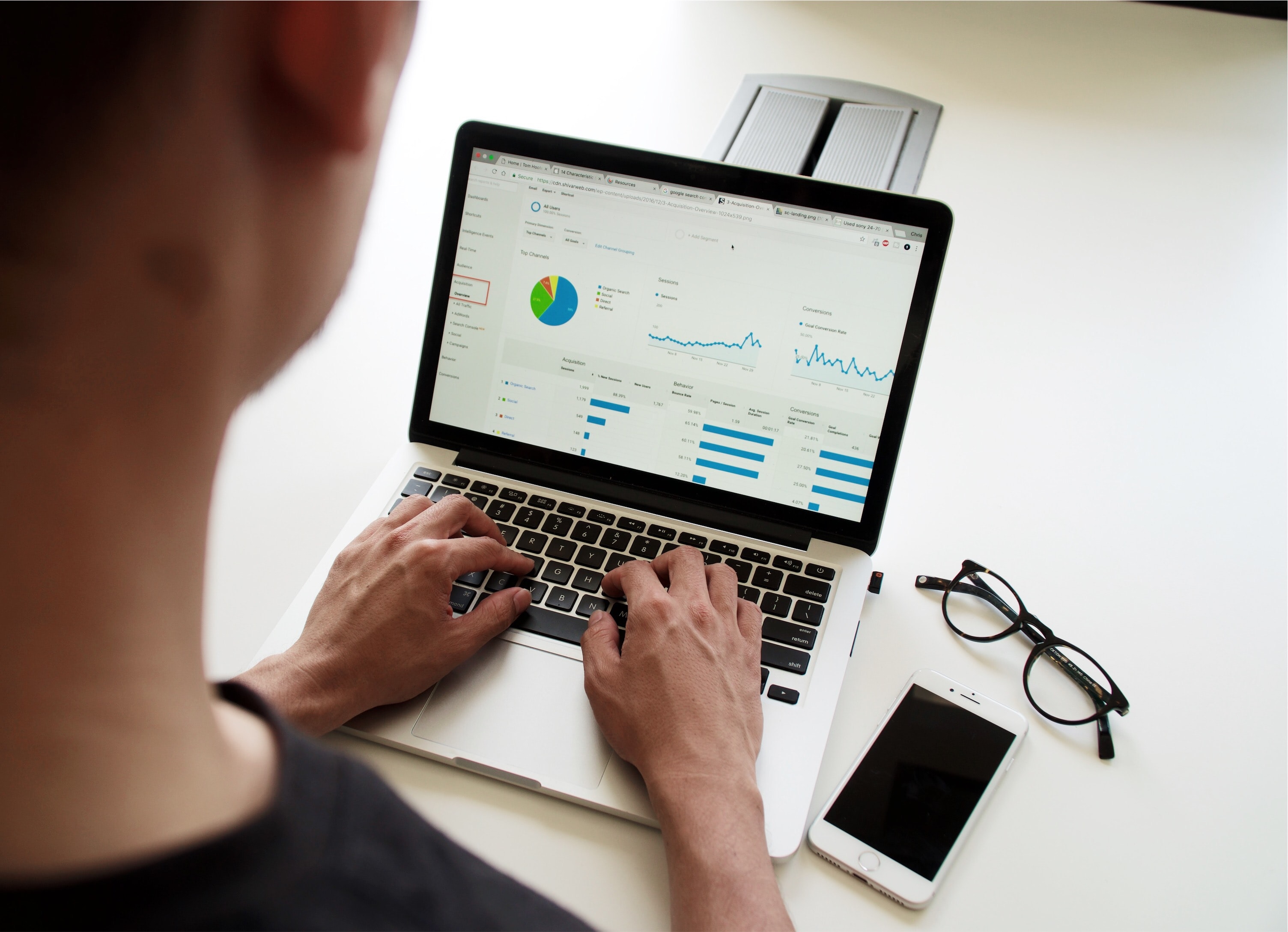 Tax rules are always changing … but they're a great signal to show where policymakers want individuals like YOU to invest your money. 
With the economy struggling under the weight of COVID-19, it's no surprise that tax rules are being tweaked. 
Today we're looking at how retirement accounts are being unleashed … and how you can get in on the action as a real estate investor. 
In this episode of The Real Estate Guys™ show, hear from:
Your tireless host,

Robert Helms

His exhausting co-host,

Russell Gray

Regular contributor and retirement account investing expert,

Damion Lupo
---
Listen
---
Subscribe
Broadcasting since 1997 with over 300 episodes on iTunes!
---
Review
When you give us a positive review on iTunes you help us continue to bring you high caliber guests and attract new listeners. It's easy and takes just a minute! (Don't know how? Follow these instructions).
Thanks!
---
Using your retirement account now
There are lots of different ways to invest in real estate. One of the most underutilized … and often misunderstood … resources are retirement accounts. 
So, how can you take that money and invest in real estate and other hard assets?
When many people get hired, they set up a retirement plan, and they forget about it. But you can … and need … to take control off your account. 
If you're still working for your company, you likely can't do much about your account besides monitor it and pay into it. 
But, when you have an opportunity to turn that account into a self-directed account, you can make magic happen. 
What's great about retirement funds is that they can be invested in all kinds of things … you'll want to talk to your tax professional about the rules and the options available to you. 
Different money is treated differently … it's taxed different ways, and we behave differently around money that we have saved and put away like retirement accounts. 
We think it is good for individual investors AND for society, in general, to get the money in retirement accounts freed up so you can invest directly in main street instead of relying on Wall Street. 
Whether you are a hands-on investor or a hands-off investor, we've got a lot to share with you. 
Understanding how the retirement game is played
Damion Lupo has been involved in many of our events … but he is here today to take us all back to square one. 
Before you can put your retirement account to work, you need to understand what it is and how the game is played. 
"The mission that I have now is breaking financial shackles, and most of it's done with retirement accounts and breaking people out of the Wall Street jail," Damion says. 
The Wall Street machine means people hope they are going to wake up in 40 years and maybe they'll be rich. But there are other alternatives. 
When people leave a job … whether it's the government with the TSP or a 401K at an employer … they typically roll that account into an IRA and invest in stock or mutual funds. The alternative is a self-directed account.
A self-directed account allows you to be able to direct your money and be in the driver's seat instead of being in the trunk hoping it works out. 
There are different options in the self-directed realm. The most extreme form of control is an EQRP, and another really good option is a self-directed IRA. 
The biggest difference between the two is that for an IRA you must appoint a custodian … someone else that you have to go through to direct your money. 
An EQRP allows you to be a trustee on your own account, which is the equivalent of the custodian in the self-directed IRA. 
When we talk about controlling and being the trustee of your account … many people hear something that sounds like work. 
Maybe it's a little work to get it set up … but then, the investments that you make can be as hands off as you want. Retirement accounts are generally set up for passive investing. 
Another important thing to understand is "Roth." When we say Roth, we mean the after tax money. 
If you have a Roth account … whether it is a Roth IRA, Roth 401K, or Roth EQRP … you pay tax before the money goes into your retirement. When you pull the money out, it's zero tax. 
And we always say that one of the most important parts of your investment philosophy is your team. That definitely applies in this situation. 
A custodian or an EQRP company can help you make sure you stay in compliance with IRS laws as you put your retirement to work now. 
What type of account is right for you?
What type of account is right for you? Damion says that deciding starts by figuring out your big picture. What do you want to do?
If you want to invest in mutual funds, a self-directed IRA is a great place to start. If you are interested in doing things like real estate, there are considerations to be made. 
A big issue right now is something called unrelated business income tax … UBIT tax. 
When somebody makes a net profit in a real estate deal and there's debt, there is up to a 37% tax because of the UBIT.  
The reasoning behind it is that your retirement funds aren't intended for you right now. 
So, if you use your retirement funds to partner with a loan and go buy a property, sell it, and make a lot of money … part of that return was from the dollars in your retirement account.
Those dollars aren't taxed, but a big part of the return was from leveraged dollars that aren't part of the retirement account. That means a big tax is due. 
It's fairly logical, but people hate it. 
The alternative is being in a different part of the tax code. If you have an EQRP, there's an exemption for UBIT. 
If you're already invested in an IRA, it's fairly easy to switch to an EQRP. 
For more information on unlocking the profit potential in your retirement account … listen to the full episode!
---
More From The Real Estate Guys™…
The Real Estate Guys™ radio show and podcast provides real estate investing news, education, training, and resources to help real estate investors succeed.
---
Love the show?  Tell the world!  When you promote the show, you help us attract more great guests for 

your

 listening pleasure!
Personal development guru Tony Robbins reminds people …
"Success leaves clues."
The idea is that success isn't purely a product of blind luck or extreme innate ability. For guys like us, that's REALLY good news.
Success is much more a matter of developing the knowledge and discipline to take aggressive action based on proven patterns and principles.
So if you carefully observe both what a successful person does and how they think, you can often replicate their thinking, behavior, and results.
Similarly, if you've had success in one area of life, you can probably apply those principles to other endeavors and achieve success there too.
That's why we pay attention to successful people … even those who aren't real estate investors.
So we perked up when we saw this headline …
Warren Buffett offers his 2 best pieces of advice for aspiring young investors
– Yahoo Finance 4/28/20
Of course, notwithstanding his investment in Berkshire Hathaway Home Services, Warren Buffet isn't really a real estate guy.
But Warren Buffet is arguably one of the most successful, famous, most admired investors in modern history. There's probably a lot to learn from him.
And since we need a timeout from our intense monitoring of the macroeconomic tsunami forming on the horizon …
(we'll do a deep dive on our upcoming Crisis Investing webinar)
… today we're looking at what real estate investors can learn from Warren Buffet.
After all, at nearly 90 years old, Buffet has seen his fair share of crises. Few people on earth are as experienced at navigating stormy economic times and building wealth in spite of frail financial infrastructure.
So according to the Yahoo Finance article and accompanying interview video, Buffet's first tip is to learn accounting.
Tip number two is do NOT invest based on charts (an approach referred to by stock traders as "technical analysis"), but rather to focus on "buying good businesses instead."
As with most brilliant people, there's a lot of wisdom packed into just couple of sentences. So let's take a moment to unpack it and look for principles we can apply to real estate investing …
TRADERS attempt to buy low and sell high … going from cash to asset to cash. The mindset is to accumulate cash.
INVESTORS seek first to acquire a stake in a profit-generating enterprise. They focus on accumulating cash FLOW … or what we call the ongoing efforts of others.
Of course, they're happy to buy low and enjoy some capital gains too. But the purpose of buying is to acquire cash flow.
In real estate, flippers and wholesalers are TRADERS … they hustle to go from cash to asset to cash.
The difference between a stock and real estate trader is the real estate trader has the ability to improve the asset (add value).
So the real estate trader has some degree of control over creating the capital gain they wish to realize. The stock trader does not.
But whether in stock or real estate trading, the long-term financial performance (the accounting) is less important than the short term "mood of the market" (the technicals).
If the market is hot and new buyers are piling in … especially if those buyers are equipped with cheap credit … then it's a lot easier to sell high to the next guy.
This investment philosophy is sometimes called "The Greater Fool" because your exit always requires someone coming along willing and able to pay more.
And when rising prices are dependent upon healthy credit markets and abundant jobs, and one or both crash, the line of greater fools gets short real fast.
So the challenge, as many traders just discovered, is hot markets can turn cold quickly … and you can end up a reluctant long-term holder.
Of course, with leverage (margin on stocks, or mortgages on real estate), you may not be able to hold on for the long-term. Then it's a wipe out.
Mortgages are far more forgiving than margin debt on securities, but negative cash flow on a negative equity property is no fun either.
On the other hand, real estate INVESTORS are much more like Warren Buffet …
… except instead of buying businesses, real estate investors are looking to populate portfolios with profitable cash-flow producing properties.
This is a very timely discussion, because in challenging times like these, QUALITY matters.
And when it comes to sound investments, quality is cash flow.
To survive and thrive long-term, it's important to look for sound properties … in relatively strong markets … managed by great teams … and serving a viable demographic.
Yes, many markets are weak now … and getting weaker. Ditto for demographics. But some aren't. And some are well-positioned to bounce back better when things open up again.
So it's not all doom and gloom. In fact, markets which are dipping now, but positioned to bounce back soon, could present great acquisition opportunities.
This isn't the time to sit out or tip toe through the trauma.
However, you'll need to know how to look at the operating financials of an income property … the accounting of real estate.
Warren Buffet says, "that's got to be like a language to you."
In other words, you're not looking at the entrance price, exit price, and profit potential. You're looking at how to hold for the long term in between.
The Yahoo article refers back to an annual letter Buffet sent his investors way back in 1988 …
"Our favorite hold time is forever."
– Warren Buffet
In Seven Habits of Highly Effective People, Steven Covey explains it's important to "begin with the end in mind."
When you approach real estate as a commodity to trade with your end game being cash … then you'll focus on short term circumstances and structures to produce short term results.
Then, at the end of the transaction all you end up with is cash.
Worse, cash in the bank pays next to no yield, and with the Fed printing trillions, there's a possibility (probability) cash will lose value.
So to protect your "profit" you'll need to quickly find another asset to buy.
But when you approach real estate as a "going concern" … a business … then you underwrite, structure, and manage it very differently … for the LONG term.
It's not a date, it's a marriage.
This matters more than ever right now …
It's not a stretch to think prices for many properties will be falling as the damage done by the COVID-19 shutdown permeates through the economy.
We expect a big chunk of the damage to metastasize through credit markets, further weakening the economy and letting a lot of air out of property prices.
This is a very challenging environment for real estate traders. It's hard to buy low and sell high when prices are falling faster and farther than any value you might add.
Meanwhile, many investors will sit on the sidelines and let viable deals go by because they don't want to "pay too much".
But if you have a 10 or 20 year hold horizon (remember … "our preferred hold time is forever") …
… it's less important what you pay today versus having a viable property and structure you can live with long term.
Sometimes prices can fall so you could theoretically buy lower. But if it's because the availability of capital or credit if limited, it might hider your ability to buy with an optimal structure.
Also, real estate isn't a static commodity. If the property is in good shape and you pass at the higher price, the lower later price could be because the condition of the property or tenant mix deteriorates.
So sure, you might wait and get the lower price, but is it a better buy? Maybe not. That's why we say if the deal in front of your make sense, buy it.
Lessons from Warren Buffet's career suggest that quality is present in all markets.
The time to buy is when an individual deal makes sense and can be structured for the long haul.
If the bust becomes a boom, all ships rise with the tide.
But if the boom becomes a bust, only the well-structured property ownerships will survive to the next boom.
Investing is different than trading. And success is simply a matter of focusing on the relentless execution of the boring basics.
Sure, it's fun to flip the hot property and find yourself neck-deep in a pile of green paper.
And if you're short on liquidity, you may need to do that from time to time (though we prefer syndication as a preferred path to having more cash to invest with).
But if you're aspiring to build a portfolio of properties and a pile of passive income, then it's wise to take a long-term approach and focus on fundamentals as a proven path to resilient prosperity.
Until next time … good investing!
Just when you thought things couldn't get any more insane, the price of oil dropped all the way to NEGATIVE $37.
Of course, it bounced back to a positive (but still very low) price of about $12.
We're guessing there's a big opportunity somewhere in all of that … just like if rents crashed temporarily. We'll look into it.
Meanwhile, Uncle Sam is rolling out Free Stimulus Money Phase whatever … all freshly printed by the (privately owned) Federal Reserve.
We're not sure how many dollars the Fed can print before dollar-holders start moving into something else. Russia dumped dollars for gold quite a while ago.
Looks like Bank of America thinks more investors will follow suit …
Bank of America recently RAISED its 18-month dollar price target for gold to $3,000 an ounce … 50% higher than gold's all-time high …
… because "the Fed can't print gold." (the title of B of A's report).
So it's not just Peter Schiff, Robert Kiyosaki and Jim Rickards who think the dollar could be headed down … and gold is where many will flock for safety.
If you're a nose-to-the-grindstone Main Street real estate investor and haven't paid any attention to the dollar, gold, and oil …
… it's time to wake up and smell the crisis.
Because as we discussed in our last muse … and the one before that … the fundamental flaw in the financial system is too much debt.
We won't beat that horse again except to say it seems the Fed is betting the dollar is strong enough to paper over all of the debt and neither will implode.
So the question every investor … including real estate investors … should be considering is …
… will this economic shutdown and money printing result in inflation or deflation?
Inflation makes your rents (and expenses) go up. At least once it makes its way through the entire system.
Of course, wages haven't seen much inflation in a long time. So demand-driven rising rents actually pushed some people down the ladder or out onto the streets.
Inflation causes equity to happen all by itself … no hammer, paint, or new carpet needed.
Inflation makes debt easier to pay off.
That's why all borrowers, including indebted governments, LOVE inflation … and central banks work furiously to create it.
Of course, deflation is the opposite of all that.
Deflation causes equity to disappear and wages and rents to decline. It makes the mortgage payment harder to deal with.
Deflation causes debts to go bad, which is why banks (lenders) are scared to death of it.
Once a deflationary spiral begins, it's really hard to stop it. Ask Japan.
Deflation (or preventing it) is what the Fed's "price stability" mandate is REALLY all about.
So the Fed's not interested in keeping prices low … it's trying to keep them HIGH and rising at least 2% per year.
But as the Rolling Stones said and the Bank of Japan can attest … you can't always get what you want. At least not exactly when, where and how you'd like.
So will it be INFLATION or DEFLATION?
Yes. At least in terms of prices. Both can be present at the same time, and we're already seeing it. Gold is up while oil is down.
That's because rising and falling prices are factors of currency supply, leverage, and supply vs. demand.
When the Fed prints money, it increases currency supply. If you focus solely on that, you see hyper-inflation. After all, they're printing TRILLIONS.
But when credit markets collapse (the reason the Fed is printing), leverage decreases … letting air OUT of prices.
That's why real estate values plummeted in 2008. Anything dependent on financing falls when financing fails.
And when supply is short in the face of demand … prices rise … if you can get product at all. Think of recent price gouging in medical masks or toilet paper.
Conversely, when demand disappears in the face of strong supply … prices collapse … as just happened in oil.
Currency supply, leverage, supply and demand are like three tension wires holding an old-fashioned TV antenna upright.
The trick for the wizards behind the curtain is to balance them so prices remain "stable" … which for the Fed means plus 2 percent per year.
The trick for a lowly Main Street investor is to watch all this …
… and then accurately anticipate what's likely to happen and auickly position to avoid catastrophe and capitalize on opportunities.
It's also important to consider whether the factor causing the shift is permanent or temporary.
Will oil demand be this low forever? For a while? For a season? What about unemployment? Dollar demand?
We know … it's a little complicated. But it's not rocket science. And it's worth the effort to gain context for all the non-stop info in the daily financial news.
Armed with context and information, your mission is to thoughtfully consider what to do in different scenarios.
This is a VERY IMPORTANT exercise RIGHT NOW … because everything is changing so fast.
The time to design the fire escape isn't when the house is on fire. And there's already a fair amount of smoke. This is no time to hit the snooze button.
We're going to leave you with some questions to ponder for now, while we get back to work on the upcoming Coronavirus Crisis Investing webinar …
If unemployment remains high and wages fall, then which geographic markets, demographic markets, and product niches are likely to win and lose?
If credit markets seize up as badly or worse than 2008, how will your current portfolio of deals, debt and equity be affected?
If real estate prices collapse, what can you do NOW to mitigate the risks and capitalize on opportunities?
And the super-bonus extra-credit question …
If the dollar loses reserve currency status, what happens to your portfolio, liquid net worth, and purchasing power? How can you hedge?
Hey, no one said real estate investing is paint by numbers.
Diligent investors need to think, imagine, and mastermind with each other to find creative ways to survive and thrive.
You can't control external factors, but you can decide how to react. Do your best to accept the challenge and enjoy it.
After all … "We're all in this together."
Until next time … good investing!
(Here's a 5-minute money read)
You probably know the global economy caught a virus and suffered a massive heart attack. Cash stopped flowing, creating a cascade of problems …
… including individual cell damage, organizations and systems in danger of failing, and almost certainly … brain damage.
So the monetary doctors at the Federal Reserve are infusing enormous volumes of liquidity … perhaps hoping sheer pressure will force cash to flow.
Concurrently, Uncle Sam is injecting free money right into Main Street bank accounts …
… while local governments are selectively allowing certain chosen industries to provide "essential" products and services.
We're not criticizing or complimenting. It's simply an observation of what's happening.
In recent rants, we suggested that insane, absurd, unsustainable levels of systemic debt is the primary vulnerability …
… the kryptonite of the "super" economy the United States was purportedly enjoying … right up until it wasn't.
It's a long, convoluted rabbit trail to explain, but the short of it is simple … when cash stops flowing, debts go bad.
That's bad enough. But of course, it gets worse …
All that debt is underpinning artificially inflated asset prices (yes, that's where the inflation ended up … they just call it "the wealth effect").
As debts go bad, asset prices PLUMMET …
… UNLESS, the Wizards behind the curtain conjure many trillions of new dollars out of thin air to prop up … EVERYTHING … and push asset values back up.
Of course, all those dollars aren't really free.
But no one in the White House, Congress, the Federal Reserve, or the mainstream financial media will say it, because …
"It is well enough that people of the nation do not understand our banking and monetary system, for if they did, I believe there would be a revolution before tomorrow morning."
– Henry Ford
But YOU should know it.
It's the reason real estate investing has been arguably the most powerful and reliable builder of real wealth for many decades.
Properly structured income-producing properties allow investors to hedge deflation, ride inflation, and enjoy high after-tax yields on equity along the way.
Of course, there's risk. And real estate investing is more work and takes more education than "invest and forget" or "buy low/sell high" paper asset investing.
But with ALL forms of investing … when external factors change, your investing strategy and tactics need to change too.
Right now, external factors are changing FAST. But it's too early to tell if we're facing an unpleasant cold front … a deadly blizzard … or a new ice age.
However it's safe to say storm clouds have formed … and inclement economic weather is threatening to engulf the entire world.
This is notable because it usually takes a strong lead dog to pull the pack and sled through the snow … though that sometimes comes at a price.
China took on nearly $33 trillion in new debt to help pull the world out of the Great Financial Crisis of 2008. It's doubtful they'll do it again.
So contrary to popular myth, this 2020 crisis-in-waiting is probably NOT 2008 all over again.
Of course, the how and why won't be clear until we're on the other side.
But YES, the sun will come back out … eventually. Right now, it's cloudy and cooling with very limited visibility.
So rather than delve into tactical details for right now …
(we're interviewing many of our boots on ground teams and we'll be talking on the radio show about what they're seeing and doing right now)
… we think it much more useful to share what we're watching and why …
Jobs
The MOST important thing is jobs.
When we interviewed then-candidate Donald Trump and asked about his housing agenda, his one-word answer was, "Jobs".
But jobs are only the start of the financial food chain.
Tenants' jobs provide your rent, which provides your mortgage payments. Obviously, homeowners' jobs are the source of their mortgage payments.
Mortgage payments often get made to servicers, who in turn forward the income to investors often via mortgage-backed securities (MBS).
But when enough payments get missed, those MBS lose value. And if they're leveraged, that loss in value triggers margin calls.
Margin calls then force leveraged paper investors to post cash or face a forced sale of their pledged assets at a loss.
(This is where all the excessive systemic debt is the biggest problem … in that regard this IS 2008 all over again … only bigger)
If you've ever been on the wrong end of a leverage stock investment and received a margin call, you know exactly what that's like.
Sometimes, highly-margined paper traders need to sell anything and everything at ANY price in order to raise cash … or end up bankrupt like Lehman Brothers in 2008.
These fire sales cause paper asset prices to collapse, triggering more margin calls, and a vicious downward cycle of asset price deflation.
That's financial system contagion and when you see RED flashing across all the financial market indices.
The "patch" is for the "Plunge Protection Team" and/or the Federal Reserve and their proxies to step in and bid up prices … the Fed's "asset purchase programs".
Of course, when this happens, markets see a blip up, and cash-starved traders "sell the rally" … which of course, creates more red.
Right now, the Fed is SO active, paper traders default to buying anything the Fed's buying just to catch a free ride.
We wish real estate underwriting were so simple.
The REAL solution is productivity (jobs), NOT printing currency.
But neither the government nor the Federal Reserve can "create" jobs. The best they can do is foster an environment where private enterprise creates jobs.
Right now, just the OPPOSITE is happening. They're shutting everything down.
Until that's fixed and businesses have time to rebuild … economic malaise and financial system (credit markets, banks, currency) instability are likely.
Sorry to burst your bubble … oh wait, something else already did that.
The Dollar
As we've been pointing out for some time, the Federal Reserve is using their printing press to "borrow" trillions of new dollars from the purchasing power of ALL dollar holders worldwide.
Read that again. And if you don't CLEARLY understand it, then make a note to study this topic until you do.
It's probably the most important financial concept most people don't understand, but should …
"By a continuing process of inflation, government can confiscate, secretly and unobserved, an important part of the wealth of their citizens." 
– John Maynard Keynes (look him up)
A fantastic resource for understanding the foundation of all this is The Creature from Jekyll Island by G. Edward Griffin.
Creature is a much more useful horror experience while sheltering in place than binge watching The Walking Dead.
And while you're digging deep into the design of the dollar system, be sure to study its ascendancy to world's reserve currency status in 1944.
Then go even deeper and consider what YOUR world will look like if the dollar loses that reserve currency status. Most Americans are NOT ready.
However, as we chronicled way back in 2013, Russia and China have been on a mission since 2010 to knock King Dollar off the throne.
As pointed out in the opening session of the Future of Money and Wealth program, Russia and China are in a MUCH better position to pull it off today.
Are they? Will they? Maybe. Maybe not.
But it's no secret they want to … and have been working on it for a long time. They've reiterated it in word and deed on many occasions over the last 10 years.
Which brings us to …
Gold
Gold is the oldest and most universal form of money.
"Gold is money. Everything else is credit."
J.P. Morgan
And apparently, the rest of the world is adding to their gold savings ….
Again, this has been going on since 2009, when China publicly warned the U.S. about protecting the value of dollar.
But Uncle Sam's debt swelled nonetheless.
And the Fed's balance sheet exploded from $800 billion to $4.5 trillion in 2012 … and is now $6.6 trillion and still GROWING. That's all freshly printed dollars.
No wonder the world went to work on breaking their dependency on the dollar.
You may know gold is at all-time highs against every major paper currency in the world … except the dollar.
Stated inversely, paper currencies have collapsed to their all-time lowest values against gold … and the dollar is getting there … probably soon.
The ultimate currency insiders … central banks … accelerated their gold acquisition over the last two years. Hmmmm ….
What's in YOUR safe?
Bringing it Home to Main Street
It's no secret all us outsiders are on the front end of what looks to be a severe economic contraction.
Individuals, businesses, industries, asset classes, and even countries …are going to feel it. Real estate is not immune.
But even as you prepare for the worst, there are bright spots …
U.S. Manufacturing and Agriculture
In the short term, it's ugly.
But long term, it seems policymakers and John Q. Public realize it's important to have more manufacturing back in the United States.
Shortages of masks and medicine sent a message. We're guessing many industries will consider or be coerced into moving.
So we'll watch for opportunities in currently overlooked geographies where a migration of manufacturing might create a resurgence in real estate.
Energy
Again, energy is depressed right now because of a temporary collapse in demand.
But that also means choice assets are on sale. Meanwhile, less efficient production is going off-line … perhaps permanently.
So unless you think economic activity has ceased forever, then at some point the demand for energy should rebound … even more so if more manufacturing makes its way back to the USA.
Cheap Debt
Stimulus almost always means free money.
While borrowing to spend is stupid, borrowing low and long to invest high and short can be very smart … and profitable.
And right now, credit markets haven't collapsed … yet.
So, it's probably still a great time to quickly load up on cheap dollars, some precious metals, and high-yield debt secured by real estate you wouldn't mind owning.
Distressed Assets
Of course, tough times means wrong-footed investors will need to let go of nice properties in good markets because they're only structured for sunshine.
They're selling because they have a problem, and when you buy … even at a discount … you help solve their problem.
And while it's nice to buy at the very bottom, what really matters is where everything is at 10-20 years from now.
So, don't be shy to buy if a deal makes sense … even if there's a chance more air will come out. After all, you don't know what will happen tomorrow.
Until next time … good investing!
Our good friend, multi-time Investor Summit at Sea™ faculty member (who's back again for 2020!) … and greatest-selling financial author in history …
Robert Kiyosaki thinks pensions are the greatest threat facing the financial world today.
Of course, it's not like pension problems are breaking news. The whole crisis has been unfolding for a decade as more of a slow-motion train wreck.
But over the last few years, the looming disaster is getting hard to ignore …
America's utterly predictable tsunami of pension problems
– The Washington Post, 2/22/17
Pension Fund Problems Worsen in 43 States
– Bloomberg, 6/30/17
States have a $1.4 trillion pension problem
– CNN Money, 4/12/2018
The Pension Hole for U.S. Cities and States is the Size of Germany's Economy
– The Wall Street Journal, July 30, 2018
"Many retirement funds could face insolvency unless governments increase taxes, divert funds, or persuade workers to relinquish money they are owed."
And it's not just government pensions. Some of the biggest corporations are also struggling under the weight of their pension burdens …
GE's $31 billion pension nightmare
– CNN Business, January 19, 2018
Here Are 14 Companies Getting Crushed By Pension Costs
– Business Insider, 8/15/2012
You get the idea. Huge storm clouds have been forming for quite a while … in both the public and private sectors.
In an election year, you'd expect to hear some chatter about it. But we're guessing you won't because there's no politically palatable solution.
Of course, ignoring the problem won't make it go away.
That's why Kiyosaki is shining light on it. You can't prepare for or profit from a problem you don't or won't see.
So this is a situation we've been watching more closely of late. And clues in the news tell us pension problems pose a threat to real estate investors.
Desperate politicians have already proposed funding their shortfalls with property taxes and cuts to benefits for pensioners … some of whom could be YOUR tenants.
Meanwhile, major corporations like General Electric and United Airlines have already cut their pension benefits.
Of course, the flip side of bad news is GOOD NEWS …
Pension problems also create opportunities for real estate investors.
We think pension managers will eventually concede that for a chance to save their funds from the Federal Reserve's war on yields …
… they're going to need to get REAL … real fast.
Pension fund managers will need to funnel more money away from Wall Street and into Main Street.
Think of all the reasons Main Street investors LOVE real estate …
… reasonably consistently achievable double-digit total returns …
… inflation-hedged yields much higher than bonds and without the counter-party-risk …
… assets which aren't practical as gambling tokens in the Wall Street casinos, and therefore much less volatile in terms of yields and principal value.
We know. You're already convinced real estate is awesome. And you may be wondering why everyone doesn't invest in real estate.
But don't under-estimate the seductive allure of Wall Street marketing and the pervasive political pressure to promote paper assets.
Remember, an argument can be made that government and Wall Street sometimes work together to the detriment of Main Street.
But when Main Street gets mad … it's every politician and pension manager for himself.
So when poking around the crevices of the internet looking for credible clues …
… and being mindful that things NOT being talked about in well-publicized political discourse is probably more worth paying attention to …
… and we came across a couple of interesting articles …
CalPERS gets candid about 'critical' decade ahead
– Capitol Weekly, 8/27/19
Yes, we realize this article isn't "fresh" … but it's still relevant today. After all, they're talking about the "decade ahead" … and again, this is a slow-motion train wreck.
Here's a notable excerpt …
Quoting a letter written to CalPERS by a third-party consulting company brought in to help figure out what to do …
" 'The financial world is changing, and we must change with it,' said the letter. 'What we've done over the last 20 years won't take us where we need to go in the future. New thinking and innovation are in order.' "
Of course, who knows what they mean by that. "Change", "new thinking", and "innovation" are all buzz words that lack meaning apart from a suggestion or context.
But one thing is perhaps becoming clear to the pension managers … Wall Street's not the answer …
" Meanwhile, a line [the] letter is a reminder that CalPERS remains at the mercy of the market, as when the stock market crash and recession struck a decade ago: 'The value of the CalPERS fund fell 24 percent in a single fiscal year, to about $180 billion.' "
So it's against this backdrop that we found the second, more recent, article noteworthy …
Sacramento County launches tender for alternative assets consultant
– Institutional Real Estate, 2/11/20
"The $10 billion Sacramento County (Calif.) Employees' Retirement System (SCERS) is seeking a consultant for its alternative assets portfolio …"
"The alternative assets consultant works with the pension fund's investment staff to help develop and maintain strategic plans for the system's absolute return, private equity, private credit, real assets, and real estate investments."
Pension problems are rampant in governments … from nations to states to counties and municipalities, as well as corporations all around the world.
As pension managers realize there's opportunity to grow absolute returns through private placement and real estate …
… it opens up a potential floodgate of money into Main Street opportunities.
Of course, if you're just a Mom & Pop Main Street investor … or even a fairly successful real estate syndicator doing multi-million-dollar deals …
… you may wonder how YOU can get in on the action.
Like Opportunity Zones, pensions pointing their portfolios at specific markets and niches have the potential to provide a tailwind to EVERYONE already there … or going along for the ride.
So pay attention to pensions … not just for their potential to torpedo the financial system …
… but for the opportunities created as they act out on "new thinking and innovation".
Lastly, keep in mind that like Fannie Mae and Freddie Mac back in 2008, and the FDIC today …
… the Pension Guaranty Benefit Corporation is a horribly underfunded quasi-government enterprise backing TRILLIONS in potentially failing pensions.
If a substantial number of pensions fail (a VERY real possibility) …
… it's all but certain the Federal Reserve will need to step in to paper over the mess with trillions in freshly printed dollars.
This weakens the dollar and among the biggest winners are borrowers and owners of real assets.
This makes real estate investors who use mortgages double winners.
So while you may not be able to calm the stormy seas …
… you can choose a boat that's seaworthy and equipped to sail faster when the winds of change (and a falling dollar) blowhard.
Until next time … good investing!
Housing is the sector of real estate most watched … and worried about … by economists, politicians, journalists, bankers, and investors … from Wall Street to Main Street.
That's because housing, quite literally, hits us all right where we live.
We can all relate to it and housing is both an objective and subjective measure of individual and national prosperity.
Housing has certainly been in the financial news of late …
Housing Starts Surged in December. Don't Expect It to Last
MarketWatch, 1/17/20
Housing market falling short by nearly 4 million homes as demand grows
CNBC, 1/21/20
New Risk to World Economy: Synchronized Housing Slowdown
Wall Street Journal, 1/28/20
As you can see, there's both "good" news and "bad" news. Of course, buried inside of all that is opportunity.
So we think it worthwhile to look at housing through the lens of a tried and true investing strategy which could prove timely in today's market conditions.
But first, let's set the context …
Despite low interest rates (and largely because of them), housing is expensive relative to incomes.
That's a problem for both renters and prospective home buyers … and why affordable housing is a hot topic today.
It's also why we're strong advocates of leaning towards affordable markets, neighborhoods, and price points. Demand tends to be stronger there.
We think it wise to be positioned below the top of the range. If interest rates rise or there's a recession, people above will flow downhill to you.
Meanwhile, be prepared to survive a notch or two below your current price point. Otherwise, you may lose more demand leaking out the bottom of the range than you gain flowing in from the top.
In other words, ALWAYS compete for the loyalty and rent checks of your tenants … even in a high demand market.
Those who push rents to the margin of the range are the first to feel the pullback. Like equity, all rent retraction is at the margin. High rents hurt first.
That's because when tenants start to feel a financial squeeze, giving a 30-day notice and moving to someplace more affordable is a relatively easy thing to do.
And don't get suckered into thinking there's no inflation or high employment based on the highly publicized and potentially "adjusted" official data.
Pay attention to the real world … because that's where your tenants live.
From a home buying perspective, demand comes from first-time home buyers entering the market and pushing things up.
That's why pundits are concerned that the average first-time home buyer age has risen to 47 years old.
Perhaps young people would rather rent than own? Maybe. But even if true, we wouldn't bet on that lasting.
Sure, Millennials saw their parent's real estate experience turn sour in 2008 … but that's now 11 years ago … and a LOT of equity has happened since.
Most Millennials we know would like to own. They see prices rising and affordability getting away. Meanwhile, rents are climbing.
So we think Millennial demand will be a substantial factor in housing going forward. Demand is already growing … and it's a wave you can likely ride over the next 10 years or more.
Also, Millennials are among a large group of Americans standing to inherit about $764 billion THIS YEAR alone.
We're guessing next to paying off student debt, buying a home is near the top of the wish list for some of those heirs … adding some additional capacity-to-pay to fuel demand.
And speaking of capacity-to-pay …
Interest rates remain crazy low … and aside from a collapse of the dollar or a seizure in the bond markets (which could easily happen somewhere down the road) …
… there's not much in the near-term to suggest interest rates will rise substantially.
In fact, with the amount of debt in the system, it could be argued there's FAR more downward pressure than upward.
Still, because you don't know, it's not a bad time to stock up on inexpensive good debt. Just be VERY attentive to marrying it to durable income streams to service it.
Of course, another much discussed hindrance to Millennial home ownership is the now infamous and mountainous levels of unforgivable and inescapable student debt.
But in terms of student debt defaults and the resulting dings to credit, it's only less than 15% of borrowers.
That means 85% of Millennials are chugging along making those payments … and presumably preserving their very valuable credit scores.
Of course, making those student loman payments hinders a young person's ability to save for a down payment on a home. They start later and it takes longer.
And if a young person doesn't have parents with equity they're willing to re-position into a home for junior, or they aren't on the receiving end of a chunk of that $764 billion inheritance …
… the lack of a down payment is perhaps an even bigger hindrance to Millennial home ownership than student debt.
And even though there are low down payment programs out there, they come with higher interest rates, private mortgage insurance, and larger loan balances …
… all of which converge to make the resulting mortgage payment much bigger than low interest rates can offset.
So that elusive 20% down payment dramatically increases the affordability of home ownership for many Millennials.
ALL this adds up to a great opportunity for real estate investors …
There's a simple, time-tested strategy to leverage your cash into long-term equity … while preserving your credit and avoiding virtually all land-lording hassles.
It's "equity sharing".
In short, a cash rich investor supplies the down payment to a credit worthy owner-occupied home buyer.
The credit partner gets the loan, makes the mortgage payment, and lives in the house for the long term.
After a predetermined period of time … usually 3 to 10 years … an appraisal is done.
Any equity growth net of capital investments (reimbursed to the partner who made them) is split at a previously agreed upon rate such as 50/50.
Of course, there are some legal agreements which need to be put in place … and the borrower needs to work closely with a mortgage pro to make sure nothing is misrepresented in the loan application.
But equity sharing is a profitable way for Main Street investors to help the next generation of homeowners get into the market … so both can ride the long-term equity wave.
The borrower gets a home of their "own" … to live in, care for, and fix up for their personal enjoyment and prosperity.
They don't feel or act like tenants … and they're in for the long haul.
And with their name and credit on the line, they're HIGHLY motivated to make the payment … even if it's higher than they could rent a similar home for.
They don't move to save a few bucks the way a tenant would because they have housing stability, tax breaks, long-term equity growth, and pride of ownership.
Meanwhile, the investor gets half the amortization and appreciation over the hold period … and next to no management headaches.
Plus, the investor has no property management expense, no loan on their credit report, no turnover or vacancy expense.
Equity sharing is a great way for an investor to leverage cash without as much risk as traditional land-lording.
Equity sharing is really just a form of syndication and a simple strategy for taking advantage of current market conditions.
For the cash partner, you get to invest in housing for the long-term, while mitigating much of the downside risk in the short term.
For the credit partner, you convert your housing expense into housing security and long-term equity. Half of something is better than all of nothing.
And when it's hard to find rental housing that cash flows after expenses, equity sharing is a way to ride the housing bull with far less risk than traditional land-lording … while helping a young person get on board the real estate equity train.
Do you know how five of America's richest families lost it all? 
Neither did we … until we saw an article in our news feed promising to tell all. So down the rabbit hole we went. 
After all, we're STILL stinging from the 2008 wipe out. So any lesson about landmines on the road to building and preserving wealth is an enticing topic. 
And if mega-wealthy families can lose nine-figures, it makes street rat investors like us feel less bad about our six-figure screw-ups. 
The author of the article briefly describes the lost fortunes of Cornelius Vanderbilt, John Kluge, George Hartford, Joseph Pulitzer, and Bernhard Stroh. 
Aside from Vanderbilt (as in University) and Pulitzer (as in prize), you might not recognize the others. 
Hartford was a retailer … creating what's described as "Walmart before Walmart" … the biggest in the world in 1965. 
But the fortune he built was squandered by heirs who could act like wealthy business moguls because they'd inherited the trappings. 
But they didn't really know what they were doing. If you're going to fake it 'til you make it … keep the stakes small until you know you know you're capable. 
Stroh was a beer-maker (we like him already), but when he died, his sons took over and decided to expand faster than their cash flow could support. 
Their $700 million fortune went flat … along with their beer. Tragic. 
Kluge was a media mogul who sold a network of TV stations to what is now Fox for $4 billion. That's a lot of popcorn. 
Divorce divided the Kluge fortune, and the ex-wife dumped ALL her money into a down payment on a vineyard … to which she added a big mortgage. 
Perhaps unsurprisingly the business failed, the land was lost in foreclosure, and some true real estate investor named Trump picked it up for pennies on the dollar. 
The lesson? 
Well, according to the article's author, the former Mrs. Kluge should have put her fortune into … wait for it … 
"… low-risk investments like certificates of deposit (CDs), which are insured by the Federal Deposit Insurance Corporation (FDIC) up to $250,000 per individual." 
Really? 
But then an astonishing admission … 
"…CDs are promissory notes — essentially IOUs …" 
We're guessing this author has never heard of counter-party risk, interest rate risk, or inflation risk. Savers take on ALL those … plus lost opportunity. 
Savings in the bank is FAR from safe. 
And while $250,000 of FDIC insurance is great … up to $250,000 … we're pretty sure Mrs. Kluge was dealing in more sizable sums. 
So the advice in this article is HORRIBLE. 
Or is it? 
As dumb as it is to make a giant unsecured and uninsured low interest loan to a bank, for someone with no financial education, it's almost reasonable. 
Of course, in the real world, when big money needs a place to "deposit" huge sums of cash … i.e., make low interest rate loans … they go straight to the source: government bonds. 
After all, if the bank fails, they'll turn to the FDIC (which is woefully underfunded and arguably insolvent), which would then turn to Uncle Sam (ditto), who would turn to the Fed … who just funds everything with inflation (stealing from the workers and savers). 
Read that all again and REALLY think about it. 
But the bigger lesson from the article is … 
"Make informed investments …" 
However, rather than dumb down your investments to your current level of financial education … 
… we think it makes a LOT more sense (and dollars) to RAISE your financial knowledge by investing first and foremost in yourself, your advisor network, and an investor mastermind group. 
In other words, get smart and surround yourself with smart people. 
Money doesn't make you smart. But smarts can make you money. 
The tragedy of our time is millions of people are facing a bleak retirement because of the pervasive fraud and mismanagement of pensions … 
… the hidden and misunderstood wealth-stealing cancer of inflation … 
… a dangerous ignorance of the important difference between speculation and investing … 
… and a false focus on net worth over passive income as the ultimate metric of wealth. 
You can read the referenced article yourself for the rest of the stories of the rise and fall of the rich families. You'll find they're all variations on a theme. 
Our reason for drawing all this to your attention is to remind you that most mainstream financial media is loaded with dumb ideas and devoid of any understanding of the wealth-building power and resilience of income property investing. 
Yet the need for Main Street investors to tap into the power of real estate has never been greater … 
The Fed continues to DESTROY savers. 
Yet ignorant (though perhaps well-meaning) journalists promote saving in banks … loaning money to broke and corrupt institutions which are backstopped by broke and corrupt institutions … as a panacea of safety in uncertain times. 
Wall Street continues to promote "buy low, sell high" speculation as an "investing" strategy. It's not. 
Besides, Main Street investors are ill-equipped to swim in the shark invested waters of Wall Street for long without losing a few pounds of flesh … which is the entire reason they keep being invited to swim. 
Of course, we're preaching to the choir. You're probably already sold on real estate investing. 
But our point is the world needs YOU to be an outspoken, well-prepared, advocate for REAL real estate investing. 
Average people can produce WAY above average results with much less risk though well-managed income producing properties in solid markets and properly structured with optimal leverage for resilient cash-flow, inflation-destroying leverage, and tax-defying deductions. 
If you know real estate, we encourage you to teach it. 
And if you're a proven producer of real estate profits, consider starting a syndication business to partner your skill with other investors' money. 
No matter how you do it … join the crusade to move money out of banks and Wall Street and back where it came from, belongs, and does the most human good … on Main Street. 
Until next time … good investing! 
Last week the Fed pumped over $200 billion of freshly printed cash into the repo market.
Since then, the Fed's upped the ante to $400 billion … and counting.
For those young or asleep during the 2008 financial crisis …
… back then, the Fed provided an infusion of $85 billion per month to keep the wheels on the financial system bus.
Today, they're pumping in nearly that much PER DAY.
That's MIND-BOGGLING.
They're trying to keep interest rates DOWN to their target. Of course, interest rates matter to real estate investors. We typically like them low.
But this isn't about real estate. It's more about banks who hold debt (both mortgages and bonds) on their balance sheets.
As we explained last time, when interest rates rise, bond values fall …
… and a leveraged financial system with bonds as collateral is EXTREMELY vulnerable to collapse if values drop and margin calls trigger panic selling.
The Fed seems willing to print as many dollars as necessary to stop it.
And that brings us to an important question …
If the Fed can simply conjure $400 billion out of thin air in just a week … is it really money?
This matters to everyone working and investing to make or save money.
For help, we draw on lessons learned from our good friend and multi-time Investor Summit at Sea™ faculty member, G. Edward Griffin.
Ed's best known as the author of The Creature from Jekyll Island. If you haven't read it yet, you probably should. It's a controversial, but important exposé on the Fed.
In his presentation in Future of Money and Wealth, Ed does a masterful job explaining what money is … and isn't.
In short, money is a store of energy.
Think about it …
When you work … or hire or rent to people who do … the energy expended produces value in the form of a product or service someone is willing to trade for.
When you trade product for product, it's called barter. But it's hard to wander around town with your cow in tow looking to trade for a pair of shoes.
So money acts as both a store of value and a medium of exchange.
The value of the energy expended to create the product is now denominated in money which the worker, business owner, or investor can trade for the fruits of other people's labor.
This exchange of value is economic activity.
Money in motion is called currency. It's a medium of transporting energy. Just like electricity.
When each person in the circuit receives money, they expect it has retained its (purchasing) power or value.
When it doesn't, people stop trusting it, and the circuit breaks. Like any power outage, everything stops.
So … economic activity is based on the expenditure and flow of energy.
This is MUCH more so in the modern age … where machines are essential to the production and distribution of both goods and information.
Energy is a BIG deal.
This is something our very smart friend, Chris Martenson of Peak Prosperity, is continually reminding us of.
Here's where all this comes together for real estate investing …
New dollars conjured out of thin air can dilute the value of all previously existing dollars.
It's like having 100% real fruit juice flowing through a drink dispenser.
If someone pours in a bunch of water that didn't go through the energy consuming biological process of becoming real fruit juice in a plant…
… the water is just a calorie free (i.e., no value) fluid which DILUTES the real fruit juice in the dispenser.
Monetary dilution is called inflation.
Legendary economist John Maynard Keynes describes it this way …
"By a continuing process of inflation, government can confiscate, secretly and unobserved, an important part of the wealth of their citizens."
Inflation waters down real wealth.
Fortunately, real estate is arguably the BEST vehicle for Main Street investors to both hedge and profit from inflation.
That's because leverage (the mortgage) let's you magnify inflation's effect so your cash-on-cash ROI and equity growth can outpace inflation.
Plus, with the right real estate leverage, there's no margin call. Meanwhile, the rental income services the debt.
Even better, the income is relatively stable … rooted in the tenant's wages and lease terms. Those aren't day-traded, so they don't fluctuate like paper asset prices.
Effectively, you harness the energy of the tenant's labor to create resilient wealth for yourself. And you're doing it in a fair exchange of value.
Of course, the rental income is only as viable as the tenant's income.
This brings us back to energy …
Robert Kiyosaki and Ken McElroy taught us the value of investing in energy … and markets where energy is a major industry.
First, energy jobs are linked to where the energy is. You might move a factory to China, but not an oil field. This means local employment for your tenants.
Your tenants might not work directly in the energy business, but rather for those secondary and tertiary industries which support it. But the money comes from the production of energy.
Further, energy consumers are all over the world, making the flow of money into the local job market much more stable than less diverse regional businesses.
It's the same reason we like agriculture.
While machines consume oil, people consume food. Both are sources of essential energy used to create products and provide services.
So when it comes to real estate, energy, and food … the basis of the investment is something real and essential with a permanent demand.
Though less sexy and speculative, we're guessing the need for energy and food is more enduring than interactive exercise cycling.
Real estate, energy and agricultural products, are all real … no matter what currency you denominate them in.
And the closer you get to real value, the more resilient your wealth is if paper fails.
Right now, paper is showing signs of weakness. But like a dying star, sometimes there's a bright burst just before implosion.
Remember, Venezuela's stock market sky-rocketed just before the Bolivar collapsed.
Those who had real assets prospered. Those who didn't … didn't.
Are we saying stocks and the dollar are about to implode? Not at all. But they could. Perhaps slowly at first, and then suddenly.
If they do and you're not prepared … it's bad. It you're prepared and they don't … not so sad. If they do and you're prepared … it could be GREAT.
Real assets, such as well-structured and located income property …
… or commodities like oil, gold, and agricultural products (and the real estate which produces them) …
… are all likely to fare better in an economic shock than paper derivatives whose primary function is as trading chip in the Wall Street casinos.
So consider what money is and isn't … the role of energy in economic activity … and how you can build a resilient portfolio based on a foundation of real assets.
"The time to repair the roof is when the sun is shining."
John F. Kennedy
Until next time … good investing!
More From The Real Estate Guys™…
The Real Estate Guys™ radio show and podcast provides real estate investing news, education, training, and resources to help real estate investors succeed.
---
Love the show?  Tell the world!  When you promote the show, you help us attract more great guests for 

your

 listening pleasure!
Real estate investors tend to like low interest rates.  
After all, low rates mean lower payments for the same size mortgage … or a bigger mortgage for the same payments.  Nice.
The current Wizard of Rates is Fed chair Jerome Powell.  And he just showed up on 60 Minutes and told everyone …
"'We don't feel any hurry' to raise rates this year."
Many Fed followers consider this a bit of an about face.
And those who use the Fed's actions as a barometer of economic health and stability are asking what this more dovish stance means.
After all, isn't the motive of low rates to goose a sluggish economy?  So then what's all that healthy economy talk?
Also weird is that just over six months ago, Powell stood at a podium and defended his plan to RAISE rates.
Then two months ago he said, 'The case for raising rates has weakened …"
Last summer, he apparently couldn't see six months ahead … and now all of the sudden he's clear for a year? 
Maybe the answer is here …
Fed Chair Powell: 'The US federal government is on an unsustainable fiscal path'
– Yahoo Finance, 2/26/19
Summit faculty member Peter Schiff constantly reminds us … the economy is addicted to cheap money and Uncle Sam is addicted to spending.
Of course, addicts … and their enablers … sometimes take extreme steps to keep the party going.
So that could mean more money printing … because that's how the Fed keeps rates down.  And as any debt-ridden household knows, lower interest rates help make a giant debt load a little easier to service.
That's probably more important than anyone's letting on.
Because with record corporate, consumer, and government debt … there's a lot of cheap money junkies out there.
So … maybe the Fed's just trying to keep them all supplied?
Of course, we have no way of really knowing what data or philosophy is driving Jerome Powell's decisions.  We just watch and react.
But based on all the green lights flashing across stocks, bonds, oil, and precious metals … it looks like asset price inflation is the bet du jour.
At least for now.
But even though it's party time in the Wall Street casinos, real estate investors need to play the game differently.
We don't have the luxury of jumping in and out of positions on a moment's notice.  Besides, that's not our game.
We're not trying to buy low and sell high.  Real estate investors work to find a spread between the cost of capital and the cash flow on capital invested.
So let's switch from the macro view and get a little closer to Main Street … and glean some lessons from self-storage investors.
But before you tune out, this isn't about self-storage … it's about how real estate investors are reacting to an big influx of capital. 
Because as cheap capital floods any market (niche, geography, asset class) it affects prices and yields.   So sooner or later, investors move around searching for opportunities.
And that's what's happening in self-storage … 
Self-Storage Investors Start Looking at Smaller Markets to Capture Higher Yields
– National Real Estate Investor, 3/11/19
This headline caught our attention because of what the Fed is doing with interest rates.  And as we dug deeper, we found some notable excerpts …
"Investors are being more careful about which assets to bet on …"
" … worried about the number of new … properties …"
 "To avoid competition from new properties coming on-line … buyers have turned their attention to secondary markets …"
" … buyers in overbuilt markets are taking more time to underwrite their deals, double-checking assumptions about future leasing and rent growth."
There's more, but let's stop and process these thoughts …
First, these are lessons investors in ANY income-property niche should take note of.  So it's not just about what's happening in self-storage.
Notice the attention to supply and demand. 
We see lots of rookie real estate investors crunch the numbers of the property … but completely ignore the inventory pipeline of the market.
And of course, there's also the supply of prospective renters in a market.  That's why we also look at population and migration trends.
The article also highlights something we've been talking about for a while …
People, businesses, and investors will "overflow" from mature primary markets into emerging secondary markets in search of affordability.
The danger is getting into an emerging market ahead of a migrating problem.
Think about it …
If investors are moving into secondary markets to find better opportunities than in an over-built market … what happens when builders move in for the same reason?
Cheap money makes building easy.  Developers love it.
But Austrian economists warn of "malinvestment" … when bad investments look good primarily because money is cheap.
All long-term debt needs stable long-term cash-flow to service it.  If supply exceeds demand, and rents and cash flows fall … debt can go bad fast.
So when looking at markets, pay attention to the capacity of market to absorb more inventory without collapsing rents.
Because if you go in with optimistic underwriting (tight cash flow) and supply expands faster than demand and rents fall … you could be in trouble.
That's why self-storage investors are "taking more time to underwrite their deals".  Maybe you should too.
Hot markets can be intoxicating for investors.  It's easy to jump on a hot trend hoping to catch a nice ride …
"Despite these worries … investors keep paying higher and higher prices … relative to income.  Cap rates … are at their lowest point on record."
"They continue to trend lower even though interest rates have begun to rise …"
"There is a tremendous amount of capital chasing yield."
That's what happens when interest rates are low.
Don't get us wrong.  We're not complaining.  We like low-cut interest rates as much as the next guy.  But hot markets can be fickle. 
So the moral of this muse is to stay sober and diligent about your underwriting … and be very wary of using short term money to invest long.
Until next time … good investing!
More From The Real Estate Guys™…
The Real Estate Guys™ radio show and podcast provides real estate investing news, education, training, and resources to help real estate investors succeed.
---
Love the show?  Tell the world!  When you promote the show, you help us attract more great guests for 

your

 listening pleasure!
A very big real estate story splashed across mainstream news recently, but got buried underneath (insert the sensational political headline you're sick of) …
Oregon Okays First Statewide Mandatory Rent Control Law
 Associated Press, 2/28/19 
Okay, we admit this is a government policy … so it's political.
But politics is easy to laugh at when it's happening in cyberspace.  It's a little less funny when it hits hard on Main Street.
For thousands of Main Street landlords in Oregon, politics just landed hard … right in their portfolio.
Of course, as is often the case, there's more to the story than meets the eye.
So even if you don't own property in Oregon … or won't for much longer 😉 … there's a lot to glean from this watershed legislation.
We could debate whether or not government should step into a "free" market and regulate the price of anything … from housing to healthcare to haircuts.
But it doesn't matter if WE think they should or shouldn't.  They do.
And as a broken financial system keeps growing a wedge between haves and have-nots … we're guessing more politicians will try to legislate affordability.
So like it or not (we don't), rent control is something every investor everywhere should be watching out for.
Let's take a look at how rent control works in the real world …
Real estate investors buy property to produce income and build long-term wealth.  The more income a property produces, the more it's worth.
In order to create more wealth, real estate investors need to create more income … which means creating more value that a tenant is willing and able to pay for.
The essence of real estate investing is using capital to acquire long-term cash flow.  This is how real estate investors think.
Make sense so far?
Politicians, whom we're guessing are NOT real estate investors, think investment starts and ends at acquisition.
Unless you're Warren Buffet, paper asset investors don't buy stocks with the intention of improving the cash flow.
You just buy, own, and sell.  Maybe collect some dividends along the way.
But when value-add real estate investors buy properties in poor condition with lousy amenities …
… they're excited about the potential to make further investments into the property AFTER the acquisition.
For example, a property without a washer and dryer might rent for $50 a month less than one with that amenity included.
So for perhaps $600 per unit additional capital invested, a landlord could acquire $600 per year cash flow.
That's a good ROI.  It's also a nice amenity for the tenant.
You could say the same about covered parking, self-storage, a laundry room, a workout room, free wi-fi, and on and on.
Rent control caps the owner's ability to create positive returns by improving properties.  So guess what?  They don't.
So crappy properties stay crappy … because the incentive to improve them is removed.
And as nicer properties deteriorate, there's not much incentive to maintain them above the bare minimum.
With profit potential capped on the revenue side … and no cap on the fixed expense side …
… as margins get squeezed, property owners have no choice but to cut services and defer maintenance.
So rent control makes both landlords and properties cheap.  In a bad way.
And because there's always more people on the low-end of the economic scale (part of the reason Oregon is doing this) …
… there will always be a line of people waiting to get into these "affordable" rentals … even though they're crappy.
And with little market pressure on landlords to compete for tenants, there's even less incentive to improve properties, add services and amenities, or lower rents.
But it gets "better" … or actually worse …
As property values decline … or stagnate relative to rising costs of labor and materials … incentives for developers to build new inventory declines too.
Rising values are what attract developers to create more supply … which is the answer to moderating rising values.
Yes, it's sad when marginal tenants' incomes don't grow as fast as rents … or other inflating necessities.
But capping the property's growth doesn't pull the tenants up.  It pulls the properties down.
It's a bad scene. That's why nearly every investor we know stays away from rent control areas.
But it's also important to consider WHY this is happening …
The Fed dropped interest rates to zero for nearly a decade, then pumped trillions of dollars into the financial system … primarily to inflate asset values (stocks, bonds, real estate).
It worked … at least for some people.
Those paying attention, with both resources and financial education … snapped up the money, rode the equity train, and got much richer.
You might be one of them … or hope to join them.  We hope you succeed.
You can't blame people for playing the game using the rules and circumstances in their own best interests. But politicians do.
But the real issue is the financial policy wizards thought these now richer folks would then spend the money … and build businesses … and prosperity would trickle down to Joe six-pack and Larry lunch-bucket. 
In many ways, it worked.  The problem is the wealth didn't allocate very evenly.  It never does.
Certain markets got a disproportionate share of the goodies. 
And even though Oregon wasn't really on the list … it was nearby … and so became a collateral beneficiary /victim.
Lots of cheap money ended up in tech stocks, which blew up real estate values in tech hubs like Seattle and Silicon Valley.
As prices shot up, folks in those uber high-priced markets got pushed off the back of the bus … and gravitated to nearby "affordable" places like Oregon, Nevada, and Arizona.
Of course, the folks already in those nearby affordable areas end up competing with the new people who see everything as cheap … and easily bid things up.
It's a regional variation of gentrification … with its roots in paper asset bubbles blown up by cheap stimulus money.
But politicians are notoriously myopic when it comes to "fixing" things … especially financial problems.
As Peter Schiff says, "Good economics is bad politics, and good politics is bad economics.  That's why you always get bad economics from politicians."
Sadly, there are signs it could get worse as politicians try to contain the consequences of an over-financialized economy.
So even though we tout the opportunity to invest in affordable areas ahead of the crowds, it's REALLY important to stay aware of the political climate.
If you bought into Oregon ahead of the migration …
… you're now the proud owner of a property where the state government views you more as a public utility to be regulated than a free entrepreneur to be incentivized.
So you'll either need to get out while the getting's good … or not as bad as it could get … or start brushing up on your C-class property management skills.
Until next time … good investing.
More From The Real Estate Guys™…
The Real Estate Guys™ radio show and podcast provides real estate investing news, education, training, and resources to help real estate investors succeed.
---
Love the show?  Tell the world!  When you promote the show, you help us attract more great guests for 

your

 listening pleasure!