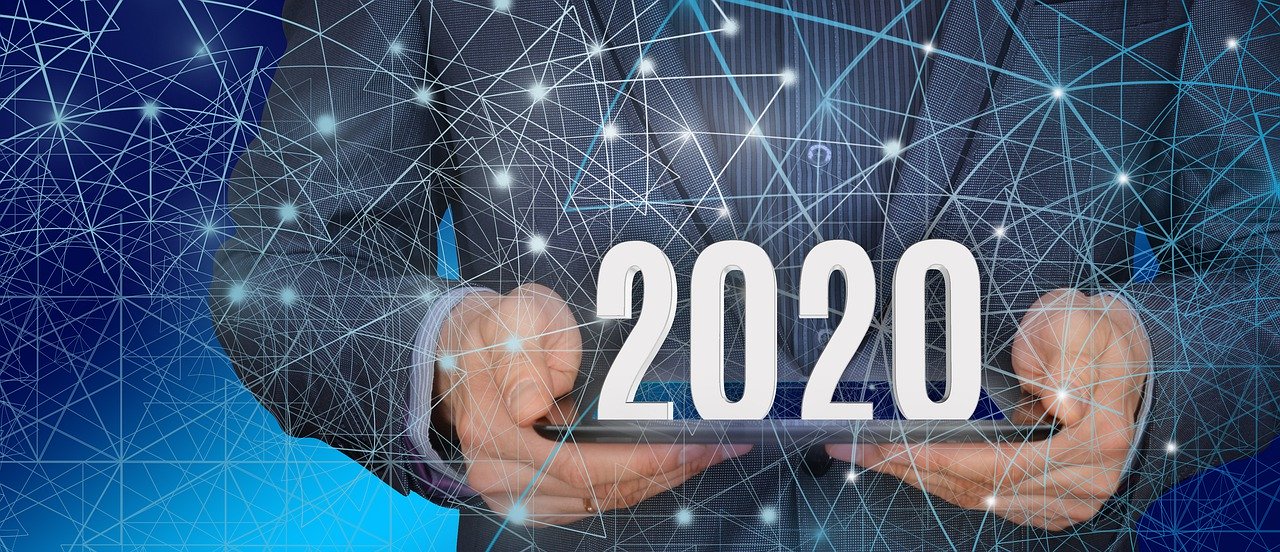 Well, hello … 2020! 
It's a new year and a new decade … and it's a TERRIFIC time to talk about the top trends in real estate investing. 
Many factors are affecting the path real estate is heading down this year … demographics, economics, technology, politics, energy, and interest rates. 
So sit back and take note … these are the top trends in real estate in 2020. 
In this episode of The Real Estate Guys™ show, hear from:
Your trending host,

Robert Helms
His trendy co-host, Russell Gray
---
Listen
---
Subscribe
Broadcasting since 1997 with over 300 episodes on iTunes!
---
Review
When you give us a positive review on iTunes you help us continue to bring you high caliber guests and attract new listeners. It's easy and takes just a minute! (Don't know how? Follow these instructions).
Thanks!
---
Trends in single family homes
Today we're going to focus on some of the top trends that experts are predicting for 2020 in real estate. 
Real estate markets are diverse and always changing. On the demand side, the way that people interact and use real estate is essentially the same … but nuances change and create opportunities for investors. 
On the supply side … we have whatever we have built at this moment and the plans that developers and builders have to put more inventory into the ground. 
When it comes to real estate, you're always looking at supply and demand and the flow of people and money. 
Let's start with Realtor.com and its housing market predictions for 2020. Remember that these predictions have to do with single family homes. 
The National Association of Realtors is calling a 4.8 percent growth in home prices and a 1.8 percent decrease in existing home sales. 
That's a modest growth in price and less sales for a variety of reasons. 
If we stopped right there, you might say that it doesn't sound like a great real estate market to be in … BUT we're not stopping there. 
To us, these predictions mean that most of the opportunities are going to come in niches .. and we'll dive into that later. 
But keeping with the big picture, nobody is predicting a huge rise in interest rates … they'll probably stay consistent. And overall, mortgage rates will remain low. 
That's good for a couple of reasons. 
Obviously, to acquire property with leverage, you'd like to see a low interest rate. And if you already have a property with higher interest rates, your properties have better profiles today. 
The National Association of Realtors (NAR) also ranks markets that they see as having a potential increase in growth … both in sales and in price. 
The number one market that they chose only has 0.3 percent growth in sales projected … but 8.1 percent projected in price growth. 
That market is Boise, Idaho. 
Other markets that made the top 10 include Tucson, Arizona; Columbia, South Carolina; Colorado Springs, Colorado; and Memphis, Tennessee. 
Along with growing markets, the NAR predicts which markets will decline in both sales prices and number of sales. 
Those markets include Chicago, Dallas, Las Vegas, Miami, and San Francisco. 
The NAR said that the offset of the decrease in demand in some areas is that there will be new housing starts. 
In fact, according to Fannie Mae's economic and strategic research group, new home starts will jump from a 1 percent increase in 2019 to nearly 10 percent in 2020. 
Niches that make sense
One trend that we have been talking about for some time is senior housing. 
The demographics are undeniable … look at how powerful the baby boomer generation is moving through all phases of their economic life … and now they're entering their senior season. 
Anything related to seniors is going to probably be pretty solid for the next couple of decades. 
You hit a season of life where you need some special assistance and accommodations. 
There are lots of places to play … from the 55 and older communities to assisted living and residential assisted living to skilled nursing and memory care facilities. 
There is demand here that will be exceeding supply … and you don't have to be a rocket scientist to recognize the signs. 
The next niche has some overlap when it comes to seniors … and that's multifamily.
Multifamily has been huge in terms of demand for many years, and that's been both good and bad … the bad part is that we've had a lot of money chasing a particular set of increasing assets. 
There has been a demand for multifamily on the tenant side and on the investor side … and on the investor side, the demand has meant a decrease in return. 
For 2020, we anticipate growth to be in the niches within multifamily .. like 55 and over apartment campuses or millennials looking for micro apartments. 
Micro apartments are small apartments that cater to younger tenants … usually fairly affordable … in city centers with unique amenities like shared workspaces. 
Another great trend … and one of our favorite niches … is resort property. 
This is a wide niche … but we tend to like the higher end as opposed to spring break on the cheap. 
It's hard to go out and buy a 400 room hotel … but there are other ways that people are investing in resort properties. 
Some will allow you to own an individual unit that operates as part of a big resort or a hotel. There's also the segment of vacation rentals in condos or single family homes. 
Not your cup of tea? Maybe take a look at agriculture instead. 
There are so many opportunities to come alongside successful operators in this space and invest offshore. 
The great thing about agriculture is that the underlying industry is probably not going anywhere … every human and animal needs to eat. 
The population is growing … and we are going to need more food. 
Take care with trends
Looking for real estate investment trends can reveal great opportunities. 
The only caveat … and this is true of any property that is use or trend specific … is that if that trend or use changes, it can be hard to repurpose. 
Anytime you are investing in a trend, you want to make sure it's a trend that has some longevity to it. 
And remember that anytime a niche gets hot … it gets CROWDED. So, the earlier you adopt it, the better. 
For on 2020 real estate trends … listen in to the full episode!
More From The Real Estate Guys™…
The Real Estate Guys™ radio show and podcast provides real estate investing news, education, training, and resources to help real estate investors succeed.
---
Love the show?  Tell the world!  When you promote the show, you help us attract more great guests for 

your

 listening pleasure!
Even if you're a die-hard cash flow investor … more intent on collecting properties than flipping them … it's still important to pay attention to market cycles.
After all, though you might not plan to "sell high", it's sure nice to "buy low".
Besides, "buy and hold" doesn't mean you're not harvesting equity when conditions are ripe … which is usually closer to a cycle top.
So, what is a "cycle"? Why do cycles happen? And what do they look like?
Maybe obviously, cycles are the ups and downs of prices or economic activity. And they always seem so obvious when charted after the fact.
Of course, cycles are hard to see when you're buried in the weeds of the here and now. That's why it's smart to listen to seasoned investors.
Economic cycles … those sometimes severe and shocking ups and downs … happen for a complex variety of reasons … but are rooted in a fundamental pattern of action and over-reaction.
Think of it like a car fishtailing on an icy road …
It starts with a sudden acceleration or braking. Then a cascade of exaggerated actions and reactions take place … with lags in between … as both driver and vehicle strive to find an equilibrium and get back in sync.
Skilled and experienced drivers keep their emotions in check …
… calmly making proven moderate adjustments to quickly regain control and get the vehicle pointed safely in the right direction.
Of course, that's just one car and one driver.
In a professional race, it's a cohort of highly skilled drivers. In your daily commute, it's a diverse collection of amateurs.
In financial markets, there's an eclectic mob of professional investors, politicians, bankers, business executives, and upper-middle-class workers …
… all subject to greed, fear, and ego.
It's amazing there aren't bigger market wrecks more often.
The tell-tale sign of a cycle top is when everyone has piled in … and the prevailing belief is the good times will never end. But then they do.
Professionals recognize this and get out of the way and wait.
There's an old investing adage attributed to some fellow named Rothschild …
"The time to buy is when there's blood in the streets."
Hmmm. Makes you wonder how much money you'd make if you could find a way to trigger such a bloodletting? But that's a discussion for another day …
For mere mortals like us, it's simply a matter of watching events unfold … and getting in position to move in when others are moving out.
Of course, you don't want to "catch a falling knife" … another investing adage which refers to buying a failing investment.
So just because everyone's selling doesn't necessarily mean you should be buying. Sometimes there's a reason an asset goes "no bid".
Cheap doesn't mean bargain. There's no guarantee that something cheap won't go to zero.
Of course, with tangible assets like real estate, the "zero" scenario is less likely.
Still … when leverage is involved, equity can most definitely go to zero … even if the property doesn't.
How do you know the difference between an opportunity and a trap?
For clues, we watch smart, seasoned investors like Sam Zell. Fortunately, Sam's come out of his shell, so he's appearing more often in media to share his immense wisdom.
So, when we saw this headline pop up, we took time to listen to what mega-billionaire real estate investor Sam Zell has to say …
Sam Zell Says He's Buying Distressed Oil Assets During the Slowdown
Bloomberg, 11/14/19
What's nice is there's a video and you can hear it straight from Sam himself.
Like most brilliant people, he says a lot in a few words. You can watch for yourself, but in short, Sam sees TEMPORARY distress in oil assets. And that's a GOOD thing.
Now we're not saying you should invest in oil, although there are some compelling reasons to consider it right now.
But oil is a sector where Sam Zell sees opportunity. However, the lessons are less about oil and more about how Sam recognizes and reacts to market conditions.
Here are some of our key takeaways from Sam Zell's comments …
Look ahead and anticipate the next boom or bust … and react NOW, not after the fact. In other words, be proactive and get in front of opportunity as it develops.
Always pay attention to the supply and demand factor.
This is a common theme any time Sam Zell talks about how he evaluates opportunity. When supply and demand get out of sync, prices can rise or fall disproportionately. This "gap" creates attractive buying or selling opportunities.
Zell obviously doesn't think demand for oil is going anywhere soon, even though there's a temporary over-supply driving prices down.
It's these "low" oil prices that are creating issues for oil producers … and creating opportunity for investors like Zell.
That's because, as we've noted before, there's a lot of debt in the oil sector which was put in place when prices were higher.
And just like a real estate investor levering up a property during peak rents … when rental rates fall, debt can go bad fast … creating an urgent demand for cash.
Cash is king in a crisis.
It seems obvious. But it's hard to sit on "idle" cash when everything's booming. Yet legendary investor Warren Buffet is sitting on over $120 billion cash right now. Maybe there's a reason.
Real assets cash flow.
Zell mentions he doesn't lend. He buys assets. And if you listen carefully, he talks about how cash strapped oil producers are selling cash flow. That's what Zell appears to be buying.
There are probably many more lessons. Sam's a fun guy to study. Unlike Buffet, Sam Zell is fundamentally a real estate guy.
And as we learned from Ken McElroy in the wake of the 2008 downturn, the energy sector … and oil in particular … is a huge and important driver of economic strength in several U.S. markets.
So for that reason alone, oil is a sector real estate investors should watch. Right now, oil is energy, and energy is fundamental to all economic activity.
Meanwhile, remember that in both up cycles and down cycles, there are ALWAYS opportunities in real estate.
That's because every regional market, neighborhood, and individual property is unique … there's often a lot of room to negotiate a profitable win-win …
…and there's much a smart investor can do to proactively add value without needing to depend on unpredictable external factors.
We think it's safe to say that demand for real estate, like oil, is probably not going away anytime soon … no matter what's going on in politics or trade.
Just be careful to use financial structures you can live within both up and down cycles.
People, businesses, and their money move around for lots of reasons. New jobs, better opportunities, tax incentives, high returns … the list goes on and on.
Savvy investors monitor these constant migrations. They look for patterns and take action to capitalize on opportunities and avoid risks.
All this movement affects supply and demand … especially for real estate. So today, we're taking a look at some of the many factors moving markets today.
In this episode of The Real Estate Guys™ show you'll hear from:
Your savvy host, 

Robert Helms

His sassy co-host, 

Russell Gray
---
Listen
---
Subscribe
Broadcasting since 1997 with over 300 episodes on iTunes!
---
Review
When you give us a positive review on iTunes you help us continue to bring you high caliber guests and attract new listeners. It's easy and takes just a minute! (Don't know how? Follow these instructions).
Thanks!
---
Read the signs in moving markets
We talk a lot about specific markets that are providing great opportunities for investors right now … but what about a year from now? Five years? Ten?
If you want to stay ahead of the game, you need to know how to read the signs of a market on the move.
It's important to remember that it isn't the property that makes you money … it's the people.
A market is made up of people and businesses that have a relationship with real estate. That's what makes it valuable.
The more tenants you have in properties that you own, the more positive CASHFLOW comes in … and the richer you become.
When you look at markets, the main thing you are looking at is supply and demand. Are people leaving? Are people coming in?
Then, you need to ask why people are moving in or moving out. There are always underlying factors that affect where and when people move.
As you work to identify these factors, you'll begin to recognize patterns and principles … information that will enable you to spot emerging trends in other markets and get ahead of the pack.
The power of politics and trade
An article in Bloomberg Business Week points out the upside of a global downturn … juicy real estate deals.
Worldwide, many high-end home prices are being slashed by as much as 30 percent. This market information gives us some interesting clues.
These price cuts could indicate future opportunities … these markets could move!
If you're looking to flip properties, you could purchase real estate now and have a good chance of selling it in the future for more … and not just because of the equity you put into it to add value.
Take a market like London, for example.
London has a reputation for being super expensive. But sellers of high-end homes are slashing their price tags.
When you do your research, you can discover some of the underlying factors contributing to this lower asking price. Recent changes to tax codes, Brexit, and a surge in populist thinking are just a few.
So, people with the means and ability to move to a more friendly jurisdiction will do it.
But London has a historically great real estate market … when things settle down, there's a predictable chance prices and demand will shoot right back up.
Sydney, Australia, finds itself in a similar situation. The median home price is down 6 percent year over year since last year.
Australia has an economy that is largely driven by supplying commodities to China. But China is experiencing a slowdown, and Australian markets are feeling the impact.
When you're looking at markets, you're looking for clues … and international politics and trade can be powerful factors.
Hong Kong has been a strong real estate market … but like many parts of the world, real estate there is tied to U.S. dollars.
The market is down 10 percent since August of last year and is predicted to be down another 10 percent by 2020.
When you're looking at moving markets, that's not necessarily a bad thing.
Populous markets have a lot of drivers … and in Hong Kong those drivers have caused prices to go down quickly. That doesn't mean they won't go back up.
Hong Kong is generally considered to be very safe for property rights, personal liberty, and financial stability. It's an economic capital in that part of the world.
All of these factors are clues that tell the smart real estate investor it might be worth digging deeper to determine whether a market has a good chance of turning upward.
If it does, a temporary downturn can be a lasting opportunity.
Clue in on taxes
There are plenty of markets on the move within the United States … and a lot of that has to do with taxes.
Any time you have changes in the tax code, you will see changes in the way people invest their money. It's an essential clue in identifying market trends.
New York City is the perfect example.
For the first time in a long time, the median price of condominiums in Manhattan has dropped below $1 million. That's DOWN 6 percent from a year ago.
Under the previous tax code, you could deduct your state and local taxes from your federal income tax.
If you lived in a high-tax state like New York, you could mitigate a lot of those high taxes by simply deducting them from your federal liabilities. You can't anymore.
As a result, markets like New York City and California's Silicon Valley are moving down … and low-tax jurisdictions like Las Vegas, Phoenix, and Florida are moving up.
Learn from moving markets
You might never invest in London, Sydney, Hong Kong, or New York … but you CAN learn a lot by looking at why those markets are moving.
Markets move in different direction for different reasons. The more you understand, the more easily you can identify patterns in the trends occurring in your market of choice.
Studying markets on the move is an invitation for you to do the research. A market that works for one investor doesn't necessarily work for another.
Markets have personalities … just like people.
You wouldn't marry somebody just because they were the first person you talked to or because your best friend thinks they're interesting.
You decide on your own investment life … where you want to be, and what you want to be doing.
---
More From The Real Estate Guys™…
The Real Estate Guys™ radio show and podcast provides real estate investing news, education, training, and resources to help real estate investors succeed.
---
Love the show?  Tell the world!  When you promote the show, you help us attract more great guests for 

your

 listening pleasure!
We've heard some chatter in the news about regulations restricting travel.
Apparently, China's restriction on the movement of capital is affecting global real estate markets.
But don't just take our word for it.  Check out this January 26 Bloomberg headline …
China's Army of Global Homebuyers is Suddenly Short on Cash
"China's escalating crackdown on capital outflows is sending shudders through property markets around the world."
This highlights a point we've been making for quite some time … China's growing global financial influence has Main Street ramifications.
Consider this Bloomberg article from late last year …
World's Biggest Real Estate Frenzy Is Coming to a City Near You
"Welcome to ground zero for the world's largest cross-border residential property boom. Motivated by a weakening yuan, surging domestic housing costs and the desire to secure offshore footholds, Chinese citizens are snapping up overseas homes at an accelerating pace."
"In the U.S., they're increasingly searching for properties in Houston, Orlando and Seattle, which displaced San Francisco in the first quarter as the third-most viewed U.S. market on Juwai.com, a Chinese search engine for offshore real estate."
Now let's put the two articles together and marry them to some other thoughts and observations.
First, these are just reports.  They're the START of your investigation, not the conclusion.
The facts you uncover aren't by themselves "good" or "bad."  They're just information.
What the information means to YOU depends a lot on how you're approaching your investing.
If you're flipping in Houston or Orlando, you might be riding a hot market wave driven by Chinese demand … whether you know it or not.
But if the Chinese demand is receding, you could get caught.  That would be bad.
So perhaps you'd want to reduce your exposure … and only flip houses you could afford to hold until the market got hot again.
On the other hand, if you're a long-term income investor, you might think it's GREAT that the flow of Chinese money is slowing.
Lower prices make it easier to get a deal that cash flows.
The point is that the facts are neutral.  What matters is how YOU interpret and respond.
There is no one size fits all answer … and that's GOOD.  Otherwise, there'd be a lot less opportunity.
Of course, you can only respond to the facts you see.
So if you're not paying attention to the linkages, you might not think Chinese financial policy has any affect on your real estate investing half a world away.
But these articles indicate it does.
We've been talking about China for a while now.  And now, there's a whole NEW dynamic to consider …
Like him or not, President Trump is stirring several pots pretty aggressively.  China may be on Trump's list.
After he was elected, but before he was inaugurated, Trump vowed to name China a currency manipulator.  But so far, he hasn't done it.
China is an economic force on many levels.  Just as the rest of the world has needed to watch the United States (and still does) … for the last few years, the United States has needed to watch China.
And now, the United States needs to watch China watch the United States!
How will the dance between the two largest economies play out on Main Street?
The rise of China has made investing more interesting, exciting, and complicated.
The rise of Donald Trump has turbo-charged all of that.
Here's the GREAT NEWS…
Compared to stocks, bonds and commodities, real estate is SUPER simple and boring.
That's good for us because we aren't that bright.
But compared to real estate investing 30 years ago, it's more complicated.
So again, how it feels to YOU depends on what you invest in and how long you've been investing.
We think stock, bond and commodity investors will increasingly discover real estate in their search for yield, stability, wealth preservation, privacy, asset protection, and simplicity.
That's because real estate is arguably one of the best safe haven investments in volatile times.
But there's a learning curve to be a real estate investor.  You can't just sit in your crib with an app and dial up investment properties.
Of course, this doesn't mean you're personally dealing with tenants and toilets.
Yuck.
However, it does entail learning a new investing language, and building new relationships with advisors and purveyors of opportunities.  You're joining a new club.
But even if you already know how to invest in real estate, you have a learning curve too.  Because the world is rapidly changing due to geo-politics, demographics, technology and systemic weakness.
It's wise for experienced real estate investors to develop a sense of macro-trends and how they translate to Main Street real estate investing.
It's dangerous to keep your nose too close to the grindstone.
Of course, it's no secret we see a big opportunity for experienced active real estate investors to partner with transitioning paper asset investors through syndications.
Whether the money is fleeing China or a bubbly U.S. stock market, investors are looking for better places to store and grow their wealth.
Those movements will create challenges and opportunities depending on how you position yourself.
The key is to pay attention, seek out wise perspectives and new ideas, and to build a network of people who can help you take appropriate action.
We don't know where the world will be in the coming months.
But we know on April 1st, we'll be huddling up with our Investor Summit at Sea™ faculty and nearly 180 investors from all over the world.
We'll be talking Trump, China, the U.S. dollar, gold, real estate markets and niches, and more.
You're invited to join us.  It's always amazing.
More From The Real Estate Guys™…
The Real Estate Guys™ radio show and podcast provides real estate investing news, education, training and resources to help real estate investors succeed.
Social justice and equality, like their inverse, social injustice and inequality … can be polarizing political themes.
But this isn't a political commentary, so keep an open mind!
Robert Kiyosaki has been warning for many years the rich would get richer … the poor would get poorer … and the middle class would be squeezed.
In the U.S., metrics like the historically low labor participation and home ownership rates, high levels of consumer debt, and stagnant-to-falling real wages are all indicators of where the middle class live.
The reasons and blame for these results are debatable.  There's plenty of both to go around.  We have our ideas on the matter … and you may have yours … but the data just sits there.
Meanwhile, stock and bond markets (notwithstanding the recent tick up in rates), have powered upward … making the rich much richer.
So the financial condition and future of America FEELS very differently, depending on which side of the inequality divide you're on.
A quick glance at the election map also illuminates the divide … as does social media and daily news.
Today, the U.S. has President Trump (and might have had President Sanders) largely because people being squeezed out of the middle were looking for a non-establishment answer.
But what if the problems … and the solutions … are more systemic and less political?
If the Titanic is sinking, it doesn't matter who the captain is.
And if it's not, then it still probably doesn't really matter.  Sinking is caused by the ocean and weather … things outside the captain's control.
Now before you tune out, this is NOT a doom and gloom piece.  We're too optimistic for that.
But it's smart to look at what's happening and ask what it means to real estate investors.
So far, low home ownership rates have meant increased demand for rentals.
That's GOOD for real estate investors … and rental growth and occupancies have proven this.
High bond prices brought low interest rates, which decrease debt service costs, and improve cash flows.
Also GOOD for real estate investors.
High stock prices have created paper wealth in 401ks and stock portfolios.
Ditto for home prices.
Some of this equity has found its way into real estate private placements, which has been GOOD for real estate syndicators.
Like Peter Schiff says … "Good economics is bad politics, and good politics is bad economics."
So even if economic inequality is bad policy, there's still a lot of investing opportunity inside of it.
Economic issues in the second Bush administration gave rise to the Obama administration.  Issues during the Obama administration gave rise to the Trump administration.
So again … MAYBE the issues aren't political, but systemic.  And we should study, debate, and react to the systemic issues … perhaps more than the political issues.
That's what James Rickards contends in his latest book, The Road to Ruin.
We're not all the way through it, but so far it's a REALLY interesting read … as are all Jim's books.
Of course, with the Super Bowl fast approaching, no commentary this week would be complete without a football analogy.  😉
So let's think about a game plan for approaching investing in any environment …. even one where there are systemic problems and the potential for radical political change.
A successful game plan addresses offense, defense, and special teams.  And once in the game, it's about focus, execution, and adjustments.
Warren Buffet says rule No. 1 in investing is "Don't lose money" … and rule No. 2 is "Don't forget rule No. 1."
In other words, defense is important.  The old football adage is "defense wins championships."
In Jim Collins' now classic book, Good to Great, he says you must confront the brutal facts.  Yet, most people don't want to.
Investors don't like listening to the bears. We like to think we're always going to come out on top, which pushes us to keeping investing.
But you MUST.  It's how you prepare for the worst, even while you hope and work for the best.
Defensive investing means moving assets away from high risk environments into lower risk places … maintaining adequate liquidity stored in safe places … and being diligent in managing cash flow.
Of course, while it's true, "If they don't score, we can't lose" … if YOU don't score, you also can't win.  So offense is important, too.
The BEST offense is to take what the opposition gives you.  That is, it's typically not a good idea to show up and just run your script.  Conditions change.
The best teams enhance their probabilities for success by creating match-ups … pitting their strengths against weaknesses in the opposition's defense.
As we've seen, economic weakness can create scoring opportunities.
MANY real estate millionaires were born out of the 2008 financial crisis …the same crisis that wiped out those only playing offense when conditions changed.
So trends in economics, demographics, geo and local politics, technology and other factors, all take something away and give something else.
Your equity-building mission is to look for high probability match-ups and run some plays.
Sometimes special opportunities arise that aren't directly part of your wealth preservation or wealth building game plan.  It's more chaotic and free-form.
Sometimes it's more about fast reactions and smart in-the-moment judgment.
When unexpected situations arise, your ability to quickly assess and respond can prevent disaster or help you capitalize on rare opportunity.
But you need to be smart, decisive, and quick to act.
We're in the final phases of selling out our 15th Annual Investor Summit at Sea™.  This is where we gather each year with thought leaders, subject matter experts, and active investors from around the world.
We talk about what's going on in the world, what the trends are, where the challenges and opportunities are … and how to increase probabilities for success.
When we arrive for the Summit, the world will be different than today.
We'll be about 70 days into the Trump administration.  We'll have a lot more visibility into what America will be doing over the next four years … and how the world is reacting.
It's our annual "half-time" intermission … a break from the day-to-day action …to huddle with coaches and fellow players to analyze and adjust game plans.
There's still room for you on the Summit and we'd LOVE to have you.
But whether you join us, or find your tribe elsewhere … we encourage you to listen to great thinkers. Talk with them if you can … and schedule intermissions away from the daily game to look at the big picture and adjust your game plan.
If Rickards and Kiyosaki are right, there could be an iceberg on the horizon.
But remember … some folks survived the Titanic.  We're guessing they were the ones who saw the problem sooner, heeded warnings, and got into the lifeboats early.
Until next time … good investing!
More From The Real Estate Guys™…
The Real Estate Guys™ radio show and podcast provides real estate investing news, education, training and resources to help real estate investors succeed.
Tax policy can be a VERY polarizing issue.  Just think about what happened in Boston in the late 1700's.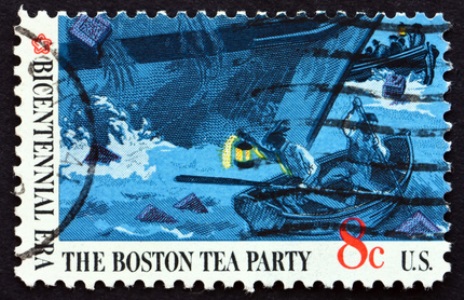 However, tax considerations play a big role in the decisions real estate investors make when choosing markets, financing structures and hold terms.  All diligent real estate investors spend a lot of time with their tax strategist to manage their portfolios for optimum tax benefit.
But most of that work is done inside the tax code…which grows out of the tax statutes passed by Congress…which grow out of tax philosophy, AKA tax policy.
Working backwards… tax policy is what gives birth to the tax code.
So if tax POLICY changes, then it will directly affect the tax CODE…and YOUR strategic investment decisions.
And it's not just you, the small time real estate investor, who's affected.  There's also the big REITs, hedge funds and mega-millionaire real estate investors.
But it's even BIGGER than that.
Consider how tax strategy impacts the decision making of corporations, small businesses and bond investors (where much of the money we borrow to buy real estate comes from).
So any proposed tax reform, whether we agree with it or not, has the potential to DIRECTLY impact the flow of capital, the expansion of supply and the formation of jobs…in YOUR local markets.
To talk about the current state of tax reform as the U.S. heads into a major election year:
Your well-formed host, Robert Helms
His deformed co-host, Russell Gray
Tax reform activist and author, Grover Norquist
Billionaire, author, former presidential candidate, Steve Forbes
If you're familiar with our guests, you already know they share a particular slant when it comes to tax reform:  smaller and simpler is better.
You may or may not agree.  That's okay.  While Steve Forbes and Grover Norquist may want to persuade you to their particular philosophy, that's not what this episode is all about.
The fact is that we're headed into a major election year.  It's one that promises to include heated debate about how best to improve the state of the U.S. economy.
And a big part of the discussion will include what to do about the enormous and complicated U.S. tax code.
If Donald Trump is right when he says all the politicians do is talk but nothing happens, then maybe you don't need to pay much attention.  After all, the tax code hasn't changed much since Ronald Reagan pushed through the Tax Reform Act of 1986.
BUT…if you're a geeky student of economic history like we are, you may recall that quite a few MAJOR events occurred in the wake of the last major tax reform…such as the Black Monday stock market crash of 1987 and the real estate bust of 1989.
However, we're not here to dissect the 1986 tax reform act.  We encourage you to go back and study it for yourself.
The point right now is that MANY inattentive investors…both real estate and stock…got CRUSHED by the ramifications of tax reform.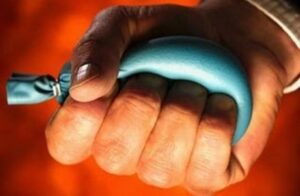 It's called The Law of Unintended Consquences.  We call it the "squish" factor.
If you've ever squeezed a balloon in your hand, you know that under pressure the volume of the balloon will move…sometimes very rapidly…and pop out someplace.  But you can't always predict when and where.
Sometimes politicians mean well (stop laughing…sometimes they do)…but the road to you know where is often paved in good intentions.
Again, we're not saying tax law should or shouldn't be reformed.
But if tax reform actually happens, it often means good and bad things happens…some anticipated and some not.
All that to say, we think paying attention to the potential for serious tax reform is an important use of time…especially when political change is in the air.
So we decided to sit down with two of the most outspoken proponents of tax reform, Grover Norquist and Steve Forbes.
Grover Norquist is the President of Americans for Tax Reform, an organization that was formed in 1985 at the request of then President Ronald Reagan for the purpose of advocating for the tax reform which was eventually enacted in 1986.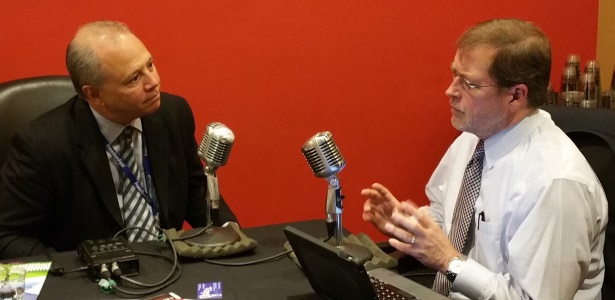 In a nutshell, the objective is to reduce the burden of taxes on the private sector so those resources can be redirected to more productive uses.
The thesis is that less tax means more growth, so even though the percentage of tax is a smaller part of GDP, the actual taxes collected are higher.
Does it work?
For our purposes, it doesn't matter.  What we want to know is how businesses and individuals respond to it…or are likely to.
Norquist advocates for a lower corporate tax.  He says at 35% (which is higher than both Greece and France), the current corporate tax rate is a de-motivator for economic growth and job creation in the U.S.
So Norquist wants to see the corporate tax pushed down to 20%, which he says is about "average" among the major developed nations.  At this rate, he says, the U.S. is on a level playing field to attract and retain major employers.
Our question is…and if you know any CEOs or if you are a CEO of a major company, please let us know…what do CEOs think?  Will a lower corporate tax motivate corporations to stay, expand or move in to the U.S.?
We want to know because where jobs are likely to grow and stay is a very important consideration when choosing which geographic markets to invest in.
Norquist also favors the elimination of taxes on savings and investment.
This is the exact opposite of the reported position of presidential hopeful Hillary Clinton.  She's calling for an INCREASE in capital gains tax…to nearly 40%.
However, Clinton says this will only affect the .5% who earn more than $412,000 a year.
(Note: You should go look up how many people the original income tax was supposed to affect…and compare it to how many are affected today…)
But if you flip houses, it's easy to get over $412,000 a year in total income.
Think about how paying DOUBLE the capital gains tax would affect YOU.  Would you be able to do more…or less?  Would create more work for your teams…or less?  Would the higher tax create more jobs…or less?
Our next guest, Steve Forbes has a very simple proposal…one he's been advocating for nearly 20 years.  One thing you can say about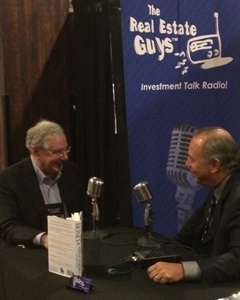 Forbes…he's persistent.
Steve Forbes' proposal is to simply implement a flat tax.  It's an idea that GOP presidential hopeful Rand Paul is advocating for.
Forbes' contention is that a flat tax frees up about 6 billion hours a year currently dedicated by businesses and individuals dealing with today's highly complex tax code.  He believes when this time and effort is redirected into innovation and production, job creation wouldn't be far behind.
We don't know which, if any, tax proposal will ever see the light of day…or if one does, what at the actual effect will be.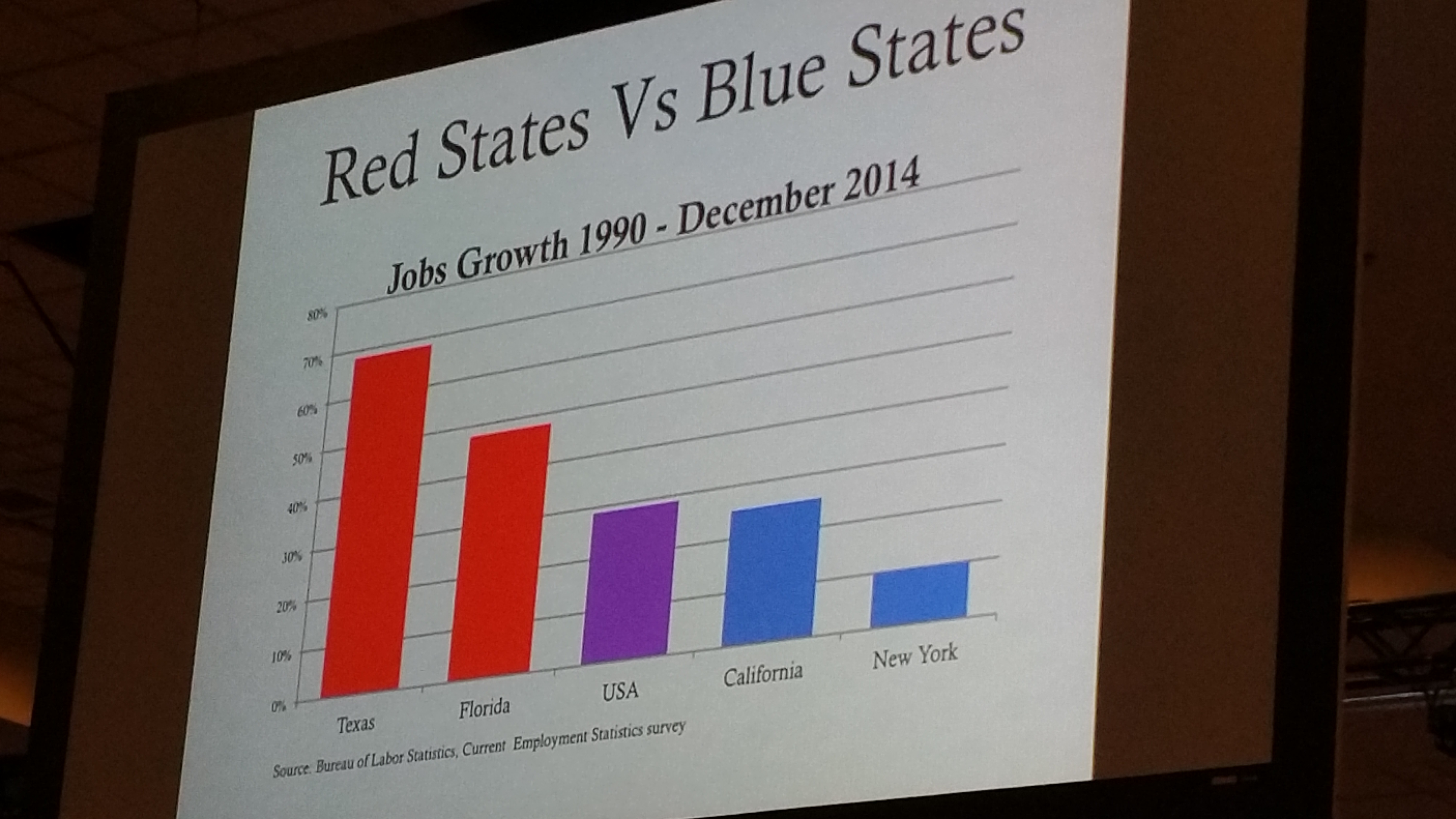 But we do know what of the four largest states in the Union…which are New York, California, Texas and Florida…two have gained the MOST jobs over the last decade while two have LOST the most jobs.
According a data we say presented by economist and former Wall Street Journal editor Stephen Moore…New York and California are the losers, while Texas and Florida are the winners in terms of both job growth AND net migration growth.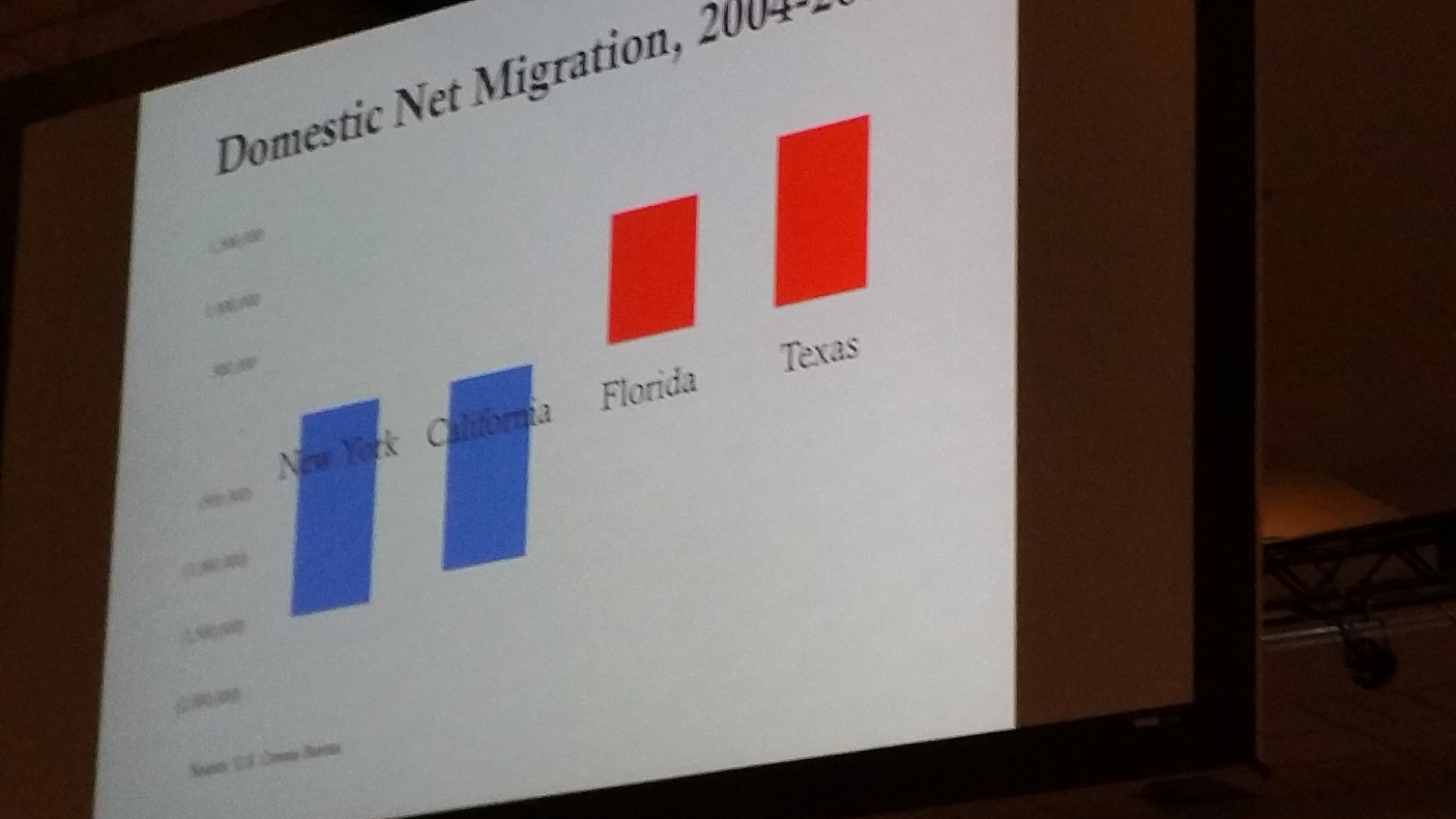 And it so happens that the losers happen to have the HIGHEST tax burden, while the winners have NO state income tax.
Coincidence?  Maybe.
But if you've been watching TV lately, you may have seen ads for StartUp NY, which is a state government sponsored initiative that "offers new and expanding businesses the opportunity to operate tax-free for 10 years" as a way to create jobs in New York.
They say imitation is the highest form of flattery.  So perhaps this is New York's way of tipping its hat to Texas and Florida?
We don't know.
But we do know that two of the BEST real estate investment markets have been Texas and Florida.  Not surprising since people and jobs are the two biggest factors which drive real estate.
The bottom line is that tax policy affects real estate investors…so it's worth paying attention to.  Especially in a major election cycle.
So tune in and listen to what our expert guests have to say about some of the current tax reform proposals being floated around…and consider how any such reform might affect you and your real estate investing.
Listen Now: 
The Real Estate Guys™ radio show and podcast provides real estate investing news, education, training and resources that help real estate investors succeed.
Donald Trump is probably the most famous "real estate guy" who made it big, lost it all, then made it all back bigger and better than before.  What took him down you ask?  In his book, The Art of the Comeback, the Donald says it was complacency and The Tax Reform Act of 1986.   Remember that one?  It was that wonderful piece of legislation that crashed the real estate market and wiped out the Savings & Loan industry.  Oops.
Our point?  Actually, there's a few, such as how important it is to pay close attention (the opposite of complacency) to ANYTHING (including boring politics) that might affect the flow of money into any asset class – especially real estate.  That's one reason why we've had so many economists on over the last several months.  Which brings us to the main point of this episode of The Real Estate Guys™ Radio Show, which is to address the question: What is the best way to move forward in this market based on all of the lessons of past markets?
Pulling the sleigh of broadcast excellence over the mountains and through the hills (and valleys) of the currently snow covered real estate landscape:
Robert, the red-nosed show host, Helms
Russell, the noseless co-host, Gray (brown was the only color left in the box and he didn't want to wear it)
When navigating your own real estate investing sleigh through the foggy night of post-recession real estate, it's very handy to have a shiny red nosed guide (beer consumption does serve a valuable investment purpose!).  There's nothing like experience to light the way for those just starting out.  And with low prices, a growing population, low interest rates, more renters, and less new building, it sure looks like a GREAT time to get started – or for those who got lost in the last financial blizzard, re-started and pointed in the right direction.
Focusing on the right fundamentals is essential to long term success.  Legendary football coach Vince Lombardi is said to have begun each year's training camp by addressing his team of professional athletes. Lombardi would hold up a football and state the obvious, "Gentleman, this is a football."  In other words, start at the beginning and build your career on a solid foundation of fundamentals.
So whether you're brand new or a seasoned vet looking to kick off the New Year on the right foot, listen in as we unwrap some of the lessons of markets passed and hang ornaments of wisdom on your real estate investing tree.  Lots of people paid a big price for all these valuable lessons, so even though you get them for next to nothing, don't overlook their importance.
May the New Year bring you and yours health, wealth and happiness!
Listen now!
Don't miss a show – subscribe to the free podcast!
Want More?  Sign up for The Real Estate Guys™ free newsletter!
The Real Estate Guys™ Radio Show podcast provides education, information and training to help investors make money with their real estate investments.
WHO KNEW the crash was coming? Lots of people have been reverse engineering the causes of the financial crisis.  It's easy(er) to be smart when operating from hindsight.  But when someone gets it right for the right reasons BEFORE the event occurs…well, that's just impressive.
Peter Schiff is one of the few guys who called it way in advance. Not only that, but he put it in writing in his 2006 book Crash Proof (the updated version Crash Proof 2.0 is now on our recommended reading list).
Even more impressive is that Schiff appeared on a whole host of TV shows sounding the warning.  But people literally LAUGHED at him, as you'll see in the 10 minute video below.  And there are many other videos of Peter aggressively debating all kinds of people – including next week's guest on The Real Estate Guys™ Radio Show, Steve Forbes.
Featured on this week's episode:
Your host, Robert Helms
Co-host, Russell Gray
Fund manager, economist, author and outspoken commentator, Peter Schiff
Politics aside (Schiff is running for the Republican nomination for Senate in Connecticut –  with the endorsement of Steve Forbes!), considering what Peter predicted and what actually happened,  how can you not be at least curious?   It was that curiosity that had us go to Las Vegas for Freedom Fest in July, where we were exposed to many economists who follow the Austrian school of thought.  There isn't any way in a blog post to explain all we learned, but a recommended homework assignment is to review the major tenets of the Austrian viewpoint versus Keynesian.  We think you'll find it very interesting, if not highly enlightening!
What we're really interested in is being able to best anticipate macroeconomic influences that are likely to impact the value of our real estate, the strength of the jobs market, the growth of wages (which fuels growth in rents); and the cost and availability of loans.  We don't care if you're Democrat, Republican, Libertarian, fans of rap or a drinker of light beer (okay, we find the last one a little offensive) -if you have something to say that proves true and makes sense, we're interested.  Peter Schiff is a guy that has proven true and seems to makes sense.
So for this entire show, we ask Peter to tell us to our face how he knew the crisis was coming and what's going to happen next.  Based on his track record, we think he's a guy worth listening to.  Check it out and let us know what YOU think!
The Real Estate Guys™ Radio Show provides ideas, perspectives and resources to help real estate investors succeed.
This podcast brought to you in part by Audible.com.  To download a FREE audiobook of your choice, click here.
Listen Now
Don't miss a show!  Subscribe to the Free Podcast
Want More?  Sign Up for The Real Estate Guys™ Free Newsletter!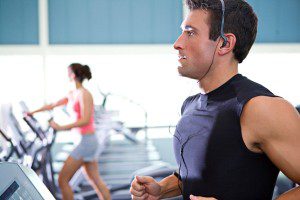 If you're one of those who take The Real Estate Guys™ to the gym, make sure you carbo load first! This one's a whopper!  Our radio audience only got an hour, but the podcast audience gets the whole enchilada.  That way whether you like American or Mexican, there's something for everyone.
A few weeks back, we went to Las Vegas for the 7th Annual Freedom Fest conference.  This was our first time and we weren't sure what to expect.  But after our previous interview with event founder, economist Mark Skousen, we thought it would be worthwhile.  It turned out even better than we thought!
After being near the epicenter of the financial earthquake which rocked the real estate portfolios of even the most experienced investors, we've put a big emphasis on studying economics.  Who cares if you're expert at fixing up properties, managing tenants or putting together syndications if property values are crashing, tenants don't have jobs, loans aren't available, and people are too scared to act?
So we started looking for people who saw it coming, put their predictions in writing and got it right for the right reasons.  Hindsight's often 20/20, but seeing the storm coming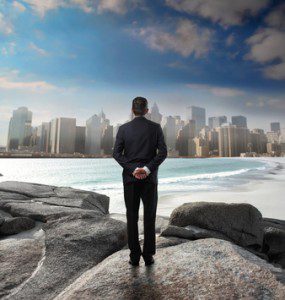 while there's still time to shutter the windows is better.  You might not be able to avoid bad economic weather, but with advance notice at least you can prepare!
We looked at the lineup of speakers at Freedom Fest and decided this would surely be an eye-opening experience. We were especially excited about Peter Schiff, author of Crash Proof 2.0 (a highly recommended read!).  Schiff called the crisis for the right reasons – and way ahead of time.  We're happy to say we got a lengthy interview with Mr. Schiff to see what he's thinking now – which is the feature of our next show.
While we're boasting about awesome interviews, we also had a chance to talk with billionaire CEO of Forbes Magazine and former Presidential candidate, Steve Forbes.  That interview is coming up in a couple of weeks, so stay tuned!  The best way to be sure you don't miss any of our exciting episodes is to subscribe to our podcast via iTunes (shameless plug). 😉
Today's episode is about talking to LOTS of people! It was like one of those speed dating sessions.  Robert sat at the microphone from early morning to late at night, and Russ rounded up a long line of interesting people to interview.
Featured in this episode of The Real Estate Guys™ Radio Show:
Your host, Robert Helms
Co-host and cat herder, Russell Gray
And a long parade of very special guests (in order of appearance):
Jeffrey Verdon, Attorney, talks about estate planning and asset protection strategies utilized by wealthy individuals; including off-shore entities and a very interesting technique for funding life insurance.
Dave Fessler, Energy & Infrastructure Expert for the Oxford Club.  Dave discusses his views on the future of energy and infrastructure and their impact on jobs and the economy.  He also comments on "the paradox of thrift" – how consumer savings is actually fueling the recession.  He tells us how long he thinks it's going to last, and where he believes America's best chance for job creation are right now.
Bob Bauman, Attorney, Former U.S. Congressman, Founder of The Sovereign Society; shares his thoughts on offshore investment, asset protection, second citizenship and the growing interest many people have in diversifying globally.
Vernon Jacobs, CPA, is an expert in international taxation.  Vern tells us what to consider when investing or employing asset protection strategies offshore.
Robert Barnes, Attorney, is part one of two back to back interviews with lawyers from a premier tax and investment fraud law firm that went 3 for 3 (that's pretty good!) in three of the top four high profile tax cases in the U.S. (you'd recognize the names).  Mr. Barnes reveals the worst thing you can do when contacted by the IRS.
Robert Bernhoft, Attorney, is part two of our tax and investment fraud attorney interviews.  Mr. Bernhoft describes what you can do to proactively avoid problems with both your investors and regulators; and shares how his firm uses specialized "non-litigation" techniques to recover misappropriated funds without going to court.
Steve Hochberg, Chief Market Analyst for Elliott Wave, works closely with Robert Prechter.  Prechter's 2002 NY Times best seller, Conquer the Crash, accurately predicted the current financial crisis.  While everyone is running scared of inflation, Steve says DEFLATION is actually the big near term threat.  He believes we are "on the precipice of the greatest stock market decline of our lifetime."
Patri Friedman, Executive Director and Chairman of the Board of The Seasteading Institute.  A city on the sea?  Really??? Before you write it off as Looney Tunes, go to their website and look at their management team.  These guys are all brilliant.  We're talking Stanford, Harvard, Yale.  Wow.  Have you heard of Pay Pal?   Yeah,the founder is on their board.  And why were they at Freedom Fest?  Take a listen!
Leon Louw, Executive Director of the Free Market Foundation, all the way from South Africa!  Why?  To raise money to advance property ownership rights for blacks in South Africa. For what it's worth, we didn't see any evidence of racism at Freedom Fest, though it was full of "tea baggers".  Obviously, Leon felt people at the event would be supportive of his cause. From our observations he was right.  But this isn't a political interview. any more than our show is political.  We just  want to understand what people are thinking and doing, and how it creates or undermines real estate opportunities.  Think about the ramifications on demand in a market where a large part of the population, formerly locked out, suddenly has access to buy property.  Very interesting stuff.
Terry Coxon, author of Unleash Your IRA, shares a powerful concept for maximizing your Individual Retirement Account.  We thought we knew all about this topic, but Terry shares a strategy we hadn't considered. Now we're hyped to read his book.  With the demise of home equity, and a growing number of people predicting a tough stock market (at best); and lending getting even tighter from financial reform, we think IRA's and rollover 401k's are one of the BEST sources of private investment capital.  That makes this a topic worth exploring!
Ron Holland, editor of two financial newsletters and 30 year financial industry veteran, has something to say on the topic of IRA's.  And it's concerning.  He shares what he thinks is the greatest threat to your retirement account.
Terry Easton, author of Refounding America and contributor to Human Events. Terry is an uber-conservative / Libertarian and has a lot to say on the topics of economics, politics and real estate.  We came to hear a lot of opinions and it just so happens that Terry has a lot of opinions.  But since they come from a long history of study and involvement, we think they're worth listening to.
All in all, Freedom Fest was a great experience and we're very likely to attend next year's event.  We met great people, got valuable insights, and had our paradigms stretched (we've been icing them since we got back).  Most of all, we see the economy and real estate from a much broader perspective.  As we continue to seek out markets, opportunities and product niches to invest in, we are convinced a bigger perspective will pay huge dividends.
Remember – our next two episodes feature our interviews with Peter Schiff and Steve Forbes!
The Real Estate Guys™ Radio Show provides ideas, perspectives and resources to help real estate investors succeed.
Do you remember the old "new" economy? That was the one where technology companies could go public without profit.  In some cases, they didn't even need revenue. Ahhhh, those were the days.
The new "new" economy (the Great Recession one) hasn't been nearly as fun – unless you're an old school entrepreneur.  That's the kind who looks at problems as opportunities.  Guys (and gals) like that are having a lot of fun right now because there are opportunities galore coming out of the Great Recession.
The Real Estate Guys™ headed off to Freedom Fest in Las Vegas a few weeks back.  We heard that money manager / economist / author / Senate candidate Peter Schiff would be there (among many other people with very strong opinions about the U.S. economy) and we wanted to do some interviews.  We're happy to report we got lots of great stuff, including Mr. Schiff and the CEO of Forbes Magazine, Steve Forbes.  Watch for those interviews in future broadcasts.
So we fly into Las Vegas in our private jet (the one operated by Southwest Airlines), and get to the convention venue and start setting up our booth.  Before the event had even started, a man stops by and sees our banner for Belize (we were promoting our upcoming field trip to Belize) and asks a few questions.  The short of it is that we find out he's working on a very exciting project in the Caribbean – one that solves a problem we've been trying to figure out too.  Russ gets so excited that he hugs the guy. Very weird.
After the appropriate apologies and some follow up male bonding, our new friend agrees to do a radio interview.  And that's what this broadcast is all about.
Manning the microphones for this edition of The Real Estate Guys™ Radio Show:
Your host, the Larry King of real estate radio, Robert Helms
Co-host, our "I love you, man" booth babe, Russell Gray
Special Guest, Investment Banker, Entrepreneur and assault victim, Jeff Villwock
Any time we get around smart people, we jump on the opportunity to talk with them. In this case, Russ literally jumped on Jeff.  When Jeff recovered, we got him on the mic, so you can listen to what he's doing, where he's doing it and why.  There's lots of lessons to be gleaned!
Freedom Fest is an event that attracts people with strong political opinions.  In many of the interviews we did there, those opinions come out.  Great!  We think the world works better when people respectfully debate important issues.  Sharing ideas is among the most sacred of our freedoms, especially if you're radio guys.
We also realize that the U.S. (the bulk of our audience) is pretty polarized right now.  Now, we love our entire audience and our show isn't political.  However, policies affect economics and economics affects real estate. There shouldn't be a serious student of real estate who can look at the last several years and deny that.  So politics are going to get into the discourse from time to time, which is a very good thing.
We think these Freedom Fest interviews are great.  If you disagree with the political views of our guests, don't let that get in the way of hearing what's being said.  Here's why:  a big part of real estate investing is understanding demographics and human nature. How people think and believe affects where they (and their money) will be moving.  Even if you disagree with them, if they believe it, it will affect their actions. So YOU need to understand them (even if you disagree) if you want to anticipate their behavior.
Did we mention that Jeff's project is in St. Kitts?  It just so happens that St. Kitts is one of the stops on our upcoming 9th Annual Summit at Sea!  So we ask Jeff if we can visit his project as part of our already planned real estate shore excursion in St. Kitts. Not only does Jeff agree to allow us to visit, he says he'll meet us there and show us around.  Awesome!
Once again, we're reminded of the importance of getting out of our cubicles and into the world where real people are. No doubt that virtual networking is powerful, but just as phones did not replace face to face meetings, neither will social media replace conventions as a great place to make important connections.  This is one of the reasons we attend trade shows and promote our field trips and the Summit at Sea™.  It's a great way to get to know great people in the real world.  We hope to see YOU at one very soon!
Listen Now
Don't miss a show!  Subscribe to the Free Podcast
Want More?  Sign Up for The Real Estate Guys™ Free Newsletter!