Most investors don't really know what it means … or what to do about it …
Real estate investors are more likely to be interested in grading slopes than yield curves. And the Fed's balance sheet? That's REALLY esoteric and boring.
BUT … the Fed is the most powerful and influential financial force in the world … affecting the stock and bond markets (where mortgage rates are set), the economy, and even geo-politics.
The Fed seems to prefer hiding in the shadows …
… except when diverting attention from charts like the one below with cryptic congressional testimony and occasional PR appearances on TV.
This chart shows the Fed's ballooning balance sheet …
The numbers might be too small to read, but they're too big to comprehend … with over $7 trillion of assets (nearly double from just 4 months ago).
You may or may not know what it means, but set that aside right now … and just look at the slow and stable trajectory leading into the end of 2008 …
… and the "big" spike at the beginning of 2009.
Bring back any memories?
We found flipping the chart over helps …
Now, instead of looking like a positive, happy, upward trend … it looks more like the way it felt …
… like you were paddling along on a river until late 2008 when … whoosh! You went into a rough patch of white waters.
Then after a bit of a bumpy ride, you settled into a deep but slow descent into "the eye of the storm" (yes, we just mixed the metaphor) where it seemed stable and trending up.
Then some headwind … you might say your momentum was tapering … and then a little teaser turbulence right before …
WHOOSH!!! Over the waterfall.
This is what it FEELS like for investors riding waves of Fed liquidity via "quantitative easing" (Fedspeak for printing unfathomable amounts of dollars).
Of course, the Fed doesn't really "print" … that's so 20th century.
Here's the official explanation straight from Fed Chairman Jerome Powell's appearance on 60 minutes:
60 MINUTES: Fair to say you simply flooded the system with money?
POWELL: Yes. We did. That's another way to think about it. We did.
*** (ANOTHER way to think about it? What's the first way???) ***
60 MINUTES: Where does it come from? Do you just print it?
POWELL: We print it digitally. So as a central bank, we have the ability to create money digitally. And we do that by buying Treasury Bills or bonds or other government guaranteed securities. And that actually increases the money supply.
Hopefully, that's VERY clear.
The Fed, by their own admission, simply conjures dollars out of thin air and uses them to buy government-backed debt.
Keep this in mind when you're perplexed about why the government not only grows its own debt but seems all too willing to guarantee private debt also.
But don't think about all that too much now. Let's focus on the discussion at hand …
The Fed's balance sheet shows HOW MUCH digital money the Fed conjures out of thin air … as reflected by how much government-backed debt they own.
Think about this …
The Fed creates dollars out of thin air at no cost. At this point, it has no value because it cost nothing to create.
Those fresh dollars only become valuable later when someone who did real work and produced a real product or service is willing to trade their product for those previously worthless dollars.
Doesn't seem quite fair to the person doing real work. But that's a rant for another day.
Of course, the Fed doesn't actually put the money directly into circulation. They loan it to the government, who then must spend it into circulation.
Seems like a pretty good deal for the government. They get to spend lots of money to buy nice things … like votes.
If we didn't know better, we'd be tempted to think the Fed and Uncle Sam have a bit of a racket going.
Nah.
So if the Fed prints dollars for free and then loans them to the government, wouldn't this make them separate parties?
Good catch. Yes, they are. Of course, that's also another rant for another day, and not our point right now.
Today, we're less concerned with who the Fed is … and more focused on what they're doing and what it REALLY means to Main Street real estate investors.
It's a bit more complicated than just interest rates and inflation. Sorry. But it's important because what's brewing isn't your run-of-the-mill financial crisis.
Back to our story …
So the Fed prints money from nothing and lends it to Uncle Sam. But when the government borrows money, who pays it back … and how?
Hint: The Federal Reserve, the income tax, and the IRS were all created at the same time as part of the 16th amendment in 1913.
Why?
Well, it seems there was a financial crisis in 1907, and the politicians and their funders decided to "fix" the situation.
Of course, "fix" is a word subject to interpretation …
"Repair, mend" … OR … "to influence the actions, outcome, or effect by improper or illegal methods".
– Merriam-Webster Dictionary
And since we're quoting …
"Never let a crisis go to waste." 
– Saul Alinsky
"Never let a good crisis go to waste."
– Winston Churchill
"You never let a serious crisis go to waste. And what I mean by that it's an opportunity to do things you think you could not do before."
– Rahm Emanuel
You get the idea. Exploitation of a crisis is a standard operating political principle that's been around a long time. And the consequences often land on Main Street.
And speaking of principles that have been around a long time …
"The rich rules over the poor; and the borrower is servant to the lender." 
Proverbs 22:7
Interesting.
We're guessing you're smart enough to put all that together for yourself. Must be nice to print money out of thin air and buy up trillions in debt.
Meanwhile, back on Main Street …
You don't need to be a rocket surgeon to know you can only extract so much tribute … even at zero interest … before the burden is simply too much.
As we noticed last September, there were signs of severe systemic stress BEFORE the COVID-19 crisis hit.
Now everything is moving much faster … so it's important to pay close attention and be ready to react to both the approaching dangers and opportunities.
Obviously, dollars are nearly free right now. It's probably not a bad idea to grab all you can while credit markets are still functioning.
We're noticing small businesses and commercial properties coming on the market at an increased pace … and with "price reduced!" in the pitch.
That's a clue the crisis sale might be starting.
You also may have noticed precious metals are catching a bid in dollar terms. That's talking head jargon for gold and silver prices are going UP on dollar price.
This indicates more dollar-denominated investors are choosing to keep some liquidity in precious metals versus currency.
This makes sense as every other currency in the world is already at all-time lows versus gold (i.e., gold is at all-time highs in every currency except the dollar).
When the Fed is printing trillions of dollars each year … and Uncle Sam is aggressively putting them into circulation … the historical result is a falling dollar.
And despite what you may hear on financial TV … we think it can be strongly argued this is setting up a perfect storm for leveraged income-producing real estate.
Remember, Wall Street and the TV gurus who promote them believe investing is "buy low, sell high".
But real estate investors think "cash flow" … which is the only reliable source of equity. Income creates real equity.
Meanwhile, strategic real asset investors put it all together into a bigger picture …
Real estate (especially residential) is a sector strongly supported by the most powerful constituencies … politicians, bankers, and voters.
That's a lot of love … and a great place in line when emergency help is doled out.
More importantly, debt is the real investment.
Income property mortgages are essentially a big short of the dollar with a great feature: the income from the property makes the payments.
So while you may not be able to print money like the Fed, using the right real estate debt is pretty close. And …
… the Fed is ALWAYS working on making debtors winners.
And when you use debt to convert real estate equity into precious metals, you have a very powerful shield against a falling dollar.
Yes, it's true the dollar is catching the "best last paper currency standing bid" …
… but the dollar's relative strength against other paper currencies at the same time it's showing weakness against gold …
… is a major clue there's some real-world weakness likely coming for the dollar in the not-too-distant future.
Yes, we know this is a lot to absorb. It's why we keep repeating ourselves.
But rather than getting bored, we hope you're getting inspired to study and prepare. This is a whole new ballgame.
This four-phase cascading crisis is still very early in its life-cycle.
It's not the time to succumb to a short attention span.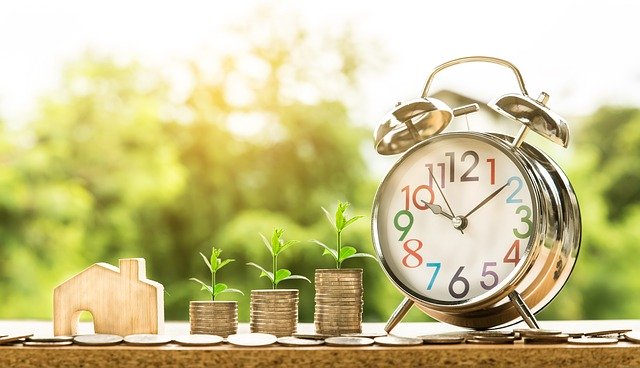 We're entering a new decade full speed ahead! But we have to be on the lookout for investment landmines. 
Problems and instability are nothing new … every generation must face them. That's why we are discussing chaos and opportunity. 
We sat down with Dr. Chris Martenson from Peak Prosperity to take a look at what's going on at the ever-so-important Federal Reserve … and what it means for real estate investors like YOU. 
In this episode of The Real Estate Guys™ show, hear from:
Your reserved host,

Robert Helms

His fed-up co-host,

Russell Gray
Co-founder of Peak Prosperity, Dr. Chris Martenson
---
Listen
---
Subscribe
Broadcasting since 1997 with over 300 episodes on iTunes!
---
Review
When you give us a positive review on iTunes you help us continue to bring you high caliber guests and attract new listeners. It's easy and takes just a minute! (Don't know how? Follow these instructions).
Thanks!
---
Finding the flipside of chaos
We're facing a brand new decade … and it's a great time to be alive!
But there's also turmoil and chaos and opportunity. How do we make sense of any of it?
As real estate investors, we operate in a system … and that system is a financial system. It's also a political system … and some of it is mechanical while some is emotional. 
The system is affected by how people are responding to what's going on in the world … namely the instability of the financial system. 
Statistically, a recession should be hitting the United States of America at any time. 
There's record debt around the world. The Fed is doing things it has never done before … and at a scale that has never been done before. There is also geopolitical unrest that affects the economy. 
Even the lowliest main street real estate investors need to pay attention because these things can affect credit markets and interest rates … two things real estate investors rely on. 
But anytime there is chaos, you get the flipside … and the flipside is opportunity. 
Printing money like crazy
Dr. Chris Martenson is a PhD. He's a scientist … and really just a brilliant guy. 
As the co-founder of Peak Prosperity, Chris makes the point that you can't continue to base your decisions on a never-ending increase when we live on a planet of finite resources. 
"It's going to be an interesting year," Chris says. 
Our world today is a world of buy-in for the central bankers. They got themselves into a lot of trouble with the bubble back in 2000, and they bailed themselves out. 
That gave us the housing bubble … which, of course, blew up. 
We got back down to 0% rates … but this time it was globally coordinated. All the central bankers had this emergency … but it never went away. 
There was a little dip in stock prices in 2011, and that scared them again. So … more money was printed. 
Then there was a little emergency in 2013 because stocks were going to go down again and … oops … more printing.
Most people aren't aware of this, but the largest printing in the series took place in 2016 and 2017 … they were still printing at an emergency level. 
That leaves people like Chris asking, "What's the emergency?"
The emergency seems to be that the central banks never want to let markets move backward … which naturally they do and then move forward again. 
The result is constant inflation … an amazing amount of money printing … and not just US dollars. Virtually, all the central banks are printing like crazy. 
When the Federal Reserve was established in 1913, it was established by an act of Congress. 
It's not a federal institution, even though it's called the Federal Reserve. It is a private banking cartel that has a government-sponsored entity. 
Similar to Fannie Mae or Freddie Mac … you wonder, is it the government or is it private? And it's kind of both. 
The issue is that the Federal Reserve is now directly monetizing US government debt. Our central bank is directly monetizing debt, and nobody's talking about. 
The question we have to ask ourselves as investors is why? Why does the Fed feel like it has to be buying what amounts to 40% of all new government debt coming hot off the presses?
We're being told that markets are stable, stocks are rising, and that the bond markets are quiet. But that's not the story underneath it all. 
The Fed is eventually not going to be able to do enough to keep things afloat … but it's inflate or die. That's what the Fed is afraid of. 
What can you do?
As real estate investors, our product is based on the ability to borrow. 
Certainly, you can buy real estate free and clear … but the fact that you can leverage real estate is one of its biggest attractions. 
Now, nobody knows how much things are actually worth, which makes it difficult to plan and make wise decisions. 
How do you protect yourself?
"Get out of that paper money game, and make sure you're really tight on the hard assets game," Chris says. 
You can also make sure your cash flows are good and that you have a bit of a buffer … don't ride things out on the edge. 
Buy in prime places only. Now isn't the time to take a chance on a strip mall far from the city center. 
You can't do much about what your nation intends to do about growing its debts faster than its income … but you can personally understand that those actions are going to impact you at some point. 
Develop multiple income streams. You don't want to be that person who has only got a single paycheck. 
And don't forget about social capital. Your relationships can really be an asset for you in tough times. 
By doing so, you can prepare yourself to be in a better position when chaos comes … and be ready to take advantage of the opportunities that come with it. 
For more ideas from Dr. Chris Martenson … listen in to our full episode. 
More From The Real Estate Guys™…
The Real Estate Guys™ radio show and podcast provides real estate investing news, education, training, and resources to help real estate investors succeed.
---
Love the show?  Tell the world!  When you promote the show, you help us attract more great guests for 

your

 listening pleasure!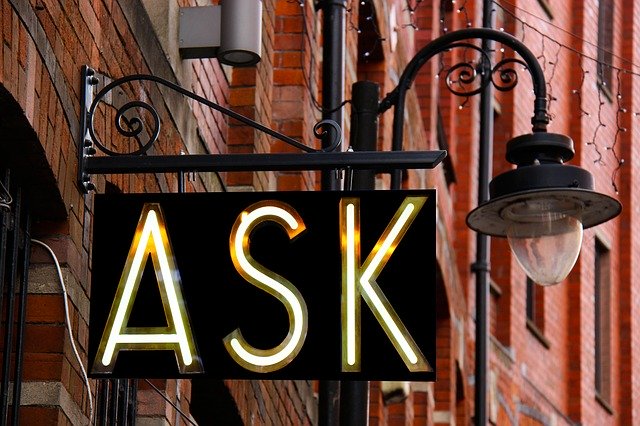 That's right. It's another episode of our favorite topics from our favorites guests … YOU!
It's time for another segment of Ask The Guys … and we're ready to tackle the tough questions. 
We're touching on 401ks, purging portfolios of problem properties, and how to prepare for what many believe is an inevitable bust. 
And … there's more!
The best way to learn is from each other. 
Remember … we aren't tax advisors or legal professionals. We give ideas and information … NOT advice. 
In this episode of The Real Estate Guys™ show, hear from:
Your succeed-or-bust host,

Robert Helms
His bust-a-gut co-host, Russell Gray
---
Listen
---
Subscribe
Broadcasting since 1997 with over 300 episodes on iTunes!
---
Review
When you give us a positive review on iTunes you help us continue to bring you high caliber guests and attract new listeners. It's easy and takes just a minute! (Don't know how? Follow these instructions).
Thanks!
---
401k sitting idle
Our first question is from Lenedia in Forney, Texas. She says she has about $16,000 left in an old 401k plan that's just sitting idle. 
She wants to invest this money in real estate or in another niche that would give her a profit within a year … but she wants to know our advice for a first time investor. 
Well, we don't give advice … but we are happy to share ideas. 
The duration of the investment is always an important factor. When you're looking for a return in a short period of time … it limits the things you can invest in. 
When you're using retirement savings … there are some rules and some risks. 
The best thing you can do as a first time investor is get educated. Invest in investment. The good news is that it doesn't cost that much. 
In this particular case, you'll want to learn about 401k plans and how they dictate what you can invest in. 
Maybe you're at a point in your life where it's time to start taking distributions from retirement. In that case, you may make different choices about where you invest the money. 
One of the big advantages of retirement account investing is that it isn't subject to the same taxation.
But again … the most important thing you can do is educate yourself on all the options before you make a decision. 
What to do with non-performing properties
Christopher in Anchorage, Alaska, started purchasing multi family real estate in 2013. Currently, he's sitting on two unfinished, non-performing properties.
Christopher says he either needs to find a buyer that wants to finish the properties … or an investor willing to front the funds so they can be finished and flipped for a cash out. 
What have we seen in these types of situations?
The real essence of the question is, "How do you get rid of a property you don't want?"
Anytime you're looking at an investment decision, you're looking at its current condition. Whatever it is … it's worth something in its current state. 
That worth is your baseline. Then, you look at what the potential of the property is … and what it is going to take to bridge the gap between where it is and its potential. 
If you can bridge that gap and make a profit … it may be an opportunity … but it still might not be the opportunity for YOU. 
Have other investors in your life come and look at the property and the market and ask them what they think the opportunity may be. They may see an opportunity that you don't … or they may want to take it on themselves. 
Either way, it's time to take a look at how the properties got this way to begin with. Why did this project croak on your watch?
Use it as a learning opportunity … and if you decide to take on the project yourself, you'll need to be able to explain what happened to other investors. 
When you take the property to market … you may just decide it is best to take a loss on it and move on. Nobody gets through this business clean. 
Extra billions and the bust 
Jason in Merrick, New York, wants to know if we see the recent creation of billions of dollars pumped into the banking system having an impact on real estate. 
In the U.S. and many other countries, there is what we would term quantitative easing … printing money and creating billions of dollars out of thin air. 
Of course, there are ramifications. And there are a couple of things to think about. 
Lots of this capital gets into the system, and it doesn't get back out again. That's how it stays contained. 
People have access to the capital through whatever means bid up the assets that are in demand. 
That being said, there's a lot of motivation on a lot of people's parts to prop up real estate … because bankers make loans against real estate.
If those loans go bad … if real estate prices drop … the voters that live in those homes get angry at politicians. 
Some politicians are very motivated … that's why you see a lot of effort to create subsidized financings and easing lending guidelines. 
All that to say that historically, more money being pumped into the system is good for real estate in the long term. 
Sometimes, it does create major disruptions in the credit markets. When that happens, credit markets dry up like they did in 2008 … and that has a negative impact on real estate prices.  
But, if you're a cash flow investor and you're controlling your real estate with prudent cash flows and long term structured debt that isn't going to be called … you can ride that wave out. 
If prices were to crash again, we think it would be fair to expect that the powers that be will do exactly what they did last time … funnel lots of money into real estate until they can re-inflate. 
So, there are a lot of maybes and what ifs … but generally, real estate is the winner when there is more money floating around in the system. 
More Ask The Guys
Listen to the full episode for more questions and answers. 
Have a real estate investing question? Let us know!  Your question could be featured in our next Ask The Guys episode.
More From The Real Estate Guys™…
The Real Estate Guys™ radio show and podcast provides real estate investing news, education, training, and resources to help real estate investors succeed.
---
Love the show?  Tell the world!  When you promote the show, you help us attract more great guests for 

your

 listening pleasure!
Will the Fed Raise Interest Rates?
Global stock markets continue to convulse as participants and pundits try to divine whether Janet Yellen will really pull the trigger and raise interest rates.
Our bet is no.  Or if so, maybe by only a quarter point (25 basis points in bank-speak) just to prove the Fed hasn't forgotten how to do it.  After all, it's been about 8 years.
But we think not.
The list of reasons is far too long for this missive, but here's a few:
The Dollar is Too Strong
We're not saying WE think this is bad.  But the people in charge think so.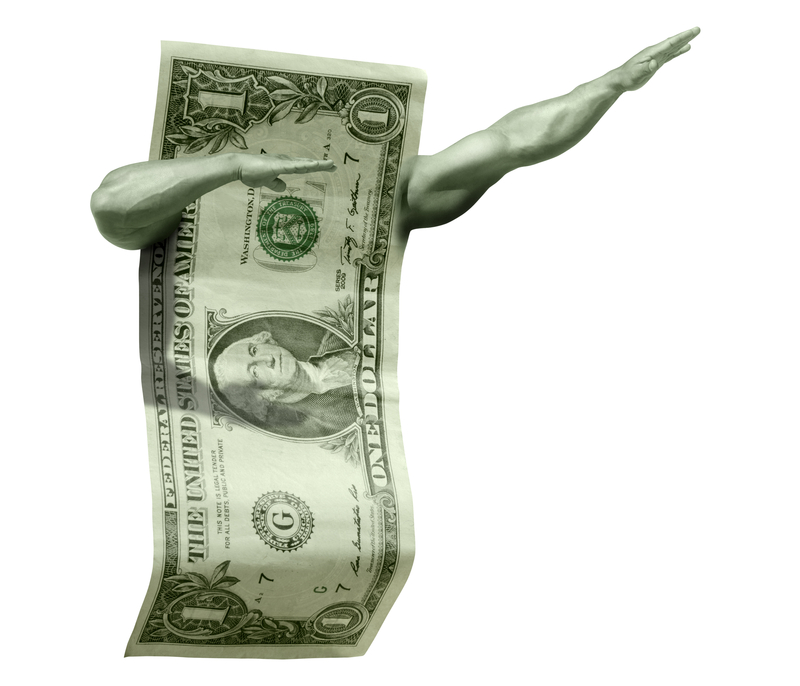 They say a strong dollar makes it harder for U.S. companies to sell exports…because it takes more foreign currency to buy anything denominated in dollars.
And U.S. companies doing business abroad are losing out when converting their foreign sales back into U.S. dollars.  So they say a strong dollar is bad for earnings and stock prices.
Also, a strong dollar means the U.S. government is paying more real interest on all its debt to foreigners.
The goal for a borrower is to receive strong dollars today and pay back weaker dollars later.  It's why policy makers (and real estate investors) like a falling dollar.
A strong dollar is deflationary, which is the polar opposite of what the Fed wants (more on that in a moment…)…though most consumer we know LIKE IT when prices fall.
But when prices on things like houses, cars, stocks, bonds, etc., drop in dollar terms…and those things are being used as collateral, it means the value of the collateral drops.
That forces painful margin calls and creates a temptation for borrowers to bail on the debt.  Just think back to the sub-prime crisis which triggered the Great Recession.  It all started when debt went bad.
And speaking of debt, there's the other major reason NOT to raise interest rates…
Uncle Sam is Drowning in Debt
When interest rates rise, payments go up.  That puts downward pressure on spending, which the financial brainiacs believe is the key to economic expansion.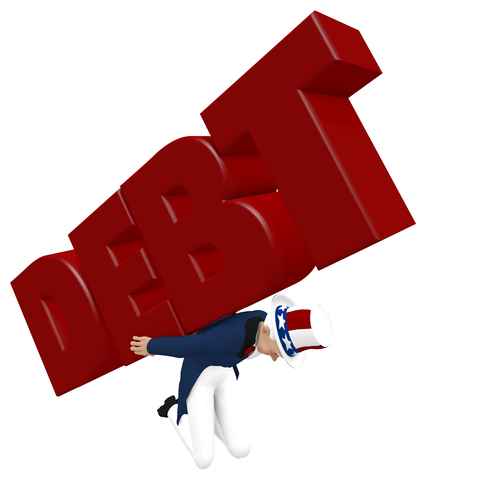 The problem today is that interest rates are SO LOW that even a 25 basis point increase is a substantial percentage increase.
Do the math.
If you have debt at 2% and rates rise by .25% that effectively increases your interest expense (and payment) by 8%.
That doesn't sound like much, but when you're Uncle Sam and you're already paying out $381 BILLION in interest each year…an 8% increase costs an additional $30 BILLION.
Now if interest rates were to rise 100 basis points, say from 2% to 3%, that's a 33% increase…or a whopping $125 BILLION increase in interest payments.
And because Uncle Sam is already running in the red, it's all debt compounded on debt.  Just like using your credit card to pay the credit cards you used to pay the credit cards you used to pay your house payment.
In financial terms, we call this a "train wreck".
Since the last great re-set in the 80's when then Fed chair Paul Volcker jacked rates up to over 20%, the government has gone aggressively into debt and lowered interest rates steadily for three decades.
But now we're at the bottom of the interest rate barrel.
So if you can't lower interest rates to leverage your payments into servicing higher loan balances (just like you do when you refinance your mortgage to a lower rate and keep the same balance …or grow it…while reducing your monthly payment)…
Then the only other options you have is to make more money.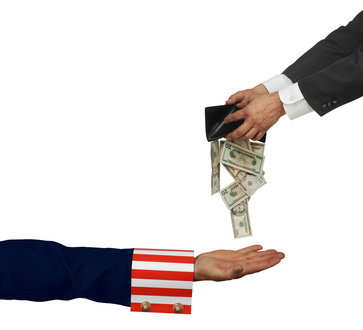 For Uncle Sam, this means raising taxes.  And there are two ways to do this.
The small government faction says lower rates to grow the private sector and take a smaller percentage of a bigger pie.
That is, lower tax rates, which they believe will leave more profits in the hands of entrepreneurs who will use it to expand their businesses (if they can find customers).
Then, when the pie is big enough, the smaller percentage of tax yields more absolute dollars to Uncle Sam.
Go red team!
The big government faction says raise taxes on the entrepreneurs and uber-rich and funnel that money through the government to the poor and middle class.
Then, when those everyday people spend all that money, it will provide customers and profits for the businesses, which will in turn result in even more tax revenue.
Go blue team!
Obviously, these two policies are polar opposites and each one enrages the proponents of the other.
So everyone beats up on each other and nothing gets done.
Go purple team!
BUT…there is another way…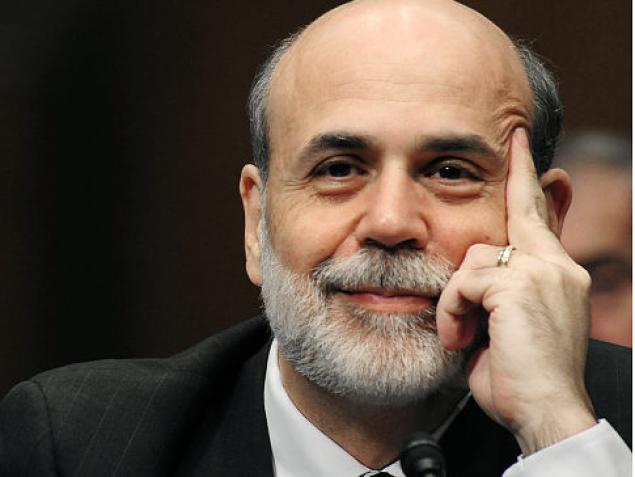 And on November 21, 2002 a guy named Ben Bernanke (who later took over for Alan Greenspan to become the chairman of the Federal Reserve) explained it in a speech before the National Economists Club in Washington DC.
Big Ben said….
"…the U.S. government has a technology called a printing press (or, today, its electronic equivalent) that allows it to produce as many U.S. dollars as it wishes at essentially no cost."
"By increasing the number of U.S. dollars in circulation, or even by credibly threatening to do so, the U.S. government can also reduce the value of a dollar in terms of goods and services, which is equivalent to raising the prices in dollars of those goods and services."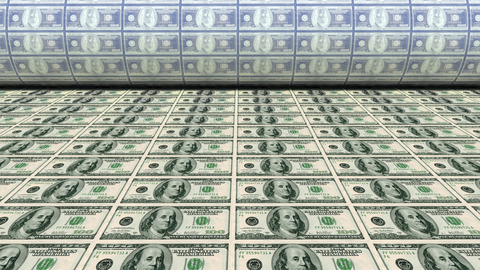 "We conclude that, under a paper-money system, a determined government can always generate higher spending and hence positive inflation."
"…sufficient injections of money will ultimately always reverse a deflation."
Our emphasis.  Always.
And just so you know we don't make this stuff up, you can read the whole thing here.
So we think the Fed will find some excuse to turn the Quantitative Easing (QE) printing presses back on.
But, you say (correctly) didn't they already do QE?  Like, 4 times?  Then why didn't prices rise?
Great observation.
Here's the short of it…and why it matters to real estate investors RIGHT NOW…
The Fed expanded its balance sheet (printed) by about 4 TRILLION DOLLARS since 2008.
Most of the money ended up in bonds (causing bond prices to rise and interest rates to fall)…or stocks (causing stock prices to rise to record levels)…and on banks' balance sheets (as reserves parked at the Fed).
Of course, when you read Big Ben's 2002 comments, he expected the banks to lend.  That's the way all the new money was supposed to get to the market.
But frightened borrowers weren't anxious to take on more debt.  They were inclined to save or pay off debt, rather than spend.
So there's not been a long line of borrowers to lend to.
On the lender side, with the politicians busy POUNDING on the banks (and rightfully so)…banks decided it was safer NOT to loan…except to only the very BEST borrowers.
But now that all the very best borrowers have taken on their fill of debt, Uncle Sam is back to making nice with the banks…hoping to get all the money pushed out into the market.
And guess which sector they're focused on?
Yep.  Real estate.  And it's happening as we head into an election year.  But that's probably just a coincidence.
Check out this headline:
"The government is trying to coax banks back to making mortgage loans to risky borrowers…"
This makes sense because we already have construction lending surging.  But builders can only borrow if they have buyers to sell to.  And most buyers can only buy if they can get financing.
So Uncle Sam can see that the bottleneck in the pipeline is at the street level…where real estate investors like you invest.
All this to say (and thanks for reading to the end) that the stock market gyrations could actually be GOOD for real estate in the mid-term.
When nervous stock investors seek safety, they'll go to bonds and push interest rates down.  Great!  Borrow all you can and lock in LOW FIXED rates.
Make SURE your properties cash flow conservatively and focus on big, affordable markets with low taxes, a friendly business environment, and a diverse local economy.
Some frightened stock investors will pile into real estate…just like they did in 2001 after the tech bubble deflated.  The Chinese already are.
So, we wouldn't be surprised to see a run UP in prices in the near term…which could be a chance to grab some equity and move it to safety…once again taking advantage of increasingly liberal lending.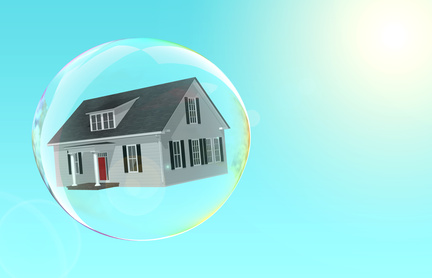 Eventually, the real estate bubble that's beginning to inflate now will "pass a little gas".  Or maybe a lot.
Sure, it will stink.  But it won't kill you if you're prepared to hold your breath and go in and do some bargain hunting.
Meanwhile, as all this unfolds, it's a good idea to continue to watch and prepare.  You can't control it.  But you can roll with it.
Good investing!
The Real Estate Guys™ radio show and podcast provides real estate investing news, education, training and resources that help real estate investors succeed.
There's lots of news affecting real estate investors…and most of it doesn't have anything to do with real estate.
In this episode, we read between the headlines to what's in the news that real estate investors should be paying attention to.
In the broadcast newsbooth for this informative edition of Clues in the News:
Your anchor and host, Robert Helms
His dead-weight co-host, Russell Gray
In case you were in a coma the first week in November, the Republicans took over the U.S. Congress by winning a majority in the Senate and strengthening their hold on the House of Representatives.
Maybe that makes you happy.  Maybe it doesn't.  But it doesn't really matter how you, or we, feel about the results.  It happened.
So the next questions are…what does it mean, what happens next, and how is it likely to affect real estate investors?
The Election Results are a Barometer of the Mood of the Market
We think it's pretty obvious the electorate isn't happy with the state of the Union.  After all, happy prosperous people don't vote to rock the boat if everything is smooth sailing.
So all's not well on Main Street in spite of a booming stock market, allegedly low unemployment and continued low interest rates.
Since your tenants are part of the electorate, we're guessing their pocket books aren't overflowing with joy…or money…right now.  So we continue to favor affordable markets and product types, and nothing in the election or other news changes our mind.
The Maestro Sings a New Song
As we discussed in a recent blogpost on Alan Greenspan's Shocking Confession, Alan Greenspan seems to agree that Fed policy hasn't done much to help the real economy.  No wonder the voters threw a fit.
Also, Greenspan said that the timing of rising interest rates might be outside the Fed's control.  If so, this affirms that it's a good idea to grab as much cheap money as you can reasonably control with conservative cash flows and lock in fixed rates for the long term.
Last, but FAR from least, according to the Wall Street Journal, Greenspan said, "gold is a good place to put money these days given its value as a currency outside of the policies conducted by governments."
Considering gold was tanking as he was talking, it seems like Alan Greenspan is concerned about "the policies conducted by governments".
So in spite of the dollar's recent surge and gold's recent decline, for long term investors, it seems that even Alan Greenspan is a fan of real asset investing.
Maybe one of the governments he was talking about is Japan…
Bank of Japan Stuns Financial Markets with Massive Stimulus
So the whole world watches the Fed announce tapering and then, to many pundits' surprise, actually do it…all the while touting the "robust" U.S. economy (funny…seems no one told the voters, who apparently missed the memo).
Then, as soon as the Fed's expected tapering is done, the Wall Street Journal reports Japan's "stunning" announcement of a MASSIVE stimulus package.
According to the Wall Street Journal article, "Japanese policy makers jolted global markets" by taking "Japanese economic policy into the uncharted territory of extreme stimulus".
How extreme?
Well, according to Bloomberg, who also published an article on the move, the Bank of Japan "plans to buy 8 trillion to 12 trillion yen ($108 billion) of Japanese government bonds per month."
For perspective, the QE that the Fed just finished started at $85 billion per month and tapered down.  That means the Japanese QE is 27% bigger than the U.S. program at it's PEAK.  That's massive, especially considering that the Japanese economy is only 1/3 the size of the U.S.
The Bloomberg article quoted the chief economist at Japan Macro Advisors as saying, "The BOJ is basically declaring that Japan will need to fix its long-term problems by 2018 or risk becoming a failed nation."
So we have a few observations…especially if you're sitting there thinking, "What the heck does Japan have to do with my rental house on Main Street, USA?"
First, we're in a GLOBAL economy.  Just think about how much foreign money is buying U.S. stocks, real estate and bonds.  Not to mention, how many Japanese companies employ U.S. workers?  And how many U.S. companies earn profits selling to Japanese businesses and consumers?
In a global economy, when a major component (Japan is #3 behind the U.S. and China) fails, EVERYONE is affected.
Right now, no one is saying Japan will fail.  And if it did, no one knows for sure what that looks like for everyone else.  But it bears watching, which is why we are.
Also, Japan has been a major purchaser of U.S. Treasuries.  In fact, according to the Unites States Treasury website, Japan is the second largest owner of U.S. debt behind China.  If we had to guess, we wouldn't be surprised to see some of all that stimulus end up in U.S. Treasuries.  After all, if the Fed and China are curtailing purchases, either bond prices will drop (interest rates will rise)…or someone (Japan?) will need to fill the void.
The point is that when ANY central bank prints gobs of money and buys bonds, it affects interest rates for everyone…including Main Street real estate investors.
But it isn't just bond prices and interest rates which are affected…
Back to the Wall Street Journal article, which says that the Bank of Japan will expand its asset buying program to include "not just more government bonds, but also stocks and real-estate funds."
In our travels, we talk to lots of Main Street real estate investors and agents.  We hear reports all the time that foreign buyers concerned about the safety of their money are parking it in U.S. real estate.
Obviously, when any central bank is printing money like crazy, smart investors in ANY nation move quickly to get into real assets. But here's where it gets a little complicated.
Right now, the dollar is "strong" because major currencies like the Yen and the Euro are being destroyed faster than the dollar.  So any commodity denominated in dollars gets cheaper (gold, silver, oil, etc).
Worse, there's strong sentiment, if not substantial proof, that nearly every asset market is largely manipulated by central banks, which makes investing in many asset classes a risky business.
So, in addition to the cultural appeal of real estate for Asian investors, even die-hard paper asset investors are looking at real estate as a solid place to store and build wealth.
In addition to foreign capital moving into U.S. real estate, lending is starting to loosen up both in government and private loan programs.  This means more purchasing power moving into real estate.
We think this is bullish for real estate prices in the near term, though it will be mitigated by the weakness of U.S. home buyers.
But before you get too excited about all the equity happening to you, remember to pay attention to rents.  Because right now, asset values are growing faster than incomes.  This means housing is becoming less affordable for both renters and home buyers.
The last time this happened, lots of us made tons of money on appreciation (get ready, because equity is happening again), but real estate quickly went from being a sound investment to simply being another hot money wave to ride.
We're not saying don't ride it.  Quite the contrary.
Just remember to structure your deals so that when the wave goes out again (and it will)…that you can hold on for the long term.  When the tide goes out, everyone can see who's been swimming naked.
Meanwhile, we'll be here watching the headlines for Clues in the News.
Listen Now:
The Real Estate Guys™ radio show and podcast provides real estate investing news, education, training and resources that help real estate investors succeed.
The Real Estate Guys™ just returned from the New Orleans Investment Conference where we (and some of our listeners) had a chance to hear from the Maestro himself, Dr. Alan Greenspan.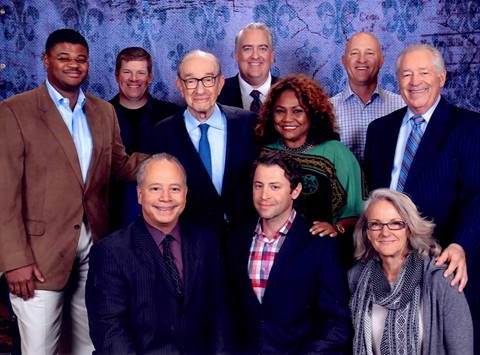 If you're a long time follower of The Real Estate Guys™ radio show and blog, you know we pay close attention to the Federal Reserve because of it's strong influence on interest rates, the value of the dollar, and asset prices (like real estate).
In fact, many economists and market pundits believe Alan Greenspan's policies when he headed up the Fed (1987 to 2006) led to the real estate boom and ultimate bust in 2008.
Coming into the conference, we'd heard rumors that Greenspan was singing a strikingly different tune…about a great many things…than when he was at the helm of the most powerful financial institution on the planet.
Now it should be plainly obvious that Fed policy is hugely important to everyone who owns an asset, runs a business, earns a paycheck, has a savings account or pays on a loan.
So now that he's on the outside, knowing exactly how it works on the inside, what is Alan Greenspan saying today about the Fed, the dollar, the future of interest rates, and what investors can and should do?
First, he says the bond-buying program known as QE didn't help the "real economy" (i.e., jobs for the middle-class, real wage growth, or increasing purchasing power and consumer demand).
However, he admits QE did boost asset prices.  So stocks, bonds and real estate are all artificially higher because of easy money.
In other words, the Fed helped the rich get richer, while doing nothing for the middle-class and poor.
But as if THAT admission wasn't enough, the Wall Street Journal's article covering Mr. Greenspan's speech to the Council on Foreign Relations on October 29th said this:
"He also said, 'I don't think it's possible' for the Fed to end its easy-money policies in a trouble free manner."
Shortly after Greenspan's comments, the Fed announced the end of its bond-buying program known as Quantitative Easing (QE).
Does this mean trouble is coming?
(Before you hit the panic button, remember that the flip side of every problem is an opportunity, so "trouble" is usually only bad for the unprepared…)
As real estate investors, not only do we care about jobs, wage growth and purchasing power (after all, it's hard for unemployed poor people to pay rent), but we also care about interest rates.
So what does Alan Greenspan have to say about the future of interest rates?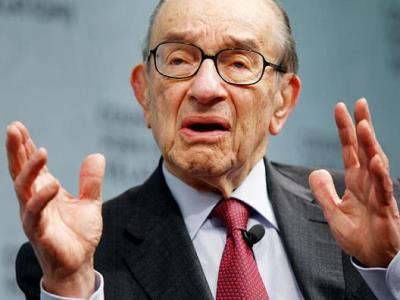 Back to the Wall Street Journal article…
"He said the Fed may not even have that much power over the timing of interest-rate increases."
"'I think that real pressure is going to occur not by the initiation of the Federal Reserve, but by the markets themselves,' Mr. Greenspan said."
What does THAT mean???
We've covered this in detail in previous blogs (just search our site for "Fed"), but the short of it is that without the Fed using QE to create demand by bidding (and buying) U.S. bonds, someone (the market) is going to have to step up and buy them…because if they don't, the lack of bidding will cause bond prices to drop.
And when bond prices drop, interest rates rise.  So if the markets don't bid strongly enough on bonds, then no matter what the Fed says, the markets will decide when and how much interest rates rise.
In other words, how the market feels about the quality of the debt (the likelihood of being repaid) AND the quality of the currency the debt is denominated in (purchasing power) makes a BIG difference in what yield investors will demand from the borrower.
Right now, investors still consider U.S. Treasuries as "safe".  That is, there's very little probability of default…in spite of past political posturing over debt ceilings. That's because the Fed can print as many dollars as it takes to pay off the debt.
But when that happens, it reduces confidence in the dollar itself (the quality of the currency).  Because just like when a company issues more shares of stock against the same earnings and assets, the value of each share (in this case, dollar) is diluted.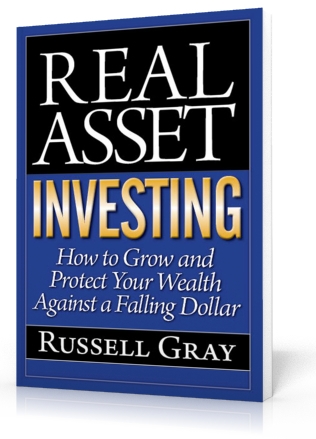 As we chronicle in our special report, Real Asset Investing – How to Grow and Protect Your Wealth in the Face of a Falling Dollar, there's already been substantial moves away from the dollar and dollar denominated assets and trade.
China has signed bi-lateral currency swap agreements with virtually every major country, which essentially facilitates their international trade without having to use dollars.  And China is the world's second largest economy to the U.S….and closing fast.
Meanwhile, China and Russia have been stocking up on gold as fast as they can.  It seems they'd rather hold their savings in a tangible asset versus a paper asset…like the U.S. dollar or dollar denominated Treasuries.
And what does Alan Greenspan have to say about gold?
Back to the Wall Street Journal article….
"Mr. Greenspan said gold is a good place to put money these days given its value as a currency outside of the policies conducted by governments."
It seems Alan Greenspan is a fan of real assets.  He sounds more like Jim Rickards (author of The Death of Money) than a former chairman of the Federal Reserve.
Yet gold tanked after the Fed quit QE!  And other real assets like real estate and oil have also been sliding.
So is Greenspan wrong…or does he know something is coming that will change the value of the dollar?
It seems that Greenspan is warning us that interest rates are likely to rise before the Fed is ready.  And if that happens, the Fed is likely to get back in the bond buying business to stop it.  Peter Schiff says there will be more QE programs than Rocky movies.
And every time the Fed exits QE, only to come back and do it again…and again (remember, this was QE3 with an Operation Twist thrown in between 2 & 3 for good measure), at some point the world loses faith in the dollar.
When THAT happens, interest rates go up, the dollar falls, and real assets like gold, housing, farmland and energy will be in demand…not just for their utility, but for their ability to retain value as currencies like dollars, euros and yen fail.
Fortunately, real assets are on sale right now.
The Real Estate Guys™ radio show and podcast provides real estate investing news, education, training and resources that help real estate investors succeed.
Love him or hate him, Peter Schiff always speaks his mind.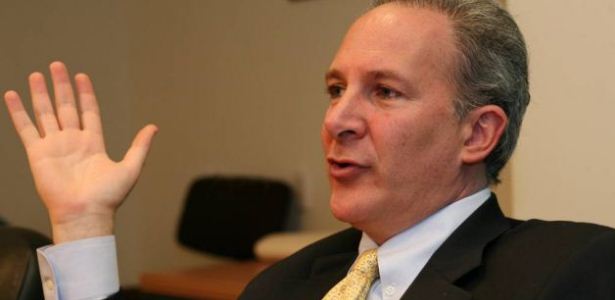 We happen to love him.  Not only do we admire his courage in trusting his own judgment… even when all the "experts" say he's wrong, but we appreciate his willingness to explain his reasoning to anyone interested enough to listen.
For those that don't know, Peter is the founder, CEO and Chief Global Strategist of Euro-Pacific Capital.  He ran for U.S. Senate in 2010, has a daily radio show, and is a best-selling author.  Slacker.
In 2005, he was sounding the alarm about the housing market, but few would listen.  We didn't know him back then, but we wish we would have!
After everything blew up, we looked him up and have since become good friends.  Peter has been a faculty member on our last two Summits and we just found out he's coming back for 2015!
We ran into Peter at The Money Show in Las Vegas, so we sat down to chat.  We thought you might like to listen in…
Behind the microphones in our mobile studio for this edition of The Real Estate Guys™ Radio Show:
Your Go-Go-Go host, Robert Helms
His stopped-up co-host, Russell Gray
Our never yellow guest, the indomitable Peter Schiff
One of the big lessons from the Great Recession is that financial markets both affect and reflect each other.  So even though we're primarily real estate guys, we've learned to pay attention to stocks, bonds, currency, commodities and precious metals.
Peter Schiff isn't really a real estate guy.  He's big picture economy guy…that's probably why he's called a Global Strategist.  He has his eyes on the horizon…watching for waves of opportunity and signs of stormy skies.
When you hear Peter talk, he explains the cause and effect behind the movement of money, and filters everything through an Austrian economics school of thought.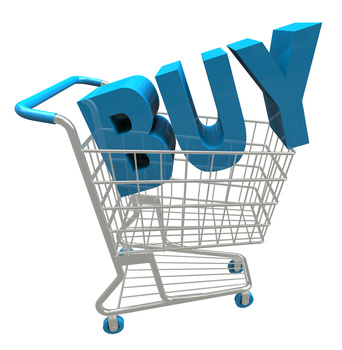 If you're not familiar with the two major economic schools of thought, think of it this way:  The dominant philosophy in modern economic is the Keynesian view which says that borrowing and spending fuels prosperity and economic growth.
When you understand this, it's easier to make sense of what the government and the Fed are doing.  Everything is designed to entice people to borrow and spend.
The Austrian school believes that savings and production create prosperity and economic growth.  That is, when a society makes a lot of stuff (production) and doesn't consume it all (savings), there's abundance…more to go around.  Prices drop, stuff is more affordable to poorer people, and everyone is better off.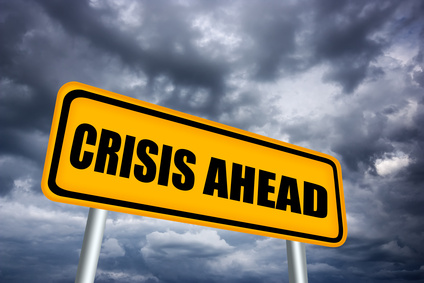 If you keep this in mind when you listen to Peter, it helps you understand why he describes rising prices, low interest rates, increased debt and borrowing, and excess consumption all as warning signs.
It's like using your credit card to buy a new car, new  furniture, a new wardrobe and then going out to eat every night at nice restaurants…even though you don't earn enough money to pay for all those things without a big credit line.  Borrowing is the only thing fueling your "prosperity".
But if you believe that borrowing is good, deficits don't matter, then you'll think that all the items purchased on credit are valid signs of prosperity.  After all, you got all kinds of stuff!  And more stuff is a sign of prosperity, right?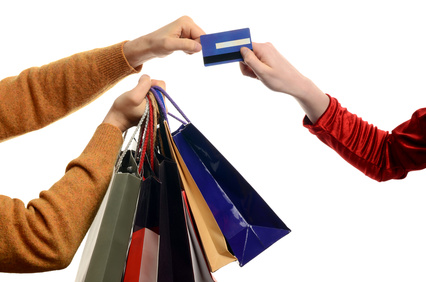 Of course, anyone who's ever run a household or a business knows that eventually the credit card has to be paid.  And the longer you wait, the bigger the balance will get, and the more painful the day of reckoning will be.
Peter thinks that higher interest rates would discourage borrowing and encourage savings.  He likens the cheap money to a spiked bowl of punch at a raging party.  It's all good as long as the punch bowl is full.  But when the credit line gets cut, the punch bowl goes away, then the party is over…and all that is left is the hangover.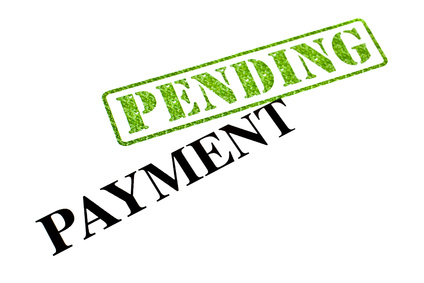 Sound gloomy?
Maybe a little.  But people go to parties all the time and enjoy themselves in moderation. Of course, if the guy next to you has had a little too much, it might be a good idea to keep a safe distance.  You don't want his over-indulgence to get on you.  That's the problem with investing alongside "hot money".
In other words, asset prices are moving up because of cheap money.  Peter calls these "bubbles" because there isn't legitimate productivity (fundamentals) underneath the increases.
Getting back to real estate (we haven't forgotten that we're The Real Estate Guys™)…
In housing, values are driven by the demand of home buyers (which is the desire to buy a home combined with the capacity to pay for one…which means an income that can be pledged to a mortgage), versus the supply of homes available to buy.
For investment housing, it's similar…except the income comes from the tenants.  So even people with weaker credit and no savings help drive housing.
But in a weak economy (remember, "weak" means low productivity, low wages and low job growth…not a raging stock market), the incomes needed to drive housing aren't strong.
Is that a red light?
Not necessarily.  After all, housing isn't optional.  It's essential.  So there will ALWAYS be a demand, even though it might be focused on the less expensive markets and product types.  And people will cut back on almost everything in order to keep a roof over their head, so even when incomes are soft, rental income is less affected than more discretionary spending.
Does that mean real estate is a step-on-the-gas green light?   If you view "green light" as throw-a-dart-at-a-map-and-buy-wherever-it-hits (like you could do in 2004), then no.  Some markets and property types are probably a long way from recovery.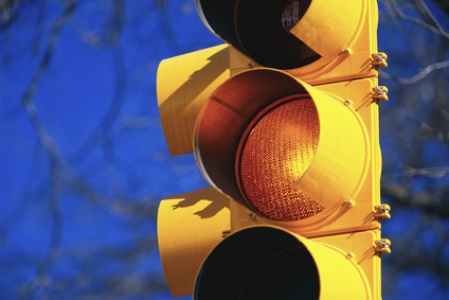 We think it's a "proceed with caution" yellow light.  Even though Peter disagrees with low interest rates, we have them.  And Peter says that current monetary policy favors the borrower.
Based on that, it seems like a good idea to borrow some cheap money, lock it in long term, and buy real incomes producing assets like rental real estate.  Especially because right now, in some markets, you can still buy properties at or below replacement costs.  For example, we just came back from Atlanta, and there are still very attractive deals there.
The key is picking the right market, price point and property type.  When markets get heated up, it's SO tempting to speculate on rising prices.  If you get it right, it's some of the easiest money you'll ever make.  Who doesn't want to buy a house for $500,000 and sell it a year later for $650,000?
But if you can't sell it, are you structured in a way that you can afford to hold on for the long term?  If you could rent that home for enough to cover the rent and all the expenses for the next 3 to 5 years…or longer…then great!  If not, then you might lose everything you put into it…and your credit score.
And if you've been riding the tide of the rising stock market for the last year, you might think about moving some chips off the table and placing them into real assets.  No one likes it when the party's over, but better to get out before the crowd…otherwise you risk getting stampeded or locked in.
Listen Now:
Want more? Sign up for The Real Estate Guys™ free newsletter!
Don't miss an episode of The Real Estate Guys™ radio show!  Subscribe to the free podcast!
Stay connected with The Real Estate Guys™ on Facebook!
The Real Estate Guys™ radio show and podcast provides real estate investing news, education, training and resources that help real estate investors succeed.
As market mariners, we're always watching the financial waves to know which way the wind is blowing and whether a swell is headed our way.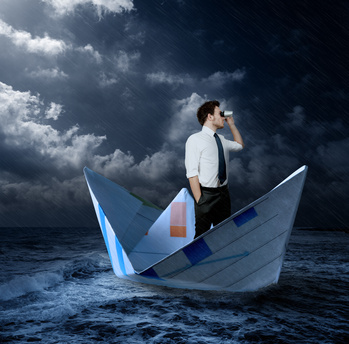 After discovering the painful price of myopia in 2008, we're not only diligently watching the horizon, but we spend a lot more time talking to smart people from a variety of financial disciplines.  In fact, we talk to a really smart guy in this episode!
If you recall, there was a big wave of money that rolled into the stock market in the 90's.  A big chunk was the savings of the baby boomers who were in the height of their asset building years.
Another big chunk came from the Fed as it provided the marketplace lots of liquidity (sound familiar?) to head off the Y2K "crisis" (remember that?).
Of course, before long the stock market…and especially the tech sector…was booming!
Eventually, the tech stock boom busted, and right on its heels came 9/11, and so the Fed pumped even MORE liquidity into the system.  But this time, investors who'd been burned by stocks, took all that cheap money and jumped into real estate indirectly (through mortgage backed securities) or directly (through individual properties).
Then…ka-BOOM…the MBS market imploded, real estate tanked, banks failed, and we had a crash of EPIC proportions.  In response, the Fed…you'll never guess…pumped even MORE liquidity into the system.  And guess what?  Today, the stock market is at all time highs.
We're detesting…er, detecting a pattern here.
So we want to know if the stock market is vulnerable to a crash.   And what can the stock market tell us about the future of real estate?
Since we're not stock market experts (we can barely read the charts at the optometrist), we thought we'd call in someone who spends most of their time studying such things.
In the studio on location in sunny San Diego, which (contrary to Ron Burgundy's dictionary) does not refer to a female whale's anatomy:
The Captain of your broadcast boat, host Robert Helms
His First Mate (in a purely platonic way), co-host Russell Gray
Our stow-away guest from Dow Theory Letters, Matt Kerkhoff
In stock trading, and really any kind of trading, there are two kinds of analysis: fundamental and technical.  Another way to think of them are: logical and emotional.  One is about the business.  The other about the market.
With fundamental analysis, an investor looks at the company's financial performance, competitive risks, sector dynamics, vulnerabilities, opportunities, the management team, etc.  In other words, it's a LOGICAL assessment of the BUSINESS.
This is the way most real estate investors analyze properties.  Why?  Because most real estate investors are making LONG TERM investments.  Ditto for stock investors.
Traders, as opposed to investors, are usually looking to move in and out of positions quickly hoping to scrape a few basis points of profit out of each trade.  To do this, they try to exploit the irrational nature of market participants.
In other words, people aren't always logical when making investments (ya think?).  Sometimes they get greedy and overpay.  Sometimes they get scared and sell too cheap.  And in today's technologically driven world, some trading is done automatically by computers.
Big players have figured out they can trick the computers into buying or selling if prices can be pushed up or down temporarily.
Trading is not for the faint of heart.  Ironically, successful traders control their emotions and use logical analysis of the market's emotional indicators to place their bets.  This reading of the moods of the market is called technical analysis.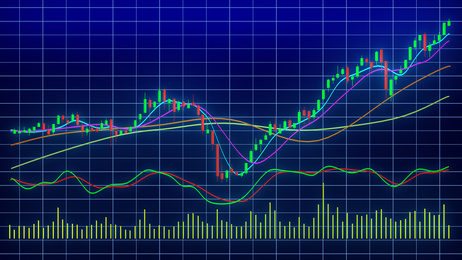 One of the main tools of the trader are technical charts.  These charts show the ups and downs, trading volumes and "patterns".  The patterns measure the predictable responses of market participants to various trading feedback (support, resistance, averages, etc.).
On our upcoming Investor Summit at Sea™, Rich Dad Paper Asset Advisor Andy Tanner will be helping us understand all of this and how it relates to real estate investing.
The point is that technical analysis doesn't really consider the fundamentals.  So while fundamental analysis is about understanding the business issuing the stock, technical analysis is about understanding the market…that is, the PEOPLE trading the stock.  And there are both long term and short term patterns of behavior.
As any mortgage pro can tell you, when the stock market is up, so are interest rates.  When the stock market is down, interest rates drop.  As real estate investors using mortgages to control property and arbitrage cash flows, we care about interest rates.
Now you may be thinking, "If it's true that interest rates rise when stocks do, then why are interest rates so low, while the stock market is so high?"
What a GREAT question.  We have such smart listeners.
So put a new battery in your thinking cap, and let's take a moment to get our mind around this important concept.  Because when a market isn't behaving is it should, it tells you that something might be amiss.  And if miss it, it can sneak up and bite you.
Here's deal in simple terms:  When people sell stocks (equities), it's because they are afraid of risk.  So they want to move to the front of the line (debt eats before equity) and buy debt (bonds).  Creditors (bond holders) get paid before equity (stock holders).  Are you with us so far?
Now, when more people sell something the price goes down.  So as people leave the stock market (sell), stock prices drop.  Conversely, when people enter the bond market (buy), bond prices rise.  Make sense?
Here's the hardest part to track with.  So take a deep breath and we'll do this together…
When bond prices go UP, bond yields (interest rates) go down.  Here's why:  If you have a bond, it's like a certificate of deposit…you loan your money to the bank, and they give you a promise to pay you back with interest.  Simple, right?
But with a bank CD, everything stays static because no one is trading the CD (that you can see).  So if you buy a $100,000 CD and it pays you 5% interest (good luck finding that, but it keeps the math simple), you get $5,000 per year in interest for loaning the money to the bank. Got it?
But what if you wanted to sell your CD to a private investor?
If the investor wanted to buy your CD and get 5%, he'd pay you $100,000.  But what if the investor wanted 10% yield on his investment?  Then, he'd only be willing to pay you $50,000.  Why?  Because the bank is only committed to pay $5,000 per year on the CD.
And if the investor (your buyer) insists on a 10% return on his money (he doesn't care about yours) and he's buying $5,000 a year in interest, he can only pay $50,000 for it because $50,000 x 10% is $5,000.  See?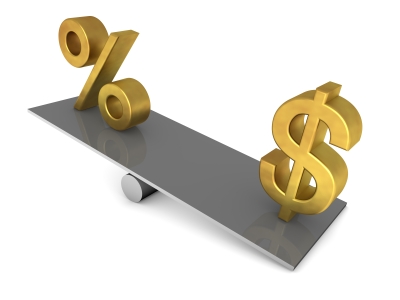 This is an overly simplistic explanation of the inverse relationship between bond prices and bond yields, but it gives you the basic concept.
When bonds get bid DOWN (pay less for the same yield), yields (cash on cash return) go UP (as explained in our CD example). And the reverse is true (as we'll show you in a moment).
Once you get it, you'll go "duh".  Until then, it's a head-scratcher.
But it's a very important principle…and based on the way people are piling into bonds even when yields (interest rates) have no where to go but up, we can tell many investors don't get it.
So back to the stock and bond market…
When people get afraid and sell their stocks to buy bonds, the price of stocks falls (more sellers than buyers), while the price of bonds rises (more buyers than sellers), so interest rates go down as bond prices go up.  Huh?
It's like this:  In the prior scenario, no one wanted your CD for $100,000.  You had to sell it at $50,000 to get the buyer because the market demanded a 10% yield.  But what if people were really scared, so they wanted the safety of the CD even if they have to pay MORE?  Remember, when you pay more ($) you get less (%).
Now, if someone were to offer you $200,000 for your $100,000 CD (you'd be happy!), and the CD paid $5,000 per year, what yield is your buyer willing to settle for?  Half what you're getting.  So if you're getting 5%, your buyer is only getting 2.5%.  Let's check the math…
$200,000 invested / $5,000 annual yield = 2.5% rate of return.  Hey!  It worked!
Now with this basic understanding, why would interest rates be so low while stocks are so high?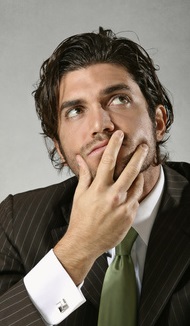 It seems that people are putting money into the stock market (bidding it up), but somebody is also buying bonds to keep them up too (bonds up means interest rates down).  Weird.
There are a couple of things going in, all of which are abnormal, and would be described as "distortions" by David Stockman, in his NY Times best-seller, The Great Deformation. (This and other great books on economics and investing can be found in The Real Estate Guys™ Recommended Reading Store.)
First, the Fed has been buying bonds like crazy through their Quantitative Easing program.  This artificially bids up bonds and pushes interest rates down,which is why they do it.  But all this extra bond buying is abnormal and distorts the market.  History says, QE leads to booms, bubbles and ultimately, a bust.
Also, you may have heard that many businesses have been borrowing at these low interest rates in order buy back their own stock.  This is also abnormal and drives up stock prices with money that would otherwise go into expanding the business.  No surprise then that stocks are going up, while employment and productivity aren't.  Again….weird.  Usually, rising stock prices reflect a healthy and growing business climate.
Third, yield starved conservative investors and savers have been forced to buy stocks and accept substantial market risk…risks they normally wouldn't take.  When people start putting money in places they wouldn't, they're prone to move it quickly if things look dicey.
All of these obvious distortions, and a whole host of lesser and sometimes unseen and unanticipated abnormalities, cause market emotions to run high.
There's one group of people who are giddy with greed and pouring into stocks believing the party will last forever.  There's another group of people who are reluctant participants and have their running shoes on and one eye on the exit.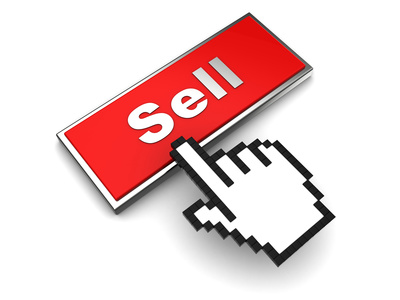 Most people in the paper asset space don't really know how to do real estate, nor do they want to.  It's messy.  There isn't all kinds of infrastructure to support stay at home real estate investing, they way there is with paper assets.  The closest thing are REITS (Real Estate Investment Trusts that are publicly traded).
But in deformed markets, people do things they wouldn't normally do, in order to earn profits and/or avoid risks.
So, since you've read all the way down this lengthy post, here's the pay off:  There's a HUGE OPPORTUNITY for real estate investors to attract capital from frustrated investors trying to find a good yield with reasonable risk.  If you develop the knowledge, experience and relationships to buy and manage income producing real estate in a market like this, there's BILLIONS of dollars looking for a home (pun intended). 🙂
But to talk with affluent investors about investing with you, you'll need to know how to both explain the benefits of real estate as well as the risks of paper assets.  So even though you may not be a stock investor, it's a good idea to understand how the stock, bond, commodities and real estate markets all interact.  This episode can help!
And if you like Matt Kerkhoff, come spend a week with Matt, along with Andy Tanner, Peter Schiff, Anthem Blanchard, Ken McElroy and the rest of our outstanding faculty on the 12th annual Investor Summit at Sea!  Meanwhile, enjoy listening to us talk with Matt about Booms, Busts and Bubbles!
Listen now:
Want more? Sign up for The Real Estate Guys™ free newsletter
Don't miss an episode of The Real Estate Guys™ radio show! Subscribe to the free podcast
 Stay connected with The Real Estate Guys™ on Facebook!
The Real Estate Guys™ radio show and podcast provides real estate investing news, education, training and resources that help real estate investors succeed. Visit our Feedback page and tell us what you think!
The dollar has been on a steady decline since Nixon took it off the gold standard in 1971.  Since then, the dollar has lost a staggering 80% of its purchasing power.  Ouch.
The flip side of a falling dollar is that it takes more of them to buy anything that's real.  That's why that gallon of gas you could buy for 35 cents in 1970 now costs ten times as much.  And amazingly, gas is a product which has actually become cheaper to produce!  It's also why gold, which was $35 an ounce in 1971 is now $1300 an ounce.  Or why that 3 bedroom house you could buy for $30,000 is now worth $300,000.
In other words, equity happens to those who own real assets when a currency declines, which is the topic of this episode.
In the studio for another powerful parade of playful pontification:
A man whose hard asset is his real talent for talking, your host Robert Helms
His inflated co-host whose value continues to fall, Russell Gray
Last episode, we talked about the government shutdown and the "threat" of a U.S. government debt default.  You know, like in "Put down that healthcare or we're going to blow up the economy." 
We're not making light of it (well, maybe a little), but did anyone seriously think they were going to default?  No.  All the financial markets just yawned and munched popcorn while they watched the same movie play that we all watched in 2011.  Only this time, we didn't even get sequestration.  All the theater's fun, but we have work to do.
Now that it's clear to all (as if it wasn't before) that Uncle Sam has neither will nor the skill to curtail spending and Uncle Ben is handing the printing press keys to Janet Yellen-for-more QE, our focus is (as it was before) on how to position ourselves for the perpetual flood of currency.  Because we know that just standing here watching the waves come in is a good way to get washed away with the rest of the debris.
And all of this is happening against the backdrop of a disastrous roll out of the latest mega-entitlement program (Obamacare), as if the other two (Social Security and Medicare) weren't already putting enough pressure on Uncle Sam's budget.  Oh wait.  What were we thinking?  Uncle Sam doesn't HAVE a budget!  No worries, because now he doesn't have a credit limit either.  Problem solved!
Not really.  More like "Problem exacerbated".  But that's just what Uncle Sam is doing to HIMSELF.  Remember, now China's making noise about Uncle Sam's shenanigans.
China holds a LOT of U.S. debt.  And they're smart enough to know that getting paid back in cheaper dollars is a rip off.  They aren't happy.  The Chinese Premier was publicly taking the U.S. to task back in 2010 for out of control spending and printing.  Did we listen?  Noooooo…..
So the Chinese went and cut a deal with Russia to settle their trade without going through the dollar.  "Don't worry.  This isn't a repudiation of the dollar standard," they said.  No. More like a warning shot across the bow, but Uncle Sam closed his eyes.
Now China is making a lot more noise about removing the dollar as the world's reserve currency.  And not only are they making noise, but they're busy cutting  many more deals to settle their international trade without using the dollar.  So what?
All that trade requires countries to buy dollars.  That's DEMAND.  When they don't use the dollar, demand goes down.  Combine that with QE (printing), which INCREASES the supply of dollars.  What happens when you decrease demand and increase supply?  Prices drop.  So hence, ergo, therefore my Dear Watson, etc., etc., the dollar's future is murky.
Yes, we know it's nearly Halloween and this all seems like a nightmare.  BUT….there's actually a LOT of OPPORTUNITY in all of this.  So don't go hide under your bed sheets just yet.
To thrive in all of this, you simply have to keep it real.  As in, REAL ASSETS.
Long time listeners know that after the Great Recession of 2008, we've spent a lot of time looking at the macro factors affecting real estate… because it makes no sense to build your real estate empire on the beach when there's a tsunami coming.  The last tsunami caught us myopically counting doors, which we were buying everywhere and anywhere.  Today, we're working hard to be a lot smarter.
In other words, market selection, price point, product type and financing structure have become VERY important for the long term buy and hold income property investor.
We learned the hard way that even through a rising tide (of easy credit) lifted all boats (asset values), when the tide recedes, only those investments with solid fundamentals weathered the storm.
Now, here we are in a jobless recovery and it isn't credit (yet) that's pumping up asset values.  In fact, interest rates are rising.  The FHA (the post 2008 supplier of "sub-prime" funding) needs a bailout.  And fewer people have good paying jobs.  And everyone is being squeezed by rising real world costs of living (forget the bogus CPI number).  So if higher incomes and looser lending isn't pushing up values (yet), who is?
Investors.  Some call them speculators, but we're not so sure.  We think it makes sense to buy real estate when you can get it below replacement costs, use relatively cheap long term financing when you can get it, and pick up tax breaks;  knowing that over the long haul, that debt will be easier to pay off with cheaper dollars.
In other words, Uncle Sam is a big borrower and he's rigging the system to favor the borrower.  So we want to be borrower's too.  And income producing real estate provides arguably the best vehicle for shorting the dollar through long term debt.
So if you're not betting on short term price increases (it's happening now, but could end tomorrow), then what you're really doing is betting on LONG term inflation and controlling the asset with the cash flow and tax breaks generated by the property.  In that regard, the game isn't much different than it's always been.  In fact, it's gotten better because the debt is cheaper and the prospects for long term inflation are high.
BUT, the weak economy created by QE creates some real budget challenges for the working middle-class, which means they have a hard time handling rent increases.  In fact, they may need to move to a cheaper property – maybe even a cheaper market.  That's why picking the right market and price point is important.  We think there will be more demand for cheaper places in big markets with nice amenities.  So proper price point and market selection can be a hedge against a falling dollar.
Obviously, if the deal made cash flow sense when you bought it and you locked in long term financing, you have a much better chance of riding an asset valuation bubble up and down.  And as much as we like to reposition equity (the free duplex story in Equity Happens), there's no guarantee the financing to do it will be there when the equity is.  If you can do it, great.  But if not, don't get too attached to that equity and be prepared to ride the wave for the long haul.
So right now, we think the risk of rising interest rates justifies a slight premium to lock in long term financing.  After all, a falling dollar means any lender who loans for profit (as opposed to the Federal Reserve, who loans for political reasons), will want higher interest to compensate for the weak dollar.  So, borrowing long at fixed rates is another hedge against a falling dollar.
But any time you borrow, you put the collateral (the property) at risk if you suffer disruptions in cash flow.  And as asset prices rise faster than rental incomes, cap rates are pushed down, which makes it harder to have a comfortable cushion to weather weakness in rental incomes. (Cap rate is like the interest rate on the investment).
Since wages are slow to respond to "stimulus", especially since the U.S. has shipped many of its blue collar jobs overseas in the name of "free trade", how can a U.S. landlord (an any landlord for that matter) hedge against fragile rents?
Good question!  And it's one we talked about a few episodes back when we looked at cash flowing oil and gas investments as a tool to supplement cash flow.  We won't bore you with the details now, but you can learn all about it in our special report, Using Oil to Lubricate Your Real Estate Portfolio.  The bottom line is oil, like other commodities, is useful for hedging against a falling dollar.
And speaking of commodities….
Our friend Robert Kiyosaki says, "Savers are losers".  He doesn't mean that people should consume more than they produce.  Far from it.  He's saying that it makes little sense to hoard anything that is decaying.  You wouldn't buy a 10 year supply of fresh fish, right?  After all, over time the value decays along with the fish.  It's a losing deal.
It's the same with the dollar.  If the dollar's value continues to decay overtime, why would you stock up on them?  Sure, we know that ALL currencies are fiat (unbacked by anything other than the trust of the seller and the taxing power of the issuer), but that just makes the dollar (at best), the least rotten fish in the market.
We also acknowledge that the world still does business (for now) in the dollar, so you have to enough dollars on hand to handle your daily transactions.  But why hold more than necessary?  And what's the alternative if you want to remain reasonably liquid?
Since real estate investors, like many businesses, tend to have quite a bit of float sitting in their bank accounts, some are taking a chunk of those dollars and converting them to gold and silver bullion.
We know.  It's a "barbarous relic".  And it's dropped in dollar value 30% in the last year (after 12 years of spectacular gains).  But we're not talking about short term speculation in metals or using metals as a vehicle to accumulate more dollars.  Nor are we suggesting abandoning the fiat dollar and adopting a gold standard (though that's not a half-bad idea!).
We're simply saying, in the context of hedging against a falling dollar (or falling currencies of all types), that time-tested hedges are gold and silver.  So if you're concerned about the long term value of the dollar, it might make sense to take 30-50% of your "always there" bank balance and put it in bullion.  You can easily convert it back to dollars if needed, but the plan is to just let it sit there (and grow), as a component of your liquid reserves  that is something other than dollars.  It's not only a hedge against a falling dollar, but against counter-party risk (like a Cypress-style bail in).
Does your brain hurt yet?  Our hands our tired of typing.  Plus, it gets crowded when two guys are working on the same keyboard.
So we'll close by letting you know we're also looking into farmland investments as a hedge against a falling dollar.  It's the same concept as combining traditional rental property with an incoming producing commodity investment like oil, except the tenants are trees and the commodity is food, not energy.  All under the banner of Real Asset Investing.  Because we think there's a lot of air in the paper asset market right now, and it the stock market farts, not only will it stink, but people's portfolios will get messy.  Not pretty.
So sit back, put your feet up (you've earned it, if you've read this far!) and enjoy the discussion of Real Asset Investing!
Listen Now:
Want more? Sign up for The Real Estate Guys™ free newsletter
Don't miss an episode of The Real Estate Guys™ radio show! Subscribe to the free podcast
 Stay connected with The Real Estate Guys™ on Facebook!
The Real Estate Guys™ radio show and podcast provides real estate investing news, education, training and resources that help real estate investors succeed. Visit our Feedback page and tell us what you think!
We like real estate.  We think real estate is a GREAT investment…maybe the BEST investment.
BUT (and yes, it's a big bubble of a but), not all real estate is the same.  And not all real estate markets are the same.  And not all real estate market booms are the same.
So, because we've been around the block a couple of times (in The Godfather's case, a couple of thousand times), we know there's more to a great real estate market than just rising prices.
Fortunately, there are many clues in the daily headlines that help us figure out if the enthusiasm for appreciation is a new gold rush for real estate investors or simply a fool's gold head fake.
In the studio to sift through the daily dirt of mainstream headlines in search of nuggets of investing gold:
Your powerful prospector of broadcast gold, host Robert Helms
His dead-pan co-host, Russell Gray
Regular contributor, that silver-haired real estate claim-staker and The Godfather of Real Estate, Bob Helms
A lot of things have been going up lately:  Housing prices, housing sales, home-builder confidence, multi-family rents, interest rates, jobless claims….hey wait! Who snuck those last two things in there???
Yes, it's true.  There's some seriously concerning news hidden inside all of the happy housing news.
Now this doesn't mean you can't make money in this market.  Au contraire, mon ami!  It means there's a LOT of money going to be made.  But (there it is again), one should proceed carefully because once a market starts to move, whether it's gold, stocks or real estate, it's important not to chase it.
Here's where real estate shows it's amazing awesomeness.
As we've said a zillion times, real estate isn't an asset class and there's no such things as one big real estate market.  An ounce of gold or a share of Apple stock is EXACTLY the same, AND it trades for virtually the SAME price anywhere in the world.  So whether you buy  it in the U.S., France, Argentina or Nigeria (wait, we've heard you can special prices on gold in Nigeria…at least that's what the email said….), it's the SAME.
Contrast this with real estate, where a property's value can vary not just from state to state or county to county, but right down to the neighborhood, property type, condition and terms of the deal.
The very inefficiencies that make real estate anathema to paper asset traders, make it a value hunter's paradise!  And what can YOU personally do to fix up an ounce of gold or a share of Apple stock?  We're guessing it won't do much good to throw carpet on your Kruggerand or put sod on your Apple stock, but those things might make your real estate worth more.
Plus, real estate allows you to use debt.  And last time we looked, which was just a moment ago, the Fed continues to print money (pending this week's big announcement about "tapering"…or is it a tape worm?), so tomorrow's dollars are likely worth less than today's.  When this happens, it's AWESOME to borrow, because you can buy stuff today (like houses) and pay back tomorrow (actually, over THIRTY YEARS) with cheaper dollars.  Loans on income producing real estate can be one of the safest ways to short a falling dollar.
But (that thing will not get out of our face)…before you get all hot and bothered and run out to start buying up any property you can find, be CAREFUL!  You should never get IN to a deal that you don't have at least a couple of ways to get OUT of.
We're not sure why, but rapid appreciation causes otherwise sensible investors to rush in and expect that prices will continue to rise, and trust that  liquidity will be there (in the form of "a greater fool") when you want to realize all that wonderful equity.
Well, when an economy is hitting on all 8 cylinders and jobs are being created, real incomes are rising, and lenders are busily making loans to well-qualified borrowers, you might be able to drive your investment vehicle a little closer to the red-line of leverage.  However, as we learned in 2008, hidden forces can be forming that can pull the rug right out from under you pretty fast.
Today, those forces aren't even all that hidden, which brings us back around to the headlines (and you thought we forgot).  Most of what we should be concerned about is right out in plain sight.  But for some reason, some investors aren't seeing it.  That's why we're here.  To help you take a deep breath and stay sober when everyone else is drunk on QE fueled asset growth.  And you thought it was only stock investors who got drunk on QE.
So in this episode, we discuss the world's fixation on the U.S. housing market and the general consensus that housing has put in a bottom.  But what bottom are we talking about?
Prices.  But when the headlines say that U.S. labor participation is down, jobless claims are up, interest rates are rising; and a quick trip to the grocery store and gas pump tells you that houses aren't getting more affordable, it makes you wonder:  So where's all that price appreciation coming from?
A little more digging and we find that a lot of investment capital has been pouring into real estate, especially single-family homes.  Except this time, instead of all the equity rich Mom & Pop investors buying 2 or 3 houses at a time, there are huge hedge funds buying 20, 30 or 100 at a time.  And many are paying CASH.
Meanwhile multi-family rents are rising and may have peaked temporarily.  Why?
Could it be that real people can't afford to buy so they've been piling into apartments, which are more affordable than houses?  But the article we read suggests that while occupancies are up, which is usually a sign that it's time to raise rents, most tenants can't afford a rent increase.  And if a multi-family landlord tries to raise rents, he may find that his tenants will up and move to some place cheaper.
Oh!  Hold that thought.
This is our point.  Hot markets, speculative markets, higher priced markets – they appear tempting when prices are rising.  But if the fundamentals underneath the price increases aren't sound, then when the tide of QE money recedes, as Warren Buffet says, we'll see whose been swimming naked.
For residential real estate investing, we favor affordable markets that provide important quality of life infrastructure like transportation, medical, education and entertainment.  Because when people are squeezed, they will move to save money. But they don't want to live poor.  And when they find they can have a nice suburban life in places like Atlanta, Memphis, Houston, Dallas or other similar big metros, for the same price they might pay to live in the rougher areas of San Francisco, Boston or New York, they'll move.
That's the beauty of real estate.  There's no one "real estate market". There are thousands of little ones.  And the advantage a Mom & Pop investor has is they can find those high quality, affordable areas and buy up assets that are still selling below replacement cost.  The key is understanding the fundamentals of the LOCAL market and having a great local team who can help you find the right deals.
We could go on (can you tell?), but you get the idea.  Don't just rush in and buy any property anywhere just because you think it will go up.  It might.  But understand WHY and HOW it might.  Because it might not, and if you use a bunch of leverage with out a long term plan to service it (i.e., tenants employed in a strong job producing local economy), you might end up watching a painful replay of 2008.  Our friend (and 2014 Summit at Sea™ faculty member), Peter Schiff says the REAL crash is yet to come.
We hope he's wrong.  But Peter Schiff was right about 2008. And after hanging out with on this year's Summit, we think he's a pretty smart guy.  But if you have the right properties, in the right markets, with the right financing structure and management team, you are very likely to whether any storm far better that those who are investing purely in inflated stocks for capital gains which are SOLELY dependent upon a greater fool coming in to buy you out at a higher price.
So learn to watch and love the headlines.  And if it gets too tedious for you, just tune in to The Real Estate Guys™ radio show.  We'll watch the news and interview smart people to help us all understand it better.
One final word of caution:  Don't let concern about the next crash keep you from investing.  In the face of falling dollar, sitting on savings could be the WORST thing to do.  Real estate investors are having a great time grabbing properties below replacement cost, locking on long term cheap debt, utilizing tax breaks to recoup upfront costs faster and positioning themselves to control one of the most fundamental and desirable assets in any market: the properties that people and businesses need to occupy in order to survive.
For now, listen to this episode and think about this real estate recovery and how you plan to take advantage of what's happening right now.  Enjoy!
Listen Now:
Want more? Sign up for The Real Estate Guys™ free newsletter
Don't miss an episode of The Real Estate Guys™ radio show! Subscribe to the free podcast
 Stay connected with The Real Estate Guys™ on Facebook!
The Real Estate Guys™ radio show and podcast provides real estate investing news, education, training and resources that help real estate investors succeed. Visit our Feedback page and tell us what you think!