While the rest of the world fixates on the Fed's latest interest rate bloviation, we're taking a mini-vacation from Fed watching to focus on something a lot more fun.
Jones Lang LaSalle recently released their Global Resort Report for 2019 and it's got some investing intelligence we think you'll find interesting and useful.
As our long-time audience knows, we've been big fans of resort property investing for quite a while.
Resort property investing is a great way to derive rental income from affluent people.
Also, because your "tenants" and their income come from all over the world, the right resort property can reduce your dependency on any single regional economy.
But that's not to say the local market doesn't matter.
In fact, geography matters a lot. Often, it's a geographic amenity that's the primary attraction and your competitive advantage.
Think about it …
There are only so many beautiful beaches, world-class diving destinations, or snow-capped skiable mountain ranges on earth.
And even the best developers can't put those things in someplace they don't already exist. Even mega-man-made amenities like theme parks are hard to replicate.
So when you find a market with a rare and attractive amenity, with the right supply and demand dynamic, you have the opportunity to own a cash-flowing world-class asset.
No wonder the JLL report says …
"Over the past five years, resorts have been the darling of the hotel investment community …"
The report also mentions a few of the key factors driving the desirability of this exciting and profitable real estate niche …
"… consumer focus on experiential travel and an affinity towards lodging assets with an authentic local feel."
"… solid growth in international tourist arrivals, which are anticipated to grow 4.0 percent in 2019 to 2.2 billion travelers and continue rising at this pace throughout the next decade."
"RevPAR performance of resort markets has continued to outpace other locations, such as urban, suburban and airport."
The JLL report highlights three specific U.S. markets, but the lessons apply no matter where you're investing.
Now if you think resort property investing is only for the uber-wealthy investor … think again.
As we highlight in a recent radio show, many small investors are finding big opportunities in short-term rental properties.
Of course, for investors who want to play at a bigger level, syndication is always an option.
But whether you go big or small, there's a lot to like about resort property investing … and it's not just the financial rewards.
When you own a beautiful cash-flowing resort property, not only do you earn profits, but you gain some lifestyle benefits too.
If you invest in a market you'd like to regularly visit, you can probably make some or all of your travel expenses tax-deductible.
After all, it's important to inspect your investment from time to time.
Of course, unlike that lovely C-class multi-family property on the border of the war zone, you probably wouldn't mind staying a week or two in your beautiful resort property.
But back to the JLL report …
Rather than simply quote the report, which you can (and should) read for yourself … let's just glean some investing ideas from the three aforementioned excerpts.
First, it's important to know your avatar. Who's the customer?
The report kicks off with the answer … it's the "consumer focus" versus a business traveler.
Remember, resort property investing is a subset of hospitality. So while most resorts function like a hotel, not all hotels are resorts. Resorts are about consumers.
Of course, the key to attracting consumers is giving them the right experience. Here again, there's useful intelligence in the report.
Consumers are looking for "lodging assets with an authentic local feel". Think about that before you buy a Holiday Inn in a ski town.
Notice also that the projected growth is driven by "international tourist arrivals" which benefits "resorts across the world."
The good news is with the right property, you can attract customers from around the globe … including wherever the demographics and economies are booming.
So it's pretty important to make sure the market and property you pick have a broad international appeal … and adequate access. There's no point in owning a beautiful property that's difficult to get to.
And while we're big fans of international diversification, if you're going to invest outside your home country, be sure you're familiar with the local laws and customs.
We know all that might sound intimidating, but it's not that hard.
It starts with having a good local team in place BEFORE you purchase the property. Of course, this is true domestically as well.
The great news is if you get it right …
"RevPAR performance of resort markets has continued to outpace other locations, such as urban, suburban and airport."
RevPAR is hospitality lingo for a metric called Revenue Per Available Room. Higher is better. It's more rent per square foot.
So the report is essentially saying resort properties are more profitable than the everyday hotels you see around town or near an airport.
Even better, in addition to being a great way to derive rents from the affluent and diversify into high-quality markets …
… we think you'll find resort properties are a whole lot more fun than most of your other rental properties.
And the due diligent trips sure don't feel like work!
As we often say, real estate is NOT an asset class.  There are MANY different niches you can invest in to earn big profits … both capital gains and cash flow.
And we've been watching an exciting niche which is starting to attract the attention of alert investors …
"Value-add investors are finding this sector ripe with opportunity, offering strong returns and having very little competition."
           –    National Real Estate Investor, 5/6/19
Sound inviting?  It is!
It's rehabbing resort properties.
If you're a fan of the long-running TV show Hotel Impossible featuring Anthony Melchiorri, you know there are a LOT of hotels out there … and many aren't run very well.
In fact, some fail and are sitting empty and dilapidated … waiting to be resurrected by an enterprising real estate entrepreneur.
So there's a LOT of value-add opportunity in these often potentially beautiful properties.
And the opportunity isn't limited to a particular geography … these opportunities are available in a variety of markets.
In fact, we recently enjoyed interviewing an experienced resort rehabber in New Jersey (yes, there's even resort opportunity in New Jersey!)
We also got the inside scoop on a fascinating resort rehab project in Orlando, Florida.
The message is clear … there's big opportunity in resort property … and it's not just money.
Think about it …
Most investors don't get excited about spending the night or a romantic weekend in their Section 8 rental home, C-class apartment, or mobile home park.
There's nothing wrong with any of those.  They're all great for cash flow.  But when you can get cash flow PLUS lifestyle benefits too?  That's double prizes.
Imagine taking a tax-deductible trip to check in on your beautiful resort property … walking a lush vineyard or relaxing on the beach … and enjoying a fine meal while watching a gorgeous sunset.
Of course, before you get to enjoy all the amenities … there's work to be done.
And fixing up an entire resort … well, that's a heavy lift even for the most seasoned house-flipper.
But who says YOU need to do all the work?  Or ANY of it?
What if there's a way for you to get in on the action without putting on your work boots and safety glasses?
There is.
One way is to let someone else "fatten the cow" … then you buy in to "milk it" for cash flow over the long-haul.  Listen to this episode to learn more about this approach.
If you're accredited, then there's a whole world of investment opportunities available to you … including investing passively into an experienced resort rehabber's project.
Of course, if you're super-ambitious and industrious … you can become an active resort-property re-habber.  Because it's capital intensive, it's an ideal activity to syndicate.
If you choose the active route … here are some things to think about.
One way to learn the business is to go to work or volunteer with an active resort re-habber.
But before you go that far, it's probably smart to start with just talking to some folks in the business to see if it's the right niche for you.
Fortunately, we'll have an active resort property rehabber … along with a whole bunch of other really interesting niche investors … at our next Secrets of Successful Syndication seminar.  So if this all sounds interesting, make plans to join us.
But whether you choose active, passive, or syndication … take a look at the opportunities for profit and lifestyle in the resort property investing niche.
Resort properties are a great way to earn rental income from affluent people who would probably never rent their home from you.
Until next time … good investing!
---
More From The Real Estate Guys™…
The Real Estate Guys™ radio show and podcast provides real estate investing news, education, training, and resources to help real estate investors succeed.
---
Love the show?  Tell the world!  When you promote the show, you help us attract more great guests for 

your

 listening pleasure!
The Q1 numbers are in and the U.S. GDP came in at a robust 3.2% … MUCH better than expected. 
While it can be argued there's some fluff hiding under the hood … with growing inventories masking lackluster consumer spending … 
… the financial media are describing 3.2% growth as a "big upside surprise," "upbeat," and a "blowout." 
That's a lot of excitement over 3.2% growth. 
So let's shift to real estate …  
The Q1 numbers are in for tourism in the country of Belize … and after hitting an all-time high of 6.6% YOY in March (the 28th consecutive month of YOY growth) … 
… Belize's first-quarter 2019 visitor arrivals grew 6.3%! 
In the parlance of resort property investing, that's called DEMAND.
Of course, healthy demand is a key component of that all-important supply and demand relationship smart real estate investors watch so carefully. 
If you've already been on our Belize field trip, you're familiar with the favorable supply and demand dynamic in Belize's top tourist destination.
You also know big brands like Hilton, Marriott, and Coastal Living are staking claims in this exciting growth market and product niche.  That's a BIG clue. 
Of course, we've been talking about resort property investing for quite some time. With boomers retiring every day, resort travel is a "booming" niche.
Resort property is a great way to earn rents from the affluent … while adding some lifestyle benefits to your real estate investing. 
So while the blowout United States GDP number is interesting to paper pundits … we think the significant and consistent tourism growth in Belize is much more exciting and actionable for real estate investors.  
Maybe it's time for YOU to put on your sunnies, sandals, and swimsuit so you can …  
Join Robert Helms for an intimate guided tour of the resort property market of Ambergris Caye, Belize on our upcoming Belize Discovery Trip! 
Click here now to claim YOUR seat on the next Belize Discovery Trip >> 
You'll LOVE it …
More From The Real Estate Guys™…
The Real Estate Guys™ radio show and podcast provides real estate investing news, education, training, and resources to help real estate investors succeed.
---
Love the show?  Tell the world!  When you promote the show, you help us attract more great guests for 

your

 listening pleasure!
Houses aren't the only properties in need of a little facelift. Hotels often need their own dose of tender loving care.
Like any investment property, resorts come in all shapes and sizes … and some have major management issues.
When a hotel is poorly the managed the result isn't pretty … it's often downright ugly. But that means YOU have an opportunity to add value, improve cash flow, and build equity.
Listen in as we visit with two hospitality investors who find fun and profit as they renovate resort properties.
In this episode of The Real Estate Guys™ show, hear from:
Your resourceful host, 

Robert Helms

His relaxed co-host, 

Russell Gray

Accountable Equity's professional resort investors,

Josh and Melanie McCallen
---
Listen
---
Subscribe
Broadcasting since 1997 with over 300 episodes on iTunes!
---
Review
When you give us a positive review on iTunes you help us continue to bring you high caliber guests and attract new listeners. It's easy and takes just a minute! (Don't know how? Follow these instructions).
Thanks!
---
Resort rehab done right
Resort properties offer some of the highest returns on investment of any asset class. They are an attractive real estate deal … but one that can easily be mismanaged.
When our guests, Josh and Melanie McCallen, see an ugly, non-performing resort property, they don't see a failure … they see an opportunity.
Josh and Melanie's team at Accountable Equity renovates and revitalizes resorts. By creating higher-quality resorts, they create more income … and more value.
But to correctly rehab a resort, you need a deep understanding of AND passion for the hospitality industry.
Most of us don't have that. So, partner with someone who does.
The beauty of Josh and Melanie's business model is syndication. You can be a passive partner with an active investment and see phenomenal returns.
Resort rehab done right means everyone wins … investors, staff, and guests.
Finding a home in hospitality
When they graduated from college, Josh begged Melanie to buy a duplex as an investment. They'd live in one home and rent out the other.
"I had to let go of the three-bedroom, white picket fence idea in my mind, but right away I knew what I got into," Melanie says.
Over their real estate career, Josh and Melanie found themselves taking part in resort experiences across the globe and partnering with developers of specialty properties.
Then the recession of '08 happened. Suddenly, Josh and Melanie were sitting on a beat-up 1970s beachfront hotel.
It was too risky to tear it down and start new development … so they decided to rehab the property instead.
"That first project was 18 months of getting our teeth kicked in, but we learned that hospitality isn't just about the building," Josh says. "It's a living, breathing guest experience."
The couple realized that they LOVED interacting with guests and putting smiles on their faces. They fell in love with hospitality … and decided to make it their life's mission.
The benefits of a resort investment
A rehabbed resort is one real estate investment where the person paying the rent doesn't begrudge writing a check at all.
When you're on vacation, you want to splurge. You want to enjoy yourself and your experience … and you'll gladly pay more to do so.
Hospitality professionals know that the happier you make guests, the more enjoyable the visit will be.
As an investor, YOU know that happy guests mean high returns.
Resorts also offer a unique opportunity to increase revenue.
There are two ways to make more money … find more people to sell the same thing to or find more things to sell to the same people.
The hospitality business allows investors to do both with relative ease.
And when you invest in a resort property, you have the added benefit of being able to enjoy your own investment … by taking a vacation.
The success of a syndicated approach
Josh and Melanie started Accountable Equity as a syndicated approach to resort rehab.
"The first thing you must do when thinking about buying one of these properties is find great investor partners," Josh says.
Each month, Josh and Melanie host an investor summit. They bring together current investors, new investors, and prospects to tour the property and get a firsthand look at hospitality in action.
These summits are an invaluable time to help investors see how revenue from different parts of the resort build off each other.
When a party arrives for a wedding, they'll book rooms. Since they're staying on site, they might want to play a round of golf or spend time at the spa. They'll need to eat, so they'll hit up the restaurant and tasting room.
"We call it a cascade of revenue," Josh says.
Syndication is a powerful approach to every aspect of hospitality. Beyond investment, the syndication spirit encourages team members to seek out experts in every field.
"In our current project, we're bringing in a top winemaker for the winery. We found a golf executive on his 111th course to help with ours. It's all syndication," Josh says.
Teaming up for transformation
Accountable Equity's current project, Renault Winery Resort, shows just how powerful … and profitable … revitalizing resorts can be.
As the third federally registered winery in America, the property has been in the hospitality business for 155 years.
The former owner managed the resort for 40 years, but over time began to let standards deteriorate under stress.
"We found this amazing property that needed some TLC. But we were willing to take a fresh approach, look at it differently, consider its legacy, and see its next chapter," Josh says.
The team also studied market drivers in hospitality to determine if the resort could evolve to meet current and future needs.
With a millennial movement toward authentic experiences, a historic property … complete with a Prohibition-era speakeasy … spells out attraction.
And with nearly half of weddings taking place at a destination over the course of three days, a resort that caters to making happy couples' special day extra special can generate big business.
It's no small undertaking. Managing and rehabbing 120,000 square feet of buildings and 242 acres of vineyards, a golf course, and a spa requires a winning team.
"Our staff and our investors are our family. We all depend on each other, and honestly, it's an honor to be a part of," Melanie says.
Take part in a unique real estate niche with resort rehab investment. Learn tips and valuable lessons for getting started in a special report from Accountable Equity, 10 Steps to Resort Rehab Riches.
No matter your market of interest or area of expertise, consider what you can learn from the rehab-and-syndicate model of luxury hospitality investing.
What value can you add to your properties … and how can you leverage others' expertise to increase YOUR bottom line?
---
More From The Real Estate Guys™…
The Real Estate Guys™ radio show and podcast provides real estate investing news, education, training, and resources to help real estate investors succeed.
---
Love the show?  Tell the world!  When you promote the show, you help us attract more great guests for 

your

 listening pleasure!
Just as ancient hunter-gatherers would migrate in search of sustenance, real estate investors today might be well-served to migrate into new markets and product types to find yields.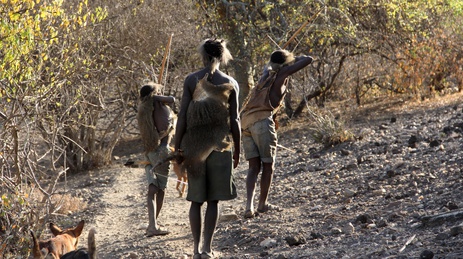 In this first episode in our series on finding yield, we go WAY outside the box of little green houses and red hotels on Main Street USA…and take a look at an eclectic assortment of global opportunities.
In the studio gathering ideas and hunting for opportunity in this episode of The Real Estate Guys™ radio show:
Your heckuva hunter and host, Robert Helms
His nut-gnawing co-host, Russell Gray
Special guest and Uruguyan attorney, Juan Federico Fischer
Special guest and Premier of Nevis, the honorable Vance Amory
Returning guest and international property broker, Jon Greene
Special guest and Myanmar fund manager, James Song
It's no secret real estate has been attracting a lot of investment capital over the last several years.  After the dust settled from the financial implosion of 2008, the most intrepid investors stepped in and started snapping up bargains.  Turns out that was a pretty good idea.
Today, while there are still deals that make sense, it's a lot harder for residential real estate investors to find bargains.
Does that mean it's time to sit out and wait for the next crash?
Only if you're a one trick pony.
But if you're open to new markets, product types and strategies, there are lots of alternatives.  In this episode, we talk to several people about investment ideas we're guessing you wouldn't have come up with on your own.
Uruguay
Up first, we talk to Juan Federico Fischer.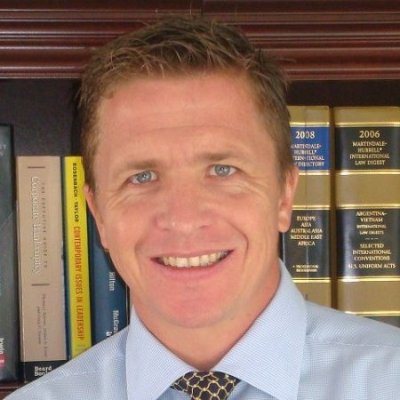 Juan is a lawyer from Uruguay.  But we like him anyway.
When's the last time you talked to a lawyer…or anyone…from Uruguay?
Juan's professional practice helps international investors understand and find real estate investment opportunities in Uruguay…and in particular…farmland.
Long time listeners know we've been very interested in farmland…anywhere…for the last few years.
Farmland investing is a great way to derive income from land, by serving a need that is even more basic than housing.  And unlike residential real estate, where you need to hone in on local jobs.  Farmland investing lets you produce your crop anywhere and the sell it anywhere.
So no matter where the hungry mouths are…and it's a safe bet the world's population is on the rise…you can own land that produces a renewable resource and tap into emerging markets.
Juan explains to us that Uruguay is extremely friendly to foreign investors.  In fact, one-third of the land is owned by foreigners and they're fine with that.  Very cool.
Uruguay is also one of the most advanced countries in Latin America with the highest per capita income.  We would not have guessed that.  But that's why we ask experts.
Nevis
Next, we sit down and visit with the Premier of the tiny Caribbean island nation of Nevis, the honorable Vance Amory.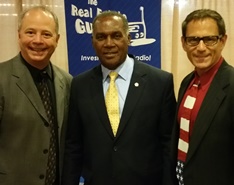 While you may not have heard of Nevis, you've probably heard of Alexander Hamilton.  He's the guy on the U.S. ten dollar bill.  At least for now.  There's been some talk about dumping Alex and replacing him with a woman.  But we digress.
So Alexander Hamilton was born in Nevis.  Jot that down.  It could end up as trivia question on a future episode of The Real Estate Guys™.
Back to Nevis…
The investment play in Nevis isn't farmland.  It's beautiful resort property….that you can rent out.
We're also fans of resort property because it's a way to collect rents from the affluent.  Just say those words.  Collect rents from the affluent.  That just SOUNDS like a good idea.

This can be great diversification for real estate investors who derive most of their income the lower middle class.
Nevis (and Uruguay also) has another cool feature which our next guest Jon Greene describes…
If you purchase a property of sufficient value (about $400,000 US), it's possible to not only get the property, but citizenship too!  That means another passport.
While not everyone is into a second (or third or sixth) passport, some people (Simon Black) think it might be a good idea.
What's REALLY cool is you can buy a property, collect rents for 5 years while (hopefully) equity happens to you…PLUS get a passport.  And then, after 5 years you can sell the property and KEEP the passport.
Of course, we'd like to keep both.  But it's nice to know that after 5 years, your Nevis citizenship is permanent, even if you decide to move your equity to another place.
Mynamar
Next…and to make sure we're showing some love to the Eastern hemisphere, we talk with James Song.
James is a principal in an investment fund in Myanmar.
Never heard of it?
How about Burma?  Like Burmese python.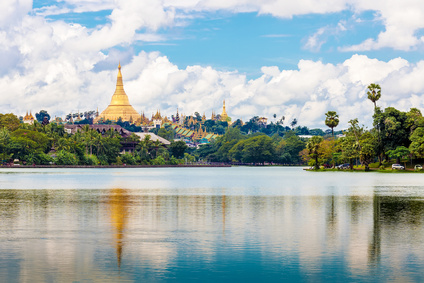 It's a long story, but Burma was once one of the richest nations in Southeast Asia.  Then it fell under a military dictatorship.  We hate when that happens.  It's usually a disaster for an economy.
In time, they got the dictator out of the way, changed their name and held free elections in 1990.  That's a start!
Of course, getting people to trust their capital to a country with a someone volatile past is a little scary.  It's like loaning money to someone with a checkered credit history.
Yet, Myanmar is a very resource rich country…including gems, natural gas, oil and other minerals.  And in spite of China's recent slow down, they're still a big consumer of natural resources, so Myanmar's close proximity to China (and India) give it some really big potential customers right nearby.
So brave investors might be willing to take the risk.
But if you're a little more conservative, before you make that "loan" to the buy with bad credit…
What if you could get an investment guarantee…up to nearly THREE times your investment?
And what if that guarantee is by the U.S. government?
You can.  And it is.
James explains the what, why and how of all this.  We just think it's amazing and certainly worth a closer look.  Or in this case, a closer listen.
So tune into this episode of The Real Estate Guys™ radio show and join us in our first excursion…in search of yield.
Listen Now: 
The Real Estate Guys™ radio show and podcast provides real estate investing news, education, training and resources that help real estate investors succeed.
Life as a real estate investors means making choices between the many options available.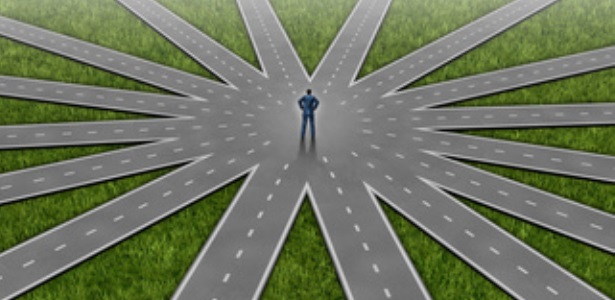 In this episode of Ask The Guys, we take on a pile of listener questions that have to do with choosing.
Making the choice to be in the studio for this decidedly interesting episode:
Your choosy host, Robert Helms
His cheesy co-host, Russell Gray
The prime choice for wisdom, The Godfather of Real Estate, Bob Helms
Special guest contributor, Danny Kalenov
We kick off the show with a Happy Birthday greeting to the Godfather, who just celebrated his 80th!  We're guessing he's learned a thing or two about investing over that time.
Then we take on a question from a young guy on the other end of the age spectrum.  He's just getting started and wants to know how to build up his credit and credibility.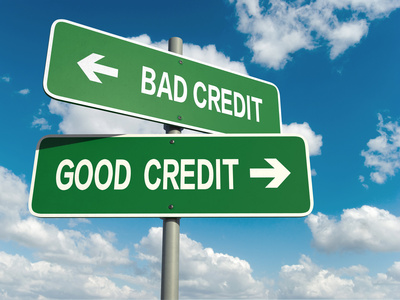 Since a credit score is really a reflection of how one handles credit, the somewhat obvious answer is to start handling credit responsibly.
It starts with simple accounts like cell phones, utilities and small credit cards.  Then you can graduate up to installment loans like a computer, car or personal loan.
The goal isn't to go into debt…at least not yet.  It's simply to demonstrate a consistent history of timely payments.  And the sooner you get started, the better.
But while you're doing that, you can still go do deals.  It means you have to find partners who have what you lack and need what you have.
For a young person, you usually need everything, but you can offer hustle, specialized knowledge, relationships and deal flow.  For older, busier folks, those things are hard to come by.
And just like credit, you build credibility over time when you behave correctly.  Dress right, keep your promises, show evidence of success and responsibility, associate with credible people, and do your homework!  People can tell if you know what you're talking about…and they'll judge you by your knowledge and your ability to articulate it.
Another question came up about how to find prospective investors.  The GREAT NEWS is that a recent law is opening up more options for real estate entrepreneurs to promote their offerings without running afoul of securities law.
Technology brought peer-to-peer lending into the marketplace several years ago.  Now, the new law opens up this crowd funding concept to equity investing.  And there are many crowd funding platforms (on line marketplaces) created…with more coming.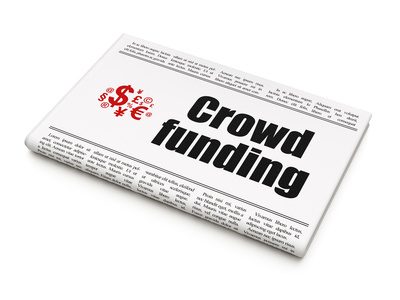 But you don't have to wait.
You still have the choice of to raise money the old-fashioned way: networking.
So building your brand (credibility) and your network (connections) can still be done by attending events, building relationship, getting referrals and telling your story.
And while you can just make it up as you go along, a better choice is to be prepared.  Anyone who's a serious investor will expect to see a business plan.  Hopefully a good one.
How do you learn to write a good business plan?  Start by reading a lot of business plans.  You'll quickly recognize good from bad, and you'll pick up ideas about how to explain your offering with enthusiasm and credibility.
Of course, this is the natural place to promote our most popular seminar, The Secrets of Successful Syndication.   We created it because we get so many questions from people who want to go big, but don't have enough resources to do it on their own.
And while "No Money Down" books, recordings and seminars are easily sold, the real secret is to raise money from investors.
Of course, this is another choice.  Do you want to go it alone or would you like to have investors?  They both have pros and cons.
So how do you decide?  And how do you learn?
Real estate investor development usually starts with knowledge, which you can get from books and classes.
But to really understand what life is like in any profession and what it takes to be successful, finding a mentor is arguably the best choice.
Some mentors charge a fee.  Others will take a portion of the profits.  A few will even do it simply for the reward of sharing their knowledge (rare, but great to find!)
Which is better?
It depends.  If the mentor has what you want, and what you have to pay to get it makes good business sense to you, then whatever arrangement you make is right.
Our caveat is to avoid long term commitments (in anything, not just investment mentoring) until you're certain the value is really there and you'll be happy with it over the long term.
Also remember, that 100% of nothing is still nothing.  So if you need help to get your business going, then giving something away is probably a good investment.
And if your resources are light at the beginning, but a mentor believes in you and your plan, then revenue sharing puts more of the risk on the mentor.  In this case, it's only fair they have a shot at a bigger reward.
If you can afford to pay a flat fee, and are confident in your ability and opportunities, then you may want to take more risk in order to retain more of the reward.
Whatever you choose, be sure to establish a positive, equitable relationship with your mentor.  Don't treat him or her like a vendor and penny-pinch them.  You want to be generous so they are inclined to be generous as well.
At the end of the episode, we ask special guest contributor Danny Kalenov to help a listener with choice about a resort property investment.
Danny is a successful resort property developer/owner/operator and is very qualified to help answer a question about how to approach the decision to buy a resort property.  Is it primarily an investment or is it a lifestyle expense?
Of course, the answer is…it depends.
If you want it to make a profit, then your personal use may have to take a back seat to customer demand.  That is, you can enjoy the property, but the odds are you'll be doing so during unpopular times of the year.  Effectively, you get leftovers.
But if you want to enjoy the property as a consumer, your profitability will probably suffer.  Worse, if your property isn't available during peak times, your customers may give up and look elsewhere.
Of course, if all you're looking for is a little income to offset your personal expense, this can be okay.
Obviously, in this…and all the questions we take in this episode…it's your choice.
Listen Now:
The Real Estate Guys™ radio show and podcast provides real estate investing news, education, training and resources that help real estate investors succeed.
Join Robert Helms, host of The Real Estate Guys™ Radio Show for a memorable weekend discovery trip to the beautiful country of Belize!  Three great dates to choose from: Sep 15-18, Oct 6-9 or Nov 3-6, 2011

Why Belize?
Three words: Location, Location, Location (we've heard those are important for real estate).
Click here to download your registration form.
Belize is the former British Honduras and is located just under Mexico's Yucatan Peninsula. Mainland Belize features lush green tropical rain forests, while it's Eastern border faces the Caribbean ocean safely nestled behind the world's 2nd largest barrier reef. The islands are postcard perfect and attract vacationers, diving enthusiasts and celebrities alike. Harrison Ford, and more recently, Reese Witherspoon are known to visit Belize for private, relaxing getaways. Leonardo DiCaprio purchased a 110 acre island known as Blackadore Caye. We'll show it to you when you attend this discovery trip!
But beyond beautiful, Belize has other unique attributes which make it attractive to investors and tourists alike. Belize is the ONLY country in Latin America whose official language is English. This, and the fact that its currency is pegged at a fixed 2:1 exchange rate with the U.S. dollar, make it a friendly place for Americans. Plus there are direct flights from several U.S. cities including Atlanta, Miami, Dallas, Houston and many others. Belize is actually closer for most Americans, Canadians and Europeans than Hawaii!
The Real Estate Guys™ will show you Belize!
Click here to download your registration form.

Robert Helms and his team have been visiting and investing in Belize for several years. He's led several investor field trips with as few as one couple and as many as forty-five. The feedback on every trip has been over the top positive! Robert will share his extensive market knowledge, introduce you to local market experts, and personally show you the mainland, the islands, and several different developments.
This is an EDUCATIONAL event. This is not one of those "fly n' buy" sales trips where aggressive salespeople are waiting to pounce on you. We believe the right approach to real estate is to start with the market first, then build a team, and then select property that meets your personal and investment goals. This trip is about exploring the market and meeting people who may become part of your team down the road.
Discover the real estate, banking and lifestyle opportunities available to you in beautiful Belize during a semi-private tour led by The Real Estate Guys™ Radio Show host Robert Helms.
Click here to download your registration form.
Trip Logistics
Once you're enrolled, our registration team will contact you to help arrange your air travel. Your round trip airfare is not included in your tuition, but it's very important that your arrival is coordinated through our team. While you're in Belize, virtually all your trip expenses including transportation, hotel accommodations, speaker sessions, materials and most meals are included. Alcoholic beverages, souvenirs, extended stays and certain other incidental expenses are not included. Upon receipt of your completed registration form, we'll provide you with information about what to wear, pack and expect.
The Opportunity is Now
There are lots of reasons to like a place like Belize (is there any other place like Belize?), but the opportunity today is better than ever!

Americans haven't lost purchasing power in Belize because of the fixed exchange rate, while many other countries have gained purchasing power because of a soft U.S. dollar. Baby boomers in the U.S. still dream of warm weather, low tax, beautiful places to resort and retire, but many of the more established areas remain relatively expensive in a post recession economy.
Belize offers an English speaking, affordable, "non-touristy", and reasonably nearby alternative. And popular TV shows like House Hunters International are helping a growing number of people discover Belize as a great option not just for retirement, but also full time residency for a growing new class of telecommuters and independent information workers. Think about it: would you rather sit in a corporate cubicle in Cleveland or a beautiful beach in Belize?
Additionally, Belize still enjoys a great reputation as a tax friendly jurisdiction with strong privacy banking and asset protection laws. As citizens of "developed" countries face increasing concerns about privacy, taxes and frivolous litigation, the affluent are seeking off-shore alternatives in greater numbers than ever.
All of these trends point to increasing demand, but the wave is still growing. Alert investors can position themselves in the market to provide the properties that tourists, retirees, remote workers and ex-pats will want to buy or rent. Besides, if the worst thing that happens is that you have to live or use your property for personal use, would you rather it be a duplex in Detroit or bungalow in Belize? Meanwhile (check with your own tax advisor), once you have investments in Belize, your trips to visit just might be tax deductible. Very cool.
A Visit is with Worth a Million Words
If a picture is worth a thousand words, then a personal visit to paradise is worth at least a million. Come see it with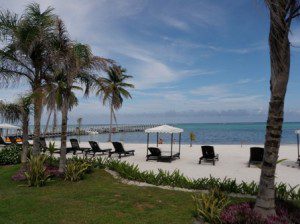 your own eyes!
We look forward to seeing YOU in beautiful Belize!
Unless you've been living off planet, you know that the real estate world has changed dramatically in the last few years.  Why?  Because financing as we came to know and love it has all but disappeared.  But does that mean people have stopped wanting to buy real estate?  Of course not!
The idea of fractional (not "fractured", though many underwater property owners may feel that way) ownership isn't new.  It's a proven structure which is often used to allow people the opportunity to enjoy the use and ownership of resort properties.  But it's also a great technique for building a diverse portfolio of investment property.  And of course, you can combine resort property and your investment goals in what we call Lifestyle Investing.  That's one of our FAVORITE ways to invest!
We think market conditions are ripe for more people to consider fractional structures. So we decided it would be a good idea to talk to one of the biggest brains on the subject, Dr. Dick Ragatz.  Anytime you call someone "doctor", you know they're pretty smart.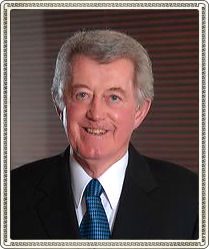 Dr. Ragatz has a Master's degree from the University of California at Berkeley and a Ph.D. in City and Regional Planning from Cornell.  He taught Housing Market Analysis at Cornell and also at the University of Oregon.  He's been an active participant and leader in many industry trade groups including the American Society of Planning Officials, the American Institute of Planner, the American Institute of Certified Planners, and our personal favorite, the American Resort Development Association (ARDA).  He won awards for outstanding contributions from ARDA in 1989, 1995 and 2006.
We could go on and on, but you get the point.  He's a really smart and accomplished guy, the kind you would want to sit down and talk real estate with.  So, since you couldn't do that yourself, we did it for you!
Check out this very informative interview with this highly intelligent industry leader.  Get the inside scoop on what's happening in one of the most interesting segments of the ever-changing real estate industry, courtesy of The Real Estate Guys Radio Show!  You're welcome.   😉
Don't miss a show!  Subscribe to the Free Podcast
Want More?  Sign Up for The Real Estate Guys Free Newsletter!