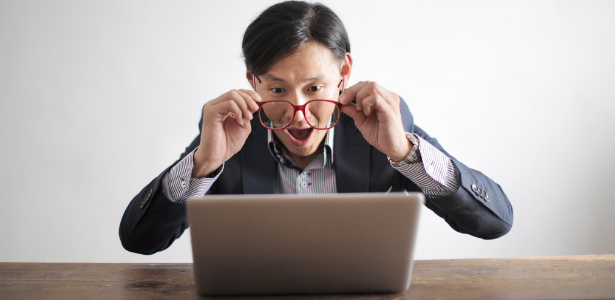 We're proudly filing this under the category of "We told you so." ….
Stripe workers who relocate get $20,000 bonus and a pay cut
– Bloomberg, 9/15/20
"Stripe Inc. plans to make a one-time payment of $20,000 to employees who opt to move out of San Francisco, New York or Seattle, but also cut their base salary by as much as 10% …"
"… companies … have expanded opportunities for employees to work remotely while also signaling … pay cuts if workers move to less-expensive cities."
"VMware Inc. … Facebook Inc., Twitter Inc. and ServiceNow Inc. have all considered similar measures."
Of course, we could just as easily file this under "Duh."
After all, when companies discovered they could move jobs to China and Mexico to save money and increase profits, they did.
Modern tech empowers remote working.
And while many info workers might not be keen on moving overseas … moving to low cost, low tax, good quality of life states is not just palatable … it's appealing.
The COVID-19 lock-downs have forced businesses into improving their remote workforce management … opening everyone up to a win-win move.
Companies LOWER their labor expenses, while employees improve their NET lifestyle in more affordable markets.
Also obviously, this has implications for the demand for real estate … housing, office, retail … in both the markets losing and those gaining people and their paychecks.
This is just one of many trends the COVID-19 crisis has accelerated, though likely still in its infancy … and worth watching.
That's why we created the COVID-19 Crisis Investing video series … and why we're getting regular updates from our Boots-on-the-Ground correspondents.
Shift is happening … and faster than usual.
Investing in this environment is like driving a car … the faster you go, the farther up the road you need to look so you have time to react well.
Here's another noteworthy article with insights which are a little more challenging to decipher, but worth the effort …
The Death of the 60/40 Portfolio
– Yahoo Finance, 9/6/20
"That's stock talk. It doesn't apply to me. I'm a real estate investor!"
Really?
Well, before you click away to check the latest mortgage rates or political pandering, consider …
While 60/40 refers to a typical Wall Street portfolio allocation model for a mix of stocks and bonds.
The reason it's been a staple … and the reason it's changing … is highly relevant to real estate investors.
"The biggest takeaway is that Woodard's team is more confident than ever that … interest rates … will likely … move considerably higher … arguing that investors should start to move away from bonds in their current allocations."
The "Woodard" they're referring to is Jared Woodard, Head of the Research Investment Committee for Bank of America Research.
So he's well-qualified to have an opinion worth contemplating.
But it's not just rising interest rates that are interesting to real estate investors …
(though that's a compelling reason to secure as much low-cost long-term debt as you can while you can)
… but his recommendation to "move away from bonds" is important.
So in another "surprise said no one" moment, are reports the two biggest U.S. bondholders in the world (China and Japan) have already started "moving away".
That's because when rates rise, bond values fall.
And like any bubble … when bondholders head for the exits en masse, it sets off a very disrupting chain of events in the macro-strata of the financial system.
Of course, as you might suspect … it all rolls downhill onto the often unsuspecting denizens of Main Street.
The reason it's SO extreme is because of the way bonds are used in the financial system.
In real estate terms, they're used like properties with equity. The owners borrow against them to raise more cash to lever into more "assets".
Except these loans against bonds come with margin provisions … which means if the value of the bond falls, you're either forced to sell at a loss or borrow more.
The point is when balance sheets at every tier of the financial system are stuffed with leveraged bonds …
… a collapse of bond prices is a BIG problem for everyone … including real estate investors. Remember 2008.
(Yes, we know we've covered this before. But although the asteroid is moving slowly towards Earth, it still seems important to talk about it and prepare.)
Of course, in 2008 bonds collapsed because of a higher than expected default rate in sub-prime loans.
Yes, it's true, that was then and this is now. But with an economy still largely locked-down, headlines like this should surprise … no one …
Lower-Credit Homeowners Weigh Heavily on U.S. Mortgage Market
– Bloomberg, 9/15/20
But whether it's sub-prime borrowers defaulting, large foreign holders dumping, interest rates rising, or leveraged bond-loans going bad …
It doesn't matter WHY bond values fall … if they do, it's a threat to the financial system.
The fix, of course, is lots of dollar printing by the Fed, which (as we've been saying and saying and saying) puts a lot of pressure on the dollar …
Dethroned Dollar Is Making Waves Across Markets, in Five Charts
– Bloomberg, 9/15/20
Of course, as this article points out, there are different tactics for investors to mitigate risk and capture opportunity …
"Savvas Savouri at Toscafund Asset Management recommends switching out of conventional Treasuries and into inflation-protected securities."
"'The simple reality is that the only feasible way to get the U.S. to the preferred inflation target is through a dollar devaluation,'"
The article also mentions gold as an alternative tool for the job …
"The dollar's decline has also helped thrust gold onto center stage … some investors are betting that [gold] bullion will prove a better haven than Treasuries as inflation bites …"
So while there's a fair amount of consensus about the challenges … there are variations on how to best address it.
And in yet another "surprise … said no one ever" moment …
… real estate is completely missing from mainstream financial media's discussion of potential solutions.
That's like heading out to a job site and leaving your best power tools at the workshop. Then again, if you don't know how to use them, what good are they?
Of course, any talk about the what, why, and how of real estate investing is completely omitted because (in our not-so-humble opinion) mainstream financial media exists to protect and promote Wall Street.
That's probably why YOU are here. It's certainly why we are.
The GOOD NEWS is, whether you're investing in your own account or organizing syndications with private investors …
… there's a LOT of opportunity RIGHT NOW to use the right real estate as the foundation of a resilient real asset portfolio.
The GREAT news is that even though things are moving faster than normal …
… there's still time to build your knowledge and relationships and to organize your life and portfolio to get in on the action.
The asteroid hasn't struck yet … and while it may not … better to be prepared and not have a crisis than to have a crisis catch you unaware and unprepared.
We're working hard to step-up the volume of ideas, resources, people and opportunities we share with you right now … because we think the times demand it.
There's a "new normal" on the horizon …
… and while real estate is real, essential and a time-tested vehicle for wealth building and preservation …
… there are new rules and strategies emerging … because market conditions are dramatically shifting.
So be SURE to subscribe to our re-launched YouTube channel, follow us on Facebook, and of course, subscribe to the podcast.
When you support ALL our distribution outlets with your listens, views, likes, shares, comments, questions, and reviews …
… you make it easier for us to attract the guests and resources necessary to produce more and better content for you.
We appreciate you … and look forward to thriving through this crisis with you.
Until next time … good investing!
There are SO many things happening in the financial news and markets right now, it's hard to focus on any one thing and say it's the biggest story.
Obviously, the coronavirus panic is dominating headlines and airwaves everywhere.
And many of the other major stories such as stocks, bonds, interest rates, and oil prices all seem to be considered somehow a derivative of the coronavirus.
Of course, we just keep asking … what does all of this mean to real estate investors?
Two weeks ago, we posited interest rates would fall as investors piled into U.S Treasuries for both safety and speculation.
Of course, we were right … but not because we're brilliant, but because it was SO obvious.  As Treasury yields collapsed, mortgage rates followed.
And because you never know how long these "sales" on cheap money are going to last, it's a good idea to watch for clues … and then move quickly when opportunity presents itself.
The odds are the coronavirus scare will last months … but your uber-cheap mortgage can last for decades. Nice.
Last week, we dug a little deeper into the WHY behind collapsing rates after the Fed came out with an "emergency" rate cut.
Though billed as a preemptive strike to stop recession, most pundits viewed it as a lightly veiled attempt to calm traders and boost stock prices.
How's that working out so far?
Of course, WAY before coronavirus, we've been pointing out …
… the financial system is fragile,
… the Fed's intervention in the repo market is a potentially ominous sign,
… and gold could be flashing a "bridge is out" warning even as the U.S. economy is hurtling down the highway at a decent clip.
In other words, the coronavirus might not be a cause, just a catalyst.
Which brings us to the theme of today's muse …
Insulation matters. And when the climate is extreme, people who don't have it, want it.
Right now, MANY people are discovering their portfolios are naked and exposed to the extreme hots and colds of publicly traded financial markets.
Equity investors are experiencing nauseating drops and dizzying bounces … all within an overall trend which is flirting with becoming the mother of all bears.
Income investors are watching yields collapse 30-50% from already anemic levels. Savers and income investors were already suffering. Now it's torturous.
When yields aren't enough to live on, you have no choice but to consume equity.
And it's hard to ride the equity roller coaster back up if you to get off at the bottom to eat.
It's like a starving farmer who eats his seed corn has nothing to plant for food in the future. He eats now but is doomed in the long term. Equity consumption is suicidal.
So while the coronavirus might threaten your physical health, the vast majority of people who catch it will survive and go on to thrive.
But the effects of the panic on fragile financial markets are definitely making paper asset investors' portfolios sick … and recovery could take a LOT longer.
Of course, most real estate investors are doing what they often do when these things happen … much popcorn, watch the fireworks, and cash rent checks.
Sure, if the storm is bad enough, it can blow your insulated, brick real estate portfolio over too.
But compared to the poor folks living in straw portfolios built only for sunshine, real estate looks pretty darn secure.
So it's no surprise, that even the mainstream financial media are pointing out the safety features of real estate … at least what they think is real estate …
Don't Panic – Buy REITs
– Forbes, 3/9/20
These are the safest and highest dividend-yielding REITs as the coronavirus spreads, BofA says
– MarketWatch, 3/7/20
REITs And Bonds Rose Last Weeks As Global Stocks Fell
– Seeking Alpha, 3/10/20
Of course, REITs are still publicly traded stocks … essentially a mutual fund collection of individual properties all put into one fund and offered in the Wall Street casinos.
So, while real estate is attractive in times like these, REITs are still subject to Wall Street volatility …
REITs fall in February amid broader market sell-off
– Institutional Real Estate, 3/10/20
Perhaps obviously, the further you are away from Wall Street, the more insulated you are from insane volatility.
Of course, as a real estate investor, YOU already know this. That's why you read commentaries like this, and probably don't have much exposure to Wall Street.
But remember there are MANY MILLIONS of people who haven't discovered real estate investing … yet. Or only think of it as Flip This House.
Of course, true real estate investing is about using low cost, long-term debt to acquire passive income and generous tax breaks …
… and enjoying superior cash-on-cash yields (compared to bonds), while benefiting from long term inflation … insulated from short term deflation.
Real estate is slow, boring, and STABLE. And right now, stable is sexy.
As we've said before, you're not seeing headlines announcing rents have collapsed 50% in the last 90 days because of coronavirus. That's short-term deflation.
And ten years from now, when this current panic and its ramifications have joined all the other freak-outs of the last 100 years in the dust bin of history … do you think it's more likely rents and real estate values will be up … or down?
History says "up" in dollar terms … because the dollar has a 100+ year history of losing value against REAL assets.
And most of what's going on right now … more printing, more debt, more deficits … is BAD for the dollar in the long term.
Sure, most people can't escape the temptation to gamble. "Buy low, sell high" brainwashing makes it nearly impossible to resist Wall Street volatility.
But SOME people … especially more seasoned folks … will decide the Wall Street roller coaster is more nauseating than intoxicating … and they'll want off.
So while we're concerned about the coronavirus panic and its near term effects on the economy and the financial system …
…. we're SUPER EXCITED about the lessons being learned by Main Street Americans.
Because when more of Main Street gets back to real investing … in real assets and cash flow …
… it could create a big flow of funds out of Wall Street into Main Street … where the real wealth comes from and belongs.
Last time we looked, there's usually BIG opportunity when money starts moving. The key is to put yourself in a good position to help facilitate it.
So whether you choose to borrow lots of money flowing into bonds and acquire properties in your own account …
… or you decide to start a syndication business to raise private equity to pair with abundant and cheap debt …
… this isn't a time to be hiding under your sheets with a bottle of hand sanitizer.
Yes, be careful and stay healthy.
But keep your eye on the long-term big picture. It's easy to get lost in the hype and miss big opportunities that grow out of the chaos.
Do you know how five of America's richest families lost it all? 
Neither did we … until we saw an article in our news feed promising to tell all. So down the rabbit hole we went. 
After all, we're STILL stinging from the 2008 wipe out. So any lesson about landmines on the road to building and preserving wealth is an enticing topic. 
And if mega-wealthy families can lose nine-figures, it makes street rat investors like us feel less bad about our six-figure screw-ups. 
The author of the article briefly describes the lost fortunes of Cornelius Vanderbilt, John Kluge, George Hartford, Joseph Pulitzer, and Bernhard Stroh. 
Aside from Vanderbilt (as in University) and Pulitzer (as in prize), you might not recognize the others. 
Hartford was a retailer … creating what's described as "Walmart before Walmart" … the biggest in the world in 1965. 
But the fortune he built was squandered by heirs who could act like wealthy business moguls because they'd inherited the trappings. 
But they didn't really know what they were doing. If you're going to fake it 'til you make it … keep the stakes small until you know you know you're capable. 
Stroh was a beer-maker (we like him already), but when he died, his sons took over and decided to expand faster than their cash flow could support. 
Their $700 million fortune went flat … along with their beer. Tragic. 
Kluge was a media mogul who sold a network of TV stations to what is now Fox for $4 billion. That's a lot of popcorn. 
Divorce divided the Kluge fortune, and the ex-wife dumped ALL her money into a down payment on a vineyard … to which she added a big mortgage. 
Perhaps unsurprisingly the business failed, the land was lost in foreclosure, and some true real estate investor named Trump picked it up for pennies on the dollar. 
The lesson? 
Well, according to the article's author, the former Mrs. Kluge should have put her fortune into … wait for it … 
"… low-risk investments like certificates of deposit (CDs), which are insured by the Federal Deposit Insurance Corporation (FDIC) up to $250,000 per individual." 
Really? 
But then an astonishing admission … 
"…CDs are promissory notes — essentially IOUs …" 
We're guessing this author has never heard of counter-party risk, interest rate risk, or inflation risk. Savers take on ALL those … plus lost opportunity. 
Savings in the bank is FAR from safe. 
And while $250,000 of FDIC insurance is great … up to $250,000 … we're pretty sure Mrs. Kluge was dealing in more sizable sums. 
So the advice in this article is HORRIBLE. 
Or is it? 
As dumb as it is to make a giant unsecured and uninsured low interest loan to a bank, for someone with no financial education, it's almost reasonable. 
Of course, in the real world, when big money needs a place to "deposit" huge sums of cash … i.e., make low interest rate loans … they go straight to the source: government bonds. 
After all, if the bank fails, they'll turn to the FDIC (which is woefully underfunded and arguably insolvent), which would then turn to Uncle Sam (ditto), who would turn to the Fed … who just funds everything with inflation (stealing from the workers and savers). 
Read that all again and REALLY think about it. 
But the bigger lesson from the article is … 
"Make informed investments …" 
However, rather than dumb down your investments to your current level of financial education … 
… we think it makes a LOT more sense (and dollars) to RAISE your financial knowledge by investing first and foremost in yourself, your advisor network, and an investor mastermind group. 
In other words, get smart and surround yourself with smart people. 
Money doesn't make you smart. But smarts can make you money. 
The tragedy of our time is millions of people are facing a bleak retirement because of the pervasive fraud and mismanagement of pensions … 
… the hidden and misunderstood wealth-stealing cancer of inflation … 
… a dangerous ignorance of the important difference between speculation and investing … 
… and a false focus on net worth over passive income as the ultimate metric of wealth. 
You can read the referenced article yourself for the rest of the stories of the rise and fall of the rich families. You'll find they're all variations on a theme. 
Our reason for drawing all this to your attention is to remind you that most mainstream financial media is loaded with dumb ideas and devoid of any understanding of the wealth-building power and resilience of income property investing. 
Yet the need for Main Street investors to tap into the power of real estate has never been greater … 
The Fed continues to DESTROY savers. 
Yet ignorant (though perhaps well-meaning) journalists promote saving in banks … loaning money to broke and corrupt institutions which are backstopped by broke and corrupt institutions … as a panacea of safety in uncertain times. 
Wall Street continues to promote "buy low, sell high" speculation as an "investing" strategy. It's not. 
Besides, Main Street investors are ill-equipped to swim in the shark invested waters of Wall Street for long without losing a few pounds of flesh … which is the entire reason they keep being invited to swim. 
Of course, we're preaching to the choir. You're probably already sold on real estate investing. 
But our point is the world needs YOU to be an outspoken, well-prepared, advocate for REAL real estate investing. 
Average people can produce WAY above average results with much less risk though well-managed income producing properties in solid markets and properly structured with optimal leverage for resilient cash-flow, inflation-destroying leverage, and tax-defying deductions. 
If you know real estate, we encourage you to teach it. 
And if you're a proven producer of real estate profits, consider starting a syndication business to partner your skill with other investors' money. 
No matter how you do it … join the crusade to move money out of banks and Wall Street and back where it came from, belongs, and does the most human good … on Main Street. 
Until next time … good investing! 
The second decade of the last century are known as The Roaring Twenties.
Good times were fueled by abundant currency from the newly formed Federal Reserve … and the resulting debt and speculation which ran rampant.
As you may know, it ended badly.
The Great Depression ensued … an event which ruined lives, fundamentally changed the United States government, and took decades to recover from.
Today, we're on the threshold of the second decade of this century.
And once again, the United States is "enjoying" a Fed-fueled party of absurd debt and speculation.
Will it end badly this time?
Or will the lessons learned from the 1929 and 2008 debacles provide the necessary wisdom to ride the free money wave without an epic wipe out?
No one knows.
But as we say often, better to be prepared for a crisis and not have one … than to have a crisis and not be prepared.
Last time,  we discussed some of the gauges we're watching on the financial system dashboard such as gold, oil, debt, the Fed's balance sheet, bonds, and interest rates.
But of course, we can't control any of these things.
That's why we think it's very important to control those things you CAN control … so you're better positioned to navigate the things you can't.
Fortunately, real estate is an investment vehicle which is MUCH easier to control than the paper assets trading in the Wall Street casinos.
And if history repeats itself, as Main Street investors who are riding the Wall Street roller coasters get spooked … many will come "home" to the Merry-Go-Round of real estate.
For those of us already there, this migration of money creates both opportunities and problems.
Like any investment, when lots of new money floods in, it lifts asset prices.
While this generates equity, unless you sell or cash-out refinance, your wealth is only on paper. And equity is fickle. Cash flow is resilient wealth.
Meanwhile, when prices rise higher than incomes, finding real deals that cash flow is much harder. We're already seeing it happen.
The key is to move up to product types and price points where small, inexperienced investors can't play.
Of course, this takes more money and credit than many individual investors have. That's a problem, but also an opportunity.
Another strategy is to move to more affordable, but growing markets.
This also takes an investment of time and money into research, exploration, due diligence, and long-distance relationship building … unless you happen to live in such a market.
So once again, this is better done at scale … because the time and expense of long-distance investing is hard to amortize into one or two small deals.
Bigger is better.
It's for these reasons, and many more, we're huge fans of syndication. 
Syndication allows both active and passive real estate investors to leverage each other to access opportunities and scale neither could achieve on their own.
But whether you decide syndication is a viable strategy for you …
… to take more control going into what history may dub "The Tumultuous Twenties" …
… it's important to have a game plan for developing both yourself and your portfolio.
So here's a simple process to take control of your investing life, business and portfolio heading into a new decade …
Step 1: Cultivate positive energy
It takes a lot of energy to change direction and compress time frames.
Building real wealth with control requires learning new things, taking on new responsibilities, and building better relationships.
So it's important to put good things into your mind and body …
… be diligent to put yourself in positive environments and relationships, while limiting exposure to negative ones …
… and stay intentional about focusing your thoughts and feelings.
That's because what you think, how you feel, and what you believe all affect your decisions and actions. And what you do directly impacts the results you produce.
Improving results starts with a healthy body, mind, and spirit. More positive energy allows you to pack more productivity into every minute of the day.
Step 2: Establish productive structure
This also takes effort. That's why we start with cultivating energy. But being effective isn't just about expending energy.
There's a big difference between an explosion and propulsion.
Structure helps focus your energy to propel you to and through your goals.
Structure starts with getting control of your schedule. Time is your most precious resource … and you can't make more of it.
But structure also includes your spaces … your home, office … even your vehicles and devices. They should be organized to keep you focused and efficient at your chosen tasks.
Yes, you can and should delegate to get more done faster.
But even if delegation is your only work (it's not … learning, monitoring and leading your team, making decisions … those stay on your plate) …
… you'll need spaces conducive to focus, with access to resources and information, so you can organize and delegate effectively.
Then there's legal, financial, accounting, and reporting structures.
Once again, all these take time and energy to get together. So start by cultivating energy and taking control of your schedule.
Step 3: Set clear, compelling goals with supporting strategies and tactics.
You might think this comes first, and perhaps it does.
However, you can cultivate energy and establish fundamental structure as a universal foundation for just about any goals.
But whenever you choose to do your goal setting, it's important to establish a very clear and compelling mission, vision, set of values, and specific goals for yourself, your team, and your portfolio.
This clarity will help you more quickly decide what and who should be in your life and plans … and what and who shouldn't.
When you have clarity of vision, strategy and tactics become evident.
Step 4: Act relentlessly
We think it's important to "keep your shoulder to the boulder" … otherwise it rolls you back down the hill that you're working so hard to climb.
Fortunately, as you use your newfound energy and structure to act relentlessly towards your goals, you'll eventually enjoy the momentum of good habits.
Lastly, be aware that this is a circular process … not a linear one.
You'll keep doing it over and over and over. That's why having an annual goal setting retreat is an important time commitment on your calendar.
We don't know if the 2020s will be terrible or terrific at the macro level.
But history says those at the micro level who prosper in good times and bad are those who are aware, prepared, decisive, and able to execute as challenges and opportunities unfold.
Those are all things each of us can control.
If you follow the financial news, you've probably noticed some talk about "the everything bubble". Basically, it's rising asset value prices for … everything.
We know that sounds great. At least as long as YOU own the assets BEFORE they inflate. When you do, equity happens to you and it's awesome.
But until you sell, it's only paper wealth. To get usable cash, you must relinquish the asset.
If you're playing the buy low / sell high game … a bubble is a great time to sell.
Of course, selling means you pay taxes and fees.
Worse, you'll need to buy low and sell high all over again … or eventually you and inflation will consume all your wealth. That's not sustainable.
And if you're trying to buy into a bubble, it gets dangerous. It's easy to get fooled into chasing the market.
So how do you know the difference between a good buy and good-bye?
Two words … cash flow.
Wait! Before you ASSUME you know where we're headed and wander back to the tyranny of all your urgent busyness …
… there's a BIG opportunity on the backside of this friendly public service announcement about the safety and stability of cash-flowing real estate.
Consider this headline, which appeared on the front page of two major news aggregators …
High-Dividend Stocks on Historic Discount as Yields Plunge, says Goldman Investopedia, 8/20/19
Goldman Sachs says some dividend paying stocks are super-cheap right now … even in the midst of an "everything bubble."
What does that tell you about how paper investors have been thinking about income up to this point?
Seems like they'd rather buy unicorns like Uber or WeWork on hype … over proven companies with real earnings. Buy and hope a greater fool comes along to cash you out.
It's been working.
But Goldman's comments imply Wall Street is realizing the winds are changing. And in bubbles, when it's time to sell, it's a stampede.
So where's the opportunity for real estate investors?
Goldman sees opportunity in yields between 4.3 and 6.8 percent … with the potential for equity growth.
Remember, Goldman is talking to stock investors who've been whip-sawed on the share price roller-coaster. They've been holding on for dear life.
But fleeing stocks for the "safety" of bonds has been a problem because bonds are bubbly too. That's why rates are so low.
As of this writing, the 10-year Treasury is only yielding about 1.6 percent.
That means someone retiring with $1 million invested for income is trying to live off $16,000 a year. A year ago, it was twice that … which still wasn't great.
Someone can be a millionaire yet have income below the poverty line.
Are they rich? Or are they poor?
Unless you think eating the seed corn is sustainable farming, they're poor.
This is the problem facing thousands of people transitioning into retirement every day.
You may be thinking, "I could create over $100,000 a year of passive income with $1 million of equity in real estate."
Yes, YOU could. But Goldman and their clients aren't real estate investors.
So Goldman says it's time to look for real income through dividends instead of share price hype.
They point out that dividend stocks are offering a much higher yield than bonds … plus some price appreciation potential.
Sound familiar?
That's exactly what income producing real estate does.
Of course, real estate also provides arguably the best tax breaks of any investment, which dramatically improves after-tax yield.
Plus, real estate allows generous and affordable leverage, which can drive long term total returns to well over 20 percent annually … even based on conservative assumptions.
But there's even more to the story …
The Wall Street casinos are fun when there's a lot of air being pumped into the jump house. Asset prices inflate. Balance sheet wealth increases.
People FEEL richer. And on paper, they are.
But the jump house machinery is complicated. Sometimes it malfunctions.
And when asset price investors get spooked, they seek shelter in good old-fashioned income. For stock investors, that's dividends.
The point is REAL wealth is INCOME, whether it's dividend yield on stocks, or positive cash flow from rental properties.
We discuss this in detail in The Case for Real Estate Investing … and it's an important concept to understand if you're going to put together a resilient portfolio.
The fact that income producing stocks are relatively cheap at a time when unicorn companies are successfully going public while losing money …
… shows asset price investing can be intoxicating.
Goldman's recommendation indicates investors may be sobering up as the punch bowl runs dry.
We think stock investors are likely to be interested in sound real estate deals.
And when Wall Street's primary answer to asset price volatility is to simply hold on, they actually strengthen the case for real estate.
After all, if you're going to buy and hold, the relative illiquidity of real estate isn't much of an objection. It's a small price to pay for stabilizing your portfolio.
And when it comes to building long-term income and equity growth higher than inflation, it really doesn't get any better than income producing real estate.
The only real advantage Wall Street can claim is convenience. It's pretty easy to open up a brokerage account and buy stocks.
Of course, the growing popularity of real estate private placements provides an option for busy people to partner with active real estate investors.
And when you consider the privacy and asset protection features of private placement investing, it's probably well worth a little more work on the front end to get involved.
That's why we think syndicating real estate is one of the best business opportunities of our time.
Millions of Main Street investors have trillions of dollars at risk in the Wall Street casinos … and they've been holding on for the long term.
But now, even the venerable Goldman Sachs is touting the benefits of buying equity for yield … something real estate does better than anything Wall Street offers.
But whether you decide to invest in real estate on your own, through a syndication, or as a syndicator …
… headlines say the timing is right to focus on income producing assets to build long-term sustainable wealth.
Until next time … good investing!
More From The Real Estate Guys™…
The Real Estate Guys™ radio show and podcast provides real estate investing news, education, training, and resources to help real estate investors succeed.
---
Love the show?  Tell the world!  When you promote the show, you help us attract more great guests for 

your

 listening pleasure!
Welcome back to an all-new edition of Ask The Guys!
Today, we'll be answering listener questions. So listen in for our best real estate tips and tricks!
A disclaimer … we are not tax advisors or legal professionals. In our Ask The Guys series, we give ideas and information … NOT advice.
In this episode of The Real Estate Guys™ show you'll hear from:
Your tipster host, 

Robert Helms

His tricky co-host, 

Russell Gray
---
Listen
---
Subscribe
Broadcasting since 1997 with over 300 episodes on iTunes!
---
Review
When you give us a positive review on iTunes you help us continue to bring you high caliber guests and attract new listeners. It's easy and takes just a minute! (Don't know how? Follow these instructions).
Thanks!
---
How do I find a property management company?
This question comes from Lee, in Bay City, Michigan. He wants to know whether we have any advice for finding—and vetting—management companies.
He says he's investing in his area, but the only management companies he can find are run by real estate agents on the side. He has a day job, and doesn't have time to manage on his own … so he wants to find a reputable company that's up for the task.
He also asks whether he should move out of his local area, since there aren't many management companies.
We always say you should invest where the numbers make sense … but you also need to invest in places where you can find a great team.
In the long term, your property manager is the most important person on your team. So if there aren't any great property management solutions where you live … perhaps it's time to expand your geographic investing boundaries.
Start by refining your personal investment philosophy, then look for a market that both matches your goals and has the management companies to fill your needs.
You don't want single-point failure. Make sure the company you choose aligns with your philosophy. Ask them, "Who supports you, and how?"
You want to make sure their compensation model is aligned with your best interests. In other words, when you earn money, they do too.
And choose your property management company BEFORE you buy your properties. They can be an excellent resource for finding properties and asset class types that will work well for both of you.
Remember, you can't scale up without putting the right team in place. Getting a great property manager on your team helps you find the professional distance you need to run your business properly.
How do Section 8 rentals work?
Laura, from Naples, Florida, wants to know how Section 8 rentals work and how she can acquire affordable housing in her investment market.
First, a few things about Section 8. Section 8 is housing subsidized by the Department of Housing and Urban Development (HUD). But it's administered by local public housing agencies, so it's not always available and differs across the country.
Section 8 can be great because a portion of the rent is paid by the government. You basically have a guarantee you'll get most of your rent on time, regularly.
But tenants in this housing can be a tough crowd … sometimes they don't blend well with other, non-Section 8 tenants. For that reason, we like a property to be all Section 8 or none.
A great resource for learning about Section 8 is Mike McLean, who has published a book called the Section 8 Bible and has some great online resources, too.
Affordable housing can be a good place to be because of stagnant purchasing power … but make sure you're playing close attention to the program from which funding comes.
And keep in mind … the devil is in the details. If you're not managing the property yourself, make sure your property manager is well acquainted with Section 8.
Should I invest now, or later?
Casey, in Lehi, Utah, has been listening to the podcast, and now he has a pressing question.
Casey has saved up $100,000 to invest, but he wants to know whether he should invest now or wait until the market takes a dive. He mentions worries such as rising interest rates, an unstable dollar, and inflation.
Let's start with a premise … markets will either do well or poorly in the future. We know that. We also know that when the market hits the bottom, you can only go up.
Real estate is a long-term, buy-and-hold business. But it is interest-rate sensitive, so you want to make sure you lock in long-term financing if you invest now.
It's also good to keep some liquidity for if and when the market does go downhill.
Something we like to say is, "Opportunities are like busses. Another one will always come along … but you have to get on the bus at some point."
The way we see it, Casey has a few options …
Invest in things that are likely to do well, even when the market is bad, particularly mid-level rentals and below. There will always be demand for housing, especially mid-range housing.

Invest in a forced equity situation … a neighborhood or property that has room for improvement, which you can force upward in value. This will help you mitigate downward pressure to the dollar.

Invest in a bigger market … this provides stability, as these markets have more ballast during tough times.

Step in on the debt side of the market by

lending money

to other investors.

Work with an experienced syndicator who is more likely to get investments right, even when times are more precarious.
Remember, when you're in property for the long haul, most of the time you'll be fine. The key is to structure deals so you can weather the ups and downs.
Another thing to consider … the price only matters when you buy and when you sell. In between, it's all about cashflow.
Real estate is one of the best inflation hedges if you structure the financing properly relative to cashflow … but you can't fledge against inflation if you don't do anything at all!
How do I create residual income with little savings?
Jeff, in Fountain Hills, Arizona, says he is in an interesting situation.
He doesn't have any income, but he has enough cash to live on for 24 months. In the meantime, he wants to figure out how to create residual income that will pay for his living expenses going forward.
Jeff is looking at building a balance sheet of passive income sources.
But right now, he has time, labor, and energy he can put to work. And since he's not holding on to a chunk of cash, the active investor route is a good one.
Some options …
Force equity by fixing and flipping.

Earn cashflow by fixing, holding, and renting.

Become a syndicator

and use other people's money to make great investments. It's our favorite way to go full-time, fast.

Try

wholesaling

.
Basically, what Jeff needs to do right now is to build up his investment capital so he can start getting some cashflow.
But before he does that, we suggest he invest in education and build relationships. Get the right tools in your toolbox and the right advisors at your back before you go big.
Can you recommend turnkey management companies?
Keith hails from East Sandwich, Massachusetts. He recently bought a home through Mid South Homebuyers and is ready to buy another.
The problem? He's on the waitlist at Mid South. In the meantime, he's looking for another turnkey company that manages the houses it sells.
One disclaimer … we don't know anybody quite like Terry Kerr at Mid South.
But we do know lots of other great folks.
The idea of a turnkey provider is that they do the whole thing … find the properties, get them in great shape, put tenants in, and manage the rentals.
But before you look for a provider, think about the type of property, market, and team you want.
Then go ahead and search our provider network for someone who can help fill your needs. We don't guarantee anyone on the list, but we do promise we've spent a lot of time with them on the ground and have seen enough to trust them.
Should I attend Secrets of Successful Syndication now, or later?
Gene, in Boston, Massachusetts, is an investor who owns two duplexes. He wonders whether he should attend our signature Secrets of Successful Syndication conference now, or later in the year when he has more experience.
We've gotta say, we really think the key is for investors to come early and often.
This conference is designed for investors who already have a portfolio and are ready to take the next step.
But even if you're just starting out, it's a great way to get around what we call "evidence of success" and learn the power of networking.
Experience is something you can accumulate through other people. And syndication is all about having the experience to make good investment decisions.
So, for those who want to move forward, we recommend you start as soon as you can.
---
More From The Real Estate Guys™…
The Real Estate Guys™ radio show and podcast provides real estate investing news, education, training, and resources to help real estate investors succeed.
---
Love the show?  Tell the world!  When you promote the show, you help us attract more great guests for 

your

 listening pleasure!
It's easy to figure out where tax incentives lie in wait. Just study the tax code.
The latest version of the tax code introduces a new tax shelter … opportunity zones. But … what are opportunity zones?
In this episode of The Real Estate Guys™ show, we dive into what we know about opportunity zones … including three MAJOR benefits.
You'll hear from:
Your opportunistic host, 

Robert Helms

His inopportune co-host, 

Russell Gray
---
Listen
---
Subscribe
Broadcasting since 1997 with over 300 episodes on iTunes!
---
Review
When you give us a positive review on iTunes you help us continue to bring you high caliber guests and attract new listeners. It's easy and takes just a minute! (Don't know how? Follow these instructions).
Thanks!
---
Opportunity zones: The basics
There's a way to pay no tax on certain investments AND heal struggling communities. We're talking about opportunity zones.
These new geographic tax shelters are encoded in the version of the tax code passed in 2017 … but they're not totally finalized yet.
That doesn't mean they're not important … savvy investors will be absorbing all the info they can BEFORE opportunity zones go into action.
The idea of opportunity zones is to offer a tax-favored investment vehicle for people who already have capital gains in other investments.
Opportunity zones will be located in low-income communities ripe for revitalization … and will be located in every state in the U.S.
The fundamental purpose of opportunity zones is to encourage long-term investments in struggling communities.
Congress has established an incentive framework that is flexible and unique. This is essentially a new class of investment.
These opportunity zones complement existing community development plans. In essence, the project is treating the U.S. like a giant rehab project.
You'll basically be moving yourself into a pre-identified path of progress. There hasn't been a ton of incentive for investors to come into these run-down, lower income areas. But NOW there is.
The benefits of opportunity zones
Like we said earlier, the idea of opportunity zones is set, but the legislation is not in action yet. The appropriate documentation and legislation will be in place by the end of 2018.
So NOW is your time to prepare for the future.
There are definite differences between this opportunity and other investments. Generally, you're required to pay tax when you liquidate capital gains.
But investing in opportunity zones provides three unique tax benefits. Before we get into those, we do want to clarify … this investment is only available for investors who already have capital gains from previous investors.
But not to worry … if you're a newer investor who doesn't have any capital gains yet, there are ways to get in on the action. We'll get into those in the next section.
Now, the three tax benefits …
You can

defer your original capital gains tax

for up to 10 years. As you probably know, it's always better to defer taxes than to pay now.

You also get a

10 to 15 percent discount

on your original capital gains tax.

AND …when appreciated capital gains are put into an opportunity zone investment, the gains you make from

that

investment are

completely tax free.
There is a timeline. You have to sell the appreciated assets and invest the capital gains into one or more opportunity zone investments within 180 days.
But we want to emphasize … your capital gains from properties in opportunity zone areas will be completely TAX FREE.
No capital gains? How to invest in opportunity zones
The government has a goal here … they want to bring a ton of investment capital to certain areas and swing them around.
In that vein, there is a certain requirement you have to follow to invest in opportunity zones … there is NO tax incentive if you own property in an opportunity zone under your own name.
You have to invest in opportunity zones through opportunity funds.
If you don't have appreciated assets, you may be wondering how you can start an opportunity fund and get in on this great opportunity.
There are a few options …
Invest in an area near an opportunity zone. You'll be boosted up by the wave of capital increasing asset values all around you.

Invest as a syndicator. Set up an opportunity fund … and get other investors to contribute their capital gains.
This last point is something to seriously consider … especially when you start thinking about the stock market.
The stock market is hot, but it's showing signs of faltering. People want to take their capital gains out … but they don't want to pay taxes.
A fantastic solution? Opportunity funds.
All about opportunity funds
What does it take to put together an opportunity fund?
Opportunity funds do not have investment limitations.
They must be organized as a corporation or a partnership.
They do not require official IRS approval … the fund manager can self-certify the fund simply by submitting a form to the IRS.
The process is designed for speed. It cuts out bureaucracy … and brings locally driven change to areas that need it.
But it also requires investors to make REAL change … for example, one requirement we expect to see is that investors put as much into rehab and construction as they spent to acquire the property.
Opportunity zones mean sending money to the bottom of the market … and making the subsequent changes LAST for the long term.
For a map of tagged and categorized opportunity zones, plus more information, simply send us an email at opportunityzones [at] realestateguysradio [dot] com.
And don't think this is the last you'll hear about opportunity zones … we expect this to be a BIG wave in the real estate investing sea, and we'll be providing more information to our listeners as this new opportunity develops.
---
More From The Real Estate Guys™…
The Real Estate Guys™ radio show and podcast provides real estate investing news, education, training, and resources to help real estate investors succeed.
---
Love the show?  Tell the world!  When you promote the show, you help us attract more great guests for 

your

 listening pleasure!
Welcome to our annual edition of Halloween Horror Stories … real world accounts of real estate deals gone horribly wrong.
We're honored our guests chose to share their horror stories with us. They also discuss what they discovered in the process … so YOU can learn what NOT to do.
In this Spooktacular episode of The Real Estate Guys™ show, you'll hear from:
Your spooky host, 

Robert Helms

His spooked co-host, 

Russell Gray

Investors 

Sep Bekam
Todd Sulzinger
Michael Manthei
Brad and Emily Niebuhr
Silvana Shull
Lane Kawaoka
David Kafka

and

Ryan Gibson
---
Listen
---
Subscribe
Broadcasting since 1997 with over 300 episodes on iTunes!
---
Review
When you give us a positive review on iTunes you help us continue to bring you high caliber guests and attract new listeners. It's easy and takes just a minute! (Don't know how? Follow these instructions).
Thanks!
---
The shot heard 'round the neighborhood
Our first story comes from investor Sep Bekam. Sep bought a 36-house parcel and started making repairs and raising rents to market price.
But this made one particular tenant less than happy.
You see, the existing tenant was occupying two houses … one for personal use and one for their daycare business … and the rent raises meant they had to downsize.
But that's life. Sep put a Section 8 tenant into the newly unoccupied property and thought that was that.
Six months later, he found out there had been a drive-by shooting. Turns out the Section 8 tenant had a teen involved in gang and drug activities … not the kind of thing you can find out on a background check.
The Section 8 tenant moved out shortly afterward, and Sep started the process of putting a third tenant in the house. But the old tenant … the daycare owner … still wasn't happy. They started interfering with the leasing agents, trying to scare off prospective renters.
Still, Sep found a new tenant and everything seemed okay again … until about a month later, when the tenant heard loud shots.
Turns out the disgruntled neighbor had fired a paintball gun at the new tenant's house … then told them about the previous drive-by shooting.
The solution … Sep made an agreement with the new tenants to put in a state-of-the-art security system so they would feel safe.
The takeaways … Crime sometimes happens, no matter how many safeguards you have in place. Sep says it's important to mitigate the problem WHEN it happens so it's not associated with the neighborhood.
And keep in mind, Sep has a portfolio of over 100 houses. He reminds investors to not get discouraged … these kinds of horror stories are the exception, not the rule.
The bankrupt builder
Todd Sulzinger started investing his self-directed IRA funds in 2011.
He found a developer building fourplexes who was looking for hard-money loans and decided to sign on.
A few months later, one of the developer's major suppliers went bankrupt. And then … the developer went bankrupt too.
Because Todd was only in on a portion of the fourplex, he couldn't foreclose.
The solution … Todd did his best to fight for the money held in the construction management company. Unfortunately, he never recovered all of his money, and what he did get back didn't return until years later.
The takeaways … "Don't do a hard-money loan on a fourplex," Todd says. Know exactly where your money is going BEFORE you make a loan, and understand what will happen in a worst-case scenario.
Also, make sure you can foreclose on a property. And evaluate the risks of any loan or investments. If you're unsure … ask questions. The vetting process should take time if you're doing it right.
The mysterious doorman
Michael Manthei's troubles didn't start when he bought a 10-unit building in a rougher neighborhood … they started when he replaced one tenant with an older gentleman who seemed like a nice guy.
Soon after the tenant moved in, water started leaking from the apartment into the commercial space downstairs.
Then, there was a death in the apartment.
Turns out, the new tenant had been charging homeless people $10 to shower at his place. He let one woman stay overnight … and she overdosed and died. The man was even running a prostitution operation from the apartment.
The solution … "We kindly asked him to leave, and he complied," Michael says. That wasn't the end … the apartment was in bad shape and had to be gutted and cleaned.
The takeaways … Don't trust your intuition more than the process.
Michael now makes sure new tenants complete an application, do a full criminal and eviction background check, and supply references and employment history before he will even consider them.
He considers that process an investment … on getting quality, long-term tenants.
The curious sucking sound
Brad and Emily Niebuhr do a lot of mixed-use deals. But in one property they bought a few years ago, things went terribly wrong.
First, there was the love triangle. One tenant had her boyfriend added to the lease … but a few months later, the boyfriend moved into the apartment of a DIFFERENT tenant.
But that's not the horror story.
People started to hear lots of noise and banging … including odd sucking sounds … coming from the second tenant's apartment. Then, water started to leak from the apartment into the commercial space below.
Turns out, the tenant and her new boyfriend had jaunted off to Alaska, but not before illegally subletting the apartment.
The subletter had an issue with the bathtub drain … but since he didn't want anyone to know he was there, he was using a Shop Vac to drain water from the bathtub, sometimes as many as 13 times a day.
Even worse … the new subletter was allegedly a drug dealer who brought an unverified service dog onto the property.
The solution … Emily and Brad did a property inspection and gave the subletter notice, and he quickly moved out. They also fixed the drain issue.
The takeaways … If you couldn't tell, Brad and Emily were managing the property without the help of a property management team. They told us that now, they wouldn't go without one.
They also realized that investments are about more than the numbers. Even though the mixed-used property had amazing cap rates and returns, it was in a rural area, and they couldn't find a property manager.
Although they finally have property management now, it took a lot of searching. "There's a learning curve to the due diligence process," the couple says.
When disaster strikes
In 2008, Silvana Shull had a successful business in Japan … a large retail furniture and interior design operation. She bought and designed a custom showroom because the numbers made sense.
But right after, the economy started to shift.
She was able to manage for about three years … until 2011 and 2012, when Japan was struck by a series of natural disasters, including tsunamis and earthquakes.
The operation was destroyed.
Silvana had to make a decision … cut her losses and try to rebuild, or close her business entirely and try to recover what she could.
The solution … Silvana sold the building she bought for less than 10 percent of what she originally paid. She shipped all her remaining inventory to Hawaii, where she eventually was able to sell everything … but the entire process took seven years of daily, dedicated effort. And she did it all while taking care of her two small children.
The takeaways … Running an international operation isn't easy and requires a team. "I didn't listen to advice and thought I could do anything," Silvana says.
If she were to do it again, she would listen more and move slower. Although it's impossible to control natural disasters, Silvana says it probably didn't make sense to expand in Japan, considering she was living in Hawaii at the time.
The incredible shrinking IRA
Lane Kawaoka is a podcaster, like us. His show is called Simple Passive Cashflow.
He is also an investor who has made a few mistakes.
When he was starting out, Lane wanted to use his self-directed IRA to invest in a passive deal, but he didn't know many people.
So, when he got a referral, he didn't do much investigating. Lane invested $43,000 … almost his entire IRA fund … in a deal that looked pretty good on paper.
But then he started networking with other limited partners and heard the operator wasn't the most scrupulous person. A year later, Lane got a letter that said his deal had gone south.
Lane was left with a property that needed $20,000 worth of repairs in a tertiary market with long selling times.
The solution … Lane wrote off the loss and eventually fire-sold the property. He was left with only $7,000 in his IRA fund.
The takeaways … "Don't work with someone you don't know, like, or trust. And don't lose focus on building relationships with other peer investors," Lane says.
Trouble in paradise
This story comes from an investor outside of the U.S. … David Kafka. David is located in Belize.
One day, David got a call from an employee. The police needed him to identify a body. Turns out, it was a client of David's … he had just listed and sold her house.
There were some questions floating around about whether the client had actually wanted to sell, and David had the keys to her house. He was worried he might be a suspect. But he was even more worried about finding the actual killer.
The solution … Eventually, David ended up closing the deal. And he realized he wasn't a detective and couldn't solve the murder. He had to extricate himself.
The takeaways … Dot your I's and cross your T's, says David. When the unexpected happens, you want to put yourself in the best possible position.
Also, remember that sometimes bad things happen to good people … and that many things are simply out of our control. So, be compassionate and have fortitude, but keep your nose out of things that aren't in your jurisdiction.
A red-hot deal
Our last horror story comes from investor Ryan Gibson.
Ryan invested in a condo-conversion development opportunity, converting an existing single-family home into condos.
He had great insurance … probably a little too much, he says. But that insurance came in handy when someone broke in and started a fire two months before the condos were set to be finished.
Ryan was on vacation in Hawaii when he got the call, but he had a local contractor on the ground who could help manage the situation.
The solution … Ryan immediately sent an email out to his investors. He also informed his lender, a bank, right away. And he submitted an insurance claim, which luckily covered the damage to the dollar.
The fire extended the entire process by about three months, but in the end, Ryan was able to offer his investors a return over 50 percent.
The takeaways … "If it can go wrong, it probably will," says Ryan. So always be over-insured. And remember, "Bad news doesn't get better with age."
Be transparent and handle problems as quickly as possible … and make sure you have eyes and ears on the ground to help you out when times get tough.
How to handle a horror story
In stressful times, attitude plays a big role. But what really matters is asking the right questions:
What

happened?

Why

did it happen?

How

can I resolve it?

What

can I learn?
That way, you can turn your horror story into a learning experience that will help you be an even smarter investor.
---
More From The Real Estate Guys™…
The Real Estate Guys™ radio show and podcast provides real estate investing news, education, training, and resources to help real estate investors succeed.
---
Love the show?  Tell the world!  When you promote the show, you help us attract more great guests for 

your

 listening pleasure!
We love talking about real estate. But, real estate is only a part of the sea of our economic landscape. Rising interest rates have a HUGE impact on real estate and the economy in general.
That's why we are talking to one of our favorite former Wall Street and Washington insiders.
He tells us his take on the future of interest rates and the economy … and shares how YOU can capitalize on changing interest rates to make smart real estate decisions.
In this episode of The Real Estate Guys™ show you'll hear from:
Your swimming host, 

Robert Helms

His sinking co-host, 

Russell Gray
David Stockman

, former U.S. Congressman and best-selling author
---
Listen
---
Subscribe
Broadcasting since 1997 with over 300 episodes on iTunes!
---
Review
When you give us a positive review on iTunes you help us continue to bring you high caliber guests and attract new listeners. It's easy and takes just a minute! (Don't know how? Follow these instructions).
Thanks!
---
The U.S. economy is a fantasyland
David Stockman is an expert not only in economic policy, but also in articulating and explaining complex topics in a way anyone can understand.
David's political path began in college when he worked for a congressman and learned what it took to be a policymaker. He won an election to congress after the incumbent in his district retired.
Later, he was drafted to be a part of Ronald Reagan's economic team. President Reagan appointed David as budget director, where he helped launch economic policies.
When it comes to economic policy, there are generally two schools of thought … Keynesian and Austrian.
"Keynesianism says basically that you can't rely on capitalism to grow; you need the helping hand of the government," David says. "We say get out of the way! The less government the better."
And of course, limit borrowing and spending.
The other major factor in economics is interest rates … which directly affect home buyers and investors.
"Rising interest rates have historically told Congress to get its fiscal house in order," David says. "It elicits a reaction in the country that says, 'You're crowding out investment that we need in the private sector.'"
But money printing and distortion of the capital market can cause major crashes like the one we endured in 2008. The subprime disaster SHOULD have been a wake-up call to the country.
In the 94 days after the crash, the Fed increased the balance sheet by 150 percent more than in the previous 94 years.
David says that put us on the path of crazy money printing and low interest rates … and has fueled more speculation.
Now, the Fed is trying to stabilize interest rates and has put the economy in a precarious position.
And there's an important concept for today's investors to keep in mind as they evaluate the economy … the recency bias.
"If you're looking just at what happened yesterday or last year, you might lose track of the fact that we're in fantasyland, and fantasyland is a dangerous place to be," David says.
Essentially, the Fed realizes that they went way too far for way too long, and that they won't be ready for the next big crisis. And the deficit continues to grow out of control.
Which means the next crash could be even bigger.
David says that for investors who are borrowing large sums of money to finance their investments, there's no more dangerous time than right now.
He calls for prudent underwriting today, and keeping an eye toward the future.
Higher interest rates and lower property values are the types of problems that can erase yields.
"Debt can produce wonderful returns," David says. "But, if you get caught blindsided, it can be a very dangerous thing to wrestle with."
Shore up investments before the crash
While many pundits are talking about how robust the economy is, it's important to listen to the people who are sounding the alarm. So, what can happen?
"If we have another crisis, innocent people will be hurt," David says. People who lost in the dotcom bust and the housing crisis will have similar and possibly even bigger losses.
This time, the fed will not be in the position to bail out the system. And David says that perhaps in the next crash, the Federal Reserve will emerge as the real culprits of economic instability.
One of the big lessons is to stay educated and understand the fundamentals. You can turn a crisis into an opportunity.
What should a prudent investor be doing now to prepare for the next downturn?
"I think that the idea of cash-flow oriented investment is a sound one," David says, "but the underwriting going forward will have to be more discriminating and careful than ever before."
This is especially true for commercial investing. It's important to ensure that tenants can continue to pay their leases.
Above all, David says that being a careful and prudent investor is a more secure place to be.
For investors who didn't live through 2008 … or even if you did … you can learn from David's expertise.
Want to learn more from David and keep up with his advice and takes on the economy? Send an email to Stockman [at] realestateguysradio [dot] com.
---
More From The Real Estate Guys™…
The Real Estate Guys™ radio show and podcast provides real estate investing news, education, training, and resources to help real estate investors succeed.
---
Love the show?  Tell the world!  When you promote the show, you help us attract more great guests for 

your

 listening pleasure!
Real estate investing is a social endeavor. The more people you know … and the better those people are … the more likely you are to succeed.
But how do you turn your business relationship dreams into reality?
The secret to building relationships is alignment.
In other words, YOU have to bring value to the table to build strong relationships … and you want to seek out people who can bring value to you, too.
In this episode of The Real Estate Guys™ show, we'll talk with a powerful connector who is an expert at helping folks nurture and build relationships.
You'll hear from:
Your connected host, 

Robert Helms

His cantankerous co-host, 

Russell Gray
Kyle Wilson

, promoter and brand builder
---
Listen
---
Subscribe
Broadcasting since 1997 with over 300 episodes on iTunes!
---
Review
When you give us a positive review on iTunes you help us continue to bring you high caliber guests and attract new listeners. It's easy and takes just a minute! (Don't know how? Follow these instructions).
Thanks!
---
The three ingredients of strong relationships
Kyle Wilson has had the chance to work with a lot of great people throughout his career. Recently, he wrote a book about the lessons he has learned from them.
One of Kyle's mentors and partners was entrepreneur Jim Rohn, who died in 2009. Jim said, "Success takes time, and the twin killers of success are impatience and greed."
Today's society wants instant success, says Kyle … but it takes time to do anything worthwhile, including building your network.
That doesn't mean every relationship you spend time on will be great. A second lesson Kyle learned comes from Zig Ziglar, who said, "Never do a good deal with a bad guy." It'll never work out for the best.
We've got the first two ingredients … time and good people. The third ingredient of a successful relationship is value.
You need to BE a good partner before you can HAVE a good partner … and that means bringing value to the table. Solid relationships aren't usually based on people just being nice to each other … they're about value.
A good relationship or partnership should be win-win on both sides.
Dream big … and put in the time
Kyle shared another lesson from his book, 52 Lessons, with us. (Pssst … to read the book, simply click here for free instant access. Kyle is publishing the book entirely online, one chapter a week.)
He learned this lesson from Mark Victor Hansen, founder of the well-known Chicken Soup for the Soul book series.
Mark told Kyle, "We're going to sell 100 million books." Kyle didn't believe him.
Today, the Chicken Soup for the Soul franchise has sold more than 600 million books.
Kyle calls the lesson he learned "stretching the rubber band" … Mark forced Kyle to think beyond what he thought was possible.
It's essential to build relationships with people who can get you outside of your comfort zone and help you dream big.
To turn your dreams to reality, however, requires dedication, a lesson Kyle learned early in his career from success expert Bryan Tracy.
Bryan said, "Success is like getting a plane off the ground." It takes a ton of fuel and energy to get that plane from the runway to the air … but once you're at 300,000 feet, you can coast a little.
Kyle applied that wisdom to the beginning of his career. He spent the first two or three years putting in the hours … so he could reap the results later.
Most people spend their whole lives going 80 miles per hour down the runway and never breaking free from gravity. "That's not efficient," Kyle says.
Great relationships will propel you upwards
52 Lessons is a compilation of stories from individuals who've been through a defining experience and made the changes necessary to bounce them to success.
Kyle can share a similar story … he sold 7 million books as a publisher, then sold all his companies and retired in 2007 to become Mr. Mom. He even signed a non-compete.
Several years later, he wanted to get back in the game … so he used the knowledge he'd amassed to start a new publishing business. His first book was Passionistas, a book about millennial women hustling to make their businesses succeed.
Kyle says he's able to leverage his experiences and relationships to create more success for himself and others around him. That's one reason he loves attending our annual Summit at Sea™.
The Summit isn't just about information, Kyle says … it's about the people you meet and the relationships you build.
At some point, most investors will want to move from solo investments to syndication with other people. That's where our Secrets of Successful Syndication seminar comes into play.
Most people attending that event already have half a dozen properties … and almost everyone has something they can offer to other investors.
It's a way to put yourself in a target-rich environment.
Leverage social media
Kyle says that for the modern entrepreneur, online relationships are important too. "Whatever business you're in, it's all about building an audience."
Whether that's through a podcast, social media, an email list, events, or a combination, online networking might be your secret sauce to building a network.
Kyle says that for him, "It's counterproductive to pay someone to do social media … it's about the pulse."
But whatever strategy you alight on, you have to be authentic about it. You can delegate the minutiae … but you should be the architect of your connection strategies.
And EVERY strategy you make should begin with the philosophy of bringing value to others.
Align yourself with others
As The Guys, we've built a successful brand and a network full of investing rockstars because we work to find common values.
If you're looking to make connections, DON'T jump into a partnership right away.
Instead, do a deep dive to determine your own personal mission, vision, and values. Then you can determine whether others will help you advance your goals … and whether YOU can help THEM.
Not everyone you meet will offer that kind of win-win relationship.
If you're looking for help figuring out your mission, vision, and values, come to our Create Your Future goal-setting retreat.
Discover the big picture of who you are as a person … and learn what you want, how (and how not) you can get it, and how to evaluate potential relationships.
Convert your passion … into action. And attract the right people into your life by removing uncertainty about what YOU want.
---
More From The Real Estate Guys™…
The Real Estate Guys™ radio show and podcast provides real estate investing news, education, training, and resources to help real estate investors succeed.
---
Love the show?  Tell the world!  When you promote the show, you help us attract more great guests for 

your

 listening pleasure!