Technology, laws and globalization are all changing how money moves into and around markets.
In the last quarter of the 20th century, creative financing largely consisted of assumable loans, owner carry back financing and equity sharing.
Fourteen years into the new millennium, there are alternative funding methods which didn't even exist in the 20th century.
Here to explore strange new worlds of funding, seek out new sources of financing, and to boldly go where no broadcast has gone before…
Your charismatic captain of conversation, host Robert Helms
His pointy-eared logical sidekick, co-host Russell Gray
Special guest, immigration attorney Mona Shah
Science fiction writers like Jules Verne, H.G Wells, Isaac Asimov and Gene Roddenberry have all thrilled readers and audiences with their sometimes prophetic visions of the future.
When you think about pocket communicators that flip open, cars that drive themselves, ships that can sail underwater or fly through the air, it's amazing how fantasy has become reality.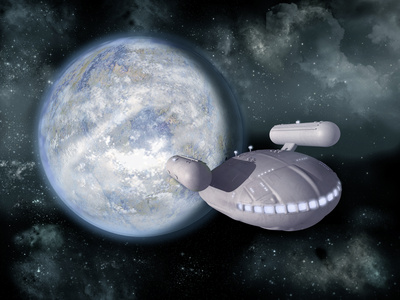 While not quite as glamorous, today's real estate investors live in a brave new world of opportunity that's being affected not just by technological change, but by the inevitable social and political changes which occur as the human race works out its affairs century by century.
Right now, technology has opened up entirely new methods of commerce.  And globalization is changing where, how and why people invest.
So even though all of the 20th century creative financing strategies are still around, 21st century investors are enjoying a grand new era of funding possibilities.
In past episodes, we've covered how technology platforms are coming on-line to facilitate the matching of investors with opportunities.  And with the easing of onerous restrictions on promotion, more real estate entrepreneurs are looking to crowdfunding as a way to get deals funded.
In fact, the modifications to the general solicitation rules for promoting private placements to accredited investors has given rise to our very own Investor Registry.
In our main stage presentation at the 2014 New Orleans Investment Conference, we explained to the audience how the JOBS Act is finally beginning to open up non-Wall Street deal flow to private investors.  There are lots of reasons for investors and entrepreneurs to be excited right now.
In this episode, we focus on a little known law which entices foreign investment in the United States.  And it's something every active and aspiring real estate investor should be aware of.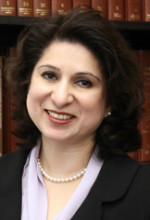 Mona Shah is a New York immigration attorney and an expert on the United States' EB5 program.
Simply stated, the EB5 program allows a foreign investor to earn a residency visa (green card) for an investment of at least $500,000 into a U.S. enterprise which can be demonstrated to create jobs.
Mona explains that those jobs can be "direct" or "indirect".
A direct job is one created by the investment itself.  So if a real estate developer builds a hotel, shopping center or apartment complex, every construction worker hired is a "direct" job.
An "indirect" job is one created as a by-product of the project.  So if a newly constructed apartment building results in a laundry mat or daycare center opening to service the residents, each of those employees is an "indirect" job.
Now the foreign investor doesn't have to invest in real estate, but it's a very popular option because it's a real asset.
That is, if a business is started and fails, the investor may take a total loss.  But with real estate, the property itself has intrinsic value, so as long as the property isn't lost to foreclosure there is some residual value even if the business or management fail.
Of course, any time you're dealing with a government program you need to allow for extra time and hassle.
Why would a real estate entrepreneur try to raise EB5 money?
First, it's available.  In a world where bank lending still isn't readily available, sometimes you just have to go where the money is.
But it's more than that.
It's also inexpensive.  In fact, it can be cheaper than any other source of capital because the investor is more concerned with getting the visa and not losing money.  So even a modest return is considered acceptable.  ROI is almost an afterthought.
Here's the best news:  You don't have to become an expert in EB5 or try to figure it all out on your own.  There are lawyers and consultants who can help.  Your job is to put together a profitable deal because there are people who can help connect you with the investors and navigate the bureaucracy.
If you've got more opportunities than money and are looking for a creative source of funds, get to know the Eb5 program.  You can start today by listening to this exciting episode of The Real Estate Guys™ Radio Show!
Listen Now:
Don't miss an episode of The Real Estate Guys™ radio show!  Subscribe to the free podcast!
Stay connected with The Real Estate Guys™ on Facebook!
The Real Estate Guys™ radio show and podcast provides real estate investing news, education, training and resources that help real estate investors succeed.