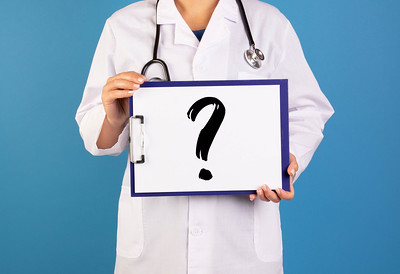 By now you've probably heard about the coronavirus. It's big news and appears to be getting bigger … and there are MANY angles on the story.
Of course, we're just The Real Estate Guys™ … not the virus guys … so we're not qualified to have an opinion on the health risks or odds of a global pandemic.
But whether the coronavirus is truly an existential threat to all humanity … or just another run-of-the-mill frightening event that fades into obscurity …
… it's certainly creating some economic upheavals all investors (even real estate investors) should be paying attention to.
And as long as we all survive long-term, the coronavirus crisis is raising notable concerns and creating short-term opportunities.
To be clear, we're not making light of it … or suggesting that economic consequences are the most important aspect of the coronavirus story.
But since we don't have the expertise or ability to change what's happening or to advise on how to avoid the health risks … we'll just focus on the investing considerations.
It's safe to say the coronavirus could be the proverbial "Black Swan" financial pundits constantly obsess about.
No one saw it coming, and then … BOOM! It's here. And it's already having a profound effect on stocks, bonds, currencies, and commodities.
Of course, the big question is … what does the coronavirus mean to real estate investors?
In the short term, it creates an opportunity …
As freaked out paper asset investors jump into safe havens, lots are ending up in U.S. Treasuries.
This is bidding bond prices UP, driving bond yields DOWN …meaning interest rates are falling.
This pulls mortgage rates down and provides real estate investors with an opportunity to restructure existing debt and take on new debt …
… and lock in those low rates for the long term.
Meanwhile, some safety seekers are piling into gold … and we think there's two parts to that story … maybe three.
First, gold is the ultimate safe haven because there's no counter-party risk (assuming you take physical possession) and you avoid specific currency risk.
In other words, you can store wealth in gold, and later convert it into ANY currency … not just the one you bought it with.
American brains often tilt here … because they only think in dollar terms. But the rest of the world doesn't.
Sure, the U.S. dollar is still considered the "safest" currency … but as we explain in our Future of Money and Wealth video, "The Dollar Under Attack" … there are reasons to be careful of the dollar long term.
And enough investors in the world appear to agree … and they're bidding up the price of gold in their flight to safety. That says something about the dollar.
But the BIG coronavirus story isn't falling interest rates, spiking gold prices, or crashing stock markets …
As is often the case, investors and mainstream financial media pundits fixate (and trade) the symptoms … sometimes missing the real problem.
There's a YUGE difference between a booming economy and a strong financial system.
During this U.S. election cycle, you're likely to hear about the "booming economy" … and it's true.
But even more importantly, it's NECESSARY … and that's the concern.
A global economic slowdown isn't just inconvenient … it's systemically dangerous on an epic scale.
This is what our big-brained friends help us understand and navigate.
The world is piled nose-high in debt … most of it at very low interest rates. And yet, it's barely being serviced.
There are many tapped out "zombie" businesses who don't even earn enough profit to pay their interest … which means their debt is a slow-growing cancer.
A spike in interest rates or a decrease in prices or economic velocity accelerates their demise … but that's just the beginning.
Besides the obvious ripple effect of job losses through communities and supply chains … some of which would affect Main Street real estate investors …
… the potentially bigger problem is the ripple effect through financial system balance sheets which are holding bonds as ASSETS … assets they've borrowed against.
This is EXACTLY what happened in 2008 with sub-prime mortgage bonds.
It wasn't the direct losses from a relatively small number of sub-prime defaults that imploded the system. It was the contagion because those modest losses were magnified by leverage.
But unlike real estate, when the collateral (the sub-prime bonds) declined in value …
… Wall Street loans come with cash calls when the "margin" between loan and collateral value shrinks too much.
Margin calls exploded throughout the system … forcing everyone to sell everything to raise cash. This crashed prices, triggering more margin calls …
… creating a vicious downward cycle until the bottom fell out.
So the Fed (and other central banks) stepped in with MASSIVE amounts of "quantitative easing" to put in a bottom and stop the free fall.
They printed trillions and bought the "toxic assets" no one else wanted. And as we now know, they've been unable to withdraw the patch.
After 10 years, the Fed tried to "shrink their balance sheet" and "normalize interest rates" (i.e., stop propping things up) …
… and they failed miserably on both counts. In fact, they recently had to take emergency action to blow it all back up.
So there's a LOT of air in the financial system right now … all propped up by record levels of debt … which can only be serviced by a "booming economy".
And that booming economy keeps the frailty of the system off many commentators' radar … while "alarmists" like Robert Kiyosaki and Peter Schiff don't get much media time to warn people.
That's the way it was in 2008 … and that's the way it is now.
The setup is the same as 2008 … just bigger. WAY bigger. And it's all rooted in gobs of global debt …
China has taken on enormous debt to fund its phenomenal growth the over last two decades.
The coronavirus could push China into even greater debt … not to grow … but just to prop things up as their economy slows.
Corporations took on records levels of debt to fund stock buybacks over the last decade. Of course, this helped boost stock prices, but is it reliable wealth?
Households are also carrying record levels of debt … probably feeling rich because of high home and stock equity on their balance sheets.
Sure, inflated assets can make people feel rich … boosting consumer confidence … but how stable is it?
Equity is awesome … but it's fickle. The coronavirus is writing a reality check for stock investors right now.
Meanwhile, the coronavirus is shutting down factories … even entire cities … which MASSIVELY slows economic activity … with global ramifications.
It's like if you had a gigantic credit card with triple your annual incomes in consumer debt …
… but are barely able to make the payments working 60- or 80-hour weeks … and then your hours are cut.
Now instead of just getting by … you're being swallowed by the debt.
Except it's not just you … or a single corporation … or a few thousand sub-prime homeowners … or even a tiny country with a small global economic footprint.
It's the ENTIRE globe … and it's emanating from the second largest economy on the planet.
It's hard for China to be the manufacturing engine of the world with closed factories and entire cities quarantined.
That means they use less energy, buy less commodities, export less products … which means shippers have less to ship, retailers have less to sell, and on and on.
ALL those businesses and employees in the chain … many of which are loaded with debt … take a big pay cut … putting all that debt in danger of default.
To "save" it all, central banks will need to print like crazy … and gold prices tell us smart investors are concerned about that.
Gold is at record highs against EVERY currency in the world … except the U.S. dollar (yet).
Ironically, the financial contagion has the potential to spread FAR faster than the coronavirus itself.
YIKES.
Okay, take a deep breath. It's not Armageddon.
But as you might guess, a scary place to be is in investments that are front-line to fragile financial markets.
That's probably why alert investors are exiting into safer havens.
Well-structured real estate investors are likely to fare better than most paper asset investors … because real estate's fundamental model is far more stable.
Think about it …
Do you see any headlines that say, "Rents are crashing as coronavirus spreads" or "Tenants break leases to escape coronavirus"?
We don't.
So while paper asset investors are watching their 401k wealth go up and down like a roller coaster …
… real estate investors are quietly endorsing rent checks.
But it's not just the cash flow of real estate that makes real estate stable …
It's the priority in people's lives to make those rent payments … and the ownership of a physical, tangible asset that doesn't disappear in crisis.
Yes, if the coronavirus destroys humanity, demand for rental property will implode. But that will be the least of your worries.
And if the financial system implodes … as bad as that sounds … it will be bumpy for awhile … but a new system will be put in place.
So as long as you're structured to weather the storm …
… with competitive rents and great customer service in markets with solid infrastructure and fundamentals …
… and stable underlying financing with enough cash flow cushion to absorb temporary softness …
… you might not get richer on your current holdings, but you can probably ride out the storm.
Of course, if you're properly prepared, you'll be in position to go bargain shopping in such a storm … which is exactly what Ken McElroy did in 2009-2012.
The world is volatile. Real estate is relatively stable compared to most other investments. But you still need to see the big picture and think ahead.
That's why we hang out with people like Robert Kiyosaki, Peter Schiff, Ken McElroy, Brien Lundin, and other super-smart people.
After all, it only takes one good idea or heads up to make or save you a LOT of money when things get crazy. And you never know what that's going to happen.
Until next time … good investing!
More From The Real Estate Guys™…
The Real Estate Guys™ radio show and podcast provides real estate investing news, education, training, and resources to help real estate investors succeed.
---
Love the show?  Tell the world!  When you promote the show, you help us attract more great guests for 

your

 listening pleasure!
The ghosts of the Great Financial Crisis of 2008 still linger (as they should) in the minds and hearts of seasoned real estate investors …
… even though it's been a an equity party for the last 10 years.
Of course, no one wants to hear it might be ending. Then again, every new beginning comes from another beginning's end.
And as we recently noted, a bend in the road isn't the end of the road … unless you fail to make the turn.
Right now, it seems like the global financial system is flashing caution lights all over the place.
Consider these recent headlines …
U.S. Treasury bond curve inverts for first time since 2007 in recession warning – Reuters, 8/14/19
Ex-Fed boss Greenspan says 'there is no barrier' to Treasury yields falling below zero – MarketWatch, 8/14/19
China Prepares Its "Nuclear Option" In Trade War – OilPrice.com, 8/13/19
Some real estate investors see these headlines … and yawn. Probably a mistake.
Experienced real estate investors and their mortgage professionals know mortgage rates pivot off the 10-year Treasury yield.
And because mortgages are the most powerful tool in a real estate investor's toolbox and interest one of the biggest expenses, interest rates matter.
Regular listeners know we like fixed rates now because the risk of rates rising is greater than the benefit of them falling further.
It doesn't mean they will. There's a LOT of effort to keep them down.
In fact, just a year ago, 10-year Treasury yields were nearly 3.5 percent and today it's half that. But at just over 1.5 percent, how much lower can they go?
You'd be surprised.
After all, the venerable Alan Greenspan himself is publicly raising the possibility Treasury yields could fall below zero.
How is that even possible?
Who makes a loan (buy a bond) not just for free (no interest income), but knowing they'll get paid back LESS than the principal amount?
You might think no one in their right mind would do that, yet …
Negative-Yielding Debt Hits Record $14 Trillion as Fed Cuts
Bloomberg, August 1, 2019
And in Denmark, home-buyers can get a 10-year mortgages at NEGATIVE .5 percent interest …
More good news for homeowners: Mortgages below 0% at fixed interest rates
(Unless you're fluent in Danish, you'll need to run this one through Google translate)
Home-buyers are being PAID to borrow.
So you can add negative interest rates to the list of items under "this time it's different" … because this has never happened before.
What does it mean?
We're still working on figuring that out. but we think it's a clear sign something is broken … or least seriously different.
One of our favorite Brainiac economic commentators and an unconventional thinker is Keith Weiner at Monetary-Metals.
In a recent essay, Keith argues that based on the Net-Present-Value calculation, when interest rates hit zero, the value of assets become infinite.
We're not sure we agree, because the limiting factor is the ability to debt service … even if all you're doing is repaying principal.
But we do agree the result of cheap money is equity growth.
And this creates a HUGE and unique opportunity for income property investors.
That's because when you get a mortgage to buy an income property, you're also purchasing the income to pay down the loan.
Of course, this doesn't mean it's a risk-free ride.
If you lose your self-control and pay more for the property than the property's income can service, you've transitioned from investor to speculator.
Now you're banking on the equity growth in the property to compensate you for the negative cash flow … a subsidy that must come from someplace else.
This structure is most likely to occur with 1-4 unit residential properties because those lenders will let you supplement the property's income with your own.
A word to the wise …
Unless you have a very specific, high probability plan to raise rents post-purchase …
… be VERY careful about buying a negative cash-flow property in an uber-low interest rate environment.
It's doubtful lower rates will come along to reduce your interest expense and boost cash flow.
Of course, most commercial lenders won't make a negative cash-flow loan, so if you're playing at the pro level, you're less likely to step on that landmine.
But the aforementioned headlines have some even MORE CONCERNING things to consider …
First, yield-curve inversion has preceded the last five recessions.
Fortunately, those recessions don't usually show up for about year and a half.
So if you pay attention today, there's no reason to be blind-sided in two years. Hopefully, you've got time to prepare. But the clock is ticking.
Recessions mean softer employment and less Main Street prosperity.
Remember, when things are tight, people and businesses tend to move where the cost of living and tax burdens are lower.
Keep this in mind when picking markets, property types, and price points.
It's always good to have some people above you on the food chain, who will move down and bolster demand in your niche during tough times.
Of course, that's just your run-of-the-mill market-cycle awareness. Nonetheless, it's always good to remember the basics.
But what if the system breaks down? What if the "this time it's different" items tell a different story?
We've been watching this for quite a while.
We first spoke about it at the New Orleans Investment Conference six years ago.
We got into more detail on it at our Future of Money and Wealth conference. Of course, we've been writing about it regularly.
Now we're talking about it even more because mainstream financial media is finally taking notice. Maybe we're not crazy.
So even though we just wrote about it last week, when you hear about "nuclear options" in a trade war between the two biggest economies, would you rather hear the warnings multiple times … or risk missing it altogether?
And what if the Fed is really lowering interest rates to preemptively buffer the impact of China pushing the nuclear button? Will it be enough?
There's a lot of hype about "the best economy ever" … and perhaps statistically it's true.
But if interest rates spike suddenly, all that "best ever" talk goes away, along with trillions in equity … and it's a whole new ball game.
Our pal Peter Schiff thinks the Fed will create trillions of dollars in a desperate attempt to reflate asset prices and keep rates down.
Gold is suggesting foreign central banks are preparing for trouble.
Those aware and prepared will make fortunes. Those unaware and unprepared will likely take a hit … or worse.
It's not the circumstances that are good or bad. It's how well you're prepared and how quickly you respond when things start moving quickly.
The warning lights are flashing. Better to be prepared and not have a problem, than to have a problem and not be prepared.
Now is the time to expand your education, understanding, and network … and fortify your portfolio, just in case.
Until next time … good investing!
More From The Real Estate Guys™…
The Real Estate Guys™ radio show and podcast provides real estate investing news, education, training, and resources to help real estate investors succeed.
---
Love the show?  Tell the world!  When you promote the show, you help us attract more great guests for 

your

 listening pleasure!
A long, long time ago in a world without video games, we played a boardgame called Mousetrap. Since a picture's worth a thousand words …
To see it in action, click here.
As you can see, Mousetrap is a pretty elaborate set up where an initial action sets off a chain reaction of subsequent actions …
… until finally the unsuspecting mouse is caught in a descending trap.
Credit markets are a lot like Mousetrap …
… and the further back you can see through the chain of events, the more likely you are to see what's coming … and avoid getting trapped out of position.
The Great Financial Crisis of 2008 taught us how dangerous it is to keep our noses myopically to the real estate investing grindstone … falsely aloof and insulated from the turmoil of credit and currency markets.
When the trap fell, we were caught … illiquid and upside down … with not enough time to react.
So we've learned to pay careful attention to the machinations of the markets. And right now, there are a lot of moving parts.
Depending on how long you've been watching, some of the action may seem disconnected and even irrelevant to your daily real estate investing.
Be careful.
Gold, oil, trade, tariffs, currency, and bonds are far more intertwined than most folks realize … and they all conspire together to impact credit markets and interest rates.
And last time we looked, credit markets and interest rates are very important to serious real estate investors.
By now, you're probably aware the Fed dropped interest rates for the first time in 11 years.
Granted, it wasn't much … only 25 basis points (.25%).
But the stock market didn't like it. And neither did President Trump, who was unabashed in his displeasure with the Jerome Powell led Fed.
So that's one piece of the puzzle.
You've also probably heard that the U.S. and China have been engaged in an economic pissing contest for quite some time.
Here again, President Trump is displeased with China's trade policy with the U.S. and he's been using tariffs to goad them to the negotiating table.
But the last round of talks didn't end well, so Trump slapped more tariffs on the Chinese exports to the United States.
Once again, the stock market didn't like it much.
Let's take a time out here to remind ourselves that when money flees the stock market, it usually ends up in bonds. As demand for bonds goes UP, interest rates go DOWN.
Then, as interest rates do down, investors go back to stocks in pursuit of yield, and everything reverses. It's an ebb and flow of funds which creates a degree of equilibrium.
Or at least that's how it usually works …
Sometimes, when investors don't like either stocks or bonds, they buy other things for safety … including gold and real estate.
This is a far more interesting development and something we discussed at length in a recent commentary.
But that was before China allegedly punched back at Uncle Sam's latest tariffs by allowing their currency to fall below the politically significant 7:1 ratio to the dollar.
Now before your eyes glaze over, it's not as complicated as it seems. And as we're about to point out, it has more of an impact on your real estate investing than you may realize.
When China allows its yuan to weaken relative to the dollar, it takes more yuan to buy a dollar. More significantly, it means dollars will buy more Chinese goods.
In other words, it makes Chinese goods cheaper for Americans … effectively negating the punitive impact of U.S. tariffs. It's like blocking the punch.
The Trump Administration wasn't happy about China's "block" and, for first time since the Clinton Administration, decided to brand the Chinese as "currency manipulators".
Without getting into the weeds, it means the conflict is escalating … and the two heavyweight economies are turning a gentleman's disagreement into a street fight.
With the two economies highly intertwined with each other … and very influential around the globe … this altercation has the potential to impact virtually everyone world-wide … including Main Street real estate investors.
Of course, we've been talking about this since 2013 when the clues in the news made it clear the dollar is under attack by China (and Russia).
We're not telling you this to brag. We're simply saying these are events which many people have seen coming … and have been preparing for.
And it's not over by a long shot.
So if want a broader context for what you see reported in the daily news, you might want to check out our Real Asset Investing report and our Future of Money and Wealth video series.
And if you're not sure why all this matters to a lowly Main Street real estate investor, consider this headline …
China could unleash this weapon on the financial markets to wallop the US – Yahoo Finance, August 6, 2019
"They [China] could start selling Treasuries which is what they use to benchmark the yuan to the dollar and that would be the doomsday scenario."
(By the way, Russia's already done it, but they're small fry compared to China.)
"While China has reduced its holdings of Treasuries in recent years,
any amount of pronounced dumping could send U.S. interest rates skyrocketing."
Remember, this is Mouse Trap …
Think about what "skyrocketing" interest rates would mean to an economy bloated with record levels of consumer, corporate, municipal, and federal debt.
As we discussed exactly one year ago, America's debt could be an Achilles heel China could attack by dropping the interest rate bomb.
Back then, this was considered an extreme view … highly unlikely because dumping that many Treasuries at once could cost China billions.
But China's been stocking up on gold … perhaps as a hedge against collapsing the dollar?
And when you consider the cost of "war" … even a trillion dollar loss is less than what the U.S. has spent in the Middle East.
So it's not too far-fetched to think China might consider the loss just the cost of winning the trade war.
Let's bring it back down to Main Street …
We're not saying interest rates will skyrocket. But they could. There's a lot more room to rise than decline.
And if China is playing a different game than Uncle Sam thinks, they may make a move few expect.
Is your portfolio fortified to withstand a sudden spike in interest rates?
"The time to repair the roof is while the sun is shining." – John F. Kennedy
Think about it. Pay attention. Inspect the roof … and make repairs.
Until next time … good investing!
More From The Real Estate Guys™…
The Real Estate Guys™ radio show and podcast provides real estate investing news, education, training, and resources to help real estate investors succeed.
---
Love the show?  Tell the world!  When you promote the show, you help us attract more great guests for 

your

 listening pleasure!
The real estate story behind Walt Disney World in Florida has a valuable lesson for investors today … and it's not what you think.
If you're unfamiliar, Walt Disney decided to create a new and improved East Coast version of his epic California Disneyland. But he needed land … LOTS of it.
So he went to Florida.
By then, Disney was a household name and the success of Disneyland was well known. This created a problem for Disney.
If local landowners realized Disney was behind the assemblage of land needed to build another park, it could take a lot more time and money to get the project done.
So even when the land deal hit the news in May 1965, Disney waited months to announce his plan to build Disney World.
The obvious lesson is to avoid showing deep pockets when the other party has leverage.
But that's not why we're talking about it today.
There's something else going on in the world … something we've been watching for some time … that could become one of the biggest financial stories in the last 50 years.
So while financial reporters hang dutifully on every word that proceeds out of the mouth of Jerome Powell today…
… there's another voice in the marketplace only a few nut jobs (like us) are paying attention to.
Gold. And yes, this matters to real estate investors.
But it's not what gold is doing in response to what the Fed says. It's about what gold is saying about the state of the system that the Fed is not.
Of course, there are implications for you and your investments … real estate and otherwise.
The quandary for pundits everywhere is why the Fed is considering lowering interest rates in the midst of "the greatest economy ever".
Typically, interest rates are lowered to stimulate a sluggish economy.
Sure, it's possible the economy could be far less robust than claimed.
You probably know this is now officially the longest "recovery" on record … so perhaps a preemptive boost is a good idea.
Maybe the Fed is simply yielding to President Trump's pleas to go tit for tat with those pesky currency manipulators … to help keep America's exporters competitive.
If you read the financial news, it's easy to get lost in all the conjecture surrounding the dollar, the Fed, the economy, and interest rates.
But while people are bickering about political intervention in monetary policy, and what it all means to asset values …
… central banks around the world have been quietly stocking up on gold at the fastest pace in 50 years.
So what?
Think of Wall Street and insider trading. When insiders of a corporation buy or sell … it's often because they know something others don't.
Savvy stock traders watch these moves for clues about the future of the stock.
When it comes to money … or more accurately, currency … you can't get much more "inside" than central banks.
It's reasonable to think they know something.
Most "investors" look at gold as a trading vehicle … something to buy and sell in order to create currency "profits" in the same way a flipper trades houses to generate currency profits.
But central banks can print currency … at next to no cost. They don't need to trade gold or anything else to generate currency. They can print all they want.
Think about that.
Could it be gold has another role in international finance?
Apparently, China and Russia think so. Along with Poland, Hungary and Malaysia … to name just a few. The list is long.
Another notable advocate for putting gold back in money is Judy Shelton. Shelton is President Trump's latest nomination to the Federal Reserve Board.
It's also notable that of ALL the things Fed Chair Jerome Powell could say in his limited testimony to Congress, he chose to warn them against a return to the gold standard.
Maybe it's just us, but reminds us of this admonition from the Wizard of Oz …
"Pay no attention to that man behind the curtain!"
So what does all that have to do with Disney?
Remember, Disney wanted to accumulate land without anyone realizing what he was really up to. Everyone just looked at each deal as a one-off.
Disney and his team were careful to be sure no one saw the master plan until he unveiled it.
(Of course, people playing close attention figured it out … but by the time the masses knew, the deal was done).
But think about this …
If YOU had an unlimited credit card, no ethics, and knew you were about to go bankrupt … might you use your credit to buy and stash things of real value before the card is shut off?
If the players in the casino know the house is about to go bust, there's a mad dash to cash in the soon-to-be-worthless chips.
Just remember, these are big, lumbering central banks and a worldwide financial system. "Soon" can take months … or years.
So no one knows exactly when the tipping point comes. It's slow at first … and then all at once.
We've been watching this story develop since we first wrote about it in our Real Asset Investing report in 2013.
We discuss it in more detail in the videos of our more recent Future of Money and Wealth conference.
It's clear there's SOMETHING going on …
The ultimate currency insiders are aggressively acquiring gold. Nations who had entrusted their gold to third parties are steadily repatriating. Perhaps not so trusting anymore?
Lots of things going on geo-politically have no apparent rhyme or reason, until you look past the chatter about democracy and human rights … and just follow the gold and oil.
Richard Nixon shocked the world on August 15, 1971 when he changed the entire global monetary system in a "temporary" defense of the dollar.
Gold and oil spiked as the dollar collapsed. Interest rates were eventually hiked to over 20% to save the dollar. Every individual and business on the planet was affected.
Some people lost fortunes while others made them. The difference was (and still is) awareness, preparation, and a willingness to act when others stand paralyzed.
Some people noticed the exploding debt of the 60's, the silver coming out of the coins in 1964, and the French President's public warning about misplaced faith in the U.S. dollar.
People paying attention back then positioned themselves to prosper in spite of … or more accurately, because of the turmoil.
That's why we attend and produce investor mastermind events like the New Orleans Investment Conference and the Investor Summit at Sea™.
It's where we talk with alert investors and savvy thought leaders … searching for actionable intelligence in a noisy, chaotic world.
Though largely ignored and misunderstood by many on Main Street, there's a very public and aggressive global search for alternatives to the U.S. dollar.
Whether it's gold, crypto, the yuan, or something else … if and when a viable alternative to the dollar is embraced by the rest of the world …
… Americans could well be faced with spiking interest rates (the Fed will lose control), a collapsing dollar, rising asset prices in dollar terms (inflation), falling values in real terms, and a contracting economy (recession).
Those with low fixed-rate debt, real assets (including gold), cash-flow producing investments (like rental property), are likely to be big winners.
The world didn't END when Nixon reset the system. It just changed.
So this isn't doom and gloom … it's hope and opportunity … IF you're among the aware, prepared, and prone to act.
After all, if you own solidly cash-flowing properties in affordable markets, while holding a chunk of your liquid reserves in gold (with no counter-party risk) …
… and nothing happens, how are you worse off?
But if gold is the canary in the coal mine signaling that the Wizards are up to something, it might be smart to be hedged.
Until next time … good investing!
More From The Real Estate Guys™…
The Real Estate Guys™ radio show and podcast provides real estate investing news, education, training, and resources to help real estate investors succeed.
---
Love the show?  Tell the world!  When you promote the show, you help us attract more great guests for 

your

 listening pleasure!
There's a lot of talk in the media about tariffs, taxes, and trade … what does all of that really mean for real estate investors?
As a real estate investor, you need to understand what is going on economically. What's happening at an international level can trickle down to your local playing field.
To help you navigate the news, we brought in our good friend Peter Schiff. Peter is an author, stock broker, and financial commentator … and he has some strong ideas to share.
Learn to more successfully sail the economic sea and weather financial storms.
In this episode of The Real Estate Guys™ show, hear from:
Your financial seafaring host,

Robert Helms

His economically seasick co-host,

Russell Gray

Author, stock broker, and financial commentator,

Peter Schiff
---
Listen
---
Subscribe
Broadcasting since 1997 with over 300 episodes on iTunes!
---
Review
When you give us a positive review on iTunes you help us continue to bring you high caliber guests and attract new listeners. It's easy and takes just a minute! (Don't know how? Follow these instructions).
Thanks!
---
Tariffs and the big picture
If you're the type of investor who reads the headlines … and you should be … then you've probably seen lots of talk about tariffs, taxes, and trade.
But most investors don't understand what these headlines mean for their money.
What's the deal with these three big "Ts" … What are they? How do they work? And why do they impact your business?
As a real estate investor, you've got to understand the economic and financial sea that you swim in.
You need a basic understanding of all things economic.
Tariffs … in particular … are a great place to start.
Before 1913, the United States didn't have an income tax. Instead, we funded our federal government through tariffs.
A tariff is a tax on people that want to sell in our markets … and today, President Trump is using tariffs as leverage in negotiations to level the international playing field.
You may agree or disagree with these politics … but whatever your personal opinions, you still need to know what such action really means for you.
Any kind of tax or tariff affects how much things cost in our economy … and it can also affect where jobs are created … which affects where people live.
By instituting tariffs, the federal government hopes to bring more manufacturing jobs back to the United States … potentially resurrecting manufacturing ghost towns.
Real estate investors need to look out at the horizon and see the bigger picture. You want to be riding the wave … not chasing the trend.
That's why we asked our good friend Peter Schiff to share his knowledge and experience with us.
The US-China trade relationship
Peter says a great place to start increasing your understanding of the current economy is to look at the US relationship with China.
According to Peter, China does TWO big things for the US … they supply us with real goods, and they lend us money.
We get everything from China. It's all manufactured products that make our lives better.
People go to Walmart and buy cheap stuff … and where is it coming from? China, of course.
China is also the biggest buyer of US bonds … which means they are our lender. They are lending us money that we would otherwise not have.
While the federal government talks about losing $500 billion a year to China, Peter thinks the US is still getting the better end of the deal.
China supplies us with real goods … and in exchange the US gives them a stack of paper that is arguably worth less every day that they hang on to it.
So, if the US places tariffs on China and enters a trade war, who is worse off in the end?
Peter says the Chinese will still have all their stuff … and we'll just have a stack of paper.
The US government hopes that by instituting tariffs, companies will make their products in the US instead. Peter says that is easier said than done.
Pulling together the infrastructure, raw goods, and man power to manufacture these products in the US could take years … and it will cost businesses more money … not to mention a major shortage of goods in the meantime.
Peter explains that switching the US back over to a more manufacturing-based economy would require tremendous changes … and most likely result in a huge depression until the new economic flow was established.
"When we were a big manufacturer in the past, we had limited government, lower taxes, fewer regulations, a lot of savings, and a skilled workforce. We don't have that stuff now," Peter says.
Peter does mention that the US is probably going to have to make some of these changes eventually … but proposed tariffs and trade wars would accelerate the timeline in a painful way.
And the United States doesn't realize how painful it will be.
If tariffs make it harder for the Chinese to sell stuff to America … they'll sell it domestically instead.
As the Americans get poorer … the Chinese would be getting richer.
Right now, the Chinese labor, and we get the fruits. Suddenly, they would get both.
And what about our intellectual property?
"They're going to keep ripping off our intellectual property because we can't stop it, but now they're not going to be giving us this big subsidy by loaning us money and supplying us with goods," Peter says.
Preparing for a drop in the dollar with gold
Another notable headline today … the Chinese and Russian governments are buying gold and putting it away.
Peter says that the Chinese and Russian governments recognize that the dollar's day as the reserve currency are numbered.
Nobody knows when the dollar's time will be up … but if it loses its role as the primary reserve asset for central banks, what will take its place?
Right now, what gives a currency value are the foreign reserves … we've got this huge pile of US dollars that gives currency value.
Before central banks used other currencies as their reserves, everybody used gold. That's what backed up your paper.
Originally, the transition from the gold standard to the dollar standard happened because the dollar was as good as gold.
US Federal Reserve notes were obligations of the Federal Reserve to pay. So, foreign central banks held Federal Reserve notes, which were redeemable on demand in gold.
Then, in 1971 the US said it would not give other countries gold for these reserves. The value of the dollar went down … and the value of gold went up.
All the central banks kept holding the dollar as a reserve even though it wasn't backed by gold anymore.
Peter says that the US has borrowed so much money … and printed so much money … that it is heading for a currency crisis.
"In that environment, central banks are going to have to show that their currency is backed by something," Peter says.
Some banks are buying more of other currencies … like the euro or the yen … but if people lose confidence in the dollar, the same could go for other currencies.
"I think that central banks are thinking they better have actual money in gold, because in the future, gold could be a much more important component of their reserves," Peter says.
And if the price of gold continues to rise, the appreciation alone is going to increase the percentage of their reserves that are in gold.
Preparing yourself for the future
So what's an investor to do?
Peter recommends getting out of US stocks in general … and bonds are way over-priced right now.
"If you've been fortunate enough to have invested in US stocks and seen a big gain, you need to cash in. Take that gain before the market takes it away from you," Peter says.
That doesn't mean you shouldn't own stocks … Peter says it just means to think about moving out of dollar-dominated US stocks.
Consider taking a look at foreign stocks … emerging markets and developed markets are looking really good right now.
These stocks are international and derive their revenues outside of the US. If the dollar crashes … these stocks will rise in proportion to that decline.
Peter also believes that investors should have some sort of gold in their portfolio. It's a good way to get diversified.
There's no sure way to know what will happen in the future. We can only do our due diligence and make an educated guess.
Remember that not every strategy works for every investor. Find what works best for you. Always talk to an expert that understands your financial needs and situation.
---
More From The Real Estate Guys™…
The Real Estate Guys™ radio show and podcast provides real estate investing news, education, training, and resources to help real estate investors succeed.
---
Love the show?  Tell the world!  When you promote the show, you help us attract more great guests for 

your

 listening pleasure!
When you trade in highly liquid, lightning fast, electronically enabled casino markets … you watch the news like a ten-foot tailgater at 100 miles per hour.
And that's who most of the mainstream financial media cater to.
The more fear, uncertainty, drama, and doubt … the better (for ratings).  So they pour fuel on the fire.
The current drama du jour is President Trump's up and down trade war with China. 
Paper markets are gyrating as nervous traders try to time the trends and skim "profits" from the volatility.  Politicians use every twist and turn as tool to score political points.
Meanwhile, on Main Street …
… folks get up every day and do their jobs, collect their pay, pay their bills, and largely ignore all the drama … most of which they don't understand anyway (as if anyone really does).
That's why investing in Main Street is SO different than investing in Wall Street.
Because while stock prices race up and down with every breeze of news or rumor … paychecks and rents remain relatively stable.  Boring.  But stable.
Of course, this doesn't mean real estate investors can afford to be ignorant, naïve, or cocky.  Real estate's stability and resilience isn't invincible.
The pain of 2008 made it very clear – what happens on Wall Street can bleed over to Main Street … rare as it might be.
Fortunately, real estate investors can usually follow the proceedings from a comfortable distance … with plenty of time to react and avoid mishaps.
Besides, more often than not, many of the "doomsday" fears just fade into the archives of "breaking news" that didn't actually break anything.
So life goes on.  People go to work and pay rent.  Passive income flows.  Equity happens … at least for those who aren't paralyzed by all the drama.
Sure, we think it's vitally important to watch macro-trends.  And we do.
Macro-trends provide clues about long-term migration patterns … warnings of systemic breakdowns (credit, currency) …
… and insights about whether any key drivers in our markets and niches of choice might benefit or suffer from whatever's developing.
But once you're in a market you like based on macro-factors …
… the real work of real estate investing is building and working with your local team … and closing on deals that make sense and are structured to withstand a macro storm or two.
Once you master this, you're not just a successful investor in your own right … you also have the potential to become a hot property yourself.
Because even though the Wall Street roller-coaster is exciting for the young and daring …
… after a few harrowing experiences, many Main Street investors would prefer to reach for the brass ring of prosperity from the much calmer merry-go-round of real estate.
When it comes to their life savings, most folks want stability, ease, and an after-tax growth rate in excess of real world inflation.
Ideally, they'd love to simply park their money in a boring bank account and collect a steady stream of interest income.
The problem is it doesn't look like banks will be paying anything remotely resembling an inflation-adjusted positive yield any time soon.
That's a big reason why income-producing real estate is very attractive right now … perhaps more than ever.
Of course, real estate investing is very messy and inconvenient to most people.
Wall Street and banks are easier, but at the price of nauseating volatility, minuscule yields, and high taxes … now or in the future.
So when YOU know how to produce predictable, high-yield (after tax) passive income through an inflation-hedged vehicle like real estate … you'll find more than a few folks willing to invest in YOUR deals.
But whether you decide to fly solo or pilot a plane full of limited partners, real estate remains appealing as a stable investment in uncertain times … perhaps more so now than ever before.
So grab your popcorn and watch all the geo-political and Wall Street drama from a safe distance.
Just be careful not to let all the commotion keep you parked in the garage.
Until next time … good investing!
More From The Real Estate Guys™…
The Real Estate Guys™ radio show and podcast provides real estate investing news, education, training, and resources to help real estate investors succeed.
---
Love the show?  Tell the world!  When you promote the show, you help us attract more great guests for 

your

 listening pleasure!
We're just back from yet another EPIC Investor Summit at Sea™.  If you missed it, be sure to get on the advance notice list for 2020.
It's hard to describe how transforming and powerful the Summit experience is.  So we won't.
Instead, today's focus is on the flip side of the Fed's flop on interest rates … in context of the #1 thing Robert Kiyosaki told us he's MOST concerned about.
We recently commented about the Federal Reserve's abrupt reversal on plans to raise rates and tighten the supply of money (actually, credit … but that's a whole other discussion).
The short of it is … there's more air heading into the economic jump house. 
Based on the mostly green lights flashing in Wall Street casinos since then, it looks like the paper traders agree.  Let the good times roll.
Real estate investors care because the flow of money in and out of bonds is what determines interest rates.
When money piles into bonds, it drives interest rates LOWER.
Not surprisingly, as we speak … the 10-year Treasury is yielding about 2.3% … compared to nearly 3.3% less than six months ago.
While a 1% rate change may not seem like much, it's a 43% decrease in interest expense or income (depending on whether you're borrower or lender).
So as a borrower, your interest expense is 43% lower.  Obviously, with record government debt and deficits, Uncle Sam needs to keep rates down.
But as a lender (bond investor) you're also earning 43% less.  And yet, lenders (bond buyers) are lining up to purchase.
That tells us they probably expect rates to fall further and are speculating on the bond price.
But whatever the reason, they're buying, so bonds are up and yields are down.
As you may already know, lower Treasury yields mean lower mortgage rates.  So this headline was quite predictable …
Mortgage Rates are in a Free Fall with No End in Sight – Washington Post, 3/21/19
Falling mortgage rates are bullish for real estate values because the same paycheck or net operating income will control a bigger mortgage.
This purchasing power allows buyers to bid up prices … IF they are confident in their incomes, and IF their incomes aren't being directed towards rising living expenses.
So lower interest rates don't automatically mean a boom in real estate equity.  But they help.  We'll probably have more to say about this in the future.
For now, let's take a look at the other side of falling rates …  the impact on savers and especially pension funds.
Remember, if you're investing for yield, your income just tanked 43% in only six months.  Unusually low interest rates creates problems for fund managers.
During the Summit, Robert Kiyosaki revealed he's VERY concerned about the global pension problem.
Low interest rates are only one part of the problem.  A much bigger part is the demographics and faulty model underneath the pension concept.
The net result is there's a growing disparity between pension assets and liabilities.  And it's not a good one.
Like Social Security, both public and private pensions worldwide are on a collision course with insolvency … led by the two largest economies, the United States and China.
This problem's been brewing for a long time.  But it's a political hot potato and no one has a great answer.  So the can keeps getting kicked.
But we're rapidly approaching the end of the road.  And this is what has Kiyosaki concerned.
Yet few investors are paying attention … probably because it all seems far away and unrelated to their personal portfolio.
However, the pension problem has the potential to affect everyone everywhere.
The reasons are many, but the short of it is the problem is HUGE and affects millions of people.  The pressure for politicians to do SOMETHING is equally huge.
Peter Schiff says the odds of them doing the right thing are very small.
Our big-brained pals say it probably means 2008-like mega money printing and bailouts … except even BIGGER.
So what does all this mean to Main Street real estate investors?
Keep in mind that some of the biggest pension problems are states and local municipalities.  California and Illinois come to mind.
Unlike private corporations, public pensions don't have a federal guarantee.
But even if they did, Uncle Sam's Pension Benefit Guaranty Corporation (PBGC) is in trouble too.
According to this government report, the PGBC will be broke in 2026 …
" … the risk of insolvency rises rapidly … over … 99 percent by 2026." – Page 268
Sure, the Fed can simply print all the money needed to save the PGBC … and Social Security … and more … but at the risk of ruining faith in the dollar.
As we detailed in the Future of Money and Wealth, China's been systematically moving into position to offer the world an alternative to the U.S. dollar.
Will they succeed?  No one knows, but it's yet another story we're paying close attention to.
Meanwhile, unlike Uncle Sam, states and municipalities can't just monetize their debts away with a little help from the Fed.
Of course, we'll bet if the stuff hits the fan, the Fed will "courageously" attempt to paper over it … just like they did with Fannie Mae and Freddie Mac in 2008.
But many observers contend the Fed's recent inability to "normalize" either rates or their balance sheet means they might not have the horsepower.
In other words, it may take MORE than just the full faith and credit of the United States to persuade the world the dollar is still king.
Oil and gold might be more convincing.  Perhaps this explains some of Uncle Sam's recent foreign policy moves?
Of course, that's conjecture FAR above our pay grade.
But until the pension problem becomes a full-blown crisis and federal policy makers attempt to ride in on their white horses …
… cash-strapped states and municipalities are on their own … and likely to do desperate things in their attempts to stay solvent.
Some will adopt policies designed to attract new business and tax revenue.
But we're guessing most will push the burden onto consumers, businesses, and property owners.  That seems to be the way politicians roll.
So when you're picking states and cities to make long-term investments in, pay attention to the fiscal health of the local governments.
And if your tenants are counting on private pension benefits, they may not be aware of 2014 legislation allowing a reduction of those "guaranteed" benefits.
If YOU have any direct interest in private pensions, you should read this page.
You'll discover that plan participants can vote against a reduction. But even if most who vote reject it … if not enough people vote, it can pass anyway.
For retired carpenters in Southwest Ohio, benefits drop on April 1, 2019 … along with their ability to pay you rent.
The bad news is the pension problem is a slow-motion train wreck.  It's rolling over small groups of people a little at a time … but it's building momentum.
The good news is it's slow-motion right now, so  there's time to watch, learn, and react.
But Kiyosaki says it's a big deal that's probably going to get a lot bigger. 
From a real estate investor's perspective, some markets will lose, and others will gain.
Choose carefully.
Until next time … good investing!
More From The Real Estate Guys™…
The Real Estate Guys™ radio show and podcast provides real estate investing news, education, training, and resources to help real estate investors succeed.
---
Love the show?  Tell the world!  When you promote the show, you help us attract more great guests for 

your

 listening pleasure!
WOW … the news is FULL of things to keep an investor awake at night.
Some of it's so exciting, you can't wait to seize the opportunity.  Other things are so spooky, you want to pull the covers up and hope it's just a Halloween gag.
Right now, stock market investors are learning it can be a mistake to try to ride the bull all the way to the peak … squeezing every drop of paper profit out …
… falsely believing you can beat the bears to the exit.
Stocks fall for 12 of the last 14 trading sessions – Yahoo Finance, 10/23/18
Yeah, but that's Wall Street …
Existing-Home Sales Decline Across the Country in September – National Association of Realtors, 10/19/18
Oops.  Meanwhile …
Homeowners poised to start tapping $14.4 trillion in equity – CNBC, 10/19/18
Big banks reveal challenges in consumer credit, mortgages – Yahoo Finance, 10/15/18
"banks are seeing challenging headwinds … as charge-off rates – a measure of defaulted balances –  continue to rise." 
So while there are MANY things to like about what's going on in the U.S. economy …
U.S. named world's most competitive economy for the first time in 10 years– Washington Post c/o The Chicago Tribune, 10/17/18
We remind you (and ourselves) … the economy and the financial system supporting it are two VERY different things.
That's why you can have two camps … one saying the economy is strong … and another saying disaster is looming.  And they're BOTH right.
Of course, "disaster" does NOT mean the end of the world … or a descent into some Mad Max post-apocalyptic anarchistic society.
Disaster can be as simple as a rapid shift in asset or currency values that the majority of people are on the wrong end of.
Just like the 2008 crisis ( a warm-up for what Peter Schiff calls The Real Crash which is yet to come) …
… those who were not aware and prepared got CRUSHED … while those who were made MILLIONS.
So "disaster" isn't a universal experience when the economic winds shift suddenly.
It's more a personal choice (often by default from neglect) and depends on the set of YOUR personal financial sail.
You'll either get capsized, face severe headwinds … or you'll catch a gust of wind at your back and sail on to new fortunes.
So watching the changing economic winds is an important responsibility of any serious investor.
Interest rates are the barometer which signals a change in the economic winds.
That's why pro investors fixate on every move or utterance of the Federal Reserve, which is ONE of the most powerful influencers of interest rates … but NOT the only one.
No investor left behind …
 Interest rates are a by-product of the bid on bonds, which are debt securities.
So if the U.S. Treasury decides to borrow money (which they do ALL the time), the bid on those securities sets the yield.
The lower the bid, the higher the yield and vice-versa.
Falling interest rates (yields) come from a STRONG bid on bonds.  That is, there's lots of buyers for bonds relative to the supply of bonds for sale.
When the Fed wants to push rates down, they add to market demand by BUYING bonds … bidding UP the bond price and driving DOWN the yield.
Are you with us so far?
But when the Fed wants to push rates UP, they do NOT bid on bonds (leaving demand up to the open market without the Fed's bid).
Sometimes, the Fed will even SELL bonds they already own ("unwinding their balance sheet") … adding to the supply offered by the Treasury (and other sellers like Russia, China and even Japan).
And more supply and less buyers means bids go down … so yields go UP.  Make sense?
Apparently, government officials aren't concerned about soft demand for Treasuries …
Treasury Secretary Mnuchin: I won't be 'losing any sleep' if China dumps US bonds in retaliation over trade – CNBC 10/12/18
"If they decide they don't want to hold them, there are other buyers …"
Okay then. No worries.  But …
Foreign Buying of U.S. Treasurys Softens, Unsettling Financial Markets –Wall Street Journal, 10/23/18
"Yet it is clear that the foreign pullback has helped fuel a bond selloff this fall, which has driven the 10-year yield to 3.17% and has shaken the nine-year-long rally in U.S. stocks …"
There's a reason stocks are tanking and it has little to do with the economy.  That's why President Trump is so upset with the Fed.
But it seems to us rising interest rates could be bigger than the Fed.  And the world looks different if the Fed loses control of interest rates.
Head spinning yet?  That's okay.  It can be complex.  But there's a reason big money watches the bond market like a hawk.
We try to keep is simple and just focus on the big concepts and how they trickle down to our Main Street investing …
More bonds than buyers mean rates are likely to rise.
For real estate investors, it means downward pressure on values … and more caution when using short-term financing.
Of course, when you can lock in long-term rates, today's debt actually becomes an asset over time.  But that's a topic for another day.
And just in case the ramblings of two dudes with mobile microphones and a fetish for news articles don't make the case …
Last Saturday, we paid a visit to the New York home of former Director of the Office of Management and Budget or OMB (like the OMB numbers you see on your tax forms) … David Stockman.
Of course, we plunked down our mics and recorded a FASCINATING interview at his kitchen table … looking out his penthouse window at the stunning New York City skyline.
If you have any doubt Stockman is a world-class brainiac, buy a copy of his EPIC tome, The Great Deformation.
Bring your lunch and dictionary, but it's totally worth it.  Only Robert Kiyosaki's copy is more highlighted and marked up than ours.
You may not agree with Stockman's politics, but he's well-qualified to have an opinion on economic matters.  So we listen carefully.
Stockman believes even higher interest rates are coming to an economy near you.
So if there's any doubt all this airy-fairy macro-economic babble matters to YOUR Main Street investing … think again.
And be VERY thankful these things roll out slowly.
There's still time to re-arrange your portfolio and activities to fall squarely in the "aware and prepared" camp … and NOT in the "WTF is happening?" camp.
Of course, you can't just float along with the crowd … unless you're very careful to pick the right crowd.
But even then, it's dangerous to fall asleep at the controls of your portfolio.
If you're super studious, you can probably load up on books, podcasts, newsletters, video courses, and news articles … and you'll be ahead of most.
And if you're like us, you'll do all that.
But you'll ALSO invest to get in the right rooms with the right people so you can have portfolio-saving conversations.
Since you've read this far, you should consider joining us at both or either theNew Orleans Investment Conference and the Investor Summit at Sea™.
It's where we go to get around a lot of REALLY smart people for SUPER enlightening conversations.
And it's arguably more important RIGHT NOW than in recent memory …
,,, because for many investors, this is the first time in their investing career they've faced a rising interest rate environment.
You can learn by trial and error (expensive and painful) … or by gleaning wisdom from seasoned investors and well-qualified subject matter experts.
It's probably obvious which one we advocate.
Until next time … good investing!
---
More From The Real Estate Guys™…
The Real Estate Guys™ radio show and podcast provides real estate investing news, education, training, and resources to help real estate investors succeed.
---
Love the show?  Tell the world!  When you promote the show, you help us attract more great guests for 

your

 listening pleasure!
It's no secret the United States has been at odds with both China and Russia lately.
So what?  What does it mean to Main Street entrepreneurs and investors?
Maybe nothing. Or maybe a lot more than you think.
Just a few months ago, Russia dumped a majority of the Treasury holdings.
Three out of the last four months, China has reduced its Treasury holdings.
And now Market Watch reports … 10-year Treasury yield hits 4-month high as bond market sells off …
" … investors fear China … could sell its Treasury holdings to push the U.S.'s borrowings costs higher."
Not TWO days later, Market Watch reports … Mortgage rates jump to four-month high as housing hits a bump. 
That's because, as any credible mortgage professional will tell you, mortgage rates track VERY tightly with 10-year Treasury yields.
So you don't need to be Sherlock Holmes to see …
… there's a direct connection between what Russia and China are doing and YOUR Main Street real estate investing.
But it's bigger than interest rates.  Interest rates are more a reflection of currency and bond markets.
The United States has enjoyed … and some might say abused … a privileged status because of the U.S. dollar's status as the world's reserve currency.
China and Russia have both publicly proclaimed their upset over how the U.S. the dollar system … and they're working to dethrone it.
Some people who are well-qualified to have opinions think …
… there's a HUGE danger to dollar-denominated investors if the dollar LOSES reserve status.
According to Bloomberg, famed billionaire hedge fund manager Ray Dalio spells out America's worst nightmare … warning the U.S. "not to take its reserve currency for granted."
"The idea that the U.S. dollar would lose its status as the world's reserve currency is an existential threat unlike just about any other to the U.S. government and financial markets as a whole."
" … for just about everyone's sake, we should hope that he's wrong."
Last time we looked, hope is not a strategy.
We don't make this stuff up.  We pull it right from the headlines.  In fact, we've been covering it closely for more than five years.
The good news is these things move S-L-O-W-L-Y.  The bad news is these things move S-L-O-W-L-Y.  It's easy to fall asleep at the wheel.
It's also easy to ignore or dismiss the people who keep sounding the alarm.
But if you earn dollars, borrow dollars, measure asset values in dollars, or use credit markets in any way … the future of the dollar impacts YOU.
Most Main Street investors aren't paying any attention at all … 
They don't study history.  They don't recognize the warning signs … even though there are clues in the news every day.
They won't see a dollar crisis coming and won't know what to do if it happens.  It will strike them like a thief in the night.
But it doesn't have to happen.  In fact, the more people who are aware and prepared, the less likely it will happen.  And the less severe it will be if it does.
Of course, warnings are only useful if understood and heeded.
Otherwise, you wake up one day and credit markets seize up … asset prices collapse … and all those TRILLIONS in paper wealth everyone is celebrating is WIPED OUT.
Think about how hard you work and study to create profits in your business and investing.
How much time do you invest in studying how to avoid LOSING it all?
If you're like most investors, it's not very much.
Riding an uptrend is an easy way to FEEL like a genius … but TRUE investing genius is revealed in the BAD times.
Warren Buffet's famous quote sums it up …
"Rule #1:  Don't lose money.  Rule #2:  Remember rule #1." 
Okay, so you've read this far.  Now what?
Well, you probably know we can't possibly give you a useful answer in just a few hundred words.
If you REALLY want to know, you'll need to dig in … and invest some time and money in getting up to speed.
It starts with getting your mind around the situation.
If guys like Ray Dalio are paying attention to the future of the dollar … maybe YOU should too.
When it comes to China and Russia's attack in the dollar, we created a VERY affordable 48-minute video and two downloadable PDFs which many people have found helpful …
Click here for info about The Dollar Under Attack video and two related special reports.
The video features the opening presentation from our 2018 Investor Summit at Sea™ … which kicked off with two full days focused on the Future of Money and Wealth.
Not only has nothing changed since the original presentation, but the news continues to indicate things are picking up speed.
So it's not surprising savvy investors like Ray Dalio are concerned and making contingency plans.
Perhaps you should too.  After all, better to be prepared and not have a dollar crisis than to have a dollar crisis and not be prepared.
Until next time … good investing!
---
More From The Real Estate Guys™…
The Real Estate Guys™ radio show and podcast provides real estate investing news, education, training, and resources to help real estate investors succeed.
---
Love the show?  Tell the world!  When you promote the show, you help us attract more great guests for 

your

 listening pleasure!

The economy may be strong …
but what about the financial system supporting it?
Discover the opportunities hidden inside a FRAGILE financial system … and how to HEDGE against inflation, deflation, and even stagflation.
Featuring voice largely shunned by mainstream media, the Future of Money and Wealth reveals …
The REAL trade war no one's talking about … and how Russia and China are making major moves to take down a major U.S. stronghold …
Which assets are in bubbles now … and specific strategies to fortify your balance sheet … before it's too late …
The shocking truth about oil … it's direct impact on YOUR wealth … and how to profit from what's about to happen …
Who the new tax law REALLY helps … and how YOU can use it to grow more wealth faster (it's NOT an IRA) …
PLUS … candid conversations about crypto-currencies … wealth privacy strategies … contingency planning … and MUCH MORE!
Just ONE good idea can make or save you a FORTUNE …
Future of Money and Wealth brings you a HUGE collection of experts, thought-leaders, and real-world investors … who ALL volunteered their time to share their best ideas, warnings, and strategies with over 400 people in the live audience …
---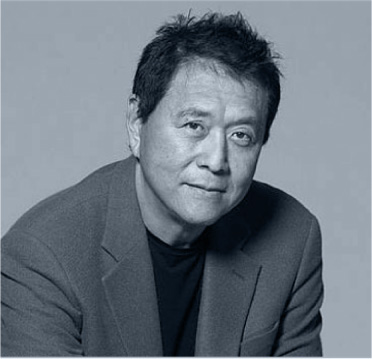 Robert Kiyosaki
Famous for being the greatest-selling personal finance author in history (Rich Dad Poor Dad series), Robert is a mega-millionaire investor in real estate, precious metals, and oil. He's also an avid student of money, economics, investing, and the financial system. He was one of the few pundits publicly warning the world about the 2008 financial crisis.
---
Doug Duncan
Doug is SVP and chief economist for Fannie Mae, which is perhaps the most dominant force in U.S. residential lending.
Doug is responsible for strategic research, including how Fannie Mae's activities affect housing. He's been named one of Bloomberg / Business Week's 50 Most Powerful People in Real Estate.
---
Peter Schiff
Peter's also a multi-millionaire investor, money manager, and outspoken financial pundit.
A best-selling author in his own right (Crash Proof 2.0 and The Real Crash), like Robert Kiyosaki, Peter was on record vociferously alerting people in 2006 about the impending financial crisis.
---
Chris Martenson
An economic researcher and futurist, Chris is an expert in the relationship between energy, the environment, and economics. Rising to prominence with his groundbreaking video series, The Crash Course, Chris is a best-selling author (Prosper!) and hosts a popular podcast featuring interviews with a variety of thought leaders and experts.
---
Simon Black
A former Army intelligence officer turned international entrepreneur and investor, Simon's a worldwide traveler, an avid student of political and financial history, and has developed an eclectic portfolio of investments and business ventures all over the globe.
Simon's diverse experience and global perspectives make his presentations both practical and enlightening.
---
Tom Wheelwright
Tom's a high energy tax and wealth strategist, a best-selling author, an entrepreneur … and is Robert Kiyosaki's personal CPA.
Tom's extremely well-versed in the new U.S. tax law and shares how investors can use it to build substantial wealth and permanently reduce taxes.
---
Kim Kiyosaki
Kim is a high-powered real estate investor, entrepreneur, and best-selling author of Rich Woman. She's co-founder of the Rich Dad company and a popular speaker on the topics of investing,

entrepreneurship, and empowering women.
Kim co-hosts the Rich Dad radio show, and is an avid student of investing, economics, and personal development.
---
G. Edward Griffin
Ed is a renowned investigative journalist and best known for his epic and controversial book, The Creature from Jekyll Island – A Second Look at the Federal Reserve.
Ed has a deep and historical understanding of money, currency,

central banking … and a knack

for explaining all of it in an easy to understand way.
---
Brien Lundin
For nearly four decades, Brien's been an active student, investor, commentator, and newsletter publisher in the precious metals industry.
As producer of the longest running investing conference in the world, Brien's one of the most informed, connected, and intelligent experts on money, precious metals, mining, investing, and economics.
---
Future of Money and Wealth is brought to you by The Real Estate Guys™ Radio Show
Broadcasting on conventional radio since 1997, The Real Estate Guys™ radio show is an investment talk program focusing on real estate as the core of a real asset portfolio.
After being among the many real estate investors caught completely unaware and unprepared for what happened in 2008 …
… hosts Robert Helms and Russell Gray are on a mission to bring the brightest and best real asset investing experts together to share insights, ideas, and strategies for building and preserving real, sustainable wealth.
The Real Estate Guys™ co-host Russell Gray explains why …

What YOU DON'T KNOW you don't know can COST YOU BIG …
Sound dramatic? Maybe. But consider this …
Wealth Wiped Out Without Warning
In 1929, 1987, 2000 and 2008 … millions of people were financially DEVASTATED by market disruptions they didn't even see coming.
Meanwhile, in those very same markets … informed and prepared investors not only survived … they THRIVED.
What's the difference?
Be Careful Who You Listen To
Successful investors didn't buy the hype from Wall Street, financial media, and politicians who downplay dangers … just so they can earn fees, placate advertisers, and win votes.
Remember this classic assurance?

"Importantly, we see no serious broader spillover to banks or thrift institutions from the problems in the subprime market."
Federal Reserve Chairman Ben Bernanke on May 17, 2007



Oops. Of course, just a year later the financial system melted down … triggering the GREATEST FINANCIAL CRISIS since the Depression.
But successful investors back then understood history. They looked at the financial system underneath the "strong" economy … and saw reasons to be alarmed.
They paid attention to the people and signs others were ignoring …
… so they could be proactive to get in position to prosper while there's still time.
TODAY, there are record levels of consumer, corporate, and government debt …
… and rising interest rates are already triggering loan defaults … to levels not seen since the 2008 crisis.
Stocks indexes are setting bubble highs … and market volatility suggests traders are ready to run for the exits … crashing prices … at the first sign of recession.
And that's just some of the more obvious challenges facing Main Street investors.
But there's GOOD news …
Many successful investors prospered through past market disruptions and YOU can too.
By finding new ideas, strategies, and the right experts you're better able to see what's coming sooner …
… so you can be proactive preparing YOUR business and portfolio to both survive and THRIVE through the next crisis.
Future of Money and Wealth brings YOU important insights from many top experts … so YOU can be more aware and prepared.
Eavesdrop on the Experts …
Imagine being a fly on the wall while some of the biggest brains in economics and investing share expert insights and discuss the most pressing issues facing investors today ..
You don't have to imagine … because the Future of Money and Wealth is all on videotape and ready for YOU to watch from the comfort of your own home or office!
Just ONE good idea can make or save you a FORTUNE …
Explore the future of money and wealth with people well-qualified to have an opinion …
Speakers include Rich Dad Poor Dad author Robert Kiyosaki and outspoken financial pundit and money manager Peter Schiff.
Both men are famous for LOUDLY warning the 2008 crash was coming … in spite of being mocked by mainstream financial media.
Back then the economy was STRONG … but the financial system was FRAGILE. And while many "experts" couldn't see it … Kiyosaki and Schiff did.
And while Federal Reserve chair Ben Bernanke was DEAD WRONG … Robert Kiyosaki and Peter Schiff were RIGHT.
Today Robert Kiyosaki and Peter Schiff are concerned again. And this time they're not alone.
Fannie Mae (yes, THAT Fannie Mae … the one making most of the mortgages in the U.S.) chief economist Doug Duncan points out that most of his predictions from last year turned out to be eerily accurate …
… and then reveals when he thinks the NEXT recession will strike (it's not that far away)
And that's just one of TWENTY powerful expert presentations and panels recorded at the Future of Money and Wealth conference.
Other important topics include …
Where real estate is likely headed … and which niches are best positioned for profit
Why oil and gas are likely headed higher … and the important impact on the economy and opportunity for investors
The fascinating rise of block-chain technology … and how crypto-currencies are changing the future of money and wealth
… PLUS a shocking revelation about the RAGING currency war between the U.S. and the tag team of Russia and China.
Far Away But TOO Close to Home …
You'll discover there's a WHOLE LOT MORE to the sparring between Uncle Sam and Russia and China than the mainstream media lets on.
And while it may seem like it's far away from YOUR income and investments … it's NOT.
If you earn, save, or measure your wealth in dollars …
… you REALLY need to understand the Future of Money and Wealth.
Nearly 400 people in the live audience at the Future of Money and Wealth conference were blown away. They called it "life-changing", "eye-opening", and "invaluable".
But don't take our word for it … watch for yourself …
Here's the GREAT NEWS …
We videotaped the ENTIRE event … all TWENTY presentations and panels …
… nearly fourteen compelling hours of essential education …
… and we've organized them all into one powerful online video series.
Now YOU can hear directly about the Future of Money and Wealth from Robert Kiyosaki, Peter Schiff, Doug Duncan, Chris Martenson, Tom Wheelwright, Brien Lundin, Simon Black, G. Edward Griffin … and MANY other top experts.
You may not know who all these people are right now … but you'll be REALLY glad to hear from them.
Their wisdom is impacting the lives of many millions of people all around the world … and it can help you too.
Real World Investors React …
It's one thing to hear and understand what's happening in geo-politics and macro-economics. It's another to decide what to DO about it at the micro-level.
So we included lots of practical insights from a great collection of niche experts, including …
---
Adam Taggart
Adam started his career as investment banker and saw first hand how broken Wall Street is. Later, he helped a company go from start up to acquisition in Silicon Valley. Today, Adam and his partner Chris Martenson develop and share ideas to help people prosper even when the world is full of uncertainty.
---
Kathy Fettke
Kathy's a highly successful real estate investor, syndicator, and investment club leader.
She's also a frequently featured expert real estate pundit in media and at conferences.
---
Gene Guarino
Gene's a recognized leader in the residential assisted living facilities investing space. He's a trained, but not practicing Certified Financial Planner. Gene saw opportunity in solving one of the major problems facing an aging demographic … and grabbed it.
---
Beth Clifford
Armed with a formal education in classical economics and graduating with honors, Beth cut her business teeth on the streets of Wall Street.
Today she's CEO of a groundbreaking offshore real estate development and construction company.
---
Brad Sumrok
Brad freed himself from the corporate grind in less than 5 years by investing in apartment buildings.
The 2008 financial crisis crushed many homeowners … and made many apartment investors multi-millionaires. Brad not only built a portfolio that survived the crash … he thrived through it.
---

David Sewell
David is a Canadian-born international agricultural investor and entrepreneur operating in Latin America.
With an MBA in Corporate Finance and an extensive background in real estate, securities, syndication, and international business … there's not much David hasn't seen.
---
Damion Lupo
Damion is a modern-day financial renaissance man with expertise in real estate investing, precious metals, and crypto-currencies. He specializes in strategies using alternative assets and sheltering wealth from predators and taxes through qualified retirement plans.
---
Patrick Donohoe
Patrick is a financial strategist and an expert in the unique use of life insurance contracts for enhanced cash management and private banking.
He has a degree in economics, hosts his own financial podcast, and is an avid student of economics, investing, and financial history.
---
Dana Samuelson
Dana has been in the precious metals business for decades.
He owns and operates a long-established precious metals and numismatic coin dealership, and is past-President of the Professional Numismatic Guild.
---
It's said to truly understand a subject, you need to study it from multiple perspectives.
Wealth that took a lifetime to accumulate can be lost or severely diminished in a financial crisis.
To survive and thrive when a financial system collapses or resets takes understanding, awareness and preparation. Future of Money and Wealth is an affordable, fun, and easy way to get started!
A tremendous value …



This program cost MANY thousands of dollars to produce. With travel, hotel and registration … every person at the taping paid thousands.
And the information in this video series is EASILY worth thousands of dollars … because just ONE great idea can make or save you a FORTUNE.
So we could charge a LOT more for this program … and it would be totally worth it.
And of course, we need to charge SOMETHING to cover costs … AND more importantly, so you have enough skin in the game that you'll actually watch it all.
But as you'll see … it's important to get this vital information out to as many people as possible. So we're making it a no-brainer …
Get ALL 20 videos … 14 hours of compelling content …

for only $497

(regularly $1997)
PLUS a SPECIAL BONUS when you act today … the Strategic Real Asset Investing webinar.

HUGE value … great price … powerful, life-changing information. But ONLY if you watch it!
Remember … what you don't know that you don't know could cost you a fortune … just ask all the people blind-sided by the last financial crisis.
"An investment in education pays the best dividend."
– Benjamin Franklin
Good advice. No wonder Ben's on the $100 bill.
Now it's decision time …

You've read this far for a reason.
You're concerned about the future … YOUR future … but while it's easy to be interested, it takes an investment of time, money and effort to actually get educated and busy implementing.
But if you think that's a burden …
Consider the price of NOT being informed and prepared …

And even if "this time it's different" (famous last words) …
.. and there's never going to be another financial crisis … sunshine and unicorns for as far as the eye can see …
Which is worse … to be prepared and not have a crisis … or to have a crisis and not be prepared?
Remember, the course you don't watch can't help.
Whatever you have, you've worked hard for.
And remember … the flip side of a crisis is opportunity, so it's not gloomy … there's a lot to look forward to and plan for.
For the informed and prepared … the future is bright. But for those who aren't … not so much.
With the stakes this high, it's time to …



To your prepared and prosperous future,
Robert Helms and Russell Gray
Hosts
The Real Estate Guys™ Radio Show
Producers of Future of Money and Wealth
P.S. Think about how much financial education you got in school. Most people get NONE … and so they're easily herded into a system designed to feed the banks interest, the government taxes, and Wall Street commissions and fees.
Worse, without context … it's nearly impossible to recognize major problems forming … while bankers, politicians, and financial media claim all is well.
Future of Money and Wealth will shock and enlighten you … and help you prepare yourself and your portfolio to PROSPER through what many experts believe is an inevitable economic re-set.
You're a click away from changing your future …
Get ALL 20 videos … 14 hours of compelling content … for

only $497

(regularly $1997)
PLUS a SPECIAL BONUS when you act today … the Strategic Real Asset Investing webinar.
Just ONE good idea can make or save you a FORTUNE …