Pension Problems Piling Up …

Anyone paying attention knows the world is facing a global pension crisis.  And if you don't think it will affect you … think again. 
Consider this report recently issued by the Federal Reserve Bank of Chicago …
How Should the State of Illinois Pay for Its Unfunded Pension Liability?  The Case for Statewide Residential Property Tax 
"The State of Illinois has a very large unfunded pension liability and will likely have to pay much of it off by raising taxes." 
And guess what?  Illinois isn't the only place with pension problems.  California is a HUGE mess too … as is much of the country.
According to this report from The Pew Charitable Trusts, only four states had at least 90% of the assets needed to pay promised benefits.
It's BAD.  And the Federal Reserve apparently wants to tax property owners to fix it. 
"In our view, Illinois's best option is to impose a statewide residential property tax …"
" … the tax rate required to pay off the pension debt over 30 years would be about one percent."
 But it gets WORSE … are you sitting down?  This is SHOCKING …

"There are good reasons to pay off … pension debt through … residential property tax … home values go down …"
" Current homeowners would not be happy, but … would not be able to avoid the new tax by selling their homes … because home prices should reflect the new tax burden quickly."
In other words, prices will crash, and upside-down homeowners are trapped.
Nice.
In a presentation at Future of Money and Wealth, we warned that financially strapped governments would turn desperado.  This is a classic example. 
This isn't hyperbole or conspiracy theory.  We don't make this stuff up.  These are the Fed's OWN WORDS.  You can (and should) read them yourself. 
Here's a link to a PDF we highlighted to make it easy for you.   And here's a link to the Chicago Fed's website where you can see the source with your own eyes.
The writing is on the wall.  Property owners are easy prey because the asset is right out in the open.
BUT … the low hanging fruit are properties in jurisdictions where the desperado taxman has authority.
That's why many savvy investors park wealth in non-domestic property … in countries where the tax burden is small.
If you've been following us for any length of time, you've been bombarded with invitations to come to Belize.  And this is another one. 
We don't understand why EVERYONE reading this wouldn't drop everything and immediately register for the next Belize discovery trip … and learn how to invest in offshore real estate.
You don't need to be a multi-millionaire to diversify your wealth internationally. 

 

But you do need to get educated and connected.  

 
The Belize discovery trip is a great way to start.
And the trip is not just relatively affordable … it's FUN! You get a multi-day semi-private educational tour personally led by our very own Robert Helms.
And one last suggestion on the educational front …
We videotaped the entire 14 hours of the Future of Money and Wealth conference … and you can click here to order the entire collection of Future of Money and Wealth presentations and panel discussions.
In spite of all the rosy economic rhetoric … and yes, there are some good things happening … there are still some BIG landmines out there.
This latest trial balloon from the Fed should be a wake-up call for all real estate investors.  Isn't it prudent to explore options while there's still time?
---
More From The Real Estate Guys™…
The Real Estate Guys™ radio show and podcast provides real estate investing news, education, training and resources to help real estate investors succeed.
Is investing offshore right for you?
International investing can be both exciting and daunting. In our fourth installment of the Profitable Niches series, we hope to demystify the process for investors looking to cross some borders.
Every investment has a risk … you just have to learn how to evaluate the risk and the reward so you can choose wisely.
In this episode of The Real Estate Guys™ show you'll hear from:
Your world-traveling host, 

Robert Helms

His petrified-of-planes co-host, 

Russell Gray

CEO of Mahogany Bay Village and international investor,

Beth Clifford
---
Listen
---
Subscribe
Broadcasting since 1997 with over 300 episodes on iTunes!
---
Review
When you give us a positive review on iTunes you help us continue to bring you high caliber guests and attract new listeners. It's easy and takes just a minute! (Don't know how? Follow these instructions).
Thanks!
---
Expand your horizons with international investing
Our guest has made a name for herself in international investing.
The CEO of Mahogany Bay Village and a pro at international resort investing, Beth Clifford started expanding her own real estate business by moving into different states.
It wasn't long before she got an itch to start looking outside the United States.
She's a great example of someone who's become a success by opening up her geographic horizons.
"It's always convenient to live and invest in the same place, but real estate is about location," Beth says. Investors have to look beyond what is outside their bedroom windows.
International investment also provides an opportunity to diversify and put your assets into different baskets.
Whether you're an investor looking to expand beyond your state of residency or your country, Beth says the methodology is the same.
To invest smartly, you have to understand the market, laws, and culture of the place you'd like to invest in.
And just because there might be a learning curve doesn't mean you should shy away from good opportunities.
Take what you've learned and expand it into another arena, whether that's a new asset class in the same location or the same asset class in a new location.
Either way, you expand your world—and get the chance to become an expert all over again.
When you've learned one new market, it's easier to get to know a second one, Beth notes.
And … "It's all about teams," she says. As someone who owns, invests, and develops in multiple countries, Beth has learned the value of a talented team.
Let's talk about taxes
As soon as you cross a country border, you have to understand an entirely new tax system. That's why Beth has separate development companies for properties inside and outside the U.S. … and why she enlists professional help when it comes to accounting.
Although taxes can be tricky, owning property and businesses outside of the United States can reap great tax benefits.
Despite that, some tax professionals still make a habit of creating fear, uncertainty, and doubt for investors who would like to make some money across country lines.
Beth recommends shopping around for an informed professional … because although the attorneys make it seem hard, there are really only three documents you need to complete each year.
She recommends professional assistance for at least your first two years, until you have a solid understanding of the basics.
One thing to be aware of? Currency arbitrage and exchange. If you're unaware of currency issues, they could bite you. Make sure you understand whether you can easily exchange currency and whether the jurisdiction you're investing in is neutral.
A relationship business
Real estate is a relationship business. And especially when investing beyond your familiar boundaries, building local relationships is key.
We asked Beth how to she expands her network across borders.
"I ask for help when I go into a market," she says. Investors should have "an attitude of humility, not hubris."
The first thing Beth does is look for the Class A players in a given market. Who are the top three law firms, employers, development companies?
Beth seeks out the movers and shakers … then picks their brains for advice.
"A players fly with A players," she says. "It's the rule."
Networking doesn't cost you money … and it gets you into the contact database of the best and brightest.
Once you've sought out the best, go in with the intention to learn. Ask these bright business people how they've obtained their success and where they see YOU going wrong or right.
The goal is to find team members who provide value to you … and are excited to do so.
And one business relationship can net literally millions of potential customers.
It's all about leveraging yourself.
Is making connections any different in a foreign country? "People are the same everywhere," says Beth.
Basic human connection is the key, no matter where you go. People want the same things … so connect on a common level.
Thinking about making the leap?
Wondering whether you're cut out to be an international investor?
Beth recommends starting by test driving the market. Do a due diligence tour outside of the U.S. … like one of our discovery trips.
It's a great way to get to know the area in which you might be investing, educate yourself on the culture and special considerations, get to know local movers and shakers … and have some fun.
Seeing how others put together international investments can be eye-opening, says Beth. Discovery trip attendees get a year of education … in four days.
So get there … and see what awaits you beyond the horizon.
---
More From The Real Estate Guys™…
The Real Estate Guys™ radio show and podcast provides real estate investing news, education, training and resources to help real estate investors succeed.
Planting Your Flag in Panama
Modern Panama City is known as "The Business Hub of the Americas," and it's easy to see why.
This must-see Central American destination is surrounded on all sides by Caribbean and Pacific beaches and filled with pristine rainforests and a thriving cultural mix.
In this report, you'll receive a brief but thorough overview of Panama's history, government, and economy … and what it all means for you as an investor.
You'll explore fascinating features of this business-friendly country that draw investors and tourists alike. Not only will this report familiarize you with Panama's stunning attractions and excellent cuisine … You'll also learn why Panama is the perfect place for investing in one of the most rapidly growing real estate investment opportunities: timber.
Discover why timber is considered one of the safest investments … and why Panama is the ideal place for timber reforestation efforts (and nice returns!)


To receive your complimentary copy of Teak Hardwood's market report, Planting Your Flag in Panama, simply fill out the form below …
We all know shift happens…and it can be messy.
But rather than complain about it, nimble and resourceful investors find new markets, strategies and product types to keep their portfolio chugging down the track.
Of course, for professional fund managers this is nothing new.  But for most day-to-day nose-to-the-grindstone real estate investors, the idea of investing even just outside their own neighborhood can be daunting.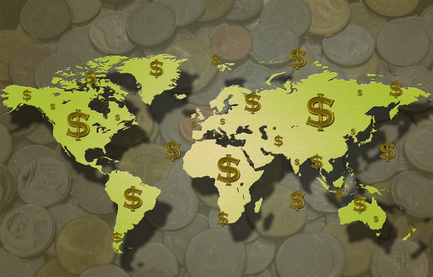 So spend a lot of time traveling around and sitting down face to face with some of the smartest investors on earth…and that's exactly what we do in this episode.
In the studio for this edition of The Real Estate Guys™ Radio Show:
Your engineer of education, host Robert Helms
His coal-shoveling co-host, Russell Gray
Special guest, noted money manager and publisher of the Gloom, Boom and Doom Report, Dr. Marc Faber
Like it or not, believe it or not, follow it or not…central bank policy around the world…and especially the issuer of the world's reserve currency, The Federal Reserve Bank of the United States…is affecting the prices of everything including stocks, bonds, mortgages, real estate…even wages.
And it isn't just the central banks.
Ever since President Nixon opened up trade with China and President Clinton signed the U.S. up for NAFTA (North American Free Trade Agreement) and the World Trade Organization (WTO), the globalization of the economy has changed the way money and prosperity flows around the world.
These macro factors trickle down to Main Street consumers (your tenants) and investors (you)…from the value and future of those dollars you're trying to accumulate…to the interest rates you pay on your mortgages…to what your building materials and labor costs…and how much money your tenants can afford to pay you in rent.
Our special guest, Dr. Marc Faber is a Swiss born magna cum laude PhD in economics.  From 1978 to 1990 he was the Managing Director of Drexel Burnham Lambert (HK) Ltd.

In 1990 he set up his own business, Marc Faber Limited, which acts as an investment adviser and fund manager.  If you watch financial TV, you've probably seen him more than a few times.
Since 1973, Dr. Faber has lived and worked in Asia…with offices in Hong Kong and a residence in Thailand.
All that to say, Dr. Faber is not only a smart guy…he's very experienced, highly regarded and he's got a VERY global perspective.
And he likes real estate right now.
Faber says we're not really in a currency "war"…because central banks appear to all be working in a coordinated effort to devalue their currencies.
This means the "money" you work so hard to accumulate is likely to lose much of its value over time.  For the U.S. dollar, that's a trend that's been going on for 100 years…and in spite of the dollar's recent "strength" relative to other currencies that are falling faster…it's probably going to continue.
So smart money managers and rich investors are looking for alternatives to currencies as place to store wealth.   Recent record auctions for fine art is an indication of this.
But you don't have to be a billionaire to see the writing on the wall…or to put yourself in a position to both survive and thrive.  Faber say you're better off with real assets…like real estate...versus paper assets like stocks.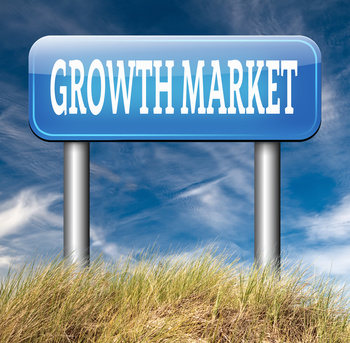 Some think he's crazy because the stock market is BOOMING.
Faber thinks the stock valuations are a big BUBBLE.  And the problem with bubble driven booms is when the air comes out, those phony values crash.  So the BOOM becomes GLOOM…and for those out of position…it's DOOM.
So listen in to our conversation with Dr. Marc Faber…and consider how you're positioned…in case the shift hits the fan.
Listen Now:
The Real Estate Guys™ radio show and podcast provides real estate investing news, education, training and resources that help real estate investors succeed.
Imagine standing at your front window and suddenly you see a horrific car crash…right in front of your house!
You rush outside and see the driver open the door, get out and lean against the crumpled car.
Relieved that the driver doesn't seem to be severely hurt, you pick up your phone and call 9-1-1.
BUT….
While you're dialing your phone, what you don't see is your panicked neighbor running out of her house screaming frantically.
Because blocked from your view is a small child, who's been violently thrown from the car, and is now lying bleeding and limp against the curb.
You missed the horrific consequence of the accident because your perspective and focus didn't allow you to see the whole scene.  But your neighbor, who had a different view, could see more of what happened and was able to react more appropriately.
The point is that one's perspective and focus often has a profound affect on one's reaction to an event or set of circumstances.  The lesson is that it's crucially important to maintain a broader perspective, especially when potentially cataclysmic events are looming and the stakes are high.
But because history moves slowly and we're so busy with our noses planted firmly against the proverbial grindstone, it's easy to miss or misinterpret high stakes events which are unfolding all around us.
As we're shared many times on our radio show, we missed some of the warning signs leading up to the sub-prime crisis and subsequent financial crisis.  Since then, we've been substantially more attentive to the bigger picture, including spending time with and listening to really smart folks who spend most of their time looking at the bigger picture.
Our 2014 Investor Summit at Sea™ had one such person as a late addition faculty member, so we didn't miss the opportunity to grab the microphones and have a chat about what the lessons and opportunities today's investors can glean from a closer look at world history.
Sitting in Honduras behind the silver mobile microphones of The Real Estate Guys™ radio show:
Your historic host, Robert Helms
His archaic co-host, Russell Gray
Returning guest, world traveler, history student, entrepreneur, investor and quintessential Sovereign Man, Simon Black
Simon Black could be called the most interesting man alive, except he doesn't have a beard or drink Dos Equis.  Of course, we don't find either of those two things all that interesting, but what do we know?
What we do find extremely interesting is Simon's background in military intelligence and his passion for sharing great ideas with people.  He's an intense, data driven student of history, economics, business and investing.
Simon is a perpetual traveler.  He visits dozens of countries every year.  Along the way, Simon invests, establishes business and personal relationships, and sends out his daily thoughts and observations, which he calls Notes from the Field.  We read them every day.  Good stuff.
Simon's presentation on our 2014 Investor Summit at Sea™ was one of the most popular and created a lot of excitement.  He had lots of charts, graphs, data and historical references.  The bottom line is that history tells us that the United States' reign as the world's dominant economy and currency is coming to an end.
Find that hard to believe?  You're not alone.  But it's hard to refute the evidence.  It's just our normalcy bias that wants to override our intellect to tell us, "It can't happen here".
The facts remains that we're due for a change.  The conditions which precede change exist today, just as they have in the past when similar substantial changes have occurred in global history.  The U.S., like the many dominant powers before her, aren't immune from the consequences of economic decisions that always precipitate the forfeiture of preeminent status.
And while change can be scary, it's usually only really bad for those who are completely unaware and unprepared.  Simon's mission (and ours too) is help make sure you're well prepared.
Simon says this is an unprecedented era of opportunity.  Why?  Because the flip side of any problem is an opportunity.
Such as…
The Calorie Crunch
One of the greatest opportunities Simon sees is in agricultural investing.
The evidence says more people are coming and less arable land will be available for food production.  Obviously, there's a real estate play here.  But it's more than that.  Your tenants are crops, which are commodities.  And commodities often respond well to falling currencies.  It's something we cover in our Real Asset Investing report, which was the theme of the 2014 Summit.
Simon thinks agricultural investing is an even more obvious opportunity than trying to profit from or hedge currency fluctuations.  The best we can hope for is that food prices rise because of supply and demand.  It's possible we could have food shortages.  In any case, the owner's of farm land (the means of food production) stand to do very well in the decades to come.
Bet on People
Simon closed his remarks on the Summit and in our interview with optimism.  Although history tells us that some chaos is coming, it also tells us that humans have a long and remarkable track record of re-organizing themselves into a better world after each major shift.
Part of that process is education and entrepreneurship.  If you're reading this, then you're probably a part of the solution.  Good job!
Simon holds an annual entrepreneurship camp for young people to help accelerate their development and prepare them for a brave new world.  Our youngsters are our future and we applaud any and all efforts to develop them.  Kudos to Simon for making this a priority.
We encourage you to invest in the young people around you.  Share your time, wisdom and encouragement.  If you are a young person, invest in yourself.  And encourage your friends to pour their energy into learning how to build businesses and investment portfolios that provide products and services that serve people.
Simon says this is a GREAT time to be alive.  We hope you agree. It's an era of unprecedented opportunity.
So listen to this insightful interview with sovereign man Simon Black and consider how you can position yourself to earn profits and serve people as the world undergoes continued change.
Listen Now:
Want more? Sign up for The Real Estate Guys™ free newsletter
Don't miss an episode of The Real Estate Guys™ radio show! Subscribe to the free podcast
 Stay connected with The Real Estate Guys™ on Facebook!
The Real Estate Guys™ radio show and podcast provides real estate investing news, education, training and resources that help real estate investors succeed. Visit our Feedback page and tell us what you think!
Being homeless isn't something most investors aspire to.  Then again, it depends on your definition of homeless.
In this episode, we visit with a man who is a self-described "perpetual traveler".  As such, he doesn't really identify with any particular country.  He's what you might call a sovereign man.
What does that have to do with real estate investing?  That's what we wanted to know!
Planted behind the microphones under The Real Estate Guys™ cone of silence:
Your perpetual host, Robert Helms
Our special guest and sovereign man, Simon Black
Many investors buy property wherever that happen to live.  It's a great strategy if you're in a great market.  But what if you're not?
We say, "Live where you want to live, but invest where the numbers make sense."  Then again, there may be more to your investing choices than simply return on investment.  Some markets make sense for other reasons.
Some investors are concerned (and rightly so) about things like privacy, asset protection, personal security and lifestyle.  And in a rapidly changing world, there's a lot to think about!
Now you may be a raving fan of big government, deficit spending, and ever-increasing regulation.  Or you may think that all of that is a short path to economic and societal collapse.  We're not here to debate the right or wrong of what's going on. We just want to understand the possible outcomes and put ourselves in the best position to survive and thrive.
Regardless of your feelings about the the size and scope of government, it seems quite obvious that government is getting bigger and more expensive throughout much of world, and certainly in the United States.
So who in the world is Simon Black?
Simon Black (not his real name) is a kind of mystery man.  He claims to have a background in military intelligence who eventually came to distrust the U.S. government he enlisted to serve.  Interesting….but so what?
As a result of his experiences in government, Simon decided to step back and look at world dynamics from something other than a U.S. centric point of view. To gain this perspective, he began to study, travel, explore, invest and muse.  We discovered him through reading several of his many musings.
We always find conspiracy theories interesting, but they aren't really easy to invest in. And we're not saying Simon is a conspiracy theorist, but he certainly does question some of the motives behind ever-growing governments.
Nonetheless, some of Simon's observations about the economic and political happenings around the world translate directly into things like population growth, demographic shifts and land use.
Land use!  Okay, NOW it starts to get interesting.  After all, we are The Real Estate Guys!
We like real estate because it serves essential human needs.  This means, for the right real estate, people will pay to use it.  Duh, right?
The key then is to identify what makes a chunk of dirt "right" for what and for whom.  Ahhhh…now it gets a little tougher.
Obviously, in a society where people and the economy are growing, real estate investing is easy.  Just buy anything people can live or work in.
But what happens when that wave of prosperity recedes?  Detroit used to be the United States' wealthiest city.  California used to be a compelling reason to "Go west, young man" because it was a low cost land of opportunity.  Not today.
The point is that things change.  And the pace of change today is greater than at any other time in history.  This means it's important to pay attention to what's going on.  You don't want to get left behind…or worse, trampled.
So we set up a secret meeting with Simon Black to find out what his world travels have taught him.  It may well be a perspective you've never heard before.  We think you're going to be intrigued at the very least.  And who knows, you may just be enlightened into a whole new style of real estate investing!
We've long been enamored of diversifying into global markets.  Stock and bond investors have been doing it, so why shouldn't real estate investors?
And while we know that income property is valued by the income it produces, we've also learned that sometime it isn't what sits on top of the land that makes it valuable.  Sometimes, it's what comes out of it.  Just ask Jed Clampett (that's a reference to The Beverly Hillbillies, in case that got by you younger folks).
Simon sees a whole new opportunity, and it isn't about oil.  But we don't want to spoil it for you, so take a listen.  And as you do, think about how many people share Simon's concerns about privacy, private property rights; less dependence on big, easily controlled and disrupted institutions and supply chains.
You may or not look at the world the way Simon Black does.  And banks, governments and multinational corporations may continue to be the dominant economic and political forces they are for many decades to come.  If so, how does it harm you to have a modest Plan B in place?
And if these big institutions struggle, wouldn't it be nice to have at least a little bit of independence and anonymity?  History tells us that when major institutions that the masses depend on for their essentials falter, the resources of the prudent often come under attack.  You may not be able to avoid that forever, but why be the low hanging fruit?
Since real estate is a fundamental component of human survival and prosperity, doesn't it make sense to have some of it in a variety of places – perhaps a little off the beaten path?
Think about it as you listen to our interview with international sovereign man of mystery, Simon Black.
Listen Now:
Want more? Sign up for The Real Estate Guys™ free newsletter
Don't miss an episode of The Real Estate Guys™ radio show! Subscribe to the free podcast
 Stay connected with The Real Estate Guys™ on Facebook!
The Real Estate Guys™ radio show and podcast provides real estate investing news, education, training and resources that help real estate investors succeed. Visit our Feedback page and tell us what you think!
Money is flowing around the globe, seeking opportunity and avoiding risk.  But where is it going and why?
We're always fascinated by trying to figure out where the puck is going (a hockey quote by Wayne Gretsky) .  And (to horribly mix metaphors), sometimes you need to get a bird's eye view to see the whole field.  But (to worsen the metaphoric catastrophe), if you want to ride the wave of capital flowing around the globe, you have to take time to study the trends.
Does all that sound like hard work?  It is!  But we're here to help.
So for this episode of The Real Estate Guys™ radio show, host Robert Helms ditches co-host Russell Gray and flies solo to Orlando, Florida to attend the RE/MAX Encounter the Americas conference.  While there, he captures interesting interviews with three gentleman who are in great positions to offer valuable perspectives on the trends in global real estate.
Behind the microphones, but ahead of the puck, for this episode:
Your think globally, but drink locally (brewed beer, that is) host, Robert Helms
RE/MAX VP of International Business Development, Larry Oberly
RE/MAX VP of Latin America, Ricardo Cardenas
The RE/MAX Encounter the Americas conference brings together company leaders and agents from all over the world, with an emphasis on Latin America and the Caribbean.
And because RE/MAX is one of the biggest players in real estate brokerage, they have lots of data, both statistical and anecdotal.  So we're excited to bring you the Cliff's Notes from these high level execs.
Larry Oberly's job is to expand the RE/MAX network around the globe.  To decide where and how to get into various markets, he gathers data from professional associations, local agents and search patterns on RE/MAX websites.
Think about that.  Before people move or invest in a market, they start doing research.  And when they get serious, they start honing in on neighborhoods, properties and price points.  These days, almost all of that happens on the internet, providing valuable insight to a guy like Larry.
Now even though this conference is about the Americas, Larry has some very interesting comments about China.  It's no secret that China has tons of money.  And some of that money is making its way into real estate in the Western Hemisphere.  What's even more interesting is why.  But you'll have to listen to Larry to get the answer. 😉
Next up is Ricardo Cardenas.  This interview is worth listening to just because Ricardo has the coolest Latin accent.  But of course, the big bonus is the insights Ricardo has to share about what's happening in his part of the world.
Even though Brazil is part of the group of emerging growth economies known as the BRICs (Brazil, Russia, India, China), it isn't the only strong economy in the south of the Western Hemisphere.  And as these nations make more money, more real estate business is being transacted with both domestic and foreign buyers.  In other words, people want to buy property there.
Ricardo shares some of the work being done to improve business systems, professional cooperation and standards of real estate brokerage practice.  Just as standardized hardware and software protocols have made computers more friendly and accessible to more people, so will increasingly standardized real estate practices attract more buyers and their money to these markets.
It's all part of the critical infrastructure which facilitates the flow of capital to and from real estate markets along the international financial highway.  We watch it because it helps us anticipate where and how fast money will flow into a market.
Last, but certainly not least, Robert reconnects with John Turley, our good friend, 2013 Investor Summit at Sea™ faculty member, and top real estate broker in the country of Belize.  If you've been listening to the show for awhile, you know we've had John on before – and that The Real Estate Guys™ LOVE Belize.  In fact, John is a featured speaker on our Belize field trips.
Now John's perspective on international real estate is a little different than Larry's or Ricardo's because John is focused on Belize.  And rather than a top down view, John is in the streets every day talking with real life home buyers, investors and developers about where they come from and why they're interested in a place like Belize.  That's how we got to know him.
As an American ex-pat who brought his family to Belize and set up shop in 2005, John has his personal perspectives to share.  But what's really interesting is what he's observed about what's going on around him in his seven years and living working in Belize
For a market place that owes a big part of its revenue to tourism, you'd think the dour U.S. and European economies would have taken its toll on Belize real estate.  Not so.  We're pleasantly surprised to find that values in the Belize real estate market never really tanked like they did in so many over-leveraged and over-built markets.
And as for tourism in Belize, John tells us that 2011 was a record year and that 2012 is outpacing 2011 by double digits. More, tourism to Belize is above the peaks of 2005 before the recession ever hit.  Very impressive – and consistent with the feedback we got from the Shared Ownership Conference interviews previously broadcast (Look for Getting a Slice of the Pie on our Listen page)
So big lesson:  be careful not to look at the world only through the filters of your own perspectives and paradigms.  How it is for you and where you are may not be indicative of what's happening in other places.  That's why we make it our mission to get around to these other places and learn how other people are seeing things.
But we know it's hard for you to fly all over the place like we do, but no worries.  That's why you have us.  Enjoy!
Listen Now:
 Want more? Sign up for The Real Estate Guys™ free newsletter
Don't miss an episode of The Real Estate Guys™ radio show! Subscribe to the free podcast!
Stay connected with The Real Estate Guys™ on Facebook!
The Real Estate Guys™ radio show and podcast provides real estate investing news, education, training and resources that help real estate investors succeed. Visit our Feedback page and tell us what you think!
Emerging economies, free(er) trade, high speed communication and the troubled financial systems of the U.S. and Europe all add up to people, money and opportunities moving around the globe in unprecedented fashion.
It's a lot to keep up on!  But have no fear, The Real Estate Guys™ are here!
In the studio, behind the shiny silver microphones for another scintillating soiree into broadcast excellence:
Your emerging, high speed host, Robert Helms
Your troubled co-host, Russell Gray
In this episode, we flip the mirror around and look at the world from a different angle.  Now that we're big shot international podcasters (being downloaded in over 160 countries!), we can't just look at the world exclusively through our U.S. centric eyeballs.
Besides, we've discovered through our recent trips to South Florida and Phoenix, that non-U.S. citizens are actively buying U.S. real estate that they view as being on sale.  So even if you're a U.S. citizen with no interest in off-shore investing, your domestic real estate is being affected by foreign activity.
Plus as the Chinese economy continues to climb up the food chain (nipping at the heels of Uncle Sam at last check), wealth being created overseas is affecting markets all over the world.  One of our fastest growing audiences is in Australia.  What's the connection?  Australia is a big exporter of commodities to…drum roll please…China!  And how's Aussie real estate been doing?  Pretty hot for quite some time.
And just so you don't think it's just all about China, Brazil is starting to light up the economic scoreboard also.  Our sources tell us the Brazilians make up a significant chunk of the buyers gobbling up South Florida real estate.
And don't forget the Canadian dollar, eh?  It's been strong against the U.S. greenback, making U.S. dollar denominated assets more attractive.  It's too bad old guys like us don't get more attractive when our dollars gets weak…but we digress.
Our point is, as we all learned as children at Disneyland, it's a small world after all.  And what happens in the big economies of the world, can affect you – pretty much wherever you are.
So, listen in as The Real Estate Guys™ talk trends in global real estate – and consider how those trends might create opportunities or challenges you should be aware of.  Hey!  It it was easy, everyone would do it.  But if it can't be easy, you can count on us to make it fun!
And speaking of fun (warning: incoming shameless plug), we're getting close to last call for our fabulous annual Investor Summit at Sea™.  As of this post, we have investors coming from at least 13 different countries.  It's a great opportunity to build you global network and gain direct personal insights into real estate markets and mindsets from around the world.  To get in on the fun, click here now!
Listen Now:
The Real Estate Guys™ radio show and podcast provides real estate investing news, education, training and resources to help real estate investors succeed.
The world has changed! The internet has made it smaller, the economy has become much more global, and there are unprecedented opportunities to integrate real estate investing into an international lifestyle.  But if you're living in your home town, working at a day job and dreaming of going global, where do you start?  We invited someone we know that went from Corporate America to international real estate development to come in studio and tell us not only how and why she did it, but where she sees the opportunities in today's rapidly changing economy.
In the studio for today's show:
•    Your Host and Chief Globetrotter, Robert Helms
•    Co-Host and Travel Coordinator,  Russell Gray
•    The Godfather of Real Estate,  Bob Helms
•    Special Guest: International Real Estate Developer, Beth Clifford
This is a show we were super excited to do.  For many people, real estate investing means tenants and troubles that interrupt their lifestyle rather than enhance it.  But does it have to be that way?  We catch up with our good friend Beth Clifford, who made the leap from a day job to a dream job using international real estate as the vehicle.  Of course, we have lots of questions – and Beth is nice enough to hang out for the whole show and answer them.
We start out getting the Reader's Digest on Beth's career.  While the history is interesting, what's really useful is the mental process Beth went through to decide what she really wanted to do – and how real estate fits in.
Another very interesting topic of conversation comes up when Beth gives us the "big picture".  Now that she's gone global, what macro trends does she see?  What do they mean to her and her real estate strategies?  What can we learn from her experiences to make us better investors?  We have inquiring minds!
Beth also shares strategies she is using to gain competitive advantages in new markets – and how financial strength is much less important than you might think.  Whew! That's a relief – because this Great Recession has taken the wind out of a lot of folks' sails.  Knowing how to keep going when your financials aren't as strong you'd like is a key survival skill for a real estate investor.
We discuss the importance of taking into consideration demographics, migration patterns, social and technology trends; plus your personal assets and interests when selecting which markets you will invest in.  Careful planning on the front end can yield a portfolio that is both profitable and fun!  And let's face it, if you're not having fun…well, it's no fun.
Even though Beth is doing deals which have bigger numbers, the concepts she shares apply to everyone.  Enjoy!
Don't miss a show!  Subscribe to the Free Podcast
Want More?  Sign Up for The Real Estate Guys Free Newsletter!
Unless you've been living off planet, you know that the real estate world has changed dramatically in the last few years.  Why?  Because financing as we came to know and love it has all but disappeared.  But does that mean people have stopped wanting to buy real estate?  Of course not!
The idea of fractional (not "fractured", though many underwater property owners may feel that way) ownership isn't new.  It's a proven structure which is often used to allow people the opportunity to enjoy the use and ownership of resort properties.  But it's also a great technique for building a diverse portfolio of investment property.  And of course, you can combine resort property and your investment goals in what we call Lifestyle Investing.  That's one of our FAVORITE ways to invest!
We think market conditions are ripe for more people to consider fractional structures. So we decided it would be a good idea to talk to one of the biggest brains on the subject, Dr. Dick Ragatz.  Anytime you call someone "doctor", you know they're pretty smart.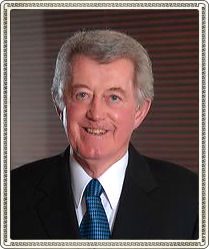 Dr. Ragatz has a Master's degree from the University of California at Berkeley and a Ph.D. in City and Regional Planning from Cornell.  He taught Housing Market Analysis at Cornell and also at the University of Oregon.  He's been an active participant and leader in many industry trade groups including the American Society of Planning Officials, the American Institute of Planner, the American Institute of Certified Planners, and our personal favorite, the American Resort Development Association (ARDA).  He won awards for outstanding contributions from ARDA in 1989, 1995 and 2006.
We could go on and on, but you get the point.  He's a really smart and accomplished guy, the kind you would want to sit down and talk real estate with.  So, since you couldn't do that yourself, we did it for you!
Check out this very informative interview with this highly intelligent industry leader.  Get the inside scoop on what's happening in one of the most interesting segments of the ever-changing real estate industry, courtesy of The Real Estate Guys Radio Show!  You're welcome.   😉
Don't miss a show!  Subscribe to the Free Podcast
Want More?  Sign Up for The Real Estate Guys Free Newsletter!