As of this writing, we're not sure what the Fed will do with interest rates, though it's widely expected they'll cut.
So as much as we'd like to talk about what it means to real estate investors, we'll wait to see what happens.
And even though mainstream financial media are finally paying attention to gold and the future of the dollar … these are topics we've been covering for some time.
But if you're new to all this, consider gorging on our past blog posts …
… and be sure to download the Real Asset Investing report …
… and for the uber-inquisitive, check out the Future of Money and Wealth video series.
After all, this is your financial future … and there's a LOT going on.
In fact, today there's a somewhat esoteric and anecdotal sign the world might be on the precipice of its next major financial earthquake.
But before you go full-fetal, this isn't doom and gloom. We're too happy-go-lucky for that.
It's more an adaptation of a principle from Jim Collins' classic business book, Good to Great …
Confront the brutal clues.
Of course, the original phrase is "Confront the brutal facts." But as great as data is, sometimes data shows up too late to help.
So, while facts may confirm or deny a conclusion … clues provide awareness and advance warning.
But just like with facts, you must be willing to go where the clues lead.
In this case, we're just going to look at one clue which has a history of presaging a crack up boom.
For those unfamiliar, a crack up boom is the asset price flare up and flame out that occurs at the end of an excessive and unsustainable credit expansion.
In other words, before everything goes down, they go UP … in spectacular fashion.
Here's a chart of the housing boom that eventually busted in 2008 …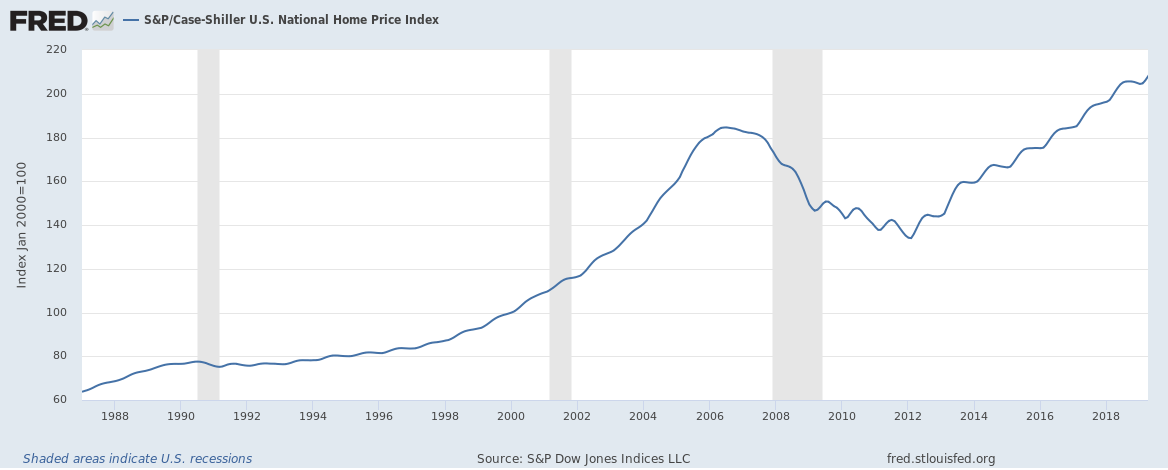 See the bubble that peaked in 2007? It's hard to miss … in hindsight. It's hard to see when you're in the middle of it.
Peter Schiff saw it in 2005 and published his book, Crash Proof, in 2006 to warn everyone. Few listened. Some mocked.
In 2008 it became painfully obvious to everyone.
Of course, for true real estate investors … those busy accumulating tenants and focusing on the long-term collection of rental income …
… asset prices are only interesting when you buy, refinance, or sell.
As long as you stay in control of when you buy, refinance, or sell … you can largely ride out the bust which often occurs on the back end of a boom.
And if you're paying attention, you use boom time as prime time to prep … and the bust as the best time to buy.
Today it's safe to say, just based on asset prices alone, we're probably closer to a bust than another big boom.
But the current run-up could still have more room to boom. As we said, it's hard to tell when you're in the middle of it.
Shrinking cap rates are one of the most followed metrics for measuring a boom.
Cap rates compress when investors are willing to pay more for the same income. That is, they pay more (bid up the asset price) for the same income.
But when the Fed says low-interest rates are the new normal, maybe it means so are low cap rates.
It's one of MANY ways Fed policy ripples through the economy … even real estate.
But there's another sign that's hard to see unless you're an industry insider, and while not scientific or statistical, it still makes a compelling argument the end is nearing …
Lending guidelines.
Think about it … booms are fueled by credit. It's like the explosive fuel which propels rising asset prices.
The only way to keep the boom going is to continually expand credit.
But any responsible head of household knows you can't expand credit indefinitely … and certainly not in excess of your capacity to debt service.
At some point, the best borrowers are tapped out. So to keep the party going, lenders need to let more people in. That means lowering their standards.
We still have a "backstage pass" to the mortgage industry and see insider communications about lenders and loan programs.
When this subject line popped up in our inbox, we took notice …
24 Months of Bank Statements NO LONGER REQUIRED
To a mortgage industry outsider that seems like a lame subject line. But to a mortgage broker trying to find loans for marginal borrowers, it's seductive.
It suggests less stringent lending criteria. Easier money.
Sure, the rates are certainly higher than prime money. But with all interest rates so low, they're probably still pretty good.
And these are loans with down payments as low as 10% for borrowers just 2 years out of foreclosure or short-sale. Hardly a low risk borrower.
Usually, lenders want to see TWO years of tax returns and a P&L for self-employed borrowers. They're looking for proof of real and durable income.
Not these guys. Just deposits from the last 12 months banks statements. And they'll count 100% of the deposits as income, and won't look at withdrawals.
So a borrower could just recycle money through an account to show "income" based solely on deposits.
The lender is making it STUPID EASY for marginal borrowers to qualify.
All of this begs two questions:
First, why would a lender do this?
And second, why would a borrower fabricate income to leverage into a house they may not be able to afford?
We think it's because they both expect the house to go UP in value and the lender is growing increasingly desperate to put money to work at a decent yield.
Pursuit of yield is the the same reason money is flowing into junk bonds.
And if the Fed drops rates as expected, it's likely even more money will move to marginal borrowers in search of yield.
Today, MANY things could ignite the debt bomb the way sub-prime did in 2008. Consumer, corporate, and government debt are at all-time highs.
Paradoxically, lower interest rates take pressure off marginal borrowers … while adding to their ranks.
It's hard to perfectly time the boom-bust cycle.
But careful attention to cash-flow protects you … whether structuring a new purchase or refinance. It means you can ride out the storm.
Meanwhile, it's smart to prepare … from liquefying equity to building your credit profile to building a network of prospective investors …
… so if the bust happens, you have resources ready to "clean up" in a way that's positive for both you and the market.
No one knows for sure what's around the corner … but there are signs flashing "opportunity" or "hazard".
Both are present, but what happens to you depends on whether you're aware and prepared … or not.
Until next time … good investing!
More From The Real Estate Guys™…
The Real Estate Guys™ radio show and podcast provides real estate investing news, education, training, and resources to help real estate investors succeed.
---
Love the show?  Tell the world!  When you promote the show, you help us attract more great guests for 

your

 listening pleasure!
Mass consumers of financial news and commentary get fed a steady diet of hope, hype, doom, and gloom.
That's because fear and greed are the two primary investor emotions.
So anyone selling anything to investors, from media to money management, are working overtime to stoke one or both of those primary emotions.
And if you're an A-student investor, you're diligently looking for insight and wisdom to build and protect wealth. As you SHOULD be.
But sometimes your diligence can make you overly vulnerable to sensationalism.
The problem isn't that reporters and pundits are pointing out problems. That's their job.
And of course, information and perspectives are necessary inputs for making good decisions. We need them.
And it's also not terrible that enterprising people develop products, services, and strategies to solve problems … and they're eager to offer them to you.
We all need solutions.
The REAL challenge is avoiding becoming paralyzed by skepticism, cynicism, or information overload.
"Even if you're on the right track, you'll still get run over if you just sit there."
– Will Rogers
Today, as financial conditions become more extreme and polarized, the noise levels are picking up. It's easy to just sit down and wait for clarity.
But even normal "safe zones" for triggered investors … like cash in the bank … are suspect. The world isn't working like it once did.
There's a good reason an iconic multi-billionaire investor like Ray Dalio is turning to alternative vehicles for wealth preservation in today's world.
Some might look at any of a number of significant factors as evidence that unsustainable problems mean we're at the end of the road.
And from their vantage point, they're 100% correct.
But in a 360 degree view, one vantage point leaves 359 others to consider.
Perhaps Helen Keller (who's primarily famous for being deaf, dumb, and blind … though she wasn't a pinball wizard) said it best …
"A bend in the road is not the end of the road …
unless you fail to make the turn."
It's a great quote which implies the value of both perspective and adaptability as key components of resilience.
Think about it …
If you put blinders on and see a path or a problem only through one perspective, when things change and the path curves, you can't see the bend … just the end.
Both the end and the bend are true … depending on your perspective.
There are people who developed a paradigm of financial management in the era of sound money … when currency and money were one and the same.
Back then, paper dollars weren't money. They were just claims on money … like a check or an IOU. You could redeem them for real money … silver or gold.
We address this in our Future of Money and Wealth video series.
In the era of sound money, savings was valuable and debt was dangerous. So people saved money and avoided debt.
But then the road curved …
The financial system changed. The value of the dollar became unstable with a long-term downward trend.
Inflation was no longer feared … but overtly and aggressively pursued and promoted as something good and necessary.
Debt became and remains both a hedge against inflation and a powerful tool for creating equity. Pro real estate investors make liberal use of it.
Interest paid on savings fell. So savers became losers, as our friend Robert Kiyosaki often points out.
Growing levels of private, public, and global debt was not just encouraged, but NECESSARY to prevent the implosion of the financial system.
And so, the era of perpetual exponential debt and deficits was born. That's the world we've been operating in for nearly 50 years.
Today, it seems the road is about to curve again. Some call it the end of the road. We're not so sure.
But we agree the odds of a quantum shift happening in the near future are high.
When the 2008 crisis kicked off with a mortgage industry meltdown, we were in the thick of it.
Not only did we operate a mortgage business, but we were launching an online television network for mortgage professionals.
The project was backed by a venture capitalist with no experience in the mortgage business.
When Fannie Mae collapsed, he cancelled the TV project, concluding "there's not going to be a mortgage industry."
From his perspective, it was the end of the road.
From our perspective, we believed people would continue to need homes and few would pay cash.
We reasoned that some way, capital would find a way to fund those loans and earn a profit. In fact, we saw big opportunity in private capital.
As for the mortgage pro TV network, we thought our opportunity actually got better … because now an industry in transition would need training, inspiration and news.
The VC saw the end of the road. We saw a bend in the road. We weren't smarter. Just well-advised with a broader perspective.
That's because our mortgage TV faculty included some of the smartest people in the mortgage business … so we had access to more perspectives.
So the big question every investor should ask today is whether they have blinders on …
… or if they've built a big enough network of smart people with diverse perspectives to help them see the bigger picture.
We know we can't hit every note in the symphony.
It takes an orchestra full of talented people all playing their perspectives boldly to help us all hear the complexity of the composition.
That's why free speech and passionate debate are the foundation of a functional society, boardroom, and family.
Ironically, in this internet enabled world, it's easier than ever before to burrow into an echo-chamber of like-minded thinkers. It's affirming and fun.
But it's narrow. And when the curve comes (and it will) and no one in your circle sees it until you're off the road in a ditch (or worse) …
…that's when you discover the value of the viewpoints you may have ignored before.
That's why we recommend you start or join an investor master-mind group … engage in book studies together and discuss current events …
… attend conferences like the New Orleans Investment Conference or our Investor Summit at Sea™, where you can hear from a variety of thought-leaders and experienced investors (even in asset classes and niches you're not involved in).
Sure, it's not as easy as sending all your money to a Wall Street enabled "wealth manager" … who have their own blinders on. But it's arguably safer.
Of course, if you're reading this, you're probably not inclined to blindly trust Wall Street anyway. But you also know the majority of people out there do.
And THAT creates a big opportunity for a real estate investor to create a syndication business to offer a new perspective to folks with an over-exposure to Wall Street.
Our point is things are changing … as they always have. And as they do, it creates both chaos and opportunity.
What it does for YOU depends on how you see it … a cliff or a curve … and how well you prepare for it.
We think as the world changes people are going to come home to real assets … and if you're already there, then you'll be ahead of the curve.
Until next time … good investing!
More From The Real Estate Guys™…
The Real Estate Guys™ radio show and podcast provides real estate investing news, education, training, and resources to help real estate investors succeed.
---
Love the show?  Tell the world!  When you promote the show, you help us attract more great guests for 

your

 listening pleasure!
The real estate story behind Walt Disney World in Florida has a valuable lesson for investors today … and it's not what you think.
If you're unfamiliar, Walt Disney decided to create a new and improved East Coast version of his epic California Disneyland. But he needed land … LOTS of it.
So he went to Florida.
By then, Disney was a household name and the success of Disneyland was well known. This created a problem for Disney.
If local landowners realized Disney was behind the assemblage of land needed to build another park, it could take a lot more time and money to get the project done.
So even when the land deal hit the news in May 1965, Disney waited months to announce his plan to build Disney World.
The obvious lesson is to avoid showing deep pockets when the other party has leverage.
But that's not why we're talking about it today.
There's something else going on in the world … something we've been watching for some time … that could become one of the biggest financial stories in the last 50 years.
So while financial reporters hang dutifully on every word that proceeds out of the mouth of Jerome Powell today…
… there's another voice in the marketplace only a few nut jobs (like us) are paying attention to.
Gold. And yes, this matters to real estate investors.
But it's not what gold is doing in response to what the Fed says. It's about what gold is saying about the state of the system that the Fed is not.
Of course, there are implications for you and your investments … real estate and otherwise.
The quandary for pundits everywhere is why the Fed is considering lowering interest rates in the midst of "the greatest economy ever".
Typically, interest rates are lowered to stimulate a sluggish economy.
Sure, it's possible the economy could be far less robust than claimed.
You probably know this is now officially the longest "recovery" on record … so perhaps a preemptive boost is a good idea.
Maybe the Fed is simply yielding to President Trump's pleas to go tit for tat with those pesky currency manipulators … to help keep America's exporters competitive.
If you read the financial news, it's easy to get lost in all the conjecture surrounding the dollar, the Fed, the economy, and interest rates.
But while people are bickering about political intervention in monetary policy, and what it all means to asset values …
… central banks around the world have been quietly stocking up on gold at the fastest pace in 50 years.
So what?
Think of Wall Street and insider trading. When insiders of a corporation buy or sell … it's often because they know something others don't.
Savvy stock traders watch these moves for clues about the future of the stock.
When it comes to money … or more accurately, currency … you can't get much more "inside" than central banks.
It's reasonable to think they know something.
Most "investors" look at gold as a trading vehicle … something to buy and sell in order to create currency "profits" in the same way a flipper trades houses to generate currency profits.
But central banks can print currency … at next to no cost. They don't need to trade gold or anything else to generate currency. They can print all they want.
Think about that.
Could it be gold has another role in international finance?
Apparently, China and Russia think so. Along with Poland, Hungary and Malaysia … to name just a few. The list is long.
Another notable advocate for putting gold back in money is Judy Shelton. Shelton is President Trump's latest nomination to the Federal Reserve Board.
It's also notable that of ALL the things Fed Chair Jerome Powell could say in his limited testimony to Congress, he chose to warn them against a return to the gold standard.
Maybe it's just us, but reminds us of this admonition from the Wizard of Oz …
"Pay no attention to that man behind the curtain!"
So what does all that have to do with Disney?
Remember, Disney wanted to accumulate land without anyone realizing what he was really up to. Everyone just looked at each deal as a one-off.
Disney and his team were careful to be sure no one saw the master plan until he unveiled it.
(Of course, people playing close attention figured it out … but by the time the masses knew, the deal was done).
But think about this …
If YOU had an unlimited credit card, no ethics, and knew you were about to go bankrupt … might you use your credit to buy and stash things of real value before the card is shut off?
If the players in the casino know the house is about to go bust, there's a mad dash to cash in the soon-to-be-worthless chips.
Just remember, these are big, lumbering central banks and a worldwide financial system. "Soon" can take months … or years.
So no one knows exactly when the tipping point comes. It's slow at first … and then all at once.
We've been watching this story develop since we first wrote about it in our Real Asset Investing report in 2013.
We discuss it in more detail in the videos of our more recent Future of Money and Wealth conference.
It's clear there's SOMETHING going on …
The ultimate currency insiders are aggressively acquiring gold. Nations who had entrusted their gold to third parties are steadily repatriating. Perhaps not so trusting anymore?
Lots of things going on geo-politically have no apparent rhyme or reason, until you look past the chatter about democracy and human rights … and just follow the gold and oil.
Richard Nixon shocked the world on August 15, 1971 when he changed the entire global monetary system in a "temporary" defense of the dollar.
Gold and oil spiked as the dollar collapsed. Interest rates were eventually hiked to over 20% to save the dollar. Every individual and business on the planet was affected.
Some people lost fortunes while others made them. The difference was (and still is) awareness, preparation, and a willingness to act when others stand paralyzed.
Some people noticed the exploding debt of the 60's, the silver coming out of the coins in 1964, and the French President's public warning about misplaced faith in the U.S. dollar.
People paying attention back then positioned themselves to prosper in spite of … or more accurately, because of the turmoil.
That's why we attend and produce investor mastermind events like the New Orleans Investment Conference and the Investor Summit at Sea™.
It's where we talk with alert investors and savvy thought leaders … searching for actionable intelligence in a noisy, chaotic world.
Though largely ignored and misunderstood by many on Main Street, there's a very public and aggressive global search for alternatives to the U.S. dollar.
Whether it's gold, crypto, the yuan, or something else … if and when a viable alternative to the dollar is embraced by the rest of the world …
… Americans could well be faced with spiking interest rates (the Fed will lose control), a collapsing dollar, rising asset prices in dollar terms (inflation), falling values in real terms, and a contracting economy (recession).
Those with low fixed-rate debt, real assets (including gold), cash-flow producing investments (like rental property), are likely to be big winners.
The world didn't END when Nixon reset the system. It just changed.
So this isn't doom and gloom … it's hope and opportunity … IF you're among the aware, prepared, and prone to act.
After all, if you own solidly cash-flowing properties in affordable markets, while holding a chunk of your liquid reserves in gold (with no counter-party risk) …
… and nothing happens, how are you worse off?
But if gold is the canary in the coal mine signaling that the Wizards are up to something, it might be smart to be hedged.
Until next time … good investing!
More From The Real Estate Guys™…
The Real Estate Guys™ radio show and podcast provides real estate investing news, education, training, and resources to help real estate investors succeed.
---
Love the show?  Tell the world!  When you promote the show, you help us attract more great guests for 

your

 listening pleasure!
There's a BIG story developing … something we've been tracking for years …
… which might be about to create a SEA CHANGE for investors all over the world … including YOU.
Here's a headline you SHOULD be aware of but might have missed …
China sees new world order with oil benchmark backed by gold – Nikkei Asian Review, September 1, 2017 
There's SO much to say here, it's hard to know where to start.
We'll hit some highlights … and refer you back to some of our previous coverage of this VERY important topic.
First, let's quickly consider …
WHY this matters to real estate investors … 
If you denominate your net worth, assets, debt, or income in U.S. dollars, then you should care VERY MUCH about the future and health of the dollar.
Ditto if you utilize debt or care about the impact of interest rates (and you should) … on your mortgages, the stock and bond markets, as well as the overall economy.
And if you're an American or invest solely in the U.S., the health of the U.S. dollar and economy should be of even GREATER interest to you.
So yes, what China is doing with gold and oil matters a LOT to real estate investors … especially in the United States.
What's the big deal?
First, this recent move by China is the latest in a long series of moves they've been making to undermine the role of the U.S. dollar as the world's reserve currency.
This is something we've been tracking since 2009, when we first read about China's concerns about U.S. debt and interest rate policy.
We continued to track China's actions and made this the focus of our remarks in our 2013 presentation at the New Orleans Investment Conference.
Shortly thereafter, we expanded on the situation in our special report on Real Asset Investing.
We've also talked about it on our radio show and in our blog.
So if you're new to this whole subject, we recommend you go back and review those reports, broadcasts and blogs.
For now, just understand China has been overtly, aggressively and systematically working to undermine the U.S. dollar's uniquely powerful role in global finance.
This latest move is a HUGE next step in unseating the dollar's dominance.
The rise and (potential) fall of the U.S. dollar …
If you're unfamiliar with U.S. dollar history, schedule some time to study it.  It's too big a topic to unpack here.
For now, we'll simply point out that the U.S. dollar was originally backed by gold from its inception and when it ascended into its role as the world's reserve currency at Bretton Woods in 1944.
The gold backing was broken in August 1971 when then-U.S. president Richard Nixon defaulted on Bretton Woods.  Gold soared and the dollar crashed.
The U.S. quickly cut a deal with Saudi Arabia … where the Saudis would use their influence to force oil shipments to be settled in U.S. dollars.
This "petro-dollar" deal created a huge and persistent demand for dollars …
… and protecting the petro-dollar has been a focus of U.S. foreign and trade policy ever since.
To further bolster the dollar, then-Fed chair Paul Volcker jacked-up interest rates to over 20%, which had a profound impact on the U.S. economy … and real estate.
All this to say … gold, oil, the dollar, and interest rates all impact each other … and have been VERY important to maintaining U.S. dominance around the world.
So it's no surprise other countries looking to increase their influence in the world are interested in all those things … and you probably should be as well.
Chinese currency to be backed by gold …
So let's take a look at some of the notable statements in the news article …
"Yuan-denominated contact will let exporters circumvent US dollar"
"Yuan-denominated gold futures have been traded on the Shanghai Gold exchange as part of the country's effort to reduce the pricing power of the U.S. dollar"
"China is expected shortly to launch a crude oil futures contract priced in yuan and convertible into gold … could be a game-changer for the industry."
"… will allow exporters such as Russia and Iran to circumvent U.S. sanctions …"
"… China says the yuan will be fully convertible into gold in exchanges in Shanghai and Honk Kong."
Think about this …
When oil exporters … like Iran, Russia and Venezuela… can circumvent the U.S. dollar in oil trade … and get GOLD instead of U.S. paper which can be printed out of thin air …
…which do YOU think they'll choose?
And how influential will U.S. sanctions be (i.e., getting locked out of the U.S. dollar and banking system) when countries can do business without the dollar?
How important will GOLD become as more and more international trade settles in gold-backed yuan instead of nothing-backed dollars?
How unimportant will dollars become?  Where will the bid move?
Is THIS why gold has been moving up lately?  Is this why the dollar has been falling?
Why did U.S. Treasury Secretary Mnuchin pay "a rare official visit" to Fort Knox and subsequently tweet, "Glad gold is safe!"?  All of the sudden gold is interesting to the Treasury?
Meanwhile, Germany recently completed a repatriation of a big chunk of their gold … ahead of schedule.  Maybe the rush is to pacify voters in the upcoming election … or maybe there's another reason?
Of course, way back when China began publicly expressing concerns about the U.S. dollar … and taking steps to mitigate its own exposure to dollar denominated assets …
… several countries joined Germany in taking steps to repatriate their gold from foreign hands.  That feels a lot like a "run" on the bank … and it began long before any of the current elections.
Besides, if gold is really just a barbarous relic with no role in modern finance as some claim … then why all the fuss?
As you can see, this all raises a LOT of questions. 
What's an investor to do?
First, simply understand the fate of the dollar has a PROFOUND impact on anyone who earns, saves, invests or borrows in dollars.
If that's you, then this is an IMPORTANT topic for YOU to pay attention to.
Next, be encouraged there are investment strategies which you can use to mitigate risk and generate profits … even in the face of a falling dollar.
We discuss some of these in our special report on Real Asset Investing.
Get and stay connected and informed.  That's why we attend the New Orleans Investment Conference and produce the Investor Summit at Sea.
Right now, it's more important than EVER to attend events like these.
It's where you hear from thought leaders, focus deeply on important topics, get into great conversations with like-minded people and subject matter experts …
… and form valuable relationships with people who can help you implement useful strategies.
The WORST thing you can do is ignore it all and hope nothing's going to change. The world is changing whether you know it, like it, or understand it.
How you choose to respond will determine how it changes for you.
Until next time … good investing!
---
 More From The Real Estate Guys™…
The Real Estate Guys™ radio show and podcast provides real estate investing news, education, training and resources to help real estate investors succeed.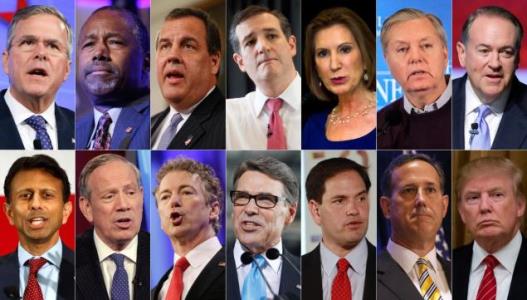 Last night seventeen GOP presidential hopefuls showed up for two different debates to discuss "the most important issues" facing the American people.
Among them were Donald Trump, Jeb Bush, Carly Fiorina, Rand Paul, Scott Walker, Ben Carson, Marco Rubio, Ted Cruz and a whole gaggle of candidates who hope to face off against the presumptive Democratic nominee, Hillary Clinton.
But despite all the hooplah, including 6 million Facebook visits and 40,000 questions from John Q. Public…
The MOST important issue was completely IGNORED.
The Fed and money.
Okay, these are really two issues. But together, they affect EVERY person and business on the planet.
Thank about it.
Most of your time and efforts are invested in earning, spending, managing, investing…and worrying about…money. Right?
And the cost of money…interest rates…have a HUGE affect on the price of EVERY financial asset there is…everywhere.
The Fed has been AGGRESSIVELY intervening in financial markets for decades…with "mixed" results (to be kind).
And there was NO MENTION of it.
Keep in mind that since the Fed arrived on the scene in 1913, money has devolved to nothing but debt.
How can you have a conversation about the "debt problem" without talking about the Fed and money?
Of course, unless you're a geeky student of economics and history, with a dash of conspiracy theorist, you might not understand the problem.
And with only one-minute answers, it would seem impossible for a mainstream debate to address them.
But it's really quite simple.
Our "money", which is really only currency, (click here to understand the difference) is BORROWED into existence.
And it comes with an interest expense, albeit very small right now.
When you understand this simple concept, you know why it is IMPOSSIBLE to pay off debt. Because doing so would extinguish all the money.
Think of it this way…
Let's say we're at the very beginning of the economy and there is no currency. Just like starting a board game.
To get things started, the issuer of currency (the Bank) prints a bunch of pieces of paper and LOANS them to the players.
And to keep the math simple, let's say the interest rate is 10 percent per round of play.
Suppose the game begins with a total of $1,000 being handed out to all the players. It doesn't matter how many players, or who gets what. All we need to know is the Bank loaned out $1,000.
Play begins. Players buy and sell. They even create new products. All kinds of commerce occurs over the course of the game.
Now, at the end of Round 1, it's time to settle up.
Some players accumulated more currency. Others have less than they started with. But because there was only $1,000 distributed, that's ALL there is at the end of the round.
Now it's time to pay the banker back ALL the principal PLUS the 10% interest.
It doesn't matter how much each individual player owes because we're simply looking at the aggregate of ALL players.
So there's $1,000 of principal owed… PLUS $100 of interest… for a total of $1,100 owed.
Everyone tries to pay off their debt, but with only $1,000 in circulation, the society of players is $100 short.
And of course, even if they could pay off the debt, there would be no currency available to play Round 2 with.
So because they can't pay off the debt with interest, and because they want to keep playing, the players collectively decide to borrow MORE.
So to start Round 2, the society of players borrows $2,100 from the Bank (who simply prints it).
This would be enough to pay back the original $1,000 plus $100 interest owed from Round 1…and still leaves $1,000 available to play Round 2.
Now the players' collective total debt is $2,100 as they enter Round 2….up from $1,000 at the start of Round 1.  And no matter what they do while playing the game, they end each round owing MORE than the total amount of currency held by all the players.
Do you see the problem?
When you borrow your currency into existence and owe interest, the ONLY way to keep playing the game is to ALWAYS increase the debt. To pay it off, ends the game.
This is why, for decades, no matter what party's in place, no matter what anyone says, the debt NEVER shrinks. It only grows…because it MUST. Or the game ends.
Maybe the candidates don't get it? Or maybe the Fox news moderators don't. Maybe it's the American people who don't understand or don't care…and the candidates and mainstream media just follow their lead?
We don't know. If you think the candidates and media are controlled by sinister behind-the-scenes forces, then go ahead and put your tinfoil hat on. We're right there with you.
It doesn't matter.
But until we can change the system, we need to be skilled at playing the game the way it's run today.
For us, it means using the abundant and affordable debt to accumulate real assets which produce real income that remains top of the priority list even in hard times.
It's hard to imagine anything more real than real estate. Or any stream of income much higher on the priority ladder than keeping a roof over your head or food on the table.
The good news is that real estate is also one of the easiest and safest investments you can acquire using debt.
Just remember, the value isn't in buying low and selling high. When you do that, all you end up with is a pile of currency.
Mainstream financial pundits focus on asset prices, which are often bubbles expanding and contracting. Buy low! Sell high! Generate commissions for Wall Street! Generate taxes for Uncle Sam! Rinse. Repeat.
They can't play that game with real estate, so they don't like it. And they focus on the price, which is smoke and mirrors…like most asset prices in a funny money economy.
The real value of real estate is in the income.
Income is what drives the equity. And it's what frees the equity, so you can use debt to protect profits without realizing a taxable gain or relinquishing the property.
And when you pick the right properties and structure your financing properly, you can weather virtually all of the economic and political uncertainty.
So stay tuned to The Real Estate Guys™ radio show. We'll continue to bring you ideas, information, perspectives and strategies to help you keep it real…in an unreal world.
AND…if you REALLY want to talk about money and the Federal Reserve…
Join us on our 2016 Investor Summit at Sea™! We've just confirmed that G. Edward Griffin, the author of The Creature from Jekyll Island – A Second Look at The Federal Reserve will be returning for his second appearance on the Summit.  Click here to learn more.
Good investing!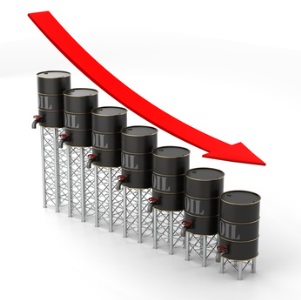 The dollar price of oil has fallen substantially as of late…just like real estate did a few years back.
Does that mean it's all over for oil?  Or is now a good time to buy?
To explore this slippery topic, we take a trip to Texas to talk oil, gas and cash flow with our favorite oil man.
In the station pumping out broadcast brilliance:
Your energetic host, Robert Helms
His slimy co-host, Russell Gray
Special guest and bona fide Texas oil man, Paul Mauceli
While it may seen obvious to some, in case you're wondering, oil and gas can definitely fall under the heading of real estate investing.
We're not talking about commodity trading, where investors are flipping in and out of futures contracts or options trying to skim a little profit from price spreads and market volatility.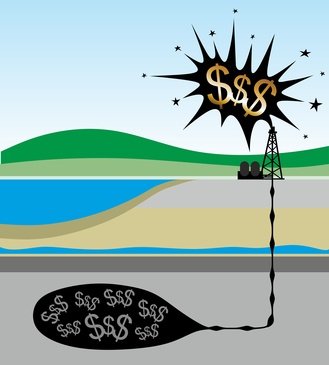 We're talking about buying or leasing a piece of land, digging a well, putting up a pump and sucking money out of the ground.
Most of the horror stories you hear about in oil and gas are rookies getting crushed by the pros in the paper markets…or by naive investors going into a high risk (and potentially high reward) exploration project.
Exploration is like venture capital investing.  You're buying into an unproven business plan.  Of course, if you strike oil, you're rich.  Just ask Jed Clampett,  But the odds are against you.
Our friend Paul Mauceli has a different approach that we like a lot better.  It feels more like investing in an existing apartment building.
The concept is simple…
Instead of buying into one single point failure make it or break project hoping to hit a home run, buy into a pool of already drilled and producing wells…just like buying an apartment building that's already leased up…and the oil (and cash) is flowing.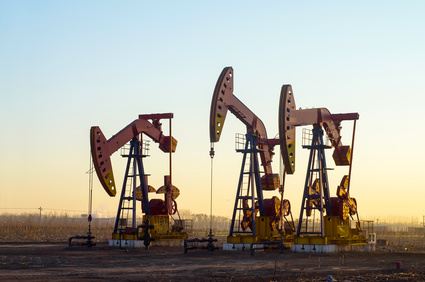 Your cash flow is based on the "rent" (the price of oil) times the number of units (barrels) less operating expenses.  These are things every real estate investor understands.
Your profitability is based on the ratio between what you pay and what you collect.   Obviously, the less you pay, the better your return.
The challenge comes when you buy and then later the "rents" drop.
Of course, this is a risk every investor takes, so it's wise to build in a little wiggle room, so you can afford to stay in the game even if the revenue declines.
Obviously, buying when rents are low can be good if the price you pay is also low…which it should be based on the lower rents.
Then later, when the rents go up, you've already locked in your costs, so your profitability is actually better.  So even though we hate to buy when prices are low (it's scary), it's actually the best time.
If you wait until the market is high, then you risk paying too much and not having enough cushion in case of a pull back in prices.
One HUGE difference between apartment investing and oil well investing is there's typically no loan on the oil well.  So you don't have to worry about foreclosure or negative cash flow.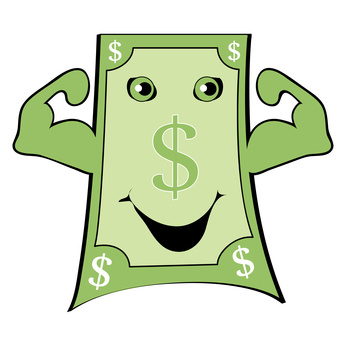 Something else to consider is the 100 year history of the U.S. dollar.  In spite of its recent "strength" (really, a reflection of a weaker Euro and an even weaker Yen), the dollar has lost 97% of its purchasing power since 1931 (the year the Federal Reserve was created).  The dollar has a 100 year history of LOSING value.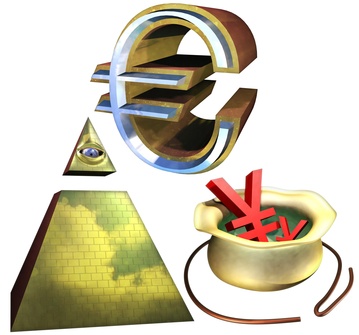 That means anything REAL purchased in 1913 (real estate, precious metals, gems, etc.) retained its value, while the dollar did not.
Right now oil is soft because of a weak domestic consumer economy, softness in China, increased U.S.production. and (allegedly) geo-political games intended to punish Russia for its aggression in Crimea.
But like real estate, you have to ask yourself:  will the long term worldwide demand for oil is likely to increase or decrease?  And is the long term strength of the dollar likely to increase or decrease?
If you think the world will use more, not less oil…and the dollar will eventually resume its 100 year trajectory down (remember, the Fed, the European Central Bank and the Bank of Japan are ALL TRYING to INFLATE…i.e., devalue their currency), then when would be a good time to buy oil wells?
Paul thinks NOW is a great time because they're on sale.  And that's hard to argue with.
Listen Now:
The Real Estate Guys™ radio show and podcast provides real estate investing news, education, training and resources that help real estate investors succeed.
The Real Estate Guys™ just returned from the New Orleans Investment Conference where we (and some of our listeners) had a chance to hear from the Maestro himself, Dr. Alan Greenspan.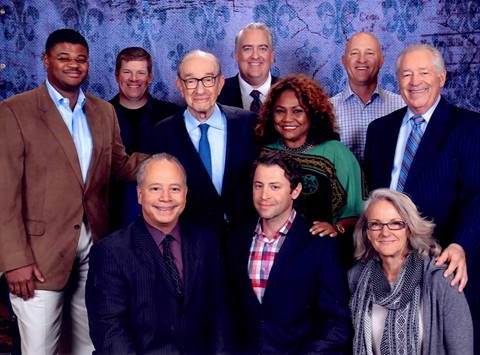 If you're a long time follower of The Real Estate Guys™ radio show and blog, you know we pay close attention to the Federal Reserve because of it's strong influence on interest rates, the value of the dollar, and asset prices (like real estate).
In fact, many economists and market pundits believe Alan Greenspan's policies when he headed up the Fed (1987 to 2006) led to the real estate boom and ultimate bust in 2008.
Coming into the conference, we'd heard rumors that Greenspan was singing a strikingly different tune…about a great many things…than when he was at the helm of the most powerful financial institution on the planet.
Now it should be plainly obvious that Fed policy is hugely important to everyone who owns an asset, runs a business, earns a paycheck, has a savings account or pays on a loan.
So now that he's on the outside, knowing exactly how it works on the inside, what is Alan Greenspan saying today about the Fed, the dollar, the future of interest rates, and what investors can and should do?
First, he says the bond-buying program known as QE didn't help the "real economy" (i.e., jobs for the middle-class, real wage growth, or increasing purchasing power and consumer demand).
However, he admits QE did boost asset prices.  So stocks, bonds and real estate are all artificially higher because of easy money.
In other words, the Fed helped the rich get richer, while doing nothing for the middle-class and poor.
But as if THAT admission wasn't enough, the Wall Street Journal's article covering Mr. Greenspan's speech to the Council on Foreign Relations on October 29th said this:
"He also said, 'I don't think it's possible' for the Fed to end its easy-money policies in a trouble free manner."
Shortly after Greenspan's comments, the Fed announced the end of its bond-buying program known as Quantitative Easing (QE).
Does this mean trouble is coming?
(Before you hit the panic button, remember that the flip side of every problem is an opportunity, so "trouble" is usually only bad for the unprepared…)
As real estate investors, not only do we care about jobs, wage growth and purchasing power (after all, it's hard for unemployed poor people to pay rent), but we also care about interest rates.
So what does Alan Greenspan have to say about the future of interest rates?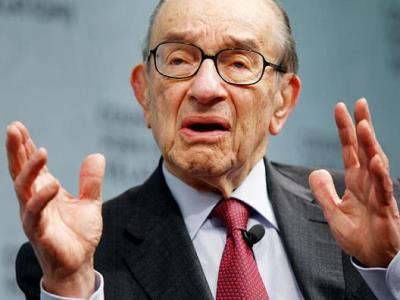 Back to the Wall Street Journal article…
"He said the Fed may not even have that much power over the timing of interest-rate increases."
"'I think that real pressure is going to occur not by the initiation of the Federal Reserve, but by the markets themselves,' Mr. Greenspan said."
What does THAT mean???
We've covered this in detail in previous blogs (just search our site for "Fed"), but the short of it is that without the Fed using QE to create demand by bidding (and buying) U.S. bonds, someone (the market) is going to have to step up and buy them…because if they don't, the lack of bidding will cause bond prices to drop.
And when bond prices drop, interest rates rise.  So if the markets don't bid strongly enough on bonds, then no matter what the Fed says, the markets will decide when and how much interest rates rise.
In other words, how the market feels about the quality of the debt (the likelihood of being repaid) AND the quality of the currency the debt is denominated in (purchasing power) makes a BIG difference in what yield investors will demand from the borrower.
Right now, investors still consider U.S. Treasuries as "safe".  That is, there's very little probability of default…in spite of past political posturing over debt ceilings. That's because the Fed can print as many dollars as it takes to pay off the debt.
But when that happens, it reduces confidence in the dollar itself (the quality of the currency).  Because just like when a company issues more shares of stock against the same earnings and assets, the value of each share (in this case, dollar) is diluted.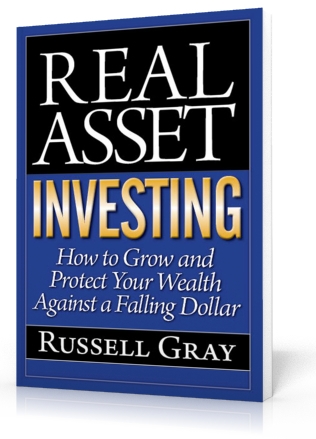 As we chronicle in our special report, Real Asset Investing – How to Grow and Protect Your Wealth in the Face of a Falling Dollar, there's already been substantial moves away from the dollar and dollar denominated assets and trade.
China has signed bi-lateral currency swap agreements with virtually every major country, which essentially facilitates their international trade without having to use dollars.  And China is the world's second largest economy to the U.S….and closing fast.
Meanwhile, China and Russia have been stocking up on gold as fast as they can.  It seems they'd rather hold their savings in a tangible asset versus a paper asset…like the U.S. dollar or dollar denominated Treasuries.
And what does Alan Greenspan have to say about gold?
Back to the Wall Street Journal article….
"Mr. Greenspan said gold is a good place to put money these days given its value as a currency outside of the policies conducted by governments."
It seems Alan Greenspan is a fan of real assets.  He sounds more like Jim Rickards (author of The Death of Money) than a former chairman of the Federal Reserve.
Yet gold tanked after the Fed quit QE!  And other real assets like real estate and oil have also been sliding.
So is Greenspan wrong…or does he know something is coming that will change the value of the dollar?
It seems that Greenspan is warning us that interest rates are likely to rise before the Fed is ready.  And if that happens, the Fed is likely to get back in the bond buying business to stop it.  Peter Schiff says there will be more QE programs than Rocky movies.
And every time the Fed exits QE, only to come back and do it again…and again (remember, this was QE3 with an Operation Twist thrown in between 2 & 3 for good measure), at some point the world loses faith in the dollar.
When THAT happens, interest rates go up, the dollar falls, and real assets like gold, housing, farmland and energy will be in demand…not just for their utility, but for their ability to retain value as currencies like dollars, euros and yen fail.
Fortunately, real assets are on sale right now.
The Real Estate Guys™ radio show and podcast provides real estate investing news, education, training and resources that help real estate investors succeed.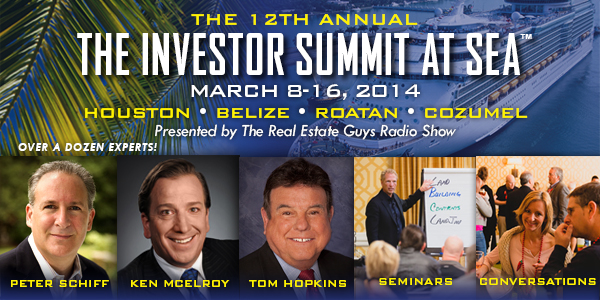 World leaders and banking elite have sometimes secret summits to make their plans for managing the global economy.  What they decide affects YOU…whether you like it or not.
Isn't it time YOU and other investors got together with the best and brightest experts to make YOUR plans to grow and protect your wealth from whatever the central planners decide?
We think so.
That's why we're proud to bring you the 12th Annual Investor Summit at Sea™ featuring an amazing line up of speakers like Peter Schiff, Ken McElroy, Tom Hopkins and MANY, MANY more!  And NEW!!! Simon Black of Sovereign Man will be with us in 2014!!!
There are experts in real estate investing, economics, precious metals, oil & gas, infinite banking, asset protection, syndication, real estate development, and even sales.
It's intense. But it's fun.
Robert Kiyosaki came in 2012 and loved it.  But don't take our word for it. Click here to hear directly from Robert.
The timing couldn't be more important.  The world is changing at an amazing pace.  The Summit is your opportunity to discover trends, develop strategies, make connections and get away from the daily grind to focus on your future.
Where else on earth can you go to get a week with this caliber of thought leaders?  Nowhere.  It doesn't exist.
And this Summit won't exist for long either.  The ship is filling up and even the Summit isn't until March, we're running out of space.
We know it's a big decision.  It's a lot of time and money.  But in the past 11 years we've never had anyone say it wasn't worth it.  So we want to strongly encourage you to seize the day and reserve your spot today.
Click here now

to learn more about the Summit.
Or fill out the form below to schedule a personal consultation.