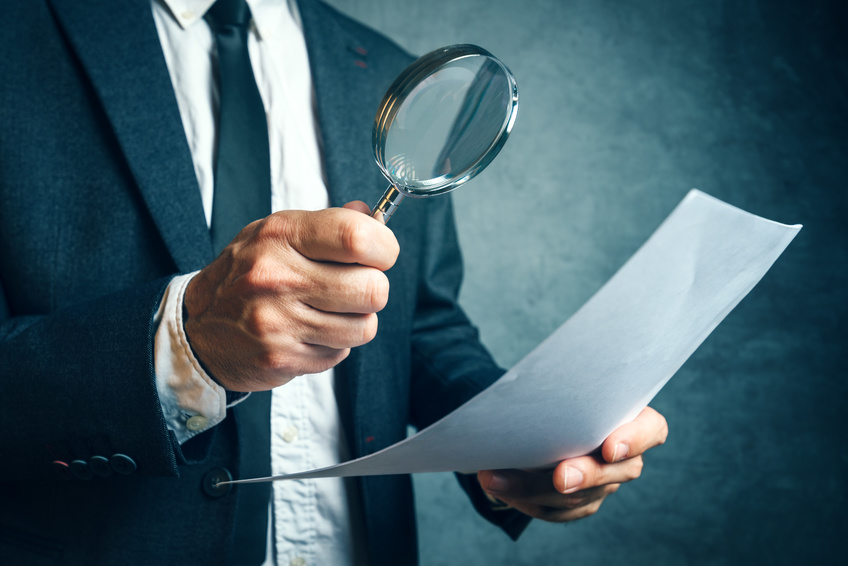 When you're an investor … the state of the financial system is always on your mind. 
The Fed shocked the world when it pushed an emergency infusion of cash into a distressed financial system. 
In 2008 … it took $85 billion per month to stabilize the U.S. financial system. 
Today, the Fed is injecting $75 billion PER DAY. 
Does this mean our financial system is in trouble? 
We're searching for Clues in the News about the Fed, the Repo Market, and what it could mean for investors like you. 
In this episode of The Real Estate Guys™ show, hear from:
Your stable host,

Robert Helms

His fabled co-host,

Russell Gray 
---
Listen
---
Subscribe
Broadcasting since 1997 with over 300 episodes on iTunes!
---
Review
When you give us a positive review on iTunes you help us continue to bring you high caliber guests and attract new listeners. It's easy and takes just a minute! (Don't know how? Follow these instructions).
Thanks!
---
Staying Smart in a Changing Market
We look at a lot more than just real estate. That's how we stay smart in an ever-changing market. 
This week, we're looking at what's going on at the Federal Reserve … and we're not just talking about the interest rate change. 
But let's start there. 
The Fed came out and dropped interest rates by 25 basis points … which is one-quarter of one point. 
It's important to note that the Fed doesn't actually drop interest rates, because they don't set interest rates. 
What they do is set a target and a range. 
They dropped the high end of the range down 25 basis points … and that manipulates the markets. 
The Fed also goes into markets and buys and sells bonds … again manipulating interest rates. 
So what is the effect of those actions on a real estate investor?
Sometimes it can be confusing … but it starts with understanding that yields … which are interest rates on bonds … are a function of supply and demand. 
When money floods into the bond market, it means that the interest rates come down. When money leaves the bond market, it means that interest rates go up. 
Many people think that if the Fed lowers the interest rates, mortgage rates are going to go down … BUT really the opposite is what would happen. 
Today, it's different. 
The money that is moving around isn't coming from the market. The Fed is putting more money into the system. 
That means investors are playing with new money that is in the system … and bonds go up and stocks go up. 
For the last decade, there has been a big infusion of money into bonds … so much so that it has driven interest rates yield down. 
There are $250 trillion of total bonds out there … $17 trillion of them are negative yields. 
It's important to understand because, at the end of the day, a real estate investor is a user of debt. 
As investors, we have to pay attention to what the Fed is doing … and we should watch other investment categories like stocks and oil and gas and metals. 
All these things play together and play off of each other. 
The Repo Market
Now, something happened this week that hasn't happened since 2008 … and it has got a lot of people nervous. 
The repo market dried up. People were going in to raise short-term cash … and there was no money. 
The repo market is like a pawn shop. It's where Wall Street traders go to hawk a bond. It's the same thing that house flippers do … but it happens in a day instead of over the course of several months. 
Remember that the bond that you hold is valuable because it has a rate of return. 
There's a payment associated with it. It's a poker chip in the Wall Street casino. 
Healthy markets require certain components. There has to be cash. There has to be assets. There have to be buyers. There have to be sellers … and there has to be trust. 
If any one of these components breaks down, then the system locks up until people fix whatever the problem is. 
On September 16, 2019, people showed up at the repo market … and there wasn't enough. 
So, in order to get cash, they had to start bidding up or discounting what they were selling. 
Interest rates went all the way up to nearly 10 percent … and the Fed's target is about 2 percent. 
So, the Fed had to step in. They pumped in $53 billion the first day. 
It wasn't enough. The next day they had to put in another $75 billion. 
Still not enough. The third day, the Fed added in $75 billion more. 
That's more than $200 billion in three days. And it STILL wasn't enough. 
So, the Fed lowered the rates … and every single day of the following week they pumped another $75 billion into the market. 
The question for investors is … why did this happen?
Well, nobody knows. It's a big mystery. 
Ultimately it all comes back to those key components … buyers, sellers, cash, assets, and trust. 
If there's no cash, you can't have buying and selling … and people don't trust the marketplace enough to come in. 
What You Can Do To Prepare
Every listener out there that didn't live through 2008 really needs to wake up and understand what can happen. 
For those of you that did live through 2008, this is probably like deja vu. 
But there are things you can … and probably should … do to be prepared just in case this is a real crash. 
It may not be. It may be just a little crash … but if you're prepared, a crash is a great wealth-building opportunity. You can go into a marketplace and pick up bargains. 
The best thing you can do is get educated. Education is not just consuming knowledge and perspectives … it's processing and thinking and conversing with experts. 
The second thing you can do is pay attention. We obsess about the news because there is so much you can learn from what is happening around you. 
From a practical portfolio management standpoint … right now you can lock in low rates for the long term. Take advantage of that. 
And you can take the combination of cheap interest rates and equity and pull some of that equity out and get liquid. 
Store that liquidity in something that allows you to pivot to other currencies. 
All of this is so you can be prudent as you look ahead into the unknown. 
Listen to the full episode to learn more about today's Clues in the News!
More From The Real Estate Guys™…
The Real Estate Guys™ radio show and podcast provides real estate investing news, education, training, and resources to help real estate investors succeed.
---
Love the show?  Tell the world!  When you promote the show, you help us attract more great guests for 

your

 listening pleasure!
A brand-new year brings with it both anticipation and apprehension.  Both are emotional responses to the unknown.
There are MANY things we could discuss in this year's opening missive …
… tariffs, trade wars, a new Congress, the Fed, interest rates, the stock market, the bond market, gold, oil, taxes, Opportunity Zones, and on and on.
Most of those things are completely OUTSIDE of your control.
So as we stand together at the threshold of the New Year, rather than dive into the weeds of the daily news or pontificate on predictions of the future …
… we think it's important to consider how to use things WITHIN our control effectively to make the MOST out of the next twelve months.
The goal is to OPTIMIZE your odds of success by focusing your best efforts on the few things you can control, and which create the most positive leverage in your endeavors.
Read that again and let it sink in.  It's something we work on all the time.
Now let's take a look at this idea from a real estate investing perspective …
Everything starts with your goals.  But not really … because before you can set a MEANINGFUL goal, it's critical to choose your values, mission, and vision.
Values, mission, vision, goals, focus, and effort are all things YOU can control.
Sadly, most people don't proactively and strategically identify their values, mission, and vision.
Instead, they bounce from thing to thing … role model to role model … idol to idol … hoping to stumble onto the secret to happiness.
That's why we put so much emphasis on taking time to create your future.
Once you have your values, mission, and vision clear, NOW you can set meaningful goals … what are often referred to in business as "key objectives."
These are activities YOU can control … things you CAN do … which are specific, measurable, and have a deadline for completion.
For example, "owning more real estate" is NOT a goal.  "Buying four properties by the end of the year" is better.
But "acquiring 100 doors by the end of the year" is even more powerful because it creates possibilities and leverage … while focusing your activity on the REAL heart of real estate investing.
Think about it …
If your goal is to "buy four properties", you might end up with four single-family homes … which is only four tenants, or "doors".
And saying "buy" puts a subconscious limitation on HOW you acquire the properties.
But focusing on "acquiring 100 doors" is VERY different because you might achieve it through only ONE property, which provides time leverage.
This goal also focuses you on what REALLY matters … acquiring TENANTS.
Remember, it's not real estate that makes you rich … it's the rent.  Even equity is a derivative of income.
And when you think in terms of "acquiring" instead of simply "buying", it opens your mind to seeing alternative acquisition possibilities … like options or syndication.
After all, you can acquire a property without paying for it. 
For example, if you syndicate 1,000 doors for a 10% share, you effectively gain 100 doors personally.
But instead of paying to own them, you get PAID to own them.  BIG difference.
So it's actually easier and faster to think bigger.  Yet most people believe just the opposite.
Of course, thinking and feeling are interconnected.  That is, how you think affects how you feel … and how you feel affects how you think.
Blair Singer says, "When emotions run high, intelligence runs low."
So if you're afraid of an uncertain future or of making a mistake, you'll tend to think about avoiding risk.
But investing is about navigating risks … not avoiding them.
Similarly, if you're hyper-enthusiastic, you may only think about the upside and fail to think about the risks  … or strategies for navigating them.
We think passion and logic go together.  The most successful investors we've seen know how to balance both effectively.
It comes down to knowing the difference between what you can and should control, and what you can't.
The future is always in motion and largely out of our control, so we can NEVER be certain.  Striving for certainty in an uncertain world is a recipe for paralysis.
On other words, it's ineffective to worry about things we can't control.
Better to stoically observe uncontrollable events, and then focus our passionate attention on things we CAN control in a way which maximizes possibilities and leverage.
We KNOW there will be LOTS of things happening in the new year.  We just don't know what they are.  However, we can sure they'll present both challenges and opportunities.
But it's not the uncontrollable events themselves which most effect our results … it's how we choose to react to them.
History tells us there will be ups and downs, and there will be winners and losers.  In the same set of circumstances, some will prosper and others will fail.
The individual challenge is figuring out how to define what winning looks like on a personal basis, and then doing what's in our control to win on our terms … in whatever environment we face.
It takes clarity, knowledge, connections, emotional control, and the discipline to focus on those few strategic things under your control that provide the most leverage.
It's simple, but not easy.   If it were, more people would do it.
Our experience and observation is that the best place to start is by putting great ideas in your mind, getting around the right people as much as possible … and narrowing your focus to the very few things that make the most impact.
So as you enter the new year … be sure the time and resources you invest in developing the real estate between your ears is commensurate with the size of your investing goals.
More From The Real Estate Guys™…
The Real Estate Guys™ radio show and podcast provides real estate investing news, education, training, and resources to help real estate investors succeed.
---
Love the show?  Tell the world!  When you promote the show, you help us attract more great guests for 

your

 listening pleasure!

The economy may be strong …
but what about the financial system supporting it?
Discover the opportunities hidden inside a FRAGILE financial system … and how to HEDGE against inflation, deflation, and even stagflation.
Featuring voice largely shunned by mainstream media, the Future of Money and Wealth reveals …
The REAL trade war no one's talking about … and how Russia and China are making major moves to take down a major U.S. stronghold …
Which assets are in bubbles now … and specific strategies to fortify your balance sheet … before it's too late …
The shocking truth about oil … it's direct impact on YOUR wealth … and how to profit from what's about to happen …
Who the new tax law REALLY helps … and how YOU can use it to grow more wealth faster (it's NOT an IRA) …
PLUS … candid conversations about crypto-currencies … wealth privacy strategies … contingency planning … and MUCH MORE!
Just ONE good idea can make or save you a FORTUNE …
Future of Money and Wealth brings you a HUGE collection of experts, thought-leaders, and real-world investors … who ALL volunteered their time to share their best ideas, warnings, and strategies with over 400 people in the live audience …
---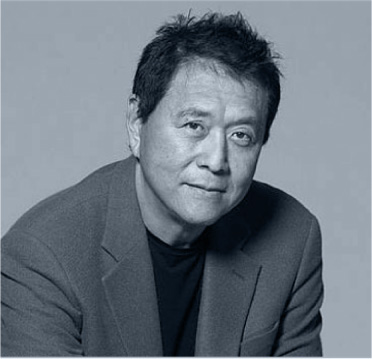 Robert Kiyosaki
Famous for being the greatest-selling personal finance author in history (Rich Dad Poor Dad series), Robert is a mega-millionaire investor in real estate, precious metals, and oil. He's also an avid student of money, economics, investing, and the financial system. He was one of the few pundits publicly warning the world about the 2008 financial crisis.
---
Doug Duncan
Doug is SVP and chief economist for Fannie Mae, which is perhaps the most dominant force in U.S. residential lending.
Doug is responsible for strategic research, including how Fannie Mae's activities affect housing. He's been named one of Bloomberg / Business Week's 50 Most Powerful People in Real Estate.
---
Peter Schiff
Peter's also a multi-millionaire investor, money manager, and outspoken financial pundit.
A best-selling author in his own right (Crash Proof 2.0 and The Real Crash), like Robert Kiyosaki, Peter was on record vociferously alerting people in 2006 about the impending financial crisis.
---
Chris Martenson
An economic researcher and futurist, Chris is an expert in the relationship between energy, the environment, and economics. Rising to prominence with his groundbreaking video series, The Crash Course, Chris is a best-selling author (Prosper!) and hosts a popular podcast featuring interviews with a variety of thought leaders and experts.
---
Simon Black
A former Army intelligence officer turned international entrepreneur and investor, Simon's a worldwide traveler, an avid student of political and financial history, and has developed an eclectic portfolio of investments and business ventures all over the globe.
Simon's diverse experience and global perspectives make his presentations both practical and enlightening.
---
Tom Wheelwright
Tom's a high energy tax and wealth strategist, a best-selling author, an entrepreneur … and is Robert Kiyosaki's personal CPA.
Tom's extremely well-versed in the new U.S. tax law and shares how investors can use it to build substantial wealth and permanently reduce taxes.
---
Kim Kiyosaki
Kim is a high-powered real estate investor, entrepreneur, and best-selling author of Rich Woman. She's co-founder of the Rich Dad company and a popular speaker on the topics of investing,

entrepreneurship, and empowering women.
Kim co-hosts the Rich Dad radio show, and is an avid student of investing, economics, and personal development.
---
G. Edward Griffin
Ed is a renowned investigative journalist and best known for his epic and controversial book, The Creature from Jekyll Island – A Second Look at the Federal Reserve.
Ed has a deep and historical understanding of money, currency,

central banking … and a knack

for explaining all of it in an easy to understand way.
---
Brien Lundin
For nearly four decades, Brien's been an active student, investor, commentator, and newsletter publisher in the precious metals industry.
As producer of the longest running investing conference in the world, Brien's one of the most informed, connected, and intelligent experts on money, precious metals, mining, investing, and economics.
---
Future of Money and Wealth is brought to you by The Real Estate Guys™ Radio Show
Broadcasting on conventional radio since 1997, The Real Estate Guys™ radio show is an investment talk program focusing on real estate as the core of a real asset portfolio.
After being among the many real estate investors caught completely unaware and unprepared for what happened in 2008 …
… hosts Robert Helms and Russell Gray are on a mission to bring the brightest and best real asset investing experts together to share insights, ideas, and strategies for building and preserving real, sustainable wealth.
The Real Estate Guys™ co-host Russell Gray explains why …

What YOU DON'T KNOW you don't know can COST YOU BIG …
Sound dramatic? Maybe. But consider this …
Wealth Wiped Out Without Warning
In 1929, 1987, 2000 and 2008 … millions of people were financially DEVASTATED by market disruptions they didn't even see coming.
Meanwhile, in those very same markets … informed and prepared investors not only survived … they THRIVED.
What's the difference?
Be Careful Who You Listen To
Successful investors didn't buy the hype from Wall Street, financial media, and politicians who downplay dangers … just so they can earn fees, placate advertisers, and win votes.
Remember this classic assurance?

"Importantly, we see no serious broader spillover to banks or thrift institutions from the problems in the subprime market."
Federal Reserve Chairman Ben Bernanke on May 17, 2007



Oops. Of course, just a year later the financial system melted down … triggering the GREATEST FINANCIAL CRISIS since the Depression.
But successful investors back then understood history. They looked at the financial system underneath the "strong" economy … and saw reasons to be alarmed.
They paid attention to the people and signs others were ignoring …
… so they could be proactive to get in position to prosper while there's still time.
TODAY, there are record levels of consumer, corporate, and government debt …
… and rising interest rates are already triggering loan defaults … to levels not seen since the 2008 crisis.
Stocks indexes are setting bubble highs … and market volatility suggests traders are ready to run for the exits … crashing prices … at the first sign of recession.
And that's just some of the more obvious challenges facing Main Street investors.
But there's GOOD news …
Many successful investors prospered through past market disruptions and YOU can too.
By finding new ideas, strategies, and the right experts you're better able to see what's coming sooner …
… so you can be proactive preparing YOUR business and portfolio to both survive and THRIVE through the next crisis.
Future of Money and Wealth brings YOU important insights from many top experts … so YOU can be more aware and prepared.
Eavesdrop on the Experts …
Imagine being a fly on the wall while some of the biggest brains in economics and investing share expert insights and discuss the most pressing issues facing investors today ..
You don't have to imagine … because the Future of Money and Wealth is all on videotape and ready for YOU to watch from the comfort of your own home or office!
Just ONE good idea can make or save you a FORTUNE …
Explore the future of money and wealth with people well-qualified to have an opinion …
Speakers include Rich Dad Poor Dad author Robert Kiyosaki and outspoken financial pundit and money manager Peter Schiff.
Both men are famous for LOUDLY warning the 2008 crash was coming … in spite of being mocked by mainstream financial media.
Back then the economy was STRONG … but the financial system was FRAGILE. And while many "experts" couldn't see it … Kiyosaki and Schiff did.
And while Federal Reserve chair Ben Bernanke was DEAD WRONG … Robert Kiyosaki and Peter Schiff were RIGHT.
Today Robert Kiyosaki and Peter Schiff are concerned again. And this time they're not alone.
Fannie Mae (yes, THAT Fannie Mae … the one making most of the mortgages in the U.S.) chief economist Doug Duncan points out that most of his predictions from last year turned out to be eerily accurate …
… and then reveals when he thinks the NEXT recession will strike (it's not that far away)
And that's just one of TWENTY powerful expert presentations and panels recorded at the Future of Money and Wealth conference.
Other important topics include …
Where real estate is likely headed … and which niches are best positioned for profit
Why oil and gas are likely headed higher … and the important impact on the economy and opportunity for investors
The fascinating rise of block-chain technology … and how crypto-currencies are changing the future of money and wealth
… PLUS a shocking revelation about the RAGING currency war between the U.S. and the tag team of Russia and China.
Far Away But TOO Close to Home …
You'll discover there's a WHOLE LOT MORE to the sparring between Uncle Sam and Russia and China than the mainstream media lets on.
And while it may seem like it's far away from YOUR income and investments … it's NOT.
If you earn, save, or measure your wealth in dollars …
… you REALLY need to understand the Future of Money and Wealth.
Nearly 400 people in the live audience at the Future of Money and Wealth conference were blown away. They called it "life-changing", "eye-opening", and "invaluable".
But don't take our word for it … watch for yourself …
Here's the GREAT NEWS …
We videotaped the ENTIRE event … all TWENTY presentations and panels …
… nearly fourteen compelling hours of essential education …
… and we've organized them all into one powerful online video series.
Now YOU can hear directly about the Future of Money and Wealth from Robert Kiyosaki, Peter Schiff, Doug Duncan, Chris Martenson, Tom Wheelwright, Brien Lundin, Simon Black, G. Edward Griffin … and MANY other top experts.
You may not know who all these people are right now … but you'll be REALLY glad to hear from them.
Their wisdom is impacting the lives of many millions of people all around the world … and it can help you too.
Real World Investors React …
It's one thing to hear and understand what's happening in geo-politics and macro-economics. It's another to decide what to DO about it at the micro-level.
So we included lots of practical insights from a great collection of niche experts, including …
---
Adam Taggart
Adam started his career as investment banker and saw first hand how broken Wall Street is. Later, he helped a company go from start up to acquisition in Silicon Valley. Today, Adam and his partner Chris Martenson develop and share ideas to help people prosper even when the world is full of uncertainty.
---
Kathy Fettke
Kathy's a highly successful real estate investor, syndicator, and investment club leader.
She's also a frequently featured expert real estate pundit in media and at conferences.
---
Gene Guarino
Gene's a recognized leader in the residential assisted living facilities investing space. He's a trained, but not practicing Certified Financial Planner. Gene saw opportunity in solving one of the major problems facing an aging demographic … and grabbed it.
---
Beth Clifford
Armed with a formal education in classical economics and graduating with honors, Beth cut her business teeth on the streets of Wall Street.
Today she's CEO of a groundbreaking offshore real estate development and construction company.
---
Brad Sumrok
Brad freed himself from the corporate grind in less than 5 years by investing in apartment buildings.
The 2008 financial crisis crushed many homeowners … and made many apartment investors multi-millionaires. Brad not only built a portfolio that survived the crash … he thrived through it.
---

David Sewell
David is a Canadian-born international agricultural investor and entrepreneur operating in Latin America.
With an MBA in Corporate Finance and an extensive background in real estate, securities, syndication, and international business … there's not much David hasn't seen.
---
Damion Lupo
Damion is a modern-day financial renaissance man with expertise in real estate investing, precious metals, and crypto-currencies. He specializes in strategies using alternative assets and sheltering wealth from predators and taxes through qualified retirement plans.
---
Patrick Donohoe
Patrick is a financial strategist and an expert in the unique use of life insurance contracts for enhanced cash management and private banking.
He has a degree in economics, hosts his own financial podcast, and is an avid student of economics, investing, and financial history.
---
Dana Samuelson
Dana has been in the precious metals business for decades.
He owns and operates a long-established precious metals and numismatic coin dealership, and is past-President of the Professional Numismatic Guild.
---
It's said to truly understand a subject, you need to study it from multiple perspectives.
Wealth that took a lifetime to accumulate can be lost or severely diminished in a financial crisis.
To survive and thrive when a financial system collapses or resets takes understanding, awareness and preparation. Future of Money and Wealth is an affordable, fun, and easy way to get started!
A tremendous value …



This program cost MANY thousands of dollars to produce. With travel, hotel and registration … every person at the taping paid thousands.
And the information in this video series is EASILY worth thousands of dollars … because just ONE great idea can make or save you a FORTUNE.
So we could charge a LOT more for this program … and it would be totally worth it.
And of course, we need to charge SOMETHING to cover costs … AND more importantly, so you have enough skin in the game that you'll actually watch it all.
But as you'll see … it's important to get this vital information out to as many people as possible. So we're making it a no-brainer …
Get ALL 20 videos … 14 hours of compelling content …

for only $497

(regularly $1997)
PLUS a SPECIAL BONUS when you act today … the Strategic Real Asset Investing webinar.

HUGE value … great price … powerful, life-changing information. But ONLY if you watch it!
Remember … what you don't know that you don't know could cost you a fortune … just ask all the people blind-sided by the last financial crisis.
"An investment in education pays the best dividend."
– Benjamin Franklin
Good advice. No wonder Ben's on the $100 bill.
Now it's decision time …

You've read this far for a reason.
You're concerned about the future … YOUR future … but while it's easy to be interested, it takes an investment of time, money and effort to actually get educated and busy implementing.
But if you think that's a burden …
Consider the price of NOT being informed and prepared …

And even if "this time it's different" (famous last words) …
.. and there's never going to be another financial crisis … sunshine and unicorns for as far as the eye can see …
Which is worse … to be prepared and not have a crisis … or to have a crisis and not be prepared?
Remember, the course you don't watch can't help.
Whatever you have, you've worked hard for.
And remember … the flip side of a crisis is opportunity, so it's not gloomy … there's a lot to look forward to and plan for.
For the informed and prepared … the future is bright. But for those who aren't … not so much.
With the stakes this high, it's time to …



To your prepared and prosperous future,
Robert Helms and Russell Gray
Hosts
The Real Estate Guys™ Radio Show
Producers of Future of Money and Wealth
P.S. Think about how much financial education you got in school. Most people get NONE … and so they're easily herded into a system designed to feed the banks interest, the government taxes, and Wall Street commissions and fees.
Worse, without context … it's nearly impossible to recognize major problems forming … while bankers, politicians, and financial media claim all is well.
Future of Money and Wealth will shock and enlighten you … and help you prepare yourself and your portfolio to PROSPER through what many experts believe is an inevitable economic re-set.
You're a click away from changing your future …
Get ALL 20 videos … 14 hours of compelling content … for

only $497

(regularly $1997)
PLUS a SPECIAL BONUS when you act today … the Strategic Real Asset Investing webinar.
Just ONE good idea can make or save you a FORTUNE …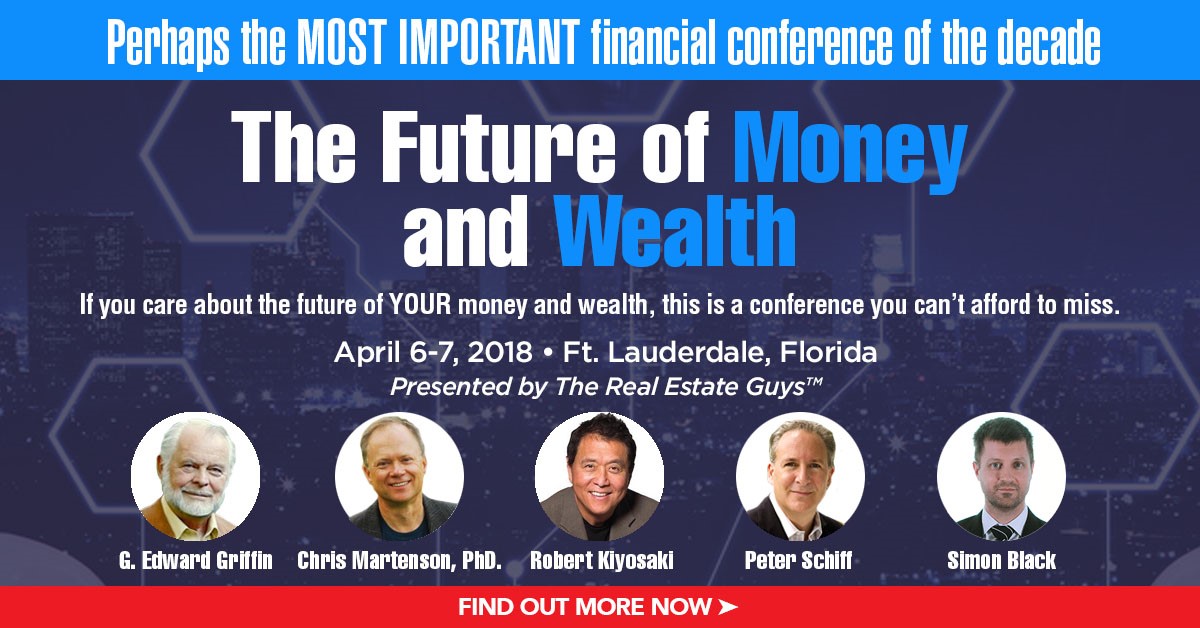 The world economic order is under-going massive change right now.  We're literally watching it unfold in the daily news.
Yet few investors really understand what's happening and why … or what they can do to both grow and protect wealth during these historic times.
"Those who can't remember the past are doomed to repeat it." – George Santanya
In two power-packed days our all-star line-up of notable experts will explain …
How the U.S. dollar is under attack and what it means to Main Street investors

What are the best and worst investments based on what's happening now … and where it's headed

How savvy investors are preparing to be on the right side of an historic wealth transfer most people don't see coming
Remember, the flip side of crisis is opportunity.  But pretending everything is fine … and not being prepared in case it's not … can be dangerous and expensive.
"Maintain unwavering faith you can and will prevail in the end, regardless of the difficulties, and at the same time, have the discipline to confront the most brutal facts of your current reality." – Jim Collins, Good to Great
If you're old enough, you may remember the old Pee Wee Herman movies … where Pee Wee falls off his bike and with brash bravado claims, "I meant to do that!"
Well to no one's surprise, the Fed inched up their "target" Federal funds rates by 25 basis points.
So now, instead of just one-quarter of one percent (.25%), the rate is now a whopping one-half of one percent (.50%).
Of course, as we've previously discussed, the market already beat them to it.  So like Pee Wee Herman, it seems the Fed is not in as much control as they pretend to be.
Investor Summit at Sea™ faculty member Peter Schiff had some great commentary on this topic in a recent podcast.  You can listen to it yourself, so we won't repeat it here.
But one of his best points is that the Fed's own forecasts are WORSE going into 2017 than they were going into 2016.  Yet last year, the Fed projected FOUR increases for 2016.
In fact, in a panel on last year's Summit, Peter and Jim Rickards debated this very point.
Jim said yes, the Fed would raise four times.  Peter said no raise in 2016.  Both were wrong, but Peter was closer to right.
So it seems even super smart guys have a hard time figuring out what the puppet masters are going to do.
But just because no one can say for certain what will or won't happen … doesn't mean we don't pay attention.
We just don't go ALL IN on any one outcome.  Why? You NEVER know what will REALLY happen.
Right now, both the stock market and real estate have been on multi-year booms… after HUGE declines in 2008.
According to data compiled into this nifty chart by the Pew Research Center, U.S. home prices "have almost recovered from the bust."
Of course, the daily financial news is constantly blasting about the stock market … with the Dow flirting with 20,000 … in spite of the Fed's interest rate "increase."
Apparently people are continuing to pile into the stock market at these nose-bleed levels.
So that's a lot of EQUITY happening in both stocks and real estate.
It's no secret we're equity guys.  We LOVE equity.  When we're not talking real estate on the radio, we're forcing equity through real estate development.  Equity's AWESOME.
BUT … as we often point out … equity comes from cash flow.  They aren't mutually exclusive.  In fact, they go hand in hand.
However, there's another kind of equity out there.  The kind which comes from what David Stockman would call "bubble finance."
That is, when central banks pump cheap money into the system, it can cause asset prices to rise WITHOUT underlying cash flows to support it.  It's AIR.
This is a REALLY important concept, so PLEASE don't tune out …
Think about it.
It's easier to understand with stocks, but the principle is the same with real estate.  When buyers are paying MORE than the income justifies, it's NOT sustainable.
But it IS tempting.  When you can buy a stock or property, hold it for a short period of time, and sell it for much more than you paid to a "greater fool," the checks still cash.
However, when you stay in the casinos too long, the house (not yours) usually wins.
So YOU need to know how to tell the difference between real value and a bubble.  And then you need to have some strategy tools in your kit, so you can take appropriate action based on what you see.
Here's how income creates equity:  If an asset is valued at some multiple of earnings, i.e., a rental property selling for 10 times gross rents, and the rents go UP $2,000 per year, the property's VALUE just went up $20,000.
That's cash-flow-driven equity growth.  (We know in the real world, properties are valued by Net Operating Income, but you get the idea.)
What if properties are going up but rents are NOT?  At some point, that's a problem.
With home prices, in spite of still record LOW home ownership rates, values are still largely driven by affordability.  That's REAL wages and mortgage rates.
We already know mortgage rates have been on the rise.  Those are easy to see.  There's no massaging the numbers.  No seasonal adjustments.
Discerning real wages and inflation is a completely different matter.
The Fed says we have a "tight" labor market with a claimed unemployment rate of 4.6%.  Of course, you have to look at that in the light of a decades-low labor participation rate.
We're not going to attempt to dive into any of that.  If you go too macro, you can't see the ground anymore.
Here's the point …
There's a lot of equity happening.  Hopefully a lot of it is happening to you.
But if the Fed is really going to turn down the air to the jump house, some of your equity might leak out.
As real estate investors, our job is to proactively manage debt, equity and cash flow.  We let the property manager worry about tenants and toilets.
And when the wave machine of cheap money starts receding … potentially washing some of our newfound equity out to sea … we think about what we can do to protect it.
The GREAT NEWS is that mortgages in bubble equity markets are still cheap and readily available.  It's a big part of why bubbles form.
But easy mortgage money means you can take equity off the table … even if you want to hold the property for the long term.
Accessing the equity isn't the danger.  It's what you do with the proceeds, how you manage the cash flow, and the risks.
Before he was President-elect Trump,  Donald Trump told us it's ALWAYS smart to keep a little dry powder.  We'll see how he does as a politician, but he's got pretty good cred as a real estate guy.
So it's probably smart to stash some cash … or other highly liquid assets (preferably without counter-party risk) … arbitrage the debt (loan out a chunk at a rate higher than you paid) … and/or reposition the equity into income producing properties in NON-bubble markets.
Yes.  Non-bubble markets exist.  These are markets where there's very little if any financing and the income is real … not dependent on cheap money from central banks.
We know this idea may be getting a little repetitive.  But that's partly because of the nature of real estate.  It moves SLOWLY.   So it's easy for investors to nod off.
The bond market and the Fed's rate hike are reminders for us to PAY ATTENTION.
And then … like The Real Estate Guys™ motto, use your Education for Effective Action™.
We know it's a lot to absorb.  We have fond memories of living in our own little bubble from 2001 to 2007.  It was fun. It was easy.  Everything worked.  We were geniuses.
Then WHAM!
We didn't see the problem until it washed away huge amounts of our portfolios.
We've been at this a LONG time.  But there are people in our audience who started their investing careers in the run-up since 2008.  They've only seen sunshine.
We're not saying rain clouds are forming.  But they might be.
So we think it's a good idea to be prepared no matter which way the wind blows.
That means investing in education, networking… being attentive to cash flow…and sometimes getting chunks of equity out of harm's way.  Just in case.  And it's better to be early than late.
More From The Real Estate Guys™…
The Real Estate Guys™ radio show and podcast provides real estate investing news, education, training and resources to help real estate investors succeed.
Trump and Sanders and a Bigger Economic Picture
In the recent New Hampshire primary vote, Trump and Sanders brought home big wins. Donald Trump summed it up in his New Hampshire victory speech…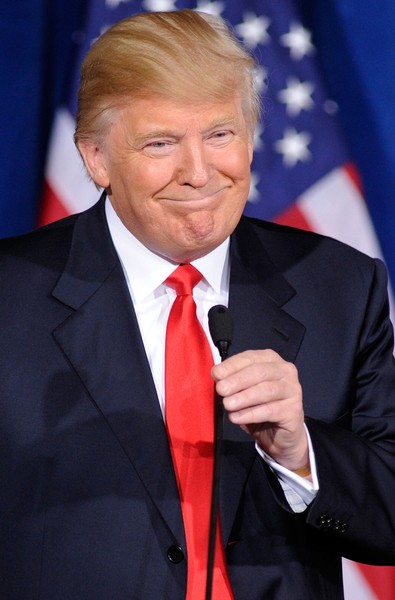 "If we had 5 percent unemployment, do you really think we'd have these gatherings?"
He could be right.
In spite of "glowing" employment reports and a Fed so confident in the "strength" of the economy it raised interest rates a "whopping" 25 basis points for the first time in nearly a decade…the ire of the electorate (and the stock market) could be telling a much different story.
John Burns Consulting recently issued a report confirming something we've been projecting for quite some time:
When it comes to real estate, for homeowners or renters (and therefore for landlords), the basis for growth isn't from foreigners snapping up U.S. real estate as a safe haven…or from hedge funds pumping billions of dollars into single-family home speculation…The real driver underneath fundamental real estate strength is real growth in both jobs and wages.
But in spite of the 4.9% unemployment rate touted by the government, that same government says labor participation is historically very low.
Look at this chart from the Bureau of Labor Statistics:
Boomers to blame? 
Some say the decline in labor participation is due to baby boomers retiring, but the government's very own stats don't support this assertion…
From 2004 to 2014, the only age group to INCREASE in labor participation was age 55 and OLDER.
Labor participation for anything UNDER 55 was actually NEGATIVE.
Clearly, baby boomers aren't driving down the labor participation rate.  They're the main group propping it UP!
What about wages?
Back in October 2014, Pew Research revealed that real wages have been stagnant (at best) for decades:
More recently, the Bureau of Labor Statistics reported real earnings notched up a tad, but a big chunk of the tiny gain came from a lower CPI (Consumer Price Index).
So small pay raises supplemented by lower prices produced a slight increase in purchasing power.
Is that enough to sustain the robust rental increases landlords have been enjoying the last couple of years?
No.  That's probably why people are moving to more affordable markets.  A trend we expect to continue.
As you can see, it's easy to get lost in the statistical weeds.
But the New Hampshire results are telling an easy to understand message on both sides of the aisle.
This economy isn't booming for working class folks.
So the voters want to kick the bums out, make America great again, return the power to the people, and stick it to the Wall Street elites…which explains (at least partly) the surprising popularity of candidates like Trump and Sanders.
Will the Fed continue to raise rates in an attempt to instill confidence?  
Based on the market's reaction, it's hard to imagine they will.  After all, the stock market's been throwing a hissy fit since the December "hike".  Just like Peter Schiff said they would.
As we discussed in a recent newsletter, the Fed rate increase resulted in a DECREASE in mortgage rates.
That's because investors dumped stocks for the "safety" of bonds, pushing yields down (yields or interest rates DECREASE when the prices of the bonds are bid UP by growing demand).
Great!  Cheaper money is always nice for real estate investing.
It's a reminder that bad times can be great times for investors, so don't be dismayed by economic uncertainty.
Oil's still not well…
Another big concern for 2016 remains the impact of lower oil prices on the credit markets.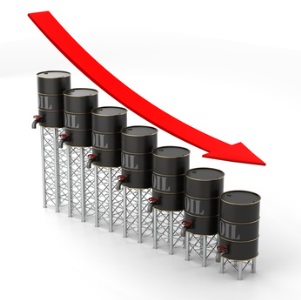 If oil prices remain suppressed for whatever reason, while it's great for consumers (your tenants), it makes it harder for indebted oil companies (employers) to meet their debt obligations.
No surprise U.S. oil bankruptcies have spiked 379%!
And if Wall Street levered up on oil bonds the way they did with sub-prime mortgage bonds, a meltdown in oil bonds could trigger another epic financial crisis…maybe even The Real Crash Peter Schiff has been warning about.
We don't know.  We just keep watching.
For real estate investors, the message is the same as it's been for a while…
Affordable properties in tax and business friendly states with good infrastructure, diverse economic drivers, and quality of life amenities will probably see a disproportionate influx of people and businesses.
So while real estate, like everything else, will be impacted by a financial crisis…it isn't an asset easily dumped by panicked investors.
And the powers that be, from governments to central banks to big business, are all highly motivated to prop up real estate.
Even better, if you've locked in super cheap mortgage money for the long term, and picked properties which conservatively cash flow, you're in a position to ride out a storm.
And if you're really prepared, you may have converted some of your equity into cash in case prices fall.
As he told us before he was a Presidential candidate, Donald Trump says in the down times, it's always good to have some cash on hand to go bargain shopping.
For now, the Trump and Sanders freight train seems to be telling us Main Street isn't drinking the "all is well" Kool-Aid.
So our focus remains on markets, properties and financing structures which position real estate investors to prosper in an economy that isn't yet on solid footing for Main Street.
After all, that's where our tenants live.
Until next time…
Good Investing!
While American media is focused on the chances of a Thanksgiving weekend terrorist attack (not to make light of those concerns)…a group of international bureaucrats will be meeting to decide if the world will take a step closer to a Chinese yuan reserve currency.
On Monday November 30th, the International Monetary Fund (IMF) votes on whether the yuan (the currency of China, also known as the renminbi) gets into the Special Drawing Rights (SDR) basket.
Who cares?
China does.  They care a LOT.  And YOU should probably care too…even if you don't know it yet.
What is an SDR?
Special Drawing Rights (SDR) are the currency of the International Monetary Fund.
The SDR "basket" is a collection of "premium" currencies whose values collectively determine the value of the SDR using a special formula.
Confused already?  That's okay.  Just don't give up….
Remember all those real estate investors in 2005 that didn't pay attention to Wall Street…thinking what do stocks, bonds and derivatives have to do with Main Street real estate investing?
In 2008 we all found out.  Oops.
So here's a quick primer on the situation (for a better understanding, read Jim Rickards' books Currency Wars and Death of Money)…
In the U.S., when an individual bank runs low on cash, they can borrow from the central bank (the Federal Reserve).  All major countries have a similar system.
But where do central banks go when they need to borrow?
So here's where it gets a little complicated. But stick with us because we plan to show how it matters to you and your Main Street investing.
A little history…
What is the IMF?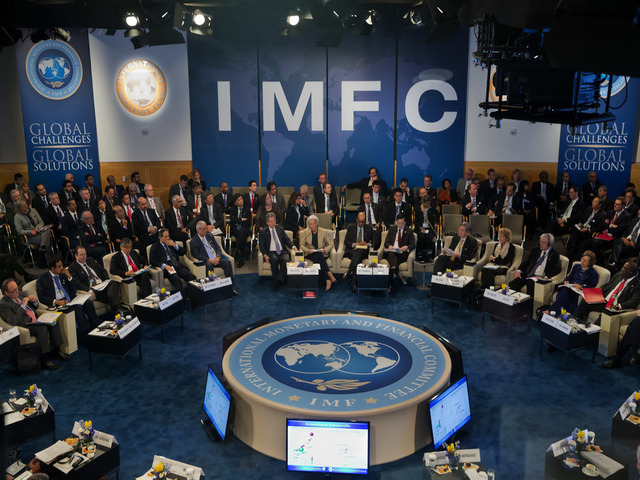 Prior to 1944, countries settled trade in gold.  So if you imported more than you exported, you owed someone a pile of shiny yellow metal.   Or at least a claim ticket for it.  Makes sense.
After two world wars, most of the world's gold and remaining production capacity was primarily in the United States.
After all, it's hard to export anything when all your production capacity and infrastructure was bombed to smithereens.  So almost by default (not that Americans weren't smart and didn't work hard) the U.S. had the world's dominant economy.
In 1944, at the Bretton Woods conference, a NEW financial order was set up…and the U.S. took over for Great Britain as the financial capital of the world.
Remember the golden rule?  "He who has the gold, makes the rules."
That's what happened in Bretton Woods.  The U.S. had the gold, so King Dollar was crowned.  For most folks reading this, it's the only system you've ever known.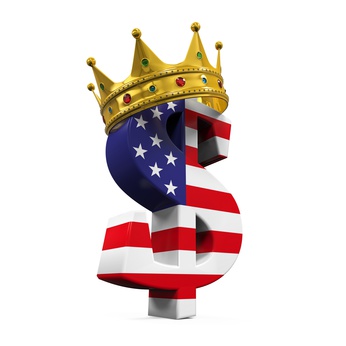 But that doesn't make it permanent.  In fact, history tells us that dominant economies, currencies, governments and systems eventually change.
Anyway, the idea of a central bank for the central banks also came out of Bretton Woods.  They called it the International Monetary Fund or IMF.
Five years later, it launched.  Keep in mind that these things take time.  It's easy to miss…or forget…that fundamental change is happening.
Basically, the IMF is the central bank to the central banks.
Twenty years later, in 1969, the idea of a special currency for the IMF came up.  They called it "Special Drawing Rights" or SDR.
Lame name, but lucky timing (probably just a coincidence…) because just two years later, in 1971, the U.S. defaulted on the Bretton Woods agreement with the "Nixon shock".
That's when President Richard Nixon shocked the world on national TV announcing he was closing the gold window "temporarily".  (Still closed today by the way…)
But don't take our word for it…watch Nixon make the announcement yourself:
The ORIGINAL Bretton Woods deal was that countries holding paper dollars could turn them into Uncle Sam and get real gold.  In essence, the dollar was as good as gold.
But when Nixon suddenly changed the deal (reminds us of the exchange between Darth Vader and Lando Calrissian in Star Wars – The Empire Strikes Back below), it meant all countries holding U.S. dollars formerly redeemable for U.S. gold now simply held green pieces of paper with pictures of dead U.S. leaders.
Now…to no surprise…no one wanted or trusted U.S. dollars.  So the dollar crashed.  Gold and inflation soared.  The U.S. economy and stock market tanked.  "Stagflation" became the term to describe a new strain of economic malaise.
Research it yourself.  There are many important lessons to be learned about how a major economic policy change ripples through economies.
And sometimes the UNTHINKABLE happens.
For example, in a vain attempt to contain the inflation unleashed by his default on the gold dollar, Nixon instituted a wage and price freeze: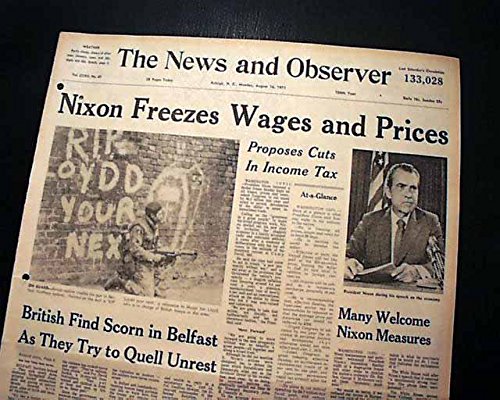 Who would think that in the Land of the Free, it would be a FEDERAL CRIME to give an employee a raise…or to raise the price of the merchandise in your OWN store?!?
But it happened.  In America.
The point is that defaulting on the Bretton Woods promise to redeem dollars for gold was a HUGE reset.
The gold dollar was dead.
BUT…the U.S. still had a strong balance sheet, a big army, huge manufacturing capacity…and a plan.
Shortly thereafter, the petro-dollar was born.
"Petro-dollar" just means that the U.S. dollar became the currency which worldwide oil transactions were settled in.  It created a huge and ever-present permanent new demand for U.S. dollars.
Now there's SO much more to say about that…but not today.
Again, we encourage you to study the history of the dollar, gold and oil.  Or come to a live event and buy us a beer or two or three…and we can talk about all this until the wee hours (that's what happens after a few beers…)
Back to our story…
So now we're in the petro-dollar era and the IMF is there with its SDRs and the SDR value is based on a "basket" of currencies it's indexed to.
The SDR basket is made up of all the "best" currencies…the U.S. dollar, the British pound, the Japanese yen, and the European Union's euro.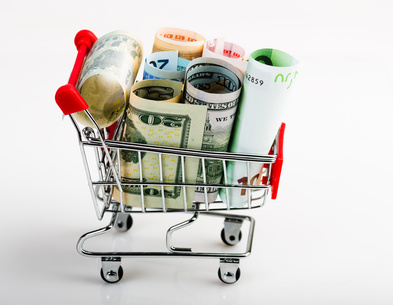 That's a pretty exclusive club considering there are 190+ countries out there.
But at the last vote in 2010 (these things only get looked at every 5 years), they got voted down.
Not dissuaded, China went to work.  We chronicle much of this in our special report on Real Asset Investing.
But this time, it seems China has a Plan B…in case the IMF slams the door again.
So while they're working to comply with IMF requirements, China's also taken steps to go independent if need be.
Does China want a yuan reserve currency?
We don't know.  If Beijing calls us with a heads up, we'll be sure to pass it along.
But how often can you trust anything ANY government says?  It's better to WATCH what they DO.
Right now, it seems to us that China looked at what the U.S. did to be top dog at Bretton Woods and are copying it as best they can.
It's a long list, but some notable items are:
Pay close attention to that last one.  We think this will be a BIG story in the not too distant future.
In 2015, China formed its own international bank (the AIIB – Asian Infrastructure Investment Bank) in spite of U.S. resistance…and wooed dozens of countries to join, including Uncle Sam's "pal", Great Britain.
It's kind of like, "If you can't join them, beat them."  Or at least show you're ready to beat them if necessary.
But no one wants to fight the U.S. toe to toe…including China.  Better to get voted in with a yuan reserve currency.
Of course, the U.S. has an effective veto with over 16% of the IMF voting rights (it takes 85% to pass).  So even if Uncle Sam's buddies don't back him again, he can still stop China from getting in the club.
But we think China's ready for that.  And we think Uncle Sam knows China's ready.  So we wouldn't be surprised if Uncle Sam cries…well, uncle.
But who knows?  We'll find out soon enough.
THEN…it will be interesting to see what happens next.
If China gets in, it's like adding a new stock to the S&P 500. It creates an immediate spike in demand for the new stock…and something gets dumped to make room.
Art Cashin, Director of Floor Operations at UBS and famed commenter on CNBC has been quoted saying…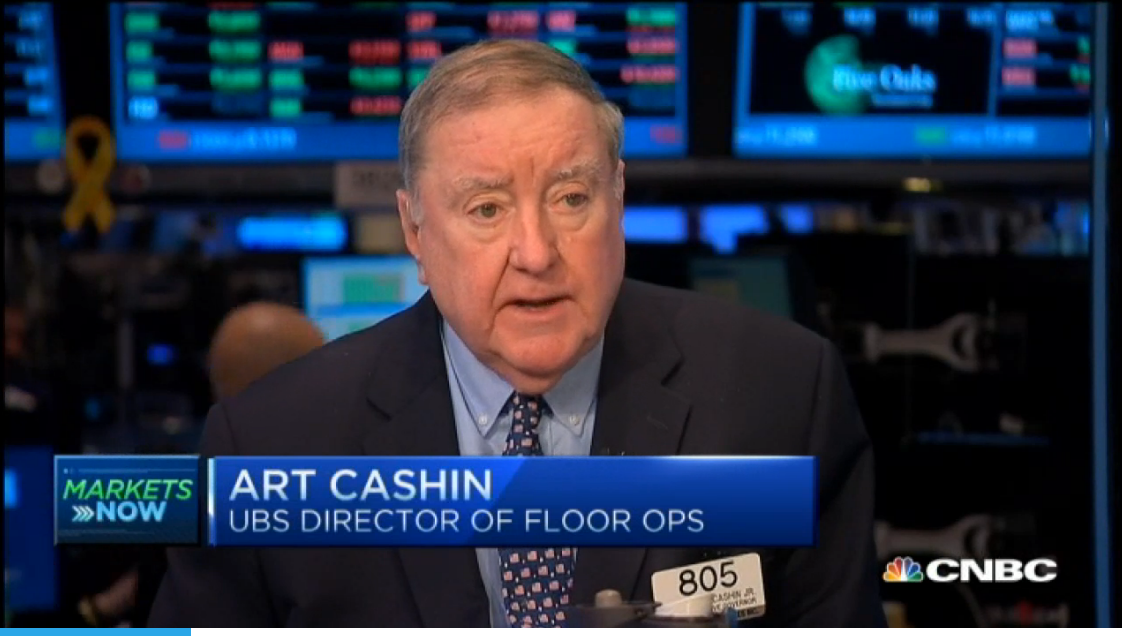 "If [SDR] approval were given, we could be looking at shifts in the trillions of dollars."
We're not that bright, but when a BIG shift happens we know to pay attention.
In that same article, Lombard Street Research's chief economist and head of research, Diana Choyleva was quoted…
"'If the yuan goes in the basket, then the likelihood is that the Chinese would prefer a gradual depreciation of their currency against the US dollar.'"
And if the yuan is NOT accepted?
Choyleva says…
"The Chinese leadership is not going to wait another five years…And they will not be so keen to be such a responsible global citizen….If the yuan is not accepted in the SDR, they will go for a one-off large devaluation and that would then be … a financial crisis, specifically, a real-economy crisis with the resulting impact on the …markets."
Another financial crisis doesn't sound like any fun.
It SEEMS like Uncle Sam and China are actually working closely together to gently ease a Chinese yuan reserve currency into the club.
But like raising kids, adolescents always think they're ready too soon…and parents always hold on too long.
China's clearly growing up.  And China's financial decisions affect Americans…even real estate investors on Main Street.
This headline is a case in point:
"…U.S. Steel blamed the temporary closure on tough market conditions 'including fluctuating oil prices, reduced rig counts and associated inventory overhang, depressed steel prices and unfairly traded imports.'"
"Earlier this year, U.S. Steel permanently shuttered a longtime plant outside of Birmingham, Alabama, laying off 1,100 workers. That closure came on the heels of a string of layoffs in Texas, Arkansas, and Indiana, among other states."
Those are all working class jobs in great rental property states.
Getting closer to home now?
The article continues…
"[China's] recent slowdown threatens to exacerbate problems for American steelmakers, as Chinese policymakers look to boost exports and more steel hits the global market."
The Chinese policies referred to include tweaking the relative strength of the yuan…because a cheaper yuan means cheaper goods into the U.S., which costs U.S. jobs.
And this is just ONE industry.  Think of ALL the other industries China is involved in…especially in any markets YOU are invested in.
So what's an investor to do if there is a Chinese yuan reserve currency?
Pay attention.
Watching two elephants dance isn't exciting.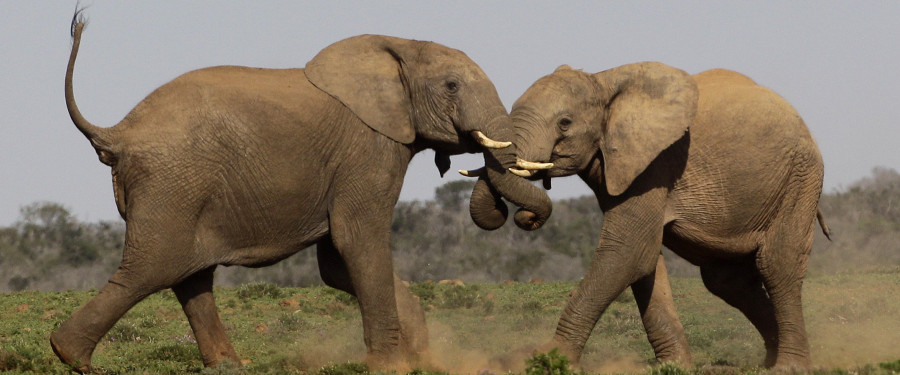 They aren't graceful and they move slowly.
But when you're locked in the same economy and those elephants can crush you, you're wise to stay alert.  And everyone knows we need more lerts. 😉
So REALLY get to know YOUR markets, demographics, ultimate income sources, and critical dependencies.
You want to see weakness or opportunity before others so you can move in or move out ahead of the crowd.
Remember, it takes time to tweak a real estate portfolio.  Of course, compared to the dancing elephants, you're a water bug.  But you still need to be looking and moving ahead
Focus on macro trends.
China's been working on getting into the SDR club more than a decade.  The dollar's recent strength is an aberration in a well-chronicled 100 year slide.
You'll lose sleep…and hair (we know)…trying to understand every tick in some chart.  Looking at the big picture smooths out a lot of  the noise.
Watch for game changers.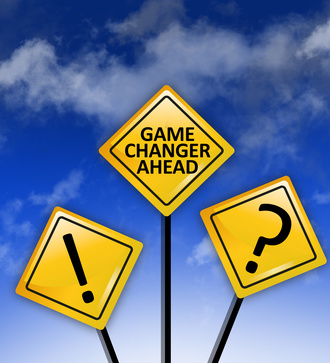 Bretton Woods in 1944 was a game changer.  A fundamental change to the global financial system.
The Nixon Shock in 1971 was a game changer. Another fundamental change to the global financial system.
China's ascension has been a slowly developing game changer.
It used to be Americans could just go about their business.  The rest of the world was too puny to really severely impact the mighty U.S. economy and dollar.
Now, when China gets a cold, so does Uncle Sam.  You can read it in the news everyday.
Is adding the Chinese yuan into the IMF SDR a game changer?
We don't know yet.  Could be.
Or maybe the Chinese will do a reverse Nixon shock. We're pretty sure THAT would be a game changer. (Think about it…)
Invest in things that are REAL and ESSENTIAL.
It's our recurring theme.  Housing, food, energy, commodities.  All have roots in real estate.  Sure, they can go boom and bust.  But they're ALWAYS needed.  Pets.com?  Not so much.
Use financial structures which can withstand economic pull backs.
The flirty girl at the frat party might get a lot of attention, but she's not the one you take home to Mama.
Bubbles and leverage create lots of sexy opportunities, but when the glitter rubs off, you want to be with markets, product types, demographics and teams which are in it for the long haul.
Credit lines, equity and buyers all can (and usually do) disappear when you need them the most.  They're fickle.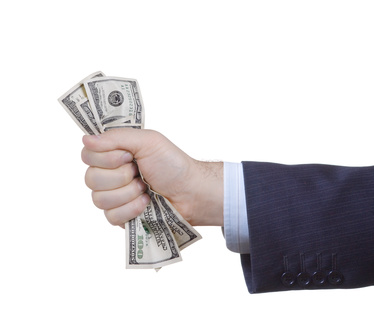 A little cash on hand can be your best friend in a downturn.  If you have your chips on the table and get a bad roll, you're out.  Donald Trump told us he learned it's ALWAYS good to have some cash available in the down times.
So don't envy the guy getting lucky with the hot deal when it's all sunshine.   Otherwise, you'll certainly be envying the guy with the stable portfolio when the clouds come.
Now if you've read this far, we're guessing you're SERIOUS about understanding these chaotic times.  We are too.
So if you REALLY want to jump start your learning…
We invite you to invest a week to sharpen your understanding of economics, investing and real asset portfolio strategies aboard our 14th annual Investor Summit at Sea.
One of our discussion topics will be The Future of Money and Banking…with Robert Kiyosaki, G. Edward Griffin and experts in economics, precious metals, crypto-currency and alternative banking.  Not to mention real estate, tax and estate planning, asset protection and more.  Your brain will hurt.  But you'll LOVE it.
>>> Click here now to learn more about the next Investor Summit at Sea.
Meanwhile, stand by….and we'll let you know whether there's a Chinese yuan reserve currency in your future.
Will the Fed raise interest rates?  Will gold go up?  Will stocks crash?
Inquiring minds want to know!  And so do real estate investors.
So we sit down to chat with three of the smartest guys we know…a Bull, a Bear and a Bug (gold that is).  And then we discuss what it all means to YOUR real estate investing.
---
The Real Estate Guys™ radio show and podcast provides real estate investing news, education, training and resources that help real estate investors succeed.
---
Divining the tea leaves of financial markets is an imprecise science at best…and probably much more of an art.
But whether science or sorcery, when you're busy building a portfolio of assets, liabilities, cash flow and savings, you need to pay attention to a lot of moving parts.
Broadcasting from the New Orleans Investment Conference in (you'll never guess…) New Orleans, Louisiana:
Your divine host, Robert Helms
His imprecise co-host, Russell Gray
Renowned economist, author and stock guru, Mark Skousen
Best-selling author, outspoken financial pundit and Fed critic, Peter Schiff
New Orleans Investment Conference promoter, newsletter publisher and gold guru, Brien Lundin
Each of our guests have been with us before.  But in case you're new to the show, you should know that NONE of them are real estate investors.  And for our purposes, that's a good thing.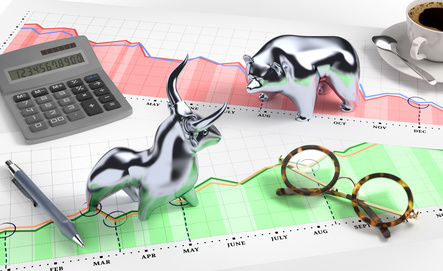 We're looking for peripheral perspectives on the financial markets which affect us all…no matter which segments we're invested in.  That's because all these markets are part of a fluid sea of funds which ebb, flow, circulate and mix.
All but the most inexperienced real estate investors understand the bond market sets interest rates.  And as you accumulate a portfolio of properties, unless you're a cash buyer, you're also accumulating a big portfolio of loans.
So interest rates and the bond markets should be of great interest to you.
Why are interest rates low?  Will the Fed raise interest rates?
Some think that the Federal Reserve sets interest rates.  That's not technically true.  At least not for mortgages and many other market rates.
But the Fed has a HUGE impact on interest rates through their open market manipulations…er, activities.
The Fed adjusts bank reserve requirements, sets the Federal Funds rate (that's the one you hear about all the time on the news), and manipulates various and sundry other levers to expand, contract and coerce the costs and motivations of lenders and borrowers.
So watching the Fed is an obsession for many investors.  That's why the Fed is in the financial news all the time.
Right now, the Fed keeps TALKING about raising interest rates.  They haven't done it in 10 years.  But they keep talking about.
Peter Schiff thinks the Fed probably won't raise rates.  He says if they do, they'll prick bubbles in stocks, bonds and other markets …and expose a phony economic recovery.
What about the stock market?  Will stocks go up…or will they crash? 
Of course, interest rates affect more than the cost of money.  Rates affect how money is used, stored and borrowed.
Companies are borrowing cheap money to buy back their own stock.  And why not?
If your company earns anything above the cost to borrow, then every dollar you borrow to buy your own stock makes you a profit.  It's just like when a real estate investor can borrow 4% mortgage money and buy 8% cash flow properties.  You'd do that all day long.
Plus, stock buybacks improve a company's EPS (earnings per share) because they divide the same earnings over less outstanding shares.  This can look good to unsophisticated stock investors and make a company look like its sales and profits are growing, when they could actually be shrinking.
Cheap money also empowers mega mergers and leveraged buy outs.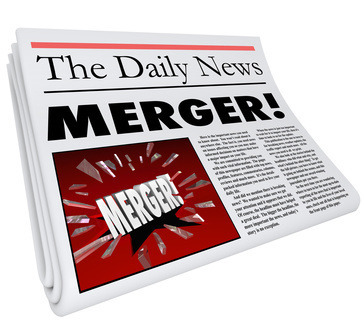 You've probably heard about AT&T and DirectTV, American Airlines and U.S. Airways, Anheuser-Busch and Miller, and the big one currently under consideration between Pfizer and Allegra.  And that's just off the top of our head.
These deals need to be financed.  Cheap money makes the debt load easier to cover from operational income.
It's no different than when a real estate investor borrows to buy a property and then pays for the loan with the rents.
Hopefully, the property cash flows at a rate higher than the cost of the funds.  So the lower the cost of the funds, the more properties qualify to do a deal.
Now you might choose to go in thin as long as you have a viable plan to increase net operating income.  Guys like Ken McElroy do this all the time.
But guys who take over companies do the same thing.  And often their plan to increase profit, means cutting back on things like payroll (layoffs) and long term investment (research & development and capital expenditures).
M&A (mergers and acquisition) guys argue the "acquire and fire M.O." helps make companies more efficient.
Maybe.
Sometimes it makes companies less competitive.  Because when you lay off people, you lose intellectual capacity.  And when you cut R&D and Cap Ex, you don't have new products or state of the art equipment and efficiency.  Eventually, all this can make you LESS competitive.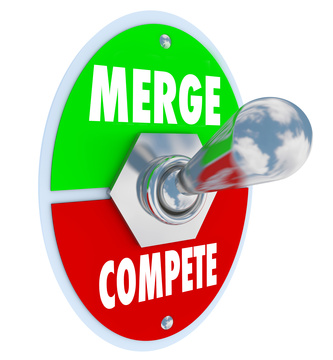 But we're not here to judge.  We aren't that smart.  We're just pointing out what's going on so you can anticipate and react accordingly.
For real estate investors, it can mean entire employment bases being shut down.   When Company A buys Company B, sometimes they shut down an entire campus.  Jobs are lost.  That affects the local real estate market.
Are any major employers in YOUR market in talks to merge?  Pay attention!  It could affect the local economy…and YOUR bottom line.
Low interest rates also affect Mom & Pop stock investors…
Right now, low interest rates are forcing people out of savings and into the stock market.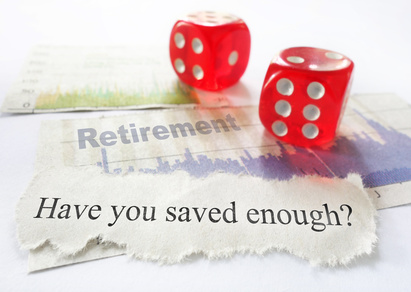 The stock market is the only place most paper asset investors know to go to try get enough earnings from their savings to live on.  Otherwise, they have to eat into the principal.
Of course, if they eat too much principal, they run out of money before they run out of life.  This is one of the greatest fears of the HUGE baby boomer generation…which is retiring at the rate of over 10,000 per DAY.
Of course, helping these folks discover how income producing real estate can provide better cash flow, lower taxes, and a long term hedge against inflation is one of the GREATEST OPPORTUNITIES going right now.  And with the new law opening up your ability to market to potential investors, there's never been a better time to get into the syndication business.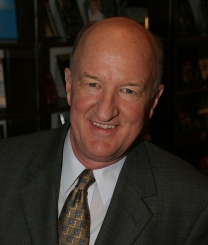 Mark Skousen thinks as long as rates stay low, the stock market will stay strong.  And speaking of strong…
Why is the dollar strong?
This is SUCH a GOOD question.  But before we tackle it, let's consider what it means.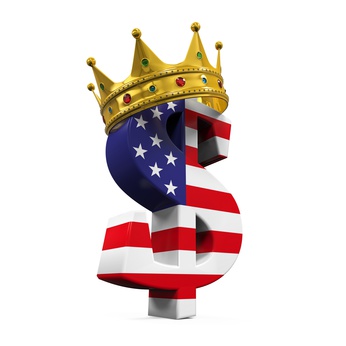 The "strength" or "weakness" of the dollar can be measured against many things.
If you go to the gas station and can fill up your tank for $20, you might say the dollar is "strong" against gasoline.  You can buy a lot of gas for fewer dollars.
But if it takes $200 to fill you tank, you'd probably say the dollar is "weak" against gas.  It takes a lot MORE dollars to buy the same gas.  Or you could say gas is strong.  Or gas went "up".
The point is that "strength " is relative.  Compared to what?
Right now, many other currencies are even WEAKER.  In fact, some countries' interest rates have gone NEGATIVE.    And most other countries' economic growth is even more anemic than that of the United States.
Of course, the U.S. has a trump card…and it's not the guy running for President.
The U.S. dollar is still the world's reserve currency.  And U.S. Treasuries, which are denominated in dollars, are considered by most to be a "safe haven" asset.
You've probably  noticed, there's been bit of instability in the world.  And it's been going on for awhile.  So (allegedly) paper asset investors worldwide are piling into dollars and Treasuries…for safety.
Of course, not everyone thinks dollars and Treasuries are the safest place to be….
Will gold go up?
China and Russia have been dumping dollars and Treasuries and buying gold.  Meanwhile, U.S. mint sales are at record highs.  Physical inventories are dropping.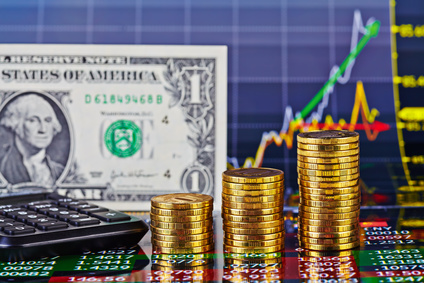 Yet the price of gold FALLS.  That's weird.
But actually, gold is only falling when measured in dollars.  In terms of other currencies, gold is actually rising.
We know.  It's hard to get your mind around.  But we think it makes sense to try.  Go back and think about the gas example.  When you have to trade more dollars for the same gas, you can say the dollar fell…or you can say gas went up.
Think about what you're doing by investing…
You're working at earning or raising dollars to use as down payments.  So you're probably being paid in dollars and saving in dollars, right?
Then you go out and borrow…in dollars…to buy a piece of real estate that will generate income in…dollars.
Along the way, you'll take in deposits, build reserves, set aside money for contingencies and capital expense…probably all in dollars.
And even if you're reinvesting by adding more properties, you're still going to be building up bigger and bigger CASH balances…in dollars.
So now your EXPOSURE to the banking system and the dollar is GROWING.
Therefore, it seems sensible for you to be concerned about the strength of the banking system and the dollar, right?
BUT…you say…what difference does it make?  What choice do I have?
GOLD.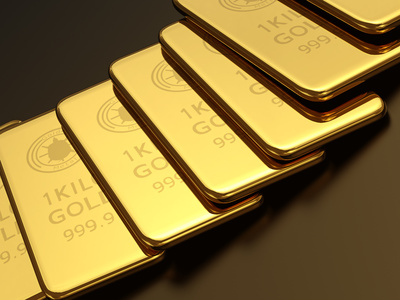 Precious metals are an alternative to dollars as a place to store liquid reserves.  It's where people (and countries) go when they're concerned about the dollar and the banking system.
So we pay attention to gold because it's an indicator of the strength and direction of the dollar.  Make sense?
It used to be good enough to simply watch the PRICE of gold.  If it was down, then demand was down.  If the price was up, then demand was up.  So you could accurately use price to gauge demand.
Not today.
That's because physical gold prices are impacted by paper derivatives in the futures markets.  That is, there are people who buy and sell physical gold.  And there are those who buy and sell contracts (paper) which are allegedly backed by gold.
We know.  It's heady stuff.  But please don't gloss over.  It's not as hard as it seems.  And it really does matter to your long term financial health.  Really.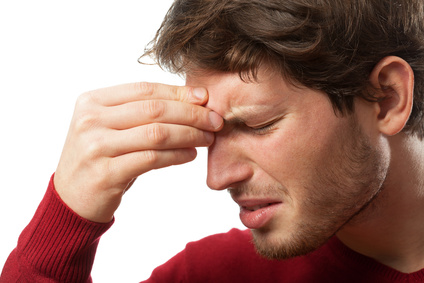 We won't get into all the mechanics of the gold futures markets.  This is already a marathon blog (THANKS for sticking with us this far!)…
Suffice it to say that when paper traders sell highly leveraged paper contracts they are able to push down the price of gold in both the paper AND the physical markets.
But when the price of physical gold drops, physical buyers show up and claim physical gold.  As long as those orders get filled, people trust the paper contracts.  The paper guys may not want the physical, just like you may never want all your cash out of the bank.
But the minute you don't think the bank has the cash to give you, you want it all.  Right now.  And if you can't get it, you lose trust in that bank statement you have that says the cash is really there.
Well, when we first started watching the gold market, there was twice as much physical gold in the warehouses and there were about 40 claims on every ounce of physical gold.
Today, the physical inventory is half what it was and the outstanding claims are pushing THREE HUNDRED for each ounce.
This makes us suspicious that the PRICE of gold may not really be "free market"…which means it's less useful for determining what's really happening with the dollar.
If the demand for physical market were to exceed the ability of the warehouses to deliver the gold, then the true price of gold in dollars could be revealed.
Going back to our gas example, it means it would take more dollars to buy the same gold.  Gold would go "up".  Really what's happening is the dollar would be "down".
But we're just real estate guys and we're clearly out of our league when commenting on gold.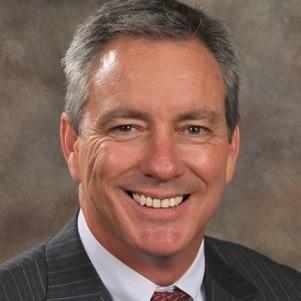 Brien Lundin is one of the smartest, most connected gold guys we know.  He tells us the gold investors he knows think gold has put in a bottom.  Which really means the dollar compared to gold has peaked.
That would mean gold will be going "up" and the dollar will be going "down".
If so, it explains why governments (Russia and China in particular) and individual investors are using dollars to buy gold now.
And as if all this wasn't enough, consider it's being reported that China's currency (the yuan) may be about to be included as one of the world's reserve currencies, joining the U.S. dollar, the British pound, the Euro and the Japanese yen.  Of course, the U.S. would need to approve it.  Which might explain why China set up its own international bank.
As we discussed in our Real Asset Investing report, this is a trend we've been watching develop for several years.
What does it all mean to real estate investors?
Okay, for you marathon readers, let's try to wrap all this up and put a bow on it.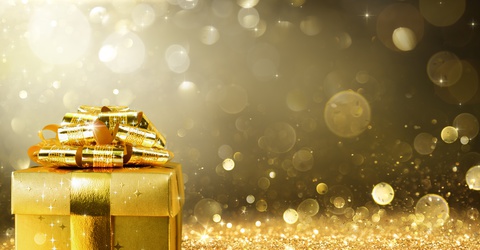 Interest rates have a big and direct impact on your mortgages, your cash flows, your tenants and the local economies which support your properties.
The Fed's motivations and maneuverings impact interest rates.  And the Fed is influenced by the stock market and the dollar (and vice versa).
Gold is one of a few indicators of the strength and future of the dollar, which has been slowly losing its grip as the world's reserve currency.
If there is hidden weakness in the U.S. economy and U.S. dollar, rising interest rates and/or a failure to deliver on physical gold shipments could quickly expose it.
The result could be rapidly rising interest rates or a rapidly falling dollar (inflation, i.e., rapidly rising prices).
In any case, you want to be ready for ANYTHING.  And dollars, bonds and bank accounts probably won't be as safe as many think they are.
So we continue to think real assets which serve essential, transcendent needs (shelter, food) in markets with good infrastructure, population, business climate and low costs will be the safest (and probably most profitable) places to be.
The MOST IMPORTANT INVESTMENT you can make right now is…
Your own education and network.  Because if things get crazy, you'll want to see it sooner, understand it better, and be connected to lots of smart people you can collaborate with to navigate a rapidly changing environment.
We know you'd probably like everything to be simple and easy.  But that's not the world we live in today.
Of course, it doesn't have to be scary or boring.  Personally, we go out of our way to create fun and educational events to bring great people together to learn, share, connect and work on a building a brighter future.
---
Listen Now: 
The Real Estate Guys™ radio show and podcast provides real estate investing news, education, training and resources that help real estate investors succeed.
Could the Fed's decision NOT to raise rates be basically an admission this "recovery" is a farce?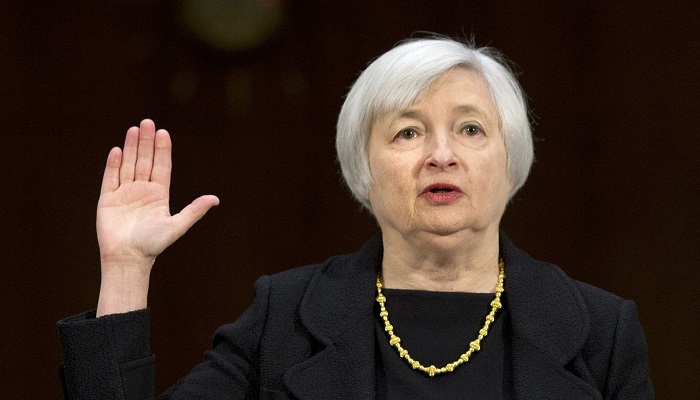 If the economy can't absorb even a token rate increase, it must be FAR from robust.
As we've discussed, there's simply not enough income (productivity) to service all the debt.
It's like a sub-prime borrower using a teaser rate to squeeze into a home they can't afford.  When rates re-set, their income's not enough to cover the new payment.
In other words, we have a sub-prime economy hooked on teaser rates.  An interest rate increase could push it over the edge.
Of course, the flip side of every problem is opportunity.
Right now, Janet Yellen has a BIG problem.  And she thinks housing can help her get out of it.
Check out this headline from Bloomberg…
 "The Fed chief noted… housing 'plays a supporting role' to bigger drivers such as consumer and business spending."
"The central bankers 'recognize that the housing market is sensitive to mortgage rates' and that an increase…will eventually impact consumer borrowing costs."
In other words, Yellen didn't raise rates so she could prop up housing.
Great!
But…proceed carefully.
First, we're not sure Janet Yellen will succeed at goosing housing.  And that's okay.
Encouraging consumers to go into debt based on home equity isn't a smart path to long term economic "recovery".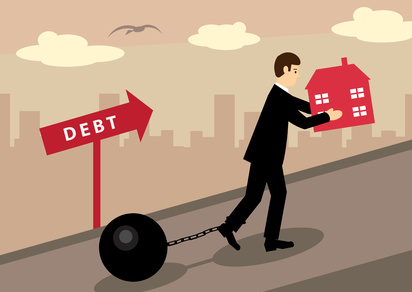 Isn't that how we got here in the first place?
And with interest rates already so low, there's no room to push up debt based solely on lowering interest rates.
So incomes need to rise.
But competition from low overseas wages and technology put a drag on American wages.
So Yellen might be tempted to revert back to money printing…or more "quantitative easing".
Long term that's bad for the dollar.
So mortgages and real estate could be very good things to have in the years to come.
Because, as we discuss in our Real Asset Investing report, mortgages are a way to short the dollar.  And in spite of it's recent "strength", the dollar has a one hundred year history of loosing value over time.  This makes sense because the Fed has a stated goal to create long term inflation.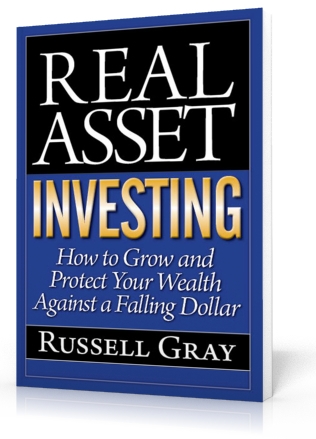 Real estate is a great way to hedge against long term inflation.
Just be mindful of the fundamentals of value.
REAL value comes from income.  The more income, the more value.  The less income, the less real value.
But after nearly seven years of artificially low interest rates, trillions of dollars in "stimulus", and zero meaningful reform of highly leveraged derivative speculation…asset values for stocks and bonds have risen without corresponding increases in income.
So this CNBC article says Wall Streeters turned to Main Street for more real returns…
Investors Snapping Up New Homes for Rentals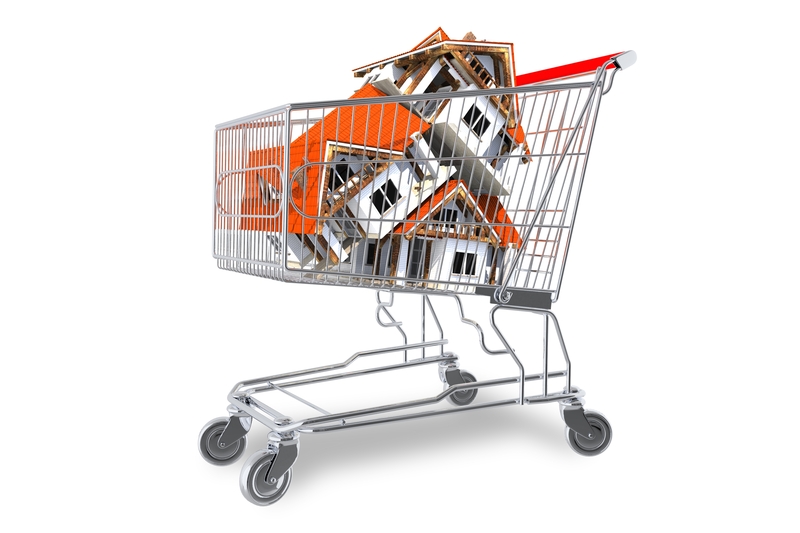 "…large-scale investors buying thousands of discounted foreclosed properties…turning them into single-family rentals….The housing market is recovering…but these investors are not selling. They are buying more, and now they are buying new."
This perplexes mainstream pundits who only understand "buy low, sell high".  But the article explains…
 "'…institutional capital is still looking at … a long-term hold…there's yield and…appreciation to be had.'" 
Exactly.  Welcome to real estate investing.
Of course, Bloomberg reports that all that big-money bids up prices and takes inventory off the market…
No wonder Wall Streeters are buying new…which of course, makes home builders happy.
As John Burns reported, home builders are beginning to cater to investors instead of only home owners.
But if real value is based on income, how are incomes doing?
Not so good…according to a Bloomberg article: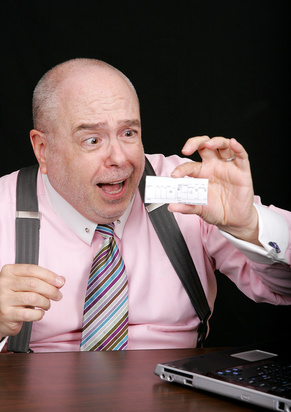 "Wages and salaries in the U.S. rose… at the slowest pace on record, dashing projections that an improving labor market would boost pay."
"Private wages were little changed…, the worst performance since those records began in 1980."
Is this headline from Market Realist provides a little glimmer of hope?
Wage Growth Could Possibly Be Ticking Up
Could…possibly…maybe…kinda sorta…
But then we dig deeper and find:
"Despite falling unemployment, one of the conundrums of the current labor market is flat real, or inflation-adjusted, wages."
And right in the same article we find out why it matters…
"Historically, real estate prices have correlated closely with wage growth…Recently, home prices have been increasing again, but that's due to low inventory….the ratio of median home price to median income is again approaching bubble-type highs. As the Fed removes accommodation, further home price appreciation will be dependent on wage growth."
Of course, rents also come from wages, and this Associated Press article says…
"…rental housing costs have been rising nationwide at roughly double wage growth…The result is an affordability crunch for renters."
This means long term resistance to rental increases…and even pressure to lower rents as people look to move to more affordable housing.
Here's the bottom line…
The Fed's decision tells us the economy is weaker than advertised.
Wages are soft.  People can't afford higher debt payments…or higher rents.
But they NEED housing.
So housing and rents are rising.  But without wage growth it may not be sustainable.
You shouldn't count on rising rents or lower interest rates to improve your cash flow.
So it's REALLY important to BUY RIGHT.
Choose affordable markets with a good local economy, low taxes and living expenses, and an attractive quality of life for people leaving expensive areas in search of affordable housing.
Avoid paying too much. Be disciplined. Don't chase the market.
Lock in low fixed rate long term financing. The difference in adjustable and fixed rates probably isn't worth the risk right now.
If you want an equity pop, force it by adding value.  Ditto for rents.  Maybe the market will push prices higher, but don't count on it.  The equity tide can rise…and it can recede.
If you can get available equity out at today's cheap interest rates, it's probably a good idea…as long as you have someplace to conservatively invest the proceeds for more than it costs to borrow.  Right now, that's pretty easy.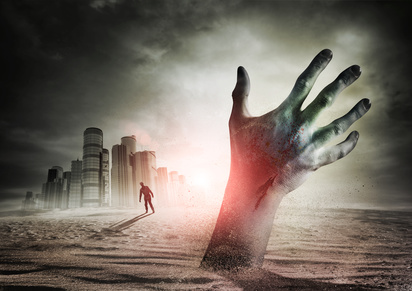 When we look at the investment landscape, we agree with the contingent of defectors from Wall Street…stocks, bonds and bank accounts look very scary right now.
But investors have to store their wealth somewhere.
Real estate provides income, long term equity growth, tax breaks and the most affordable form of conservative leverage.
In today's climate, it's hard not to like properly structured real estate in the right markets.
So if you have wealth you want to protect and grow…consider real estate.
If you know how to invest in real estate, but are already fully invested…think about starting a business to help other people get into real estate while the getting is still good.
Until next time, good investing!
The Real Estate Guys™ radio show and podcast provides real estate investing news, education, training and resources that help real estate investors succeed.
Will the Fed Raise Interest Rates?
Global stock markets continue to convulse as participants and pundits try to divine whether Janet Yellen will really pull the trigger and raise interest rates.
Our bet is no.  Or if so, maybe by only a quarter point (25 basis points in bank-speak) just to prove the Fed hasn't forgotten how to do it.  After all, it's been about 8 years.
But we think not.
The list of reasons is far too long for this missive, but here's a few:
The Dollar is Too Strong
We're not saying WE think this is bad.  But the people in charge think so.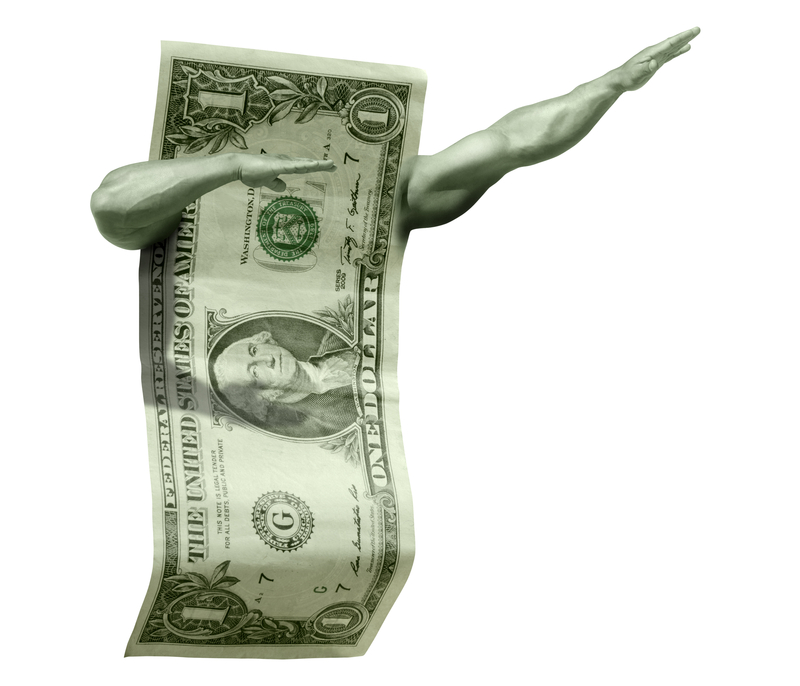 They say a strong dollar makes it harder for U.S. companies to sell exports…because it takes more foreign currency to buy anything denominated in dollars.
And U.S. companies doing business abroad are losing out when converting their foreign sales back into U.S. dollars.  So they say a strong dollar is bad for earnings and stock prices.
Also, a strong dollar means the U.S. government is paying more real interest on all its debt to foreigners.
The goal for a borrower is to receive strong dollars today and pay back weaker dollars later.  It's why policy makers (and real estate investors) like a falling dollar.
A strong dollar is deflationary, which is the polar opposite of what the Fed wants (more on that in a moment…)…though most consumer we know LIKE IT when prices fall.
But when prices on things like houses, cars, stocks, bonds, etc., drop in dollar terms…and those things are being used as collateral, it means the value of the collateral drops.
That forces painful margin calls and creates a temptation for borrowers to bail on the debt.  Just think back to the sub-prime crisis which triggered the Great Recession.  It all started when debt went bad.
And speaking of debt, there's the other major reason NOT to raise interest rates…
Uncle Sam is Drowning in Debt
When interest rates rise, payments go up.  That puts downward pressure on spending, which the financial brainiacs believe is the key to economic expansion.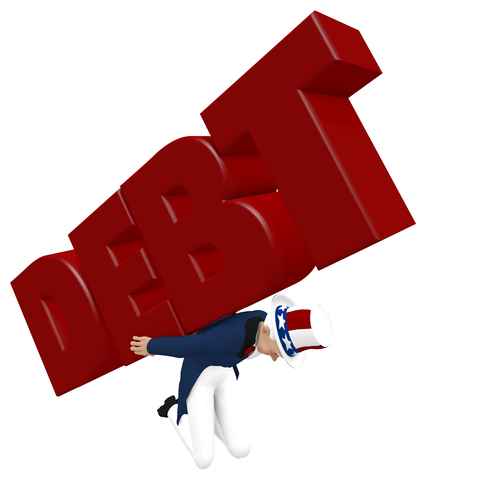 The problem today is that interest rates are SO LOW that even a 25 basis point increase is a substantial percentage increase.
Do the math.
If you have debt at 2% and rates rise by .25% that effectively increases your interest expense (and payment) by 8%.
That doesn't sound like much, but when you're Uncle Sam and you're already paying out $381 BILLION in interest each year…an 8% increase costs an additional $30 BILLION.
Now if interest rates were to rise 100 basis points, say from 2% to 3%, that's a 33% increase…or a whopping $125 BILLION increase in interest payments.
And because Uncle Sam is already running in the red, it's all debt compounded on debt.  Just like using your credit card to pay the credit cards you used to pay the credit cards you used to pay your house payment.
In financial terms, we call this a "train wreck".
Since the last great re-set in the 80's when then Fed chair Paul Volcker jacked rates up to over 20%, the government has gone aggressively into debt and lowered interest rates steadily for three decades.
But now we're at the bottom of the interest rate barrel.
So if you can't lower interest rates to leverage your payments into servicing higher loan balances (just like you do when you refinance your mortgage to a lower rate and keep the same balance …or grow it…while reducing your monthly payment)…
Then the only other options you have is to make more money.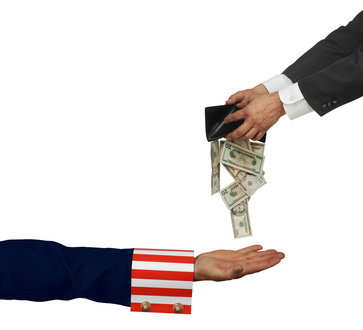 For Uncle Sam, this means raising taxes.  And there are two ways to do this.
The small government faction says lower rates to grow the private sector and take a smaller percentage of a bigger pie.
That is, lower tax rates, which they believe will leave more profits in the hands of entrepreneurs who will use it to expand their businesses (if they can find customers).
Then, when the pie is big enough, the smaller percentage of tax yields more absolute dollars to Uncle Sam.
Go red team!
The big government faction says raise taxes on the entrepreneurs and uber-rich and funnel that money through the government to the poor and middle class.
Then, when those everyday people spend all that money, it will provide customers and profits for the businesses, which will in turn result in even more tax revenue.
Go blue team!
Obviously, these two policies are polar opposites and each one enrages the proponents of the other.
So everyone beats up on each other and nothing gets done.
Go purple team!
BUT…there is another way…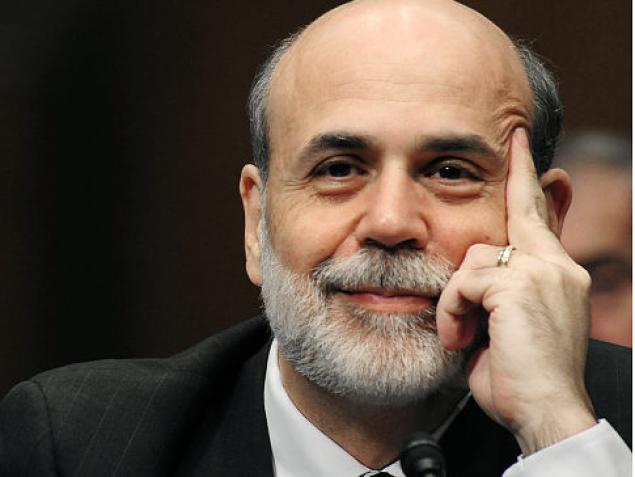 And on November 21, 2002 a guy named Ben Bernanke (who later took over for Alan Greenspan to become the chairman of the Federal Reserve) explained it in a speech before the National Economists Club in Washington DC.
Big Ben said….
"…the U.S. government has a technology called a printing press (or, today, its electronic equivalent) that allows it to produce as many U.S. dollars as it wishes at essentially no cost."
"By increasing the number of U.S. dollars in circulation, or even by credibly threatening to do so, the U.S. government can also reduce the value of a dollar in terms of goods and services, which is equivalent to raising the prices in dollars of those goods and services."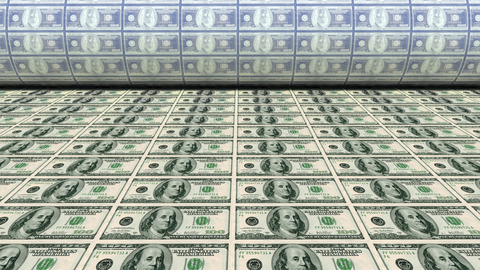 "We conclude that, under a paper-money system, a determined government can always generate higher spending and hence positive inflation."
"…sufficient injections of money will ultimately always reverse a deflation."
Our emphasis.  Always.
And just so you know we don't make this stuff up, you can read the whole thing here.
So we think the Fed will find some excuse to turn the Quantitative Easing (QE) printing presses back on.
But, you say (correctly) didn't they already do QE?  Like, 4 times?  Then why didn't prices rise?
Great observation.
Here's the short of it…and why it matters to real estate investors RIGHT NOW…
The Fed expanded its balance sheet (printed) by about 4 TRILLION DOLLARS since 2008.
Most of the money ended up in bonds (causing bond prices to rise and interest rates to fall)…or stocks (causing stock prices to rise to record levels)…and on banks' balance sheets (as reserves parked at the Fed).
Of course, when you read Big Ben's 2002 comments, he expected the banks to lend.  That's the way all the new money was supposed to get to the market.
But frightened borrowers weren't anxious to take on more debt.  They were inclined to save or pay off debt, rather than spend.
So there's not been a long line of borrowers to lend to.
On the lender side, with the politicians busy POUNDING on the banks (and rightfully so)…banks decided it was safer NOT to loan…except to only the very BEST borrowers.
But now that all the very best borrowers have taken on their fill of debt, Uncle Sam is back to making nice with the banks…hoping to get all the money pushed out into the market.
And guess which sector they're focused on?
Yep.  Real estate.  And it's happening as we head into an election year.  But that's probably just a coincidence.
Check out this headline:
"The government is trying to coax banks back to making mortgage loans to risky borrowers…"
This makes sense because we already have construction lending surging.  But builders can only borrow if they have buyers to sell to.  And most buyers can only buy if they can get financing.
So Uncle Sam can see that the bottleneck in the pipeline is at the street level…where real estate investors like you invest.
All this to say (and thanks for reading to the end) that the stock market gyrations could actually be GOOD for real estate in the mid-term.
When nervous stock investors seek safety, they'll go to bonds and push interest rates down.  Great!  Borrow all you can and lock in LOW FIXED rates.
Make SURE your properties cash flow conservatively and focus on big, affordable markets with low taxes, a friendly business environment, and a diverse local economy.
Some frightened stock investors will pile into real estate…just like they did in 2001 after the tech bubble deflated.  The Chinese already are.
So, we wouldn't be surprised to see a run UP in prices in the near term…which could be a chance to grab some equity and move it to safety…once again taking advantage of increasingly liberal lending.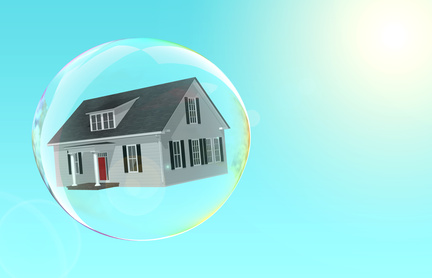 Eventually, the real estate bubble that's beginning to inflate now will "pass a little gas".  Or maybe a lot.
Sure, it will stink.  But it won't kill you if you're prepared to hold your breath and go in and do some bargain hunting.
Meanwhile, as all this unfolds, it's a good idea to continue to watch and prepare.  You can't control it.  But you can roll with it.
Good investing!
The Real Estate Guys™ radio show and podcast provides real estate investing news, education, training and resources that help real estate investors succeed.