The person who chases two rabbits catches neither …
Another week and a thousand sub-plots and angles to the COVID-19 story and how all this might affect real estate investors.
In a run-of-the-mill market gyration, those are usually fun and relevant rabbit-trails to go down. But there will be plenty of time for that later.
Sometimes it's more important to stay focused on the main thing … even if it's a little boring, redundant, or even (gasp!) political.
This is one of those times.
Think about it …
Virtually all major factors impacting the future of the economy, financial system, and currency that your portfolio and financial security depend on are being driven by policy.
Market participants like buyers, sellers, investors, tenants, and businesses all seem to be left out … or perhaps "locked down" is more accurate … of the process.
And the "gauges" most people focus on to determine the national, state, corporate, and individual health are questionable at best.
Whatever is going on right now is a far cry from "free" markets. It's all driven by Federal Reserve and government (again, they're not the same thing) policy.
So are we here to critique policy or rant about what "should" be?
Heaven forbid.
We're not that smart … or brave. Besides, no one in charge is asking us what we think, so our opinions don't count much in the real world anyway.
But with a thousand things to distract you, we're simply pointing out that policy matters … and it's a good idea to pay attention to policy so you can pivot to avoid problems and capitalize on opportunities.
As of this writing, we're waiting to see what the Fed will say and do. They're the makers of those important monetary policies which affect everyone everywhere.
For the uninitiated, the Federal Reserve is the issuer of U.S. dollars. The U.S. dollar currently serves as the reserve currency of the world.
Even though a lot of people know this … very few really understand it … and that's a problem for both individuals and societies …
"By a continuing process of inflation, governments can confiscate, secretly and unobserved, an important part of the wealth of their citizens. There is no subtler, no surer means of overturning the existing basis of society than to debauch the currency. The process engages all the hidden forces of economic law on the side of destruction, and does it in a manner which not one man in a million is able to diagnose."
The Fed expands and contracts the amount of dollars in the system to directly or indirectly manipulate interest rates, inflation, asset prices … including stocks and real estate.
If you're paying attention, you're watching a hyper-active Fed operate in real-time.
The Fed underwrites the United States government's debt and deficits … including all the stimulus spending, bailouts, and vote-buying handouts by both parties.
If you think of dollars like blood … a currency that flows through the body of the economy supplying nutrition to individual cells (people) and organs (organizations) …
… then it's easier to understand the impact of the quantity, quality, and velocity of those dollars.
There are MANY issues at play in today's world. But we think the dollar may well be the most important developing story.
Of course, long-time followers of The Real Estate Guys™ know we've been watching the dollar for quite some time.
The long-term demise of the dollar is a mega-trend which began in 1913 …

SO much we could say about this one chart, but we'll save it for future rants.
Profiting from the dollar's persistent decline is the essence of leveraged real estate investing and the main thesis of Equity Happens.
Yes, we know we need to re-release Equity Happens. It's on the to-do list. But it's kind of flattering to see used copies trading for hundreds of dollars.
In fact, let's use Equity Happens as a quick case study in inflation …
Right now, the supply of Equity Happens books is small. Apparently, the demand is high, so the price has been bid up.
(Note: We don't get any of that premium. We wish. But it goes to the used booksellers. We're still rummaging around the garage looking for copies so we can get in on the action.)
But the high price of Equity Happens isn't the result of inflation. It's the result of limited supply against relatively high demand. A copy of Equity Happens is rare.
Compare that to Rich Dad Poor Dad, the best-selling financial book in history.
At the same time Equity Happens is selling for over $400 per copy … nearly a 20x premium to the retail price …
… Rich Dad Poor Dad is selling for $5.39.
Does that mean Equity Happens is the better book? Or the demand for Equity Happens is higher than Rich Dad Poor Dad?
Not at all. In fact, far from it.
Now stick with us because this is the important lesson …
The disparity in price between Equity Happens and Rich Dad Poor Dad is a function of how many copies of Rich Dad Poor Dad have been printed.
While we only printed less than 100,000 copies of Equity Happens … untold millions of copies of Rich Dad Poor Dad are in the marketplace.
As a product, abundant supply is fantastic for the consumer. Mass production creates abundant supply which produces low prices and allows more people to acquire the book.
In other words, falling prices are a boon to consumers. It expands the ranks of the "haves". Cheaper books mean more people can afford them. Remember this when some official tells you deflation is a threat. It is … but not to you.
What if Rich Dad Poor Dad wasn't a book, but a currency that you were earning and saving … how's it working now?
Let's say you went into the market and traded the blood, sweat, and tears of your labor for 100 copies of Rich Dad Poor Dad at a time when the book sold for $12.
Then suppose Robert Kiyosaki prints another 10 million copies because his printing cost is only pennies per book.
This printing increases supply and drives the book price down from $12 to less than $6.
Yes, more people get copies of Rich Dad Poor Dad. In fact, maybe Kiyosaki deposits books directly into the libraries of readers everywhere.
But you … you worked for your copies at a time when the value of your work was based on a price of $12 per copy.
And you saved your copies in your library so you could trade them later for other books you'd like to read. But now, your copies are worth half as much.
You lose. The act of printing more books diluted the value of the books you already earned.
Now, go back and re-read the story of Equity Happens and Rich Dad Poor Dad … but replace Equity Happens with gold, Rich Dad Poor Dad with dollars, and Robert Kiyosaki with the Federal Reserve.
Monetary policy … the printing of dollars … affects you and EVERYONE earning, borrowing, saving, and investing in dollars.
And just in case you didn't hear, the Fed is printing TRILLIONS of them … more and faster than at any other time in history.
There are a LOT of angles to the cascading crisis created by COVID-19, so it's easy to take your eye off the main thing. We could be wrong, but we think the main thing is the dollar.
Unfortunately, most Americans and the pundits who inform them aren't really talking about the dollar. So we are … and have been for years and years.
Today, everything is moving bigger and faster. Extreme policies are likely to produce extreme results.
Whether those extreme results harm or benefit you and your portfolio depends on how aware, prepared, and responsive YOU are.
But your results also depend on what everyone else in the eco-system does … and the policies they support. So talk with your family and friends. Encourage them to pay attention too.
Spreading financial awareness and preparedness helps flatten the curve of economic impact to the financial system.
Like COVID-19, bad ideas are highly infectious … especially when people are highly vulnerable. Ideas affect individual actions and institutional policies.
We're not telling you what to think or do.
But if you've been hitting the snooze button up to now, it's probably time to snap to attention and start studying. Think and do is better than wait and see.
There's a lot more to this chain of events to come.
---
Thanks to all of you who've taken the time to send a little sunshine our way.  It means a lot to us!
Here's what The Real Estate Guys™ Radio Show community is saying … 
"Awesome analogy for gold, dollar, and the Fed! … " – John Y., 6/10/2020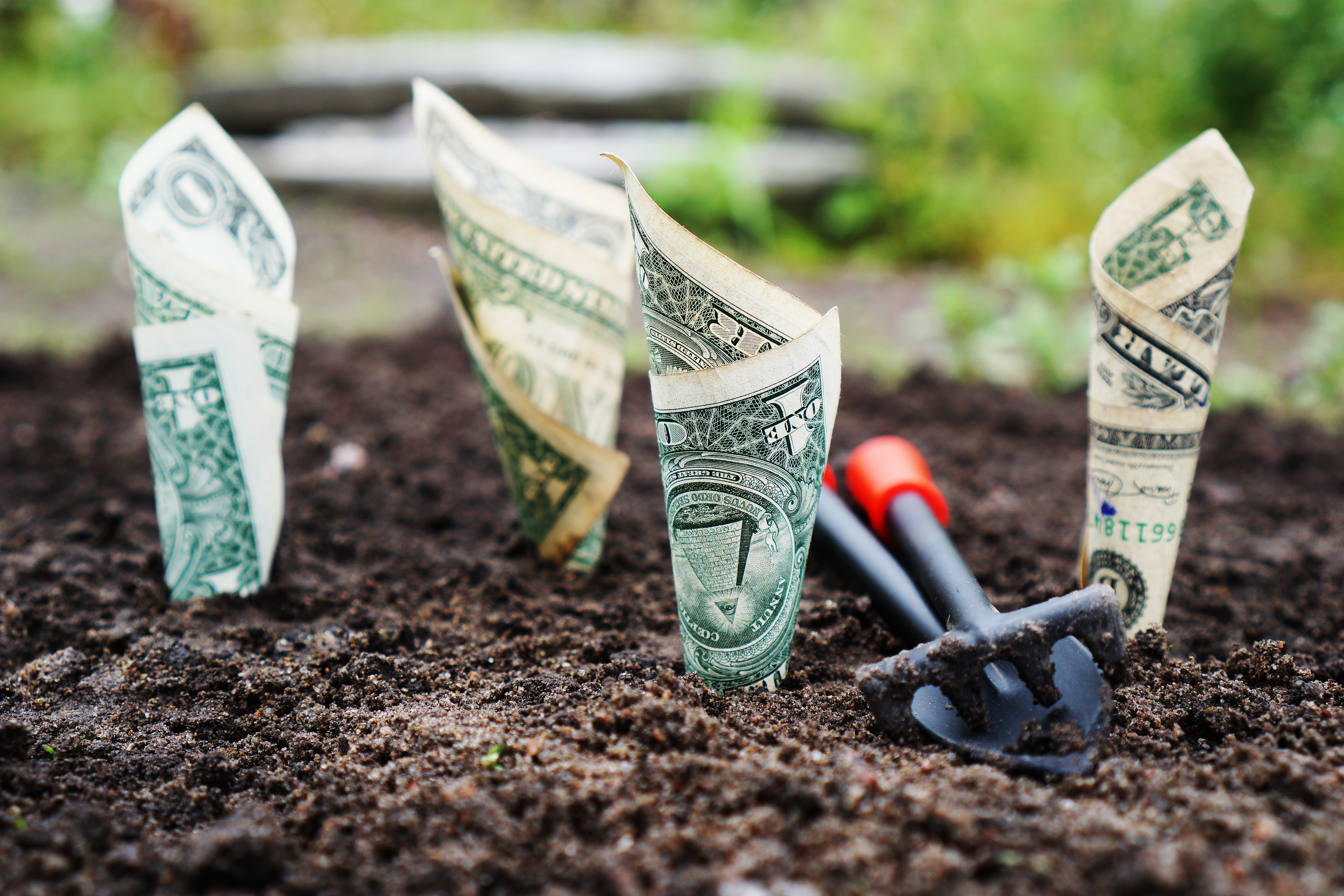 We're sitting down at the Rich Dad radio studio with our long-time friend and the Rich Dad himself … Robert Kiyosaki!
As the world's best-selling personal finance author … Robert is sharing his thoughts on the important differences between public and private investments. 
Robert calls these differences "the three kinds of money." 
We'll also revisit the enduring message of Robert's record-setting book, "Rich Dad, Poor Dad," … and talk about the dangers and opportunities facing investors today. 
In this episode of The Real Estate Guys™ show, hear from:
Your idea-rich host,

Robert Helms

His humor-rich co-host,

Russell Gray

"Rich Dad, Poor Dad" best-selling author,

Robert Kiyosaki
---
Listen
---
Subscribe
Broadcasting since 1997 with over 300 episodes on iTunes!
---
Review
When you give us a positive review on iTunes you help us continue to bring you high caliber guests and attract new listeners. It's easy and takes just a minute! (Don't know how? Follow these instructions).
Thanks!
---
Public investment vs. private investment
This week we're going to talk about the difference between public and private investments … and who better to share ideas than Robert Kiyosaki. 
Robert has been on our show more than any other guest … and for good reason! He is the best-selling personal finance author in the world. 
We're at an interesting point in the real estate business … but also in the economy. 
One of the themes that we've been talking about is the idea of private versus public and investing your money in a place that you understand … and that you're educated about. 
Robert says the first step to understanding public versus private is to understand the shadow banking system. 
"The shadow banking system is what brought down the subprime market. It wasn't real estate that brought down the market," Robert says. 
What the shadow banking system did was inject the veins of the world economy with the most toxic asset classes. Robert says that the way they get you is via public stock market. 
But the beauty of being a real estate guy, Robert says, is that you are actually an untraceable part of the shadow market … but you can also function as a private entity. 
"I realized that the reason I make so much more money is I'm private. I'm not in the stock market," Robert says. 
If you buy a house and it's a rental house, that's not a public transaction … it's a private transaction. 
With all the uncontrollable factors of the public sector … shenanigans, as Robert likes to say … becoming a private investor is a great option. But it's not without risk, and it's not without trouble. 
The pros of being public is that you can get in and out quickly. It's easy to change your course. It's not the same if you have bought an entire apartment complex. 
If you are going to be private … your number one priority is your financial education. 
Cash flow and education
The biggest place where people get stuck is that they don't understand the fundamental premise of what wealth is. 
It's cash flow. 
When you start betting on the asset price … whether it's the price of the house or the price of the stock or with negative interest rates … you're not investing for cash flow yield. 
Instead, you're investing hoping that somebody will come along and pay more for that same bond than you paid for it. It's all gambling … and they want you in their casinos. 
If you invest in things that are real and are producing fundamental profits … you have staying power. You have resilient wealth. 
Part of being a real estate investor is getting in touch with your inner investor. We call it a personal investment philosophy … figuring out what you want real estate to do for you. 
And then you get educated. 
You could look at the fact that real estate isn't liquid as a negative … but it's also a positive. 
Since the market moves slowly, you don't have to jump on a deal this minute or it's gone. 
Instead, you get educated. You study markets. You study properties. You study how the rent works … and then you can grow wealthy over time. It doesn't have to be an overnight success. 
Three types of money
Robert says that he believes there are three types of money today. 
The first is God's money … gold and silver. It will be here long after we are gone. 
Then, there's government money … flat currency … fake money. The only reason fake money exists is for paying taxes. 
The third type of money is people's money … things like Bitcoin and other cyber money. 
Keeping these three types of money in mind can help you develop your investment philosophy as you move forward. 
Robert often says that only lazy people invest their own money … which is why we are big fans of syndication. 
Syndication is a great way to get private. You can invest or create investments that aren't public investments. 
Whatever you do … whatever your personal investment philosophy … get educated, get private, and get out and make some equity happen. 
Hear more from Robert Kyosaki by listening in to our full episode!
More From The Real Estate Guys™…
The Real Estate Guys™ radio show and podcast provides real estate investing news, education, training, and resources to help real estate investors succeed.
---
Love the show?  Tell the world!  When you promote the show, you help us attract more great guests for 

your

 listening pleasure!
We sit down face to face at the Rich Dad radio studio with our long-time friend and the world's best-selling personal finance author Robert Kiyosaki.
Kiyosaki shares his thoughts on the important differences between public and private investments, what he calls the 3 kinds of money, and revisits the enduring message of his record-setting book Rich Dad Poor Dad.
Tune in and discover what the most influential financial author in history has to say about the dangers and opportunities facing investors today.
---
More From The Real Estate Guys™…
The Real Estate Guys™ radio show and podcast provides real estate investing news, education, training, and resources to help real estate investors succeed.
---
Love the show?  Tell the world!  When you promote the show, you help us attract more great guests for 

your

 listening pleasure!
In uncertain times, we all need a little wisdom to guide us to the right path.
So today, we bring you the words of the wise.
Property prices are continuing to inch upward in many markets. And the stock market is starting to tumble down. How should investors navigate the turmoil?
Listen in to hear from some of the smartest folks we know on their predictions for what the future holds … and their best tips for staying smart and focused in the midst of the storm.
In this episode of The Real Estate Guys™ show you'll hear from:
Your expert host, 

Robert Helms

His amateur co-host, 

Russell Gray
Brien Lundin

, author of the Gold Newsletter

Economist

Peter Schiff
Chris Martenson

and

Adam Taggart

,

authors of

Prosper!

Rich Dad Poor Dad

author

Robert Kiyosaki
---
Listen
---
Subscribe
Broadcasting since 1997 with over 300 episodes on iTunes!
---
Review
When you give us a positive review on iTunes you help us continue to bring you high caliber guests and attract new listeners. It's easy and takes just a minute! (Don't know how? Follow these instructions).
Thanks!
---
Brien Lundin on metals and money supply
Brien Lundin is our go-to expert on precious metals. He writes the Gold Newsletter and directs the New Orleans Investment Conference.
His predictions about the metals market have been spot on. We asked him how he keeps his thumb on the pulse. The short answer? "Experience," says Brien.
Three decades of reading, researching, and making connections have given Brien enough information to come to the conclusion that, "Metals have settled into a fairly reliable long-term pattern."
In fact, he says the future for metals is as close to inevitable as possible in the investing world.
High debt in the U.S. and other countries means their currencies will be depreciated, at least to some extent, and that means higher gold prices in the long term, says Brien.
With a predicted three or four rate hikes coming from the Fed in the next year, Brien predicts we'll continue to have a weaker dollar for several years.
Why should real estate investors be interested in metals? Alternative investments like precious metals allow you to divorce yourself from the levers the government pulls to adjust the economy, says Brien.
Confused about the options? "Roll up your sleeves," and dive in, says Brien.
Brien also had some words of advice … "Look around you to get the best investment advice."
One way to do that? Attend the New Orleans Investment Conference. The conference is packed with people looking to learn. Off-mic conversations are part of the package!
Peter Schiff on the global economy and Puerto Rico
"It's easier than people think to predict the future. The hard part is predicting the 'when,'" says Peter.
Economists have been predicting a dollar crisis for a while, and Peter thinks we are in the beginning of that crisis … "The dollar is dropping like a stone against the Chinese yuan," he says.
Why? According to Peter, it's payback for monetary policy mistakes from the Fed that led to the major economic crises of the past few decades, including the dot-com bubble and the housing bubble.
"As the dollar is falling, prices are rising," says Peter. Oil prices are up. Bond yields are rising, and that means interest rates are rising too. Peter predicts the combination of rising prices and high interest rates will be too much for the market to bear.
Crisis is coming, he says.
"What's going to kill us is the government's cure," Peter adds. After the real estate bubble collapsed, the government attempted to pump up the market by slashing interest rates … and succeeding in completely re-inflating the bubble. That bubble will make the crisis worse, he says.
Peter has started his own investment fund through Euro Pacific Capital. He aims to help investors diversify out of the U.S. dollar.
Gold stocks have moved up, says Peter. "We are really poised now for major gain."
And what about Puerto Rico? If you've been listening to the show, you'll know Peter not only invests in Puerto Rico, but lives there too.
"It's green again," says Peter. There are some problems due to service providers who have left the island. But overall, "People think it's worse than it is," he says.
In fact, Peter thinks there's more opportunity in Puerto Rico than before Hurricane Maria. Abandoned properties and foreclosures could be the perfect opportunity for investors to step in.
Chris Martenson and Adam Taggart on social capital and the Summit at Sea™
Chris Martenson and Adam Taggart, co-authors of the invaluable book Prosper!, chatted with us about some tangible steps to help YOU prosper.
Key among them is social capital.
"What are your strengths and weaknesses?" asks Adam. "Find people who have complementary skills and can fill in your weaknesses."
"No one can really have a handle on everything," Chris adds. In our rapidly changing world, he says it's wonderful when you can recognize people as kindred spirits … and learn from many points of view.
One way to get around some kindred spirits is to attend our annual Investor Summit at Sea™. In fact, all of the guests in this episode will attend the Summit.
It's more about context than content, Chris and Adam agree … and we're sure the context of the Summit will be the environment of your investor dreams.
Robert Kiyosaki on humility and getting around smart folks
Robert Kiyosaki doesn't believe in school. "The trouble with going to school is that you have to be an expert by yourself, and that keeps you small," he says.
More important than money or school smarts? "A very smart team" that operates on the basis of mutual respect and trust.
Robert recommends hanging around people who DON'T think they're the smartest people in the room. Humility is a great tool, he says.
"All coins have three sides. Most people think there's only one side … theirs," says Robert. "It's impossible for a coin to only have one side. Intelligence equals standing on the edge and looking at both sides."
Like F. Scott Fitzgerald once said, "The test of a first-rate intelligence is the ability to hold two opposed ideas in mind at the same time and still retain the ability to function."
Robert recommends getting around other investors so you can get around a variety of ideas. He recommends the Summit … and you'll be able to meet him if you come!
Plus, Robert's wife Kim Kiyosaki will hold a special ladies-only session at the Summit. Robert encourages female investors and partners of investors to attend and learn about why they don't need a man to get ahead.
Meet and mingle with smart people
No one knows where the future is headed with certainty … but there's one thing all our smart investor friends are certain about, and that's the importance of getting around the right people and assembling your team.
Want to reach out? The Investor Summit at Sea™ is the perfect first step.
Unable to attend the entire Summit? Consider joining us on land for the first two days. We're holding a brand-new event, a conference we're calling The Future of Money and Wealth.
Hoping to see you there!
---
More From The Real Estate Guys™…
The Real Estate Guys™ radio show and podcast provides real estate investing news, education, training and resources to help real estate investors succeed.
The Real Estate Guys™ and Robert Kiyosaki have been friends for years…
Robert's also been a frequent guest on our radio show and always has great things to say.  So be sure to check out some of his past appearances below!
But first, here's a short message from Robert Kiyosaki about The Real Estate Guys™ …
Check out these episodes of The Real Estate Guys™ radio show featuring Robert Kiyosaki …
---

Robert Kiyosaki on the Financial System, Fake Teachers and Real Assets
Listen in to find out what the greatest selling financial author in the history of the world really thinks about the financial system, fake teachers, and real assets.
---
Robert Kiyosaki, Peter Schiff, Chris Martenson, Adam Taggart, and Brien Lundin with Expert Tips on Navigating Uncertain Times
Click here to read the Broadcast Blog … or Listen Now:
---
Robert Kiyosaki on Why the Rich Get Richer and You Can Too
Click here to read the Broadcast Blog or Listen Now:
---
Robert Kiyosaki Talks Second Chance – For Your Money, Your Life and Our World
Click here to read the Broadcast Blog or Listen Now:
---
Trump, Kiyosaki and What Government Could Learn from Real Estate Investors
Click here to read the Broadcast Blog or Listen Now:
---
Why "A" Students Work for "C" Students  – Robert Kiyosaki Looks at Education
Click here for the Broadcast Blog or Listen Now:
---
Finding Your Unfair Advantage with Robert Kiyosaki
Click here for the Broadcast Blog or Listen Now:

---
From the Summit at Sea™ with Robert & Kim Kiyosaki; plus Rich Dad Advisors Ken McElroy, Josh and Lisa Lannon and more!
Click here for the Broadcast Blog or Listen Now:
---
The Real Estate Guys™ radio show and podcast provides real estate investing news, education, training and resources real estate investors need to succeed.
Freedom is more than just an ideal.  It's a powerful force which inspires super-human effort, creativity and sacrifice.
Freedom is what inspires many real estate investors to invest time and risk capital.  They want to be financially free.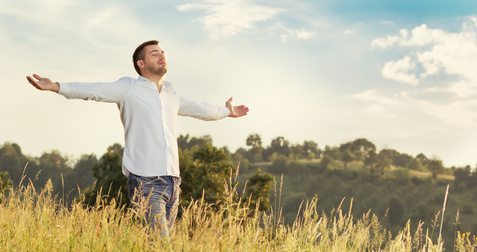 In our 6th annual pilgrimage to Freedom Fest, we met several very interesting people…each of whom have a unique a real estate story to tell.
We're quite sure their stories will inspire you!
Exercising their right to free speech in this enlightening episode:
The founding father of The Real Estate Guys™ radio show, host Robert Helms
His talent-free co-host, Russell Gray
Chinese immigrant to the U.S. and real estate investor, Lily Tang Williams
International farmland investor and entrepreneur, Craig Colley
Managing Director of the Competitiveness and Enterprise Cities Project, Shanker Singham
Venture capital and private equity entrepreneur, Erick Brimen
Real estate syndicator and long-time listener, Dr. Eric Tait
Freedom Fest bills itself as the world's largest gathering of free minds.  After attending six years in a row, we'd have to agree.
And while we always enjoy landing interviews with big names like Steve Forbes, Grover Norquist and Donald Trump, sometimes the most interesting people we meet are far from household names.
The opening session at Freedom Fest featured a panel of people who were sharing their answer to the question:  Is the American Dream Still Alive?
One of the panelists was a fiery Chinese immigrant named Lily Tang Williams.
Lily got us so fired up, we decided we wanted to share her with you!
As you'll hear, Lily is from mainland China.  And in spite of all the progress made in China, their people are far from free.
So Lily decided she wanted to leave China and come to America to pursue the American Dream.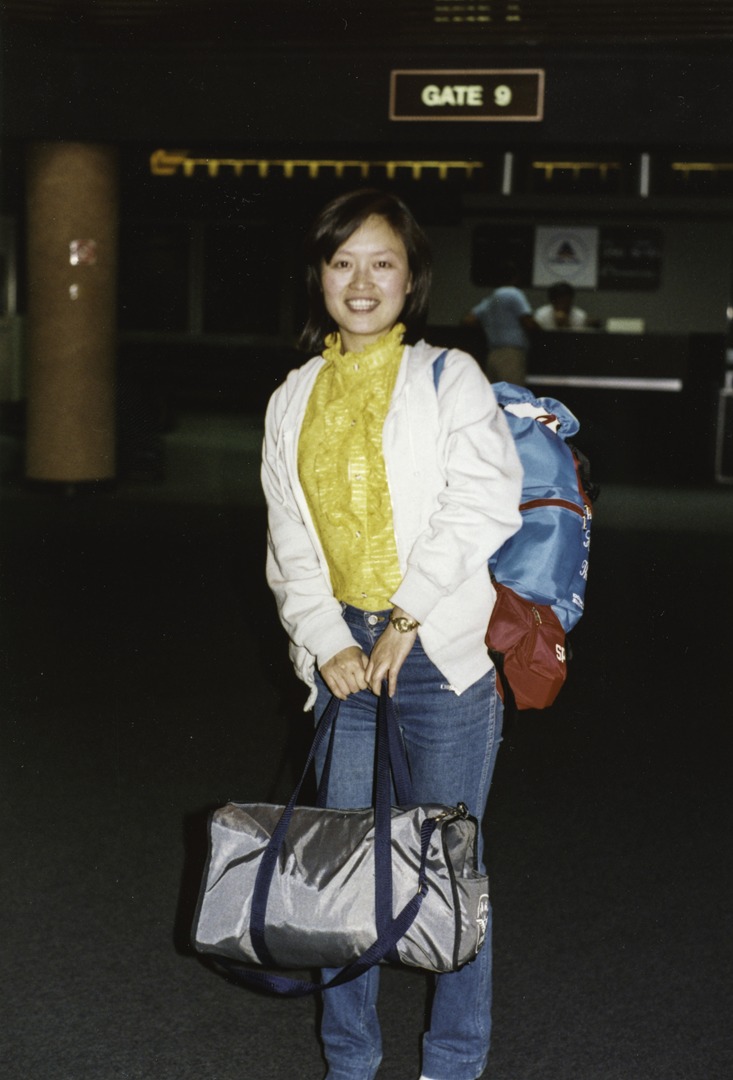 She borrowed some money from relatives and landed in America.  She could barely speak English and had $100 of borrowed money in her pocket.
But she had a dream.
And as fate would have it, she picked up a copy of a little purple book called Rich Dad Poor Dad by Robert Kiyosaki.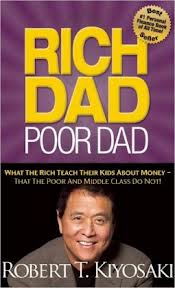 Now Lily had more than a dream.  She had a plan.
She realized she could buy real estate using the lender's money.
So she called up her friends in China and said, "Hey!  Let's buy some U.S. real estate and become financially free!"
But her friends said no.
Undeterred, Lily and her husband did it anyway.
Today, they own several properties and Lily is a full time real estate investor.
No matter how many times we hear these stories (and we hear them a lot!)…we never get tired of them.  We can only imagine how Robert Kiyosaki feels.
Next on deck is Craig Colley.
Craig's story is very different.
He ended up looking OUTSIDE the United States for opportunity and ended up in Nicaragua where he discovered the concept of investing in timber.
Craig found out that no matter what gyrations the financial markets are going through…booms, busts, panics, collapses, corruption or geo-political turmoil…
Trees just keep growing…about 6-8 percent per year.  Stop and think about that for a moment.  The asset is the tree and it grows…naturally….consistently…predictably.

Combine this with a similarly predictable phenomenon…global population which just keeps growing too. And along with that growth comes a growing need for timber.  It's the same thing we like about farmland in general.
When you're investing for the long term, you can almost completely ignore all the daily drama of financial markets…and simply bank on trees and population to just keep growing.
When you consider the long term trend of currency devaluations around the world, investments in farmland which produce a durable, universally needed commodity like timber make sense as a long term, inflation hedged,  and relatively stable long term investment.
Eventually those trees get sold.  But you still have the land.  And guess what?  You can grow more trees!  That's nothing to bark at.  Nice.  Sounds like a stupid pun we wood make.  We probably shouldn't branch off into humor.  We better just leaf it alone.  We don't want our audience to splinter.
Okay, on back to the broadcast…
Then we sat down with Shanker Singham and Erick Brimen.
Shanker is a big time braniac with a really cool English accent.  So not only is Shanker truly brilliant…but he SOUNDS super smart as well!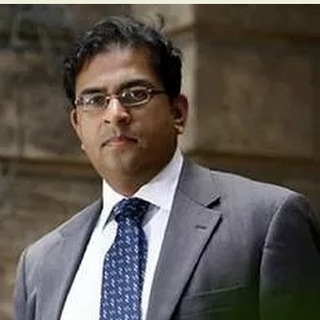 We'd read off his resume, but we'd get carpal tunnel.
The main thing to know is that Shanker heads up something called the Competitiveness and Enterprise Cities Project though Babson College.
Babson College is one of the most prolific and respected entrepreneur schools in the world.
The Competitiveness and Enterprise Cities Project is all about coaching countries on how to attract people, business and capital by creating a welcoming environment called an Enterprise City.
It's like an enterprise zone on steroids.
Think of the U.S. way back in the early days…a place with a stable set of laws which protected the freedom of enterprise and its fruits…rather than hindering it with obstacles and burdens.
Of course, it takes money to get things going.  And that's where Erick Brimen comes in.
Erick raises capital from private investors to acquire the land.  And he does it when he knows the city is about to be approved by the government.  Very clever.
This is clearly inside information, but guess what?  As we always say…inside information is perfectly legal in real estate.  We love it.
Naturally, when the enterprise zoning is announced and business and capital start to arrive, the land appreciates substantially…and not based on inflation…but because of an actual increase in demand.
Awesome.
But what's even better is the social aspect of this type of investing.
You can imagine the impact on the region in terms of creating opportunities for the local people.
It's like when Walt Disney surreptitiously aggregated land in central Florida…and then built Disney World.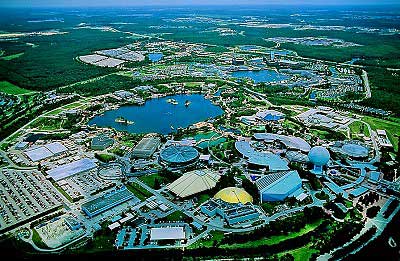 Sure, he made millions.  He deserved to because he created massive value for the world.
But that "enterprise city" called Disney World created many thousands of jobs and all kinds of local businesses sprouted up around it.
The point is it's not only possible…but preferable…to do well by doing good.
So when the entire Freedom Fest experience was over, we sat down with our good friend, long-time listener and alumni of our Secrets of Successful Syndication seminar…Dr. Eric Tait…and asked him to share his reflections in his very first Freedom Fest.
In short, Dr. Tait found…as we have over the years…that Freedom Fest is a great place to go to find a smorgasbord of people and ideas.  And while you might not agree with everything everyone says, your thinking and imagination are stimulated.
So listen in to this episode and allow yourself to be both inspired and enlightened!
Listen Now: 
The Real Estate Guys™ radio show and podcast provides real estate investing news, education, training and resources that help real estate investors succeed.
Exclusive Robert Kiyosaki Second Chance Interview
Like him or not, Robert Kiyosaki has had an ENORMOUS impact on the world. Kiyosaki's signature book, Rich Dad Poor Dad is the greatest selling personal finance book in the history of the world.
Over the years, we've become good friends with Mr. Kiyosaki.  He's far more cerebral and complex than you might imagine.  In fact, he's downright brilliant.  So yes, we're fanboys.
In his latest book, Second Chance, Robert Kiyosaki reviews the past, analyzes the present and predicts the future.
And like Peter Schiff, Robert Kiyosaki is not afraid to go on the record with controversial predictions.  Check this out…
So when we heard that the Robert Kiyosaki Second Chance book was out, we jumped in our semi-private jet (the one we share with 145 other people and affectionately call "Southwest") and landed in Scottsdale to sit down face to face with the Man himself…
In the Rich Dad Radio studios talking the past, present and future of the global economy and what it means to you:
Your very present host, Robert Helms
His past-his-prime co-host, Russell Gray
The best-selling financial author in the history of the world, Robert Kiyosaki
---
Listen
Subscribe
Broadcasting since 1997 with over 300 episodes on iTunes!
Review
Like the show? Help us reach new listeners by leaving us a quick review on iTunes. It takes just a minute of your time, and it would really help us out. Thank you so much!! (Don't know how? Follow these instructions.)
---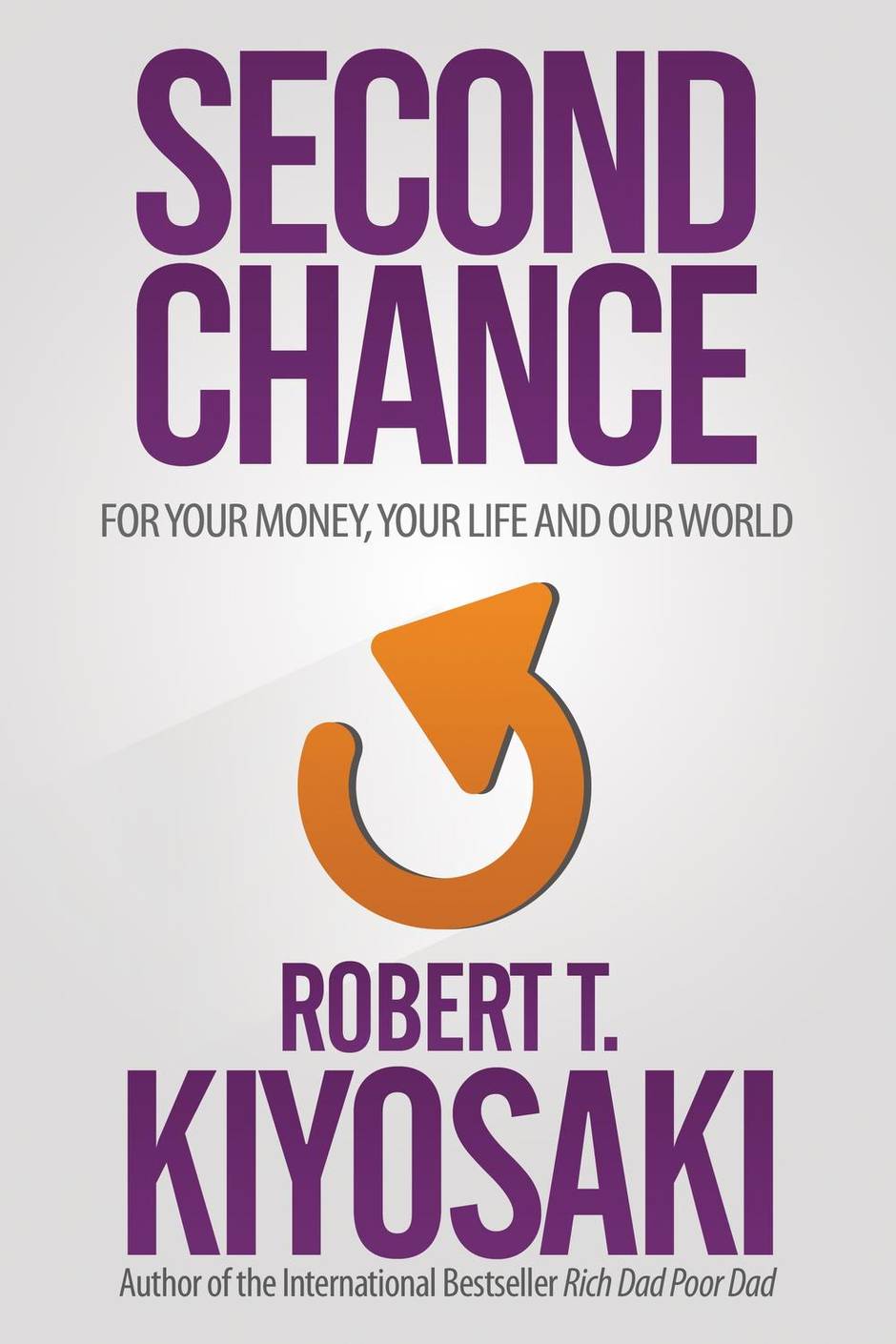 You might be wondering if Robert Kiyosaki has anything left to say…after all, he's written a gazillion books.  And if you've read any of them, you probably recognize some recurring themes.
So is Second Chance just really just a second chance for Kiyosaki to ring the cash register again with a souped up retread of Rich Dad Poor Dad?
Well….no.
First, Robert isn't really money motivated.  Otherwise, he'd make us pay him a big fat fee when he appears at our events.  And he doesn't.  He already has tons of money.
The Robert Kiyosaki we've gotten to know is mission minded.  He REALLY wants people to understand how to play the financial game in a practical way.  And he feels strongly that financial training is a HUGE missing part of the world's educational systems.
Second Chance explains, with data (charts and graphs), where we (primarily the U.S., which has in turn infected…er, impacted…the world) came from;  where we are now…and then looks forward to where we're headed.
The data is credible.  The picture it paints is disconcerting.  But if you care about your financial future, you need to look at it.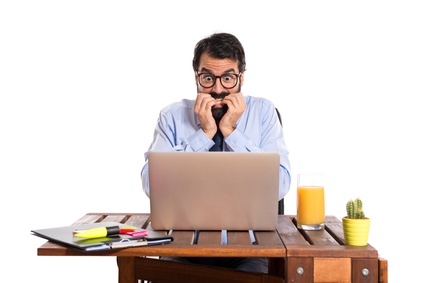 For the unprepared, the future will be "messy".
For those who can see what's coming and organize their resources, and develop the skills, knowledge and relationships to prosper…the future has hope.
And the first step towards preparation is education.
So Kiyosaki gets into the mechanics of the financial system…how the educational and financial institutions have worked (conspired?) together to create paradigms which don't empower prosperity for the average person; and then he predicts what he thinks will happen and why.
Then most importantly, Kiyosaki shares what anyone alert and brave enough can do to not just survive, but thrive, as major changes occur globally.
Is it alarming?  Yes.
Is it gloom and doom?  No.
The past provides case studies we can learn from to predict the future.
The present is what we have to create the future we want…but it must be based on the realities of what's happening around us.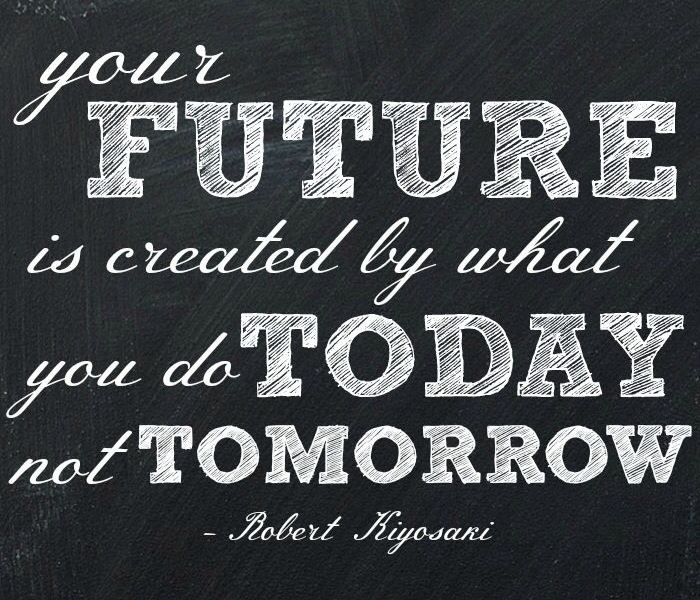 For example, global debt levels are astronomical.
Central banks worldwide are engaged in what James Rickards calls "Currency Wars".
These policies have a direct impact on interest rates, job creation, food and energy prices, asset values (stocks, real estate, precious metals, etc.), and financial system stability (or better stated…instability).
Some will get rich.  Many will become poor.  BOTH very DIFFERENT outcomes will occur in the SAME set of circumstances.
How can that be?
One of the things we've most enjoyed learning from Robert Kiyosaki is a generalized principle he learned from futurist Bucky Fuller (whom Kiyosaki dedicated Second Chance to)…
Unity is plural and at a minimum, two.
Noodle on that for a moment.
In other words, to see the WHOLE, you must see ALL sides.  In the Robert Kiyosaki Second Chance book, he uses the analogy of a coin…saying there's heads, there's tails….and there's the edge.  And only when you stand on the edge can you see the whole.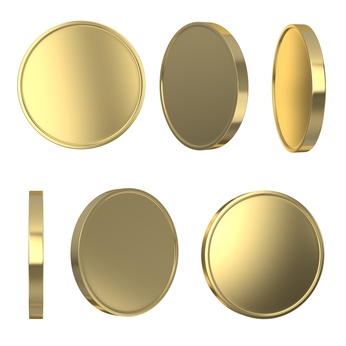 In the future, there will be winners and there will be losers.  Some will be prepared and profit.  Others will be unprepared and be impoverished.  Same world.  VERY different results.  You MUST decide which side you want to be on.  And no decision IS a decision.
None of us can stop the future.  The forces are too great.  But we can stand on the edge and see the opportunity in every problem.
So yes, Kiyosaki draws attention to the problems.  But he also shines the light of hope on the opportunities…and in this case, it starts with financial education…something that is readily available to anyone willing to seek it out.
That's a good thing, because we all need a Second Chance.
---
Listen on YouTube
Want More?
The Real Estate Guys™ radio show and podcast provides real estate investing news, education, training and resources that help real estate investors succeed.
Great news!  Robert Kiyosaki's Rich Dad Radio app has just been released!
If you don't already know, Robert Kiyosaki is the best-selling financial author in the history of earth.  His iconic Rich Dad Poor Dad book has sold many, many MILLIONS of copies all over the globe.  And for good reason. In our abundant travels over the years, we've personally met hundreds of people who tell us the concepts in Rich Dad Poor Dad changed their lives.  Powerful stuff.
But just in case you haven't yet read read Rich Dad Poor Dad, you can get a copy (and many of the other excellent books authored by the Kiyosakis and their advisors) in The Real Estate Guys™ bookstore.
Meanwhile, we encourage you to check out the Rich Dad Radio app by clicking on the image below.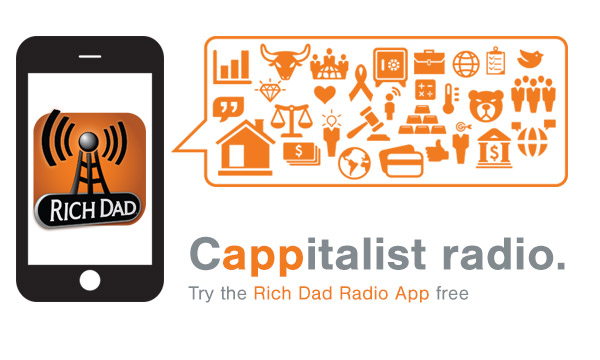 Go ahead.  It's okay.  We're not jealous.  We know you listen to other radio shows (so do we).  The more good ideas you put in your head, the better equipped you will be to navigate the rapidly changing economic world that we live in.  And right now, we think that's a REALLY good idea.
Enjoy!  And then visit our Feedback page and let us know what you think!
And if you're a big fan of Rich Dad Poor Dad, join Robert Kiyosaki's real estate advisor, Ken McElroy on The Real Estate Guys™ 2014 Investor Summit at Sea™.
Do you ever get discouraged or wonder if there's more to life than just making money and having a good time?
As the U.S. celebrates Thanksgiving and heads into an orgy of consumerism starting with Black Friday and Cyber Monday, we thought it important to reflect on some of life's higher purposes – at least as far as investing goes.
Behind the microphones for today's inspirational episode:
Your higher powered host, Robert Helms
The turkey co-host, Russell Gray
The Godfather of Real Estate, Bob Helms
A not-so-ordinary investor with a purpose, Rita Khagram
We're guessing you've never heard of Rita Khagram.  She isn't famous or outrageously wealthy.  In fact, if you met her on the street you'd guess she's just an ordinary woman working her way through life, which is true.  But then again, it's only part of her remarkable story.
We first met Rita at a Rich Dad Advisor retreat.  Robert Kiyosaki asked her to share how the lessons of Rich Dad Poor Dad and the Cash Flow game had impacted Rita's life.  When she finished telling the story, there wasn't a dry eye in the room.  It was THAT powerful.
But in addition to being inspirational, there were also some very practical lessons about business and investing.  So even if you're not that into heart warming stories, you'll like this interview because Rita shares valuable practical lessons she's learned about both investing and building successful businesses.
And while she's no Donald Trump (yet), Rita has acquired over 20 properties in just 3 years, while also building and expanding a successful optician business.  She credits much of her success to the practical financial education she received through Rich Dad.
But there's much more to Rita's story than just her real estate and business success.
Rita was born into a culture that didn't empower women.  Undeterred, she set off to achieve success in business and prove to her father she was every bit as capable as a son.  However, she paid a big price for her ambition.
Rita's business took her away from her then very young daughter, who grew to be resentful and rebellious.  By the time Rita found success in business, she discovered she was failing as a parent.  It was a profoundly painful realization.  But she didn't hide or quit.
Instead, she redirected the same drive which compelled her to prove her worth to her father and focused it on reorganizing her life and winning back the heart of her daughter.  This is where Rita discovered the teachings of Robert Kiyosaki and Rich Dad.
Realizing that she needed to focus on building businesses and generating income without trading time for dollars, Rita sold her business and began the hard process of rebuilding.  And a critical oversight in tax planning meant she had to start over from next to nothing.
This time, however, she maintained her focus on her family.  By the time we met Rita at the Rich Dad retreat, her daughter (now a young woman) was at her side and the affection between the two was apparent.  Rita has succeeded beyond her financial statement!
But, there more to the story…
When you listen to Rita explain all of this, pay careful attention to what she decided to do when she was between finding she'd lost everything and getting back to work to rebuild it all.  Not only was it a brave decision which reflected the new commitment to balance in her life, but it turned out to be what brought her to yet another watershed moment in her development as an investor and entrepreneur.
Rita had a profound experience while traveling in India, which brought purpose to her investing beyond herself.  But rather than tell you that part of her story, we encourage you to listen to this episode and hear it directly from Rita.
Then afterwards, think about the blessings in your own life and how, when you might be tempted to give up, you can find a higher purpose to inspire you to keep moving forward in the face of all obstacles.
Listen Now:
Want more? Sign up for The Real Estate Guys™ free newsletter
Don't miss an episode of The Real Estate Guys™ radio show! Subscribe to the free podcast
 Stay connected with The Real Estate Guys™ on Facebook!
The Real Estate Guys™ radio show and podcast provides real estate investing news, education, training and resources that help real estate investors succeed. Visit our Feedback page and tell us what you think!

See Donald Trump, Robert Kiyosaki and Anthony Robbins LIVE and IN PERSON April 10-12, 2012 in San Jose, California!
If you're reading this, then we're guessing you care deeply about your personal success. You probably want more than you have and are looking for great ideas to help take you to the next level. Congratulations! You're in the right place.
In every generation there are people who become living legends, icons in their field and powerful brands that millions of people recognize and identify with.
In personal development and motivation, no one is more recognized than Anthony Robbins. Millions of people around the world including actors, athletes, captains of industry, powerful politicians and ordinary people of all types have turned to Anthony Robbins to make life-changing breakthroughs in their personal achievement.
Robert Kiyosaki has impacted the lives of tens of millions of people through his teachings on personal finance, investing and entrepreneurship. His signature book, Rich Dad Poor Dad has been translated into dozens of languages and is the best-selling financial book in history.
And of course, Donald Trump is one of the best known real estate and media personalities on the planet. He almost needs no introduction.
What do these amazing achievers have in common and how can they help you?
We can't presume to speak for any of them (that's why you should go hear what have to say for yourself), but based on our conversations with Robert Kiyosaki, reading several of each guy's books, and having seen them all speak several times, we have some ideas.
First, they want to make a difference in the world. Just like Steve Jobs told John Sculley when he was recruiting him away from Pepsi to join Apple, their businesses are bigger than just making money. They want to change the world.
Next, they know the power of ideas. Each one, in their own way, talks about how super-achievers think. And that the difference between being average and being exceptional starts with what's happening inside your head. Read any of their books and it becomes very clear that they all believe in the power of the mind.
We also think they understand the power of being there. All of these guys, and especially Trump, can reach millions of people through media for a lot less hassle than flying into San Jose to talk to a few thousand people in a conference center. And none of them need the speakers fees. It's obviously important to them to be there live.
We know that when you get people in a room to hear a live presentation, it is so much more powerful than watching the TV or listening to the radio. That's why, even though we're radio guys, we still do live events. It's harder for us, but it's more impactful for the audience.
After all, what is the value of just one good idea? Especially when you hear it in an environment where it can really sink in. We can't promise this event will change your life. But it might. One thing's for sure. If you're NOT there, then nothing they say will make a difference for you.
It's why we make it a point to attend live events and encourage all of our listeners to do the same. We don't know how many more opportunities you'll have in your life to see any or all of these three living legends speak live, but they'll be in San Jose in April. We're going to be there and we encourage you to be there too!
DONALD TRUMP – ANTHONY ROBBINS – ROBERT KIYOSAKI
LIVE IN SAN JOSE, CALIFORNIA – APRIL 10-12, 2012