So many opportunities…so little time!
In this fifth and final episode of our series on how to get off the beaten path to find better cash flows, we take a rapid fire look at a variety of real estate niches.
We discover there are MANY places an intrepid real estate investor can go to find profits…without fighting with dumb money or institutional giants.
In the studio pulling the trigger on another exciting episode of The Real Estate Guys™ radio show:
Your rapid fire host, Robert Helms
His nearly fired co-host, Russell Gray
If your target is cash flow from real estate…even if your long term plan is to build equity…you're going to LOVE this episode!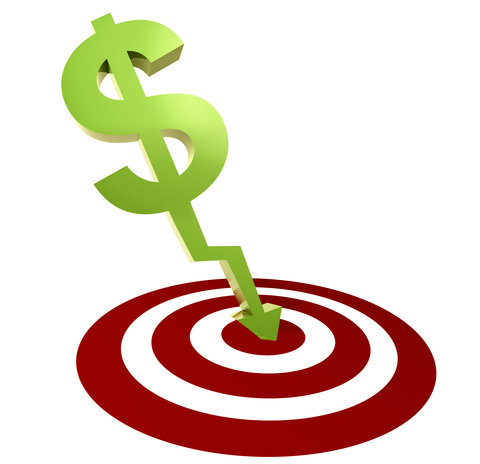 The big picture of finding higher yields is to avoid being Waldo.  He's that kids book character who's always lost in the crowd.
The key to success is finding investment opportunity where others aren't looking.  And you'll be happy to know there are DOZENS.   Here are just a few…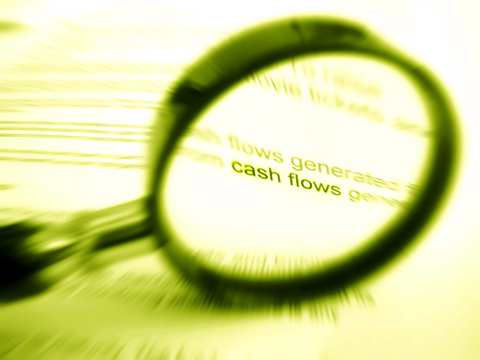 Monetizing Traffic
Whether you have retail space, land strategically located on a busy corner, or a fully leased multi-family or office building, there are people coming, going and passing by.
That traffic is valuable…to someone.
Think about WHO that someone might be, and you may have a potential "tenant".
Here are some examples:
Kiosks and Vending Machines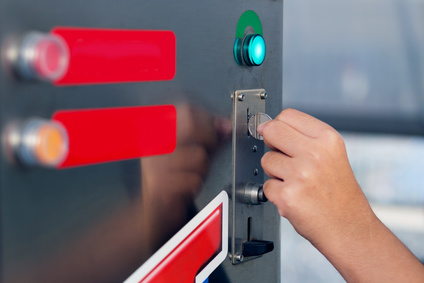 Leasing space to a kiosk or vending machine operator on a flat rate or revenue sharing basis can be a great way to generate low maintenance income from otherwise unused space.
ATM machines, laundry rooms and vending machines of all kinds are among the many potential tenants for spare space. And you don't have to be the operator!
Cell Towers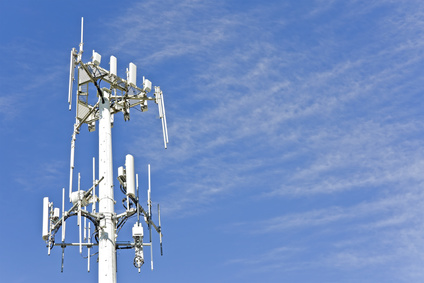 Sometimes you can get rents without having any people involved.  Cell towers are another way to monetize a strategic location to generate low maintenance cash flow.
Personal Services Stations
Each station doesn't take up much space and can be rented to a number of independent operators.  It's a way to create high yield on small spaces while spreading your income stream over many tenants.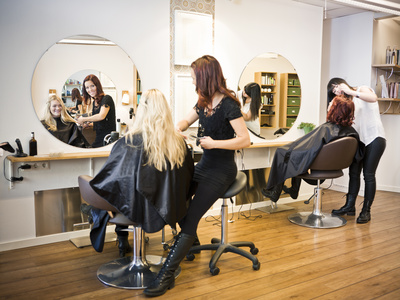 Specialized versions of this include hair and nail salons.  They may require modifications to plumbing, but are otherwise fairly simple in terms of property improvements.
Other examples are mobile massage stations where an operator sets up a table or chair, but nothing is permanent.
Classes and Gatherings
Sometimes an unused empty space can be rented out on long term or short term basis…all the way down to per use…for things like Bingo night, flea markets, fitness classes or dance classes, small presentations, etc.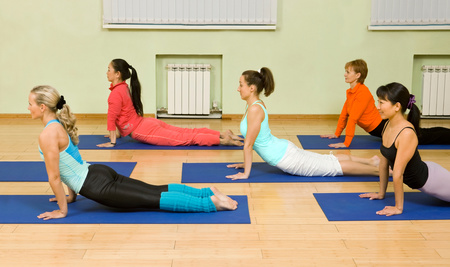 It's amazing how much cash can be generated from just a room and some mats or folding tables and chairs!
Pop-Up Stores
Another use for vacant space…this time of a retail nature…are "pop-up" or seasonal stores.  The most notable is probably a Halloween store, but there can be others.
"Undesirable" Real Estate
Sometimes there's real estate that doesn't seem very useful at first glance.  But with a creative mindset, you can find ways to make even the ugly duckling properties generate cash…
Document Storage
Sometimes buildings in less desirable locations, or with limited parking, or not worth prettying up, can be converted into offsite document storage.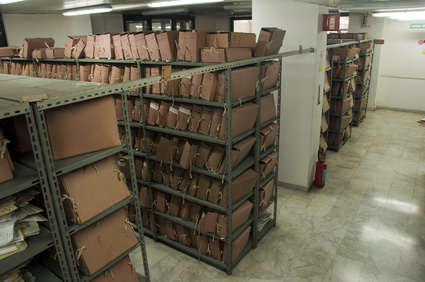 Some businesses are required by law to retain voluminous amounts of hard copy documents which are seldom if ever accessed because they've been scanned.
Often these businesses are financial, legal or medical…and they're paying high rent for their office space.  It makes no sense to pay premium office rates to store seldom used boxes of documents.
Land
James Rickards, author of Currency Wars and The Death of Money (both on our Recommended Reading list), argues that one of the best places to store and protect wealth from the long term downward trend of paper money…is in vacant land.
The knock on land, like gold, is that is doesn't produce cash flow.
But it can!  And in more ways than one…
Temporary or Seasonal Tenants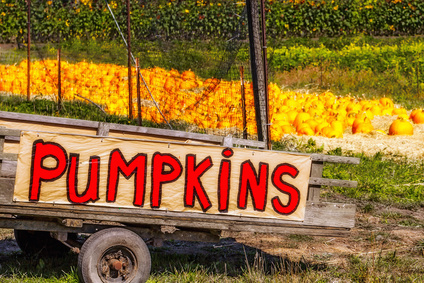 Vacant land can be used for pumpkin patches, Christmas tree sales, traveling carnivals, parking for major events, and more.  If the land is located in a busy place, this is another way to monetize traffic.
Long Term Tenants
Properly permitted empty land can be used to store boats, RVs, trailers or other large items that don't require much shelter from the elements.    This can be a way to generate income from land that's away from high traffic areas.
Like document storage, a large item owner might be willing to drive a little to save a lot…compared to paying higher rent at a fully developed self-storage location in town.
Carry Back Financing
If you have a piece of land you don't want to keep long term, but for whatever reason don't want to or can't sell for cash, you can use it to create a stream of income…simply by selling it on an owner carry back.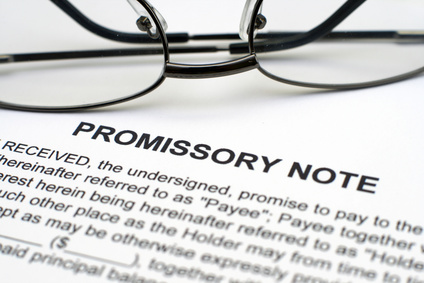 Now you've taken the disadvantage of raw land, which is that it's hard to finance, and made it an advantage…because your buyers will probably pay an above market price and rate for your financing.
And if you combine owner financing with the "pizza" strategy (taking a whole pie and selling it in smaller pieces), you can create multiple income streams on higher values.
In fact, we know people who like this strategy so much, they borrow cheap money from easily re-financed properties to purchase chunks of land for "cash", then sub-divide and sell the pieces with owner financing.
The down payments get them most or all of their money back, and they retain the cash flow from the loans…at a rate much higher than the original loan.
Now they can take their cash and do it again.
Ranch and Farmland
A variation on the land theme is agricultural land.  Once again, you're generating income from a plot of land.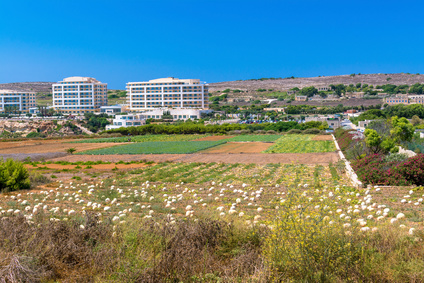 It can be as simple as leasing out some excess acreage to a farmer.
This might be some land next to a home or restaurant leased to a grape grower, or acres of land for crops of nearly any kind from food to timber.
You can also lease land for storing or grazing livestock.
Specialty Properties
People and business will pay rent to use real property in MANY different ways.  Some of our FAVORITES are…
Self-Storage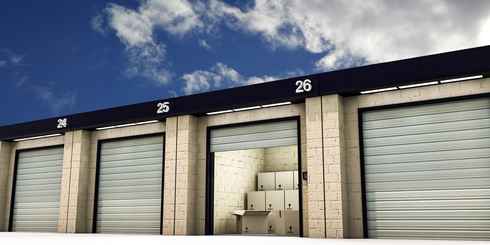 Another form of retail with no people…or very few.  And as people downsize to save money, they hate to part with their junk.  So they rent space to store it.
But it's not just middle-class folks.
Specialized storage, like fancy boats and RVs or exotic cars can be a way to collect self-storage rents from a more affluent customer.
Mobile Homes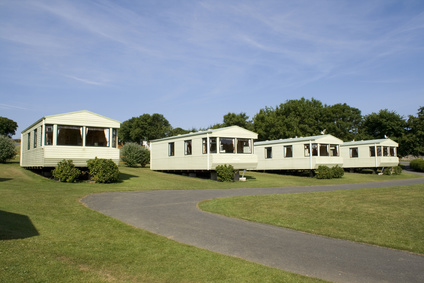 Another fun one.  Usually, you don't own the structure.  Just the dirt.  So your tenants are home-owners, just not dirt owners.  And they tend to be longer term, lower hassle tenants.
Assisted Living Facilities
With 10,000+ baby boomers retiring every single day, there's a growing population of aging people who will eventually need help caring for themselves.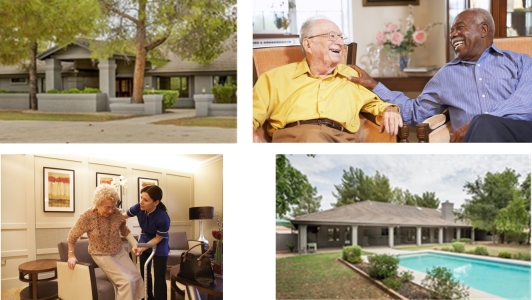 Not everyone will want or need a nursing home.  Many won't want to live in large compounds that look more like hospitals than homes.
For those aging seniors who want the warmth and companionship of a home and friends, but still need someone to help them with their day to day living, assisted living facilities can be a great answer.
And assisted living facilities are a fantastic investment opportunity as well.
We did an entire episode on this topic with our good friend, Gene Guarino.  Gene's also been kind enough to do a video training on how to invest in assisted living facilities, which is available in our Special Reports library.
The Opportunities are Endless…
Even with five full episodes dedicated to the Search for Yield, we have only scratched the surface.  And that's what we LOVE about real estate.
While investors in bank accounts and bonds get next to zero compensation for the very real risks they take… corporate profits are strained by a weak economy…and stock prices gyrate up and down like the Tower of Terror with every breath that proceedeth out of the mouth of Janet Yellen…
Real estate just keeps on being real…serving real human need of ALL kinds…and generating better and more stable cash flows than just about anything else out there.
Listen Now:

Visit our Special Reports library.
Don't miss an episode of The Real Estate Guys™ radio show.  Subscribe to the free podcast!
Stay connected with The Real Estate Guys™ on Facebook!
The Real Estate Guys™ radio show and podcast provides real estate investing news, education, training and resources that help real estate investors succeed.