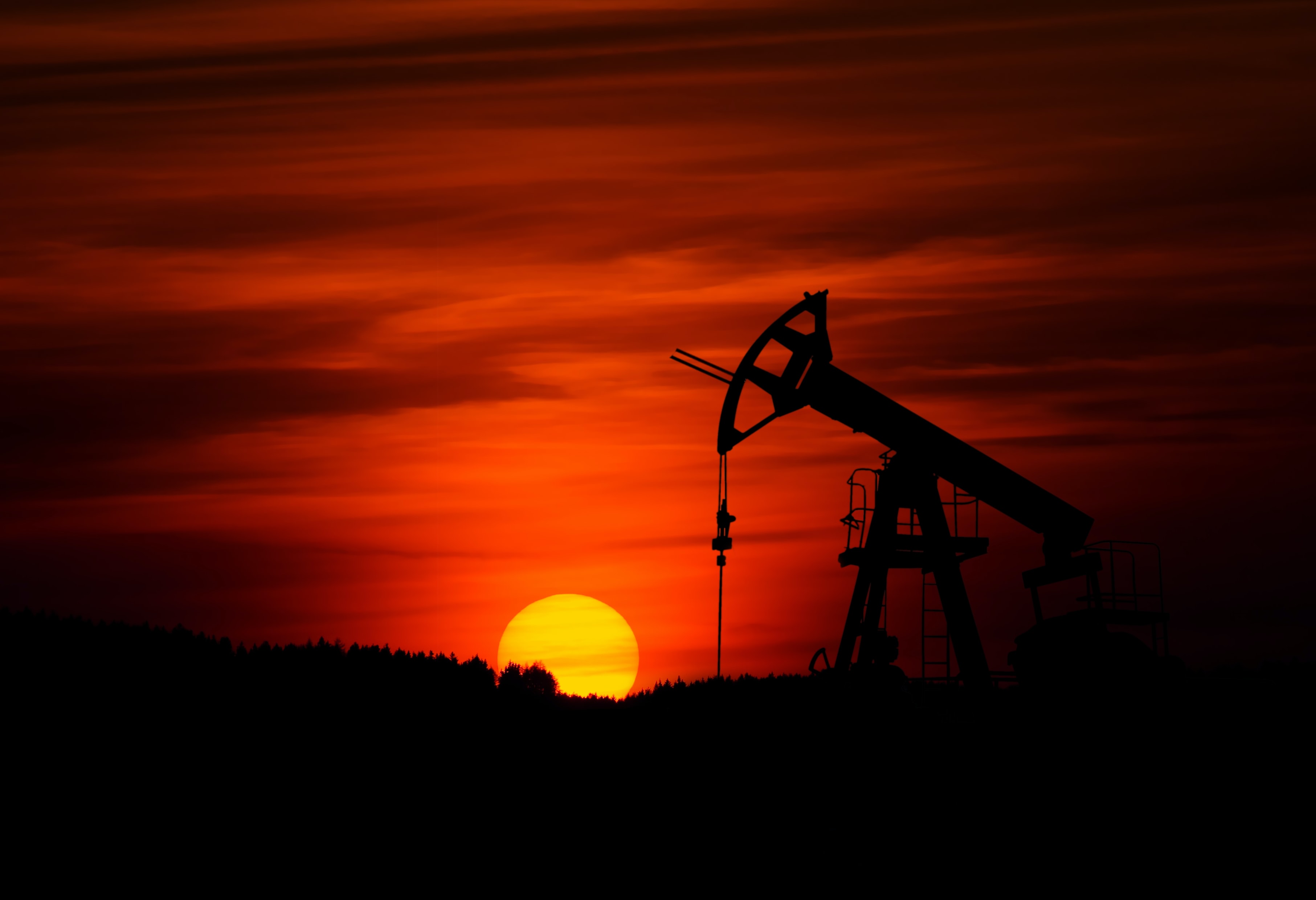 When everyone stays home … oil is affected. 
The COVID-19 shutdown crushed demand, and oil prices crashed. But common sense says … prices could rise again when demand returns. 
In every crisis there are opportunities. To find out where those opportunities are in the current oil crisis, we're sitting down with a long-time oil man. 
There is a way to help hurting well owners and end up with a long-term stream of cash flow. Oil's not well … but it could end well!
In this episode of The Real Estate Guys™ show, hear from:
Your slick host,

Robert Helms

His slimy co-host,

Russell Gray

Special guest and long-time oil man,

Bob Burr 
---
Listen
---
Subscribe
Broadcasting since 1997 with over 300 episodes on iTunes!


---
Review
When you give us a positive review on iTunes you help us continue to bring you high caliber guests and attract new listeners. It's easy and takes just a minute! (Don't know how? Follow these instructions).
Thanks!
---
What's going on in oil?
Have you noticed the price of oil? Prices are dropping! So, what does that mean for real estate investors?
Obviously, what has happened in oil recently is directly attributable to supply and demand. 
Realizing that we have a financial system that requires exponential growth, it's going to require exponential consumption of oil. 
That puts a LOT of pressure on oil production. 
So, the natural thing is to think that if there's going to be an increase in demand … oil prices will go back up. 
Of course, oil is denominated worldwide, primarily in dollars. So, oil can also be used as a proxy … not just for economic activity but also for the dollar. 
That's why real estate investors should pay attention to it … that and of course, the fact that oil is built in as energy to the cost of pretty much everything. 
Right now, with the entire global economy on shutdown, the global demand for oil has completely stopped. 
Unfortunately, you can't shut off the production of oil the way you would flip a light switch. 
So … there's a big glut. So much so that the price actually fell below zero. 
And something inside us says, with practically free oil … there's got to be an opportunity. 
The principles of investing … whether you're talking about oil, real estate, or gold … are really all the same. 
Changing the paradigm
Are you an optimist or a pessimist? 
If you're a pessimist, you'll find all the reasons to figure out that this is a terrible time to be in the oil business, and there's no money to be made. 
If you're an optimist, you'll discover opportunities. 
It's all about your paradigm. 
Our guest is a guy that has been in the oil and gas business since the early 1970s … Bob Burr from Panther Exploration. 
"I've been in the business since 1973. I've seen just about everything, and this time is really unprecedented," Bob says. 
The real problem, Bob says, is that COVID-19 has shut down the world economy. Even though gas at the station is cheaper than it has been in years … no one is really buying it. 
"There's no buyers. There's no storage. In fact, we'll probably convert our saltwater disposal facilities to have more storage areas. We may start buying all this oil and storing it," Bob says.
This strategy could mean making big bucks later in the summer when demand hopefully increases again. 
It's opportunities like these that Bob has his eye on. Because like any investment, you have to open your mind to new ways of doing things. 
"The next six months to a year, there's going to be a reshaping of the oil and gas industry," Bob says. 
Bob predicts that many strong independent oil companies are going to go under. They have tremendous debt services where banks have loaned them millions … and all they'll be able to do is liquidate. 
On the other hand, Bob says his team is doing a large bond offering. They've also developed an advisory board of experts to help guide the company through these challenges.
Typical ways to get involved in oil
What are ways investors get involved in oil?
It might seem to be a great time to buy these stocks, but how do you pick the ones that will be going under? Picking wrong could get you killed in that arena. 
You can always invest your money instead in the drilling portion of a program … it gets you great write-offs and income from the well … but if a drought comes you could have losses. 
Or you can go into partnerships where you buy leases. Then, you sell it for profit to the people who are going to drill wells. 
There are also many different ways you can get into the saltwater disposal business … a great business that makes money. 
Every oil business needs to have a place to dispose of their salt water as they produce … and they need to keep producing.
Businesses have requirements on their leases … as long as they are producing, they own the lease. 
There are also many different ways to work in the industry in syndications.
Taking advantage of oil's current position
"When some of these businesses file bankruptcy, we want to be the one source that comes to their aid and supplies money. I feel like in the next three years, we'll raise between $100 million and $500 million to come in and take advantage of these opportunities," Bob says. 
It's not without a gamble … but Bob says now is the time to make a tremendous entry into the business with tremendous rewards. 
Bob has come up with a pretty ingenious way to take advantage of oil's current position … but not take advantage of the folks in the industry. 
People are going to face bankruptcy and lose their properties and their businesses … but Bob's team has come up with a plan to help some of these folks out. 
"Instead of going in and trying to steal these properties, we want to help these people by giving them the cash flow they need for a couple of years. We've set up a decent interest rate, but we make sure that their production can pay us back in two years," Bob says. 
During the housing crisis when people were losing their homes, there were vulture funds who were waiting for people to fail and scraping up assets for pennies on the dollar. 
Then, there were folks who went in proactively to the homeowner and said, "We can help you out of this in exchange for a longer term play."
That's really what Bob and his team are looking to do during this crisis. 
For more information on the opportunities in oil … listen to the full episode!
---
More From The Real Estate Guys™…
The Real Estate Guys™ radio show and podcast provides real estate investing news, education, training, and resources to help real estate investors succeed.
---
Love the show?  Tell the world!  When you promote the show, you help us attract more great guests for 

your

 listening pleasure!