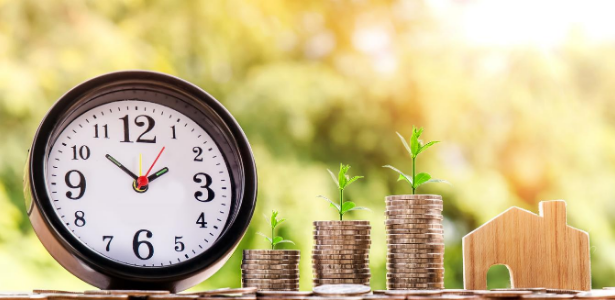 Luck is a misleading term. In our experience, "getting lucky" only happens when preparation and opportunity intersect with decisive action. 
The crazy dynamics of the past several months have actually made the best opportunity in real estate even better. 
Today we're talking about what's happening in the world of real estate investing … and how to prepare so that you can make bold moves and seize the opportunity. 
In this episode of The Real Estate Guys™ show, hear from:
Your best in real estate host,

Robert Helms

His second best co-host,

Russell Gray
Attorney and regular contributor to The Real Estate Guys

™

, Mauricio Rauld
---
Listen
---
Subscribe
Broadcasting since 1997 with over 300 episodes on iTunes!




---
Review
When you give us a positive review on iTunes you help us continue to bring you high caliber guests and attract new listeners. It's easy and takes just a minute! (Don't know how? Follow these instructions).
Thanks!
---
Get ready for big opportunities
Real estate investors are always trying to determine which direction the market is going to take and what product type is going to be the best. 
Today, we're going to share what we believe to be the single best opportunity in real estate right now … and we've got an amazing guest to share his thoughts. 
Whether or not you agree with us, try hanging around for the premise. You just might learn a thing or two. 
COVID-19 has uprooted a lot of real estate. Resort real estate is reeling. Airbnb is having a tough time. A lot of retail and office spaces are struggling. Even the bread and butter options of single-family homes and multifamily housing have been hit hard. 
Meanwhile, there are some bright spots. Nobody wants to celebrate bad things happening, but the fact is that they're happening. 
Big picture … a lot of distressed assets are coming online. When all is said and done, it's going to take money to clean up this mess … and the Fed is printing trillions of dollars to do it. 
As an investor, you should be asking, "How can I put myself in the flow of money? How can I be in a position where all those trillions of dollars come by me?"
You could jump into Wall Street and compete with the sharks. You could apply for loans if you've got some good outlets. 
But if you're out there in the real estate space and you can bring deals to money … you can be in the flow of funds and get some condensation on the pipe. 
And the best way to do that is … and we've been saying this for years … syndication. 
Syndication is the single best opportunity in real estate … and today there is even more opportunity. 
Right now, the marketplace is full of talent. People have been laid off left and right … and they are free to join your team. 
You can get tech experts, financial experts, salespeople, and project managers. You put together the team. You raise the money. And then you syndicate a big project.
The mission is to be an aggregator not just of capital but also of talented people. 
The secret is syndication
Our show today is tailored toward the person who sees the potential opportunity of leading a syndication and raising the money. 
Our guest is attorney Mauricio Rauld. He's here to help you know the pitfalls you need to watch for and the lines you need to respect as you lead a syndication. 
A lot of times lawyers get the reputation of being deal killers … but Mauricio tries to make the deal happen. He watches out for folks and tells them about landmines. 
"All of my clients are syndicators out there aggregating capital. What I've noticed here is that this pandemic has created a lot of opportunity. My clients want to be ready to seize that opportunity," Mauricio says. 
Many of Mauricio's clients are putting together opportunity funds over the next few months so they have readily available cash when it's time to pull the trigger. 
If you have a cash deal … you can close in a week. 
But, you have to be sure your syndication is legitimate. 
Investors may wonder why the SEC is involved in your business when you're trying to buy a piece of property. 
The SEC is involved because the definition of a security is really broad. 
Most people think of securities as stocks, bonds, and mutual funds … but anytime you take money from an investor, you have a security. 
That's why syndicators have to make sure they are compliant with all federal and state securities laws … and that's a big legal arena. 
"You don't have to be paranoid about it. You just have to learn it," Mauricio says. 
The good news is that you don't need to become an attorney to navigate these waters. You just have to hire a great attorney. 
And, you want to have an overall contextual understanding of what you're talking about so you can have an intelligent conversation with your attorney.  
From a mindset perspective, you need to understand that it's no longer just you and your money. Now, somebody else's money is at risk … so you should be that much more careful. 
The basics of securities and syndication
The world of securities laws has three basic approaches … registering your syndication with the SEC, finding an exemption, or it's illegal. 
The registration process takes a very long time. It takes a couple of years to go through the SEC system and costs six or seven figures to do so.
That's why most real estate investors who are working under a deadline decide to find an exemption instead. 
Luckily for real estate investors, Mauricio says that there are a couple of very popular exemptions that allow people to raise capital privately with friends, family, and people they have relationships with. 
Taking this route just means there are a lot of disclosures that the investors have to provide. That's where your attorney comes in. 
"What we need is more high integrity, honest operators in the business, so we want to persuade people to do this right," Mauricio says. 
Get your attorney involved early on in the deal so you can follow all the guidelines given for the exemption you are pursuing. 
For example, many syndicators want to know if they can advertise or post their deal on social media. The answer … it depends. 
Sometimes you can, but sometimes you may be relying on an exemption that specifically prohibits that practice. A good securities lawyer can guide you each step of the way. 
For more syndication tips and essentials from Mauricio … listen to the full episode!
---
More From The Real Estate Guys™…
The Real Estate Guys™ radio show and podcast provides real estate investing news, education, training, and resources to help real estate investors succeed.
---
Love the show?  Tell the world!  When you promote the show, you help us attract more great guests for 

your

 listening pleasure!