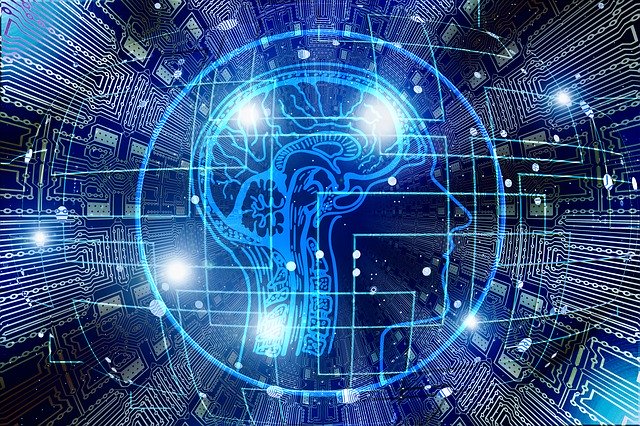 The human brain is one of the most amazing things on the planet … but scientists say that we only use a small fraction of our brain's potential. 
No matter how successful you are … that means your brain is capable of SO MUCH MORE. 
We're talking to someone who tapped into the under-utilized power of the human mind to get better performance … and more success … from himself and his team. 
Listen in and discover how to take your real estate game to the next level by activating your amazing brain!
In this episode of The Real Estate Guys™ show, hear from:
Your brainiac host,

Robert Helms

His maniac co-host,

Russell Gray
Author, speaker, and business growth expert, John Assaraf
---
Listen
---
Subscribe
Broadcasting since 1997 with over 300 episodes on iTunes!
---
Review
When you give us a positive review on iTunes you help us continue to bring you high caliber guests and attract new listeners. It's easy and takes just a minute! (Don't know how? Follow these instructions).
Thanks!
---
Your most important tool is your brain
What's the most important tool for being successful in real estate investing? YOUR BRAIN. 
Today, we're talking about how you can activate your brain and create fuel for your success. 
If you study success principles in any endeavor, you're often going to be able to translate those directly into whatever you want to be successful in … including your real estate investing business. 
You definitely need to understand the specifics of real estate. But your team begins with you. 
If you have muddled thinking and don't know exactly what you're trying to accomplish, it will be hard for you to lead a team. 
You have to think about your mindset. How you think and what you believe affects what you do … or if you do anything at all. 
When people have results they don't like, they say, "I'll change my actions." But it goes farther than that. It's time to change the way you think. You have to be strategic and intentional. 
Our guest today has made a practice of studying this very thing. In fact, the reason we wanted to have him on the show is because he is an amazing real estate guy. 
John Assaraf has been investing for more than 30 years. He was one of the largest broker owners in the world, managing tons of agents and offices. 
But through his experience, he has figured out that it's not just what you do … but why and how you train your brain.
The difference between success and mediocrity 
"When I was 26, I bought the franchising rights for RE/MAX of Indiana and proceeded to open up 85 offices," John says. "So, I understand the residential, commercial, industrial side of real estate."
John loves real estate … and that's what led him on his search to figure out what holds people back and what makes people successful. 
When John was building RE/MAX of Indiana, he had 1,500 real estate agents. Some made $25K a year. Others made more than $1 million a year. 
"I was fascinated and wondered how it was possible that I'm giving the same training, the same coaching to all of my agents, and there is such different levels of success," John says. 
By unlocking some of the mysteries of the mind, John was able to help his agents have an average income of $120K. 
What did he teach them?
"I really didn't teach them much about selling real estate or investing in real estate. I taught them how the level of success that they would achieve would be directly a reflection of their beliefs, their self-image, and the habits they developed," John says. 
John worked to help his agents augment their beliefs from limiting beliefs to empowering beliefs. 
There's a saying in the neuropsychology field that says you will never outperform your hidden self-image. 
When you work on your self-esteem and self-worth, when you eliminate your limiting beliefs about what's possible or not possible for you. 
When you start to recalibrate what you do to match the income or wealth that you want to achieve, then you have the inner game and the outer game aligned. 
So, the person who is making more money than you is not necessarily smarter than you. 
Until you train your brain to think differently and increase your self-worth, you wouldn't act upon the information that they have in the same way. 
Training your brain
Our brain is a highly organized organism. Self-confidence is a neuro muscle. So is willpower. 
So, what would happen if we thought about some of our neuro muscles as things that we can strengthen or weaken, just like other muscles?
"If we disempower a network in our brain, it weakens. If we reinforce a new powerful network in our brain, like confidence or awareness, then we start a deliberate evolution of ourselves," John says. 
John's book, Innercise, is a user's manual on how to use your brain better. "We have more control over our own brains than we ever thought possible," John says. 
Too often, though, we take our brains for granted. 
So, we must start with awareness. Be aware of the thoughts you have. Are they empowering or are they destructive? Are they building blocks that will help you achieve your goals?
Then, think about emotions. 
Emotions are nothing more than the effect of what is happening in your subconscious mind. Emotions cause feelings, which can have a powerful enabling or disabling effect. 
After feelings comes behavior … the actions you take. 
John says, "When you look at your bank account and it doesn't have the money you want, don't get mad. Get curious."
How can you shift your thinking? How can you shift your emotions? How can you change your behavior?
Changes on the outside happen because of changes on the inside first. 
For more on how to turbo-charge your amazing brain, listen in to the full episode!
More From The Real Estate Guys™…
The Real Estate Guys™ radio show and podcast provides real estate investing news, education, training, and resources to help real estate investors succeed.
---
Love the show?  Tell the world!  When you promote the show, you help us attract more great guests for 

your

 listening pleasure!